Rancho Margot
---
4 expert reviews
"For a crunchier all-inclusive seeker, Rancho Margot is a rustic collection of cabinas tucked away from the world but still featuring prime views of Arenal Volcano."
– Travel + Leisure
Lonely Planet
"Part resort lodge, part organic farm, Rancho Margot is 152 acres of cinematic loveliness, set along the rushing Río Caño Negro and surrounded by rainforested mountains."
Full review
Travel + Leisure
"This "self-sufficient organic ranch " is a totally off-the-grid resort with 18 beautifully appointed, terraced bungalows."
Full review
Travel + Leisure
"A secluded getaway in the middle of a rainforest, Rancho Margot offers hostel-style accommodations and a deluxe bungalow for a small group"
---
Featured in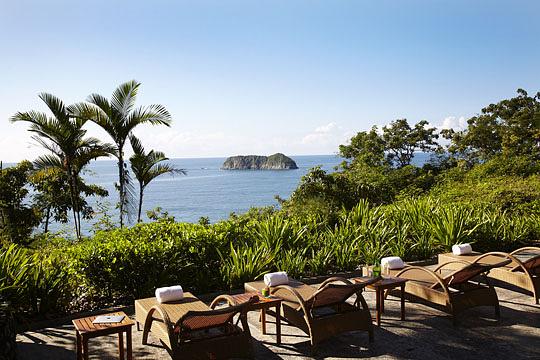 Hotels
With an eye on sustainability, these accommodations let you get up close and personal with the rainforest while helping preserve it for future generations.
Read more
---
Best price guaranteed + Free cancellation
Book now
View larger map
3km beyond El Castillo, La Fortuna de San Carlos, El Castillo, Arenal Volcano National Park, Costa Rica
3 stars