Setai Hotel Miami
---
24 expert reviews
"This South Beach hotel opened in 2005 on the site of the former Vanderbilt Hotel. It is pricey but has every luxury, with 50 rooms and 75 suites."
– DK Eyewitness
Frommer's
"The Zen-like, Asian-inspired Setai is truly for that 1% of society who can afford it."
Full review
Concierge
"The place is stunning... it's a hotel for grownups, people who aren't interested in parading around the pool or having a party in the lobby."
Travel + Leisure
"With some 40 floors, the Setai rises over South Beach like an opulent obelisk, serving as a playground for damn-the-expense visitors."
Full review
Rough Guide
"Condo-tower-cum-hotel that's known for its celeb-heavy clientele... as much as for its pricey, vaguely Asian-themed rooms."
Time Out
"In a case of Orient excess, the Setai boasts a four-bedroom penthouse with a $30,000 rack rate and the starriest clientele in town."
Full review
Show All Reviews
---
---
Featured in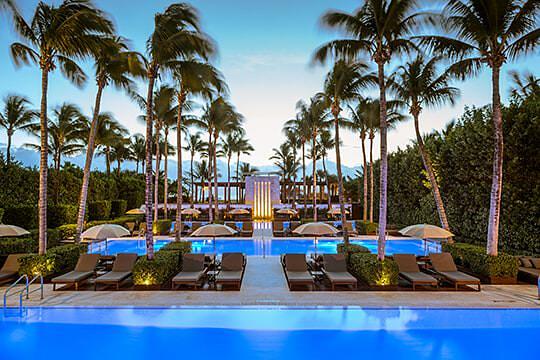 Destinations
Experience Miami like a Latin soap star at the city's flashiest hotels and restaurants.
Read more
---
Best price guaranteed + Free cancellation
Book now
View larger map
13057280484
2001 Collins Ave., Miami Beach, FL 33139
5 stars