St Paul Hotel
---
12 expert reviews
Frommer's
"The St-Paul has been a star to design and architecture aficionados since it opened a decade ago, and it ranks among the most worthwhile of old buildings converted to hotels."
Full review
Fodor's
"Forget fussy oil paintings or rococo furniture; the St. Paul keeps the focus on modern silk, stone, and raw-metal decor accents, which are admired by its fashionable guests."
Full review
Travel + Leisure
"The too-cool faux-hawked staffers at this über-chic boutique hotel might be off-putting if the rooms weren't so stylish and comfortable."
Full review
DK Eyewitness
"The exterior of this Beaux-Arts building is deceiving, for inside is minimalist comfort and savvy design. Don't miss the Raw Bar for the best ceviche (raw fish) in town."
Rough Guide
"This sleek Vieux-Montréal boutique hotel has white walls and linens that contrast nicely with the dark-wood floors and elegantly simple furnishings of the rooms and suites."
Show All Reviews
---
Featured in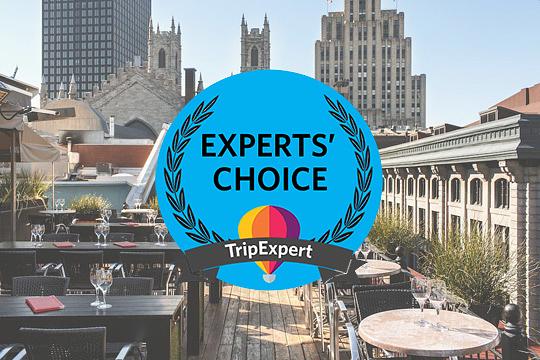 Hotels
These 13 hotels channel the old city's elegance, vibrancy, and historic charm, winning praise from the experts.
Read more
---
Best price guaranteed + Free cancellation
Book now
View larger map
1 (514) 600-4632
355 McGill Street, Montreal, Quebec H2Y 2E8, Canada
4 stars