Villa Igiea
---
13 expert reviews
"This classic Art Nouveau building of 1900, originally a villa of the Florio family (the people who pioneered tuna canning), stands outside the city centre above the marina of Acquasanta."
– Rough Guide
Frommer's
"Located in the suburb of Acquasanta... this is still arguably the best place to stay in town."
Full review
Insight Guides
"Set out of town, in Acquasanta, on cliffs above the bay, this is Palermo's prestigious landmark hotel."
Lonely Planet
"Living up to its status as the best hotel in Palermo, it offers several luxury advantages, including a private beach, swimming pool and tennis court."
Full review
DK Eyewitness
"Set above the west end of Palermo's harbour, the city's most romantic and deluxe hotel is a favourite of the international and political elite."
Star Service
"On a scenic point beside a peaceful cove, just north of the more commercial Grand Hotel et des Palmes, 2 kilometers north of the ferry terminal, this ornate traditional tease is a solid offering."
Full review
Show All Reviews
---
Featured in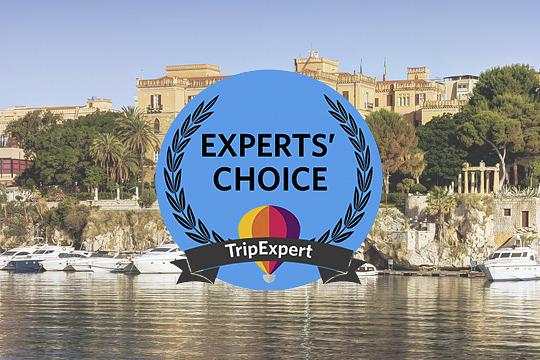 Hotels
Searching for a great hotel in the Sicilian capital? Explore our Experts' Choice winners for the top 10 places to stay.
Read more
---
Best price guaranteed + Free cancellation
Book now
View larger map
011390632888590
Salita Belmonte 43, 90142 Palermo, Sicily
5 stars