The city of Oxford has become almost synonymous with its university, one of the top learning institutions in the world, as well as one of the oldest. The university is made up of 38 colleges whose pristine quadrangles, picturesque chapels, and medieval dining halls have seen the likes of Stephen Hawking, Margaret Thatcher and Oscar Wilde pass through as students.
But Oxford isn't just about pouring over books in dusty libraries and cramming for exams. The city's charms – its history-steeped streets, fascinating traditions, and acclaimed dining scene – aren't solely the preserve of students. In fact, Oxford has all the ingredients for a blissful weekend getaway. From punting along idyllic waterways to exploring Winston Churchill's former home, Oxford guarantees a truly memorable holiday.
Here are 10 reasons why Oxford should be on your bucket-list, whether it's as a last-minute escape or a special anniversary weekend with your partner. As CN Traveller puts it, 'Oxford is constant, reliable, wonderful, a weekend jaunt with historic thrills.'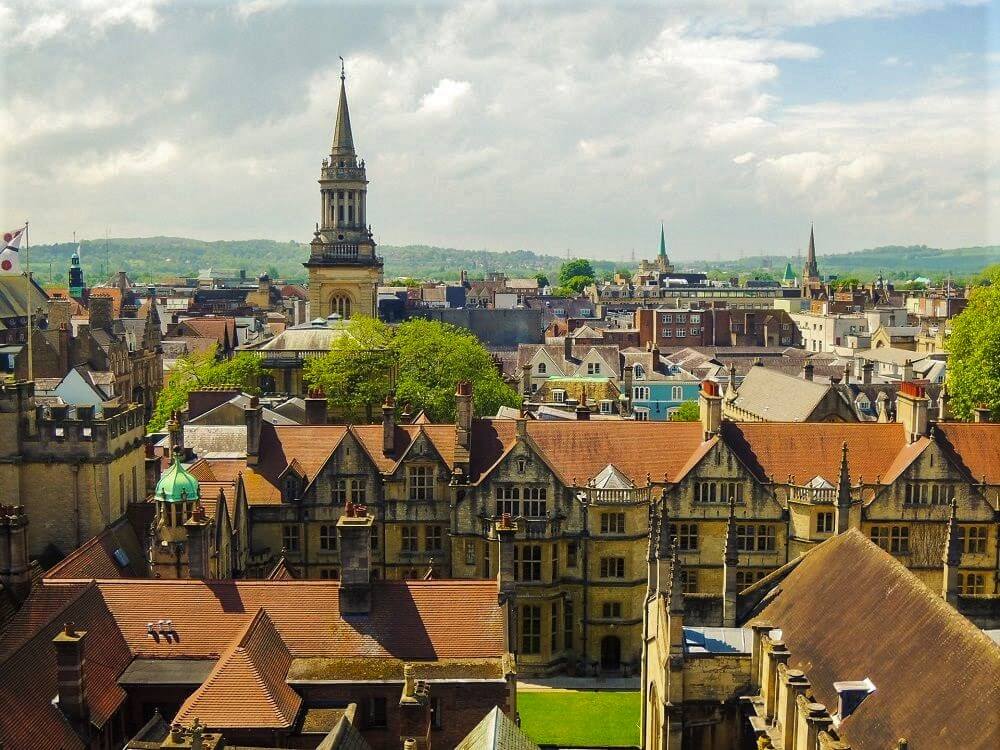 Because of its incredible good looks
The first thing you'll notice upon arriving in Oxford is how attractive the city is. It's possible to spend your entire afternoon in a history bubble surrounded by ancient architecture and other relics from the past. There are the colleges, with their honey-coloured brick walls, tranquil cloisters, and perfectly maintained lawns. Then there are the city's beautiful buildings like the Radcliffe Camera and the Hertford Bridge, also known as The Bridge of Sighs. With stained glass windows at every corner, and domes and spires dominating the skyline, Oxford is indisputably one of the most photogenic cities in Britain. The best views are from Carfax Tower 74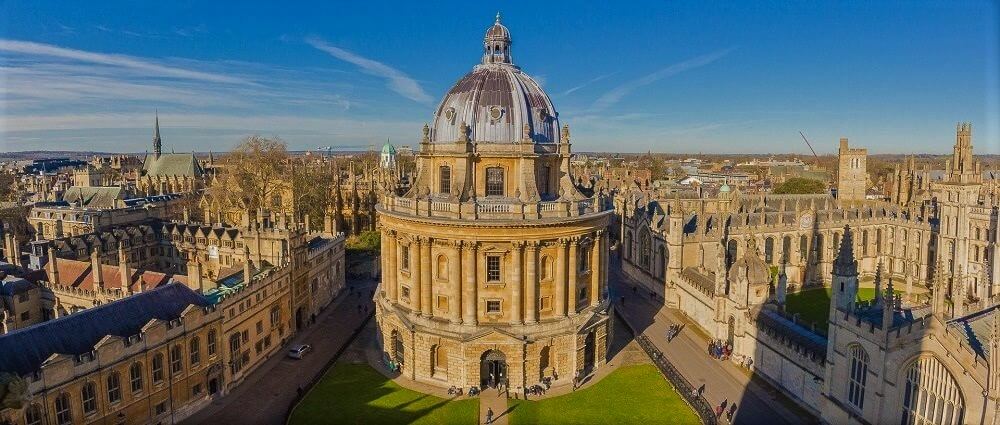 Because its traditions are alive and kicking
Oxford certainly wears its past on its sleeve and its traditions, far from being consigned to the history books, are still practiced with enthusiasm today. These rather eccentric conventions and rituals are evident in the students flying past on bicycles on their way to exams, dressed in the traditional attire of gowns and mortarboards. There are also the glorious May Morning celebrations, where, on May 1st each year, the Magdalen College 85 choristers sing from the top of the college tower, angelic voices drifting down to the crowds below, gathered to welcome in the Spring. A final unique experience is evensong at Magdalen College, an atmospheric candle-lit service where you'll feel like you've stepped inside a time-machine.
Because it has some of the best museums
Few cities can rival London when it comes to world-class museums but Oxford steps confidently up to the challenge. The city boasts an incredible number of museums and you'd be hard pushed to visit them all in one weekend. There's the enormous Ashmolean Museum of Art and Archaeology 95, for one, Britain's oldest public museum, where you can see Michelangelo's studies for the Sistine Chapel and Guy Fawkes' lantern. Enjoy refreshments in the rooftop restaurant afterwards. Then there's the History of Science Museum, where, as Lonely Planet writes, "science, art, celebrity, and nostalgia come together." Or the Oxford University Museum of Natural History 85 which has the world's most complete dodo specimen. One of our favourites is the Pitt Rivers Museum 91, full of oddities from all over the world, including blowpipes and shrunken heads. And, finally, there's Oxford Castle & Prison 73, for those who like their history gory.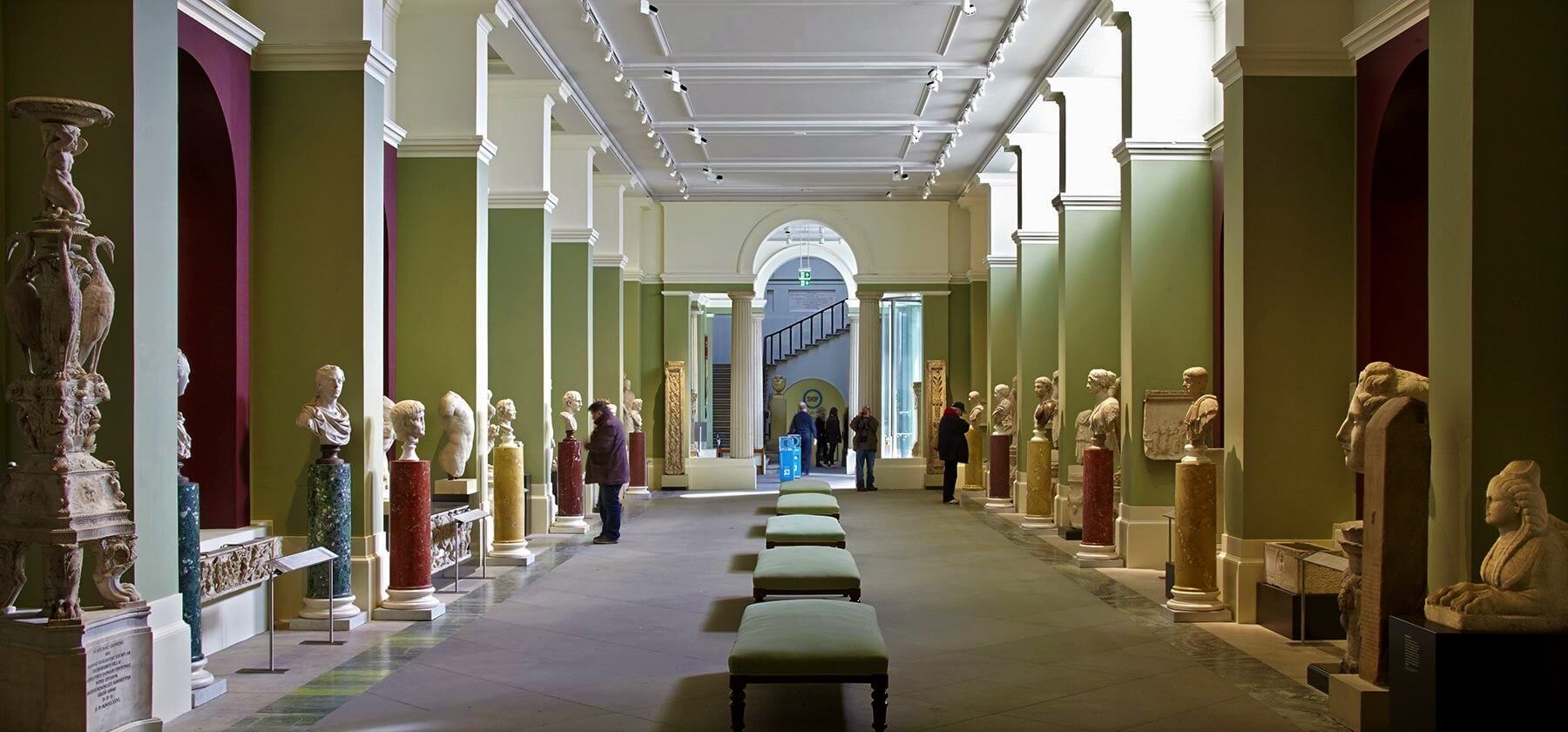 Because you can catch movies and plays in style
As the sun sets on Oxford's cobbled streets, with feet tired from all that sightseeing, you might fancy snuggling down with some popcorn and catching a movie. At The Ultimate Picture Palace on the Cowley Road in east Oxford, you can enjoy the latest blockbuster in a cinema with a difference. This Grade II-listed building has a gorgeous Art Deco auditorium which shows all the recent releases as well as some old-school favourites. There's even a bar for snacks and drinks to see you through the screening. But if spending the evening indoors seems a shame, pick up a ticket for a show by the Oxford Shakespeare Company who perform up-to-date takes on Shakespeare's plays in outdoor settings, including Oxford Castle and Wadham College. Bring a picnic to enjoy during the performance.
Because you can drift down the river in a small wooden boat
How do Oxonians unwind? Since the 19th century, their preferred way to relax has always been in a flat-bottomed wooden boat known as a punt – accompanied by a jug of Pimms. Rent a punt from Magdalen Bridge and discover the city's picturesque waterways. Remember to pack some snacks, preferably strawberries and a bottle of bubbly, and take in the charming scenery of meadows and woodland. You probably won't be surprised to discover that it was in a punt like this that Lewis Carroll found inspiration for the story of Alice In Wonderland, drifting along the river with the young Alice Liddell. So sit back and allow yourself to meander along, enjoying this wonderfully idyllic way to explore the city.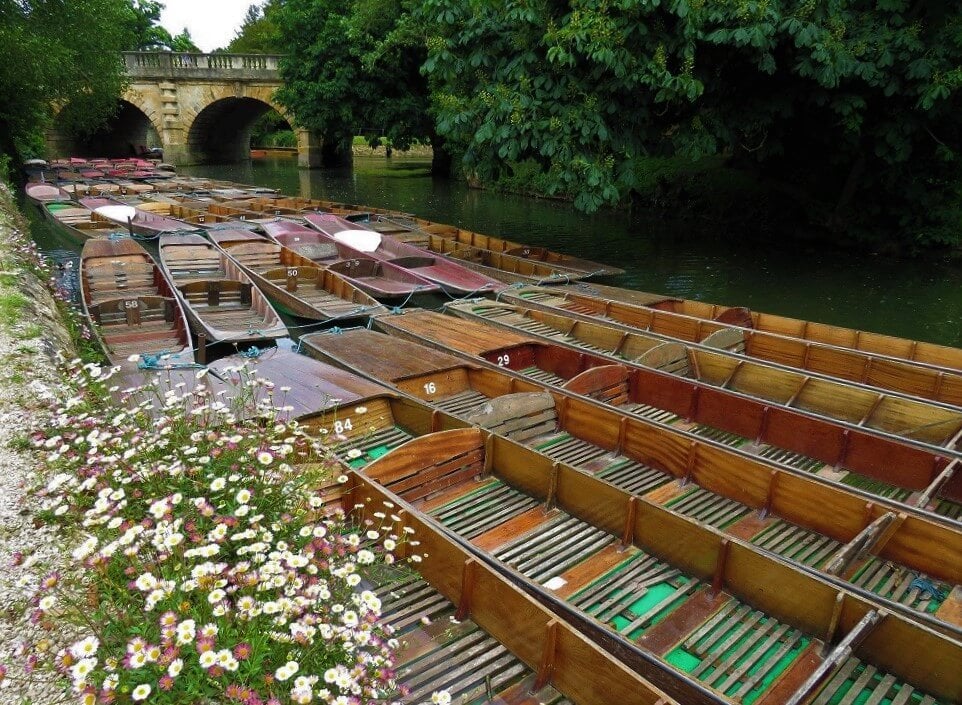 Because it's a movie star in its own right
Does Oxford look a tad familiar? That's because the city has starred in multiple movies including, and perhaps most famously, Harry Potter. The Great Hall in Christ Church 84 inspired Hogwarts' very own Great Hall, and the Bodleian Library, Duke Humfrey's Library, and New College 74 all also featured in the movies. In addition to making appearances in the wizarding world, Oxford also played a major role in both the TV and film adaptation of Evelyn Waugh's 1945 novel Brideshead Revisited. The city also features in the film adaptation of The History Boys, a play by Alan Bennett, who was also an alumnus of the university. And, finally, you might enjoy a tour of all the Oxford locations – pubs, colleges, and streets – that appeared in the detective series Inspector Morse.
Because of its dining and bar scene
Oxford's bar and restaurant scene has improved tremendously in recent years. From creative cocktail bars to old-fashioned pubs full of legends and lore, from fancy bistros to quirky little cafes, today there's something for every mood and taste. Check out the Lamb and Flag where Thomas Hardy wrote Jude the Obscure. For more ancient drinking dens you've got the Turf Tavern and the King's Arms. The Eagle and Child was a hang-out for the 'Inklings', a group of writers that included CS Lewis and JRR Tolkien. For food, one of the best rated places in the city is Oli's Thai 82, an unassuming eatery in east Oxford where you have to book months in advance. Otherwise, there's Turl Street Kitchen 80, which The Telegraph describes as 'a trendy, charity-run café with a changing collection of work by local artists and a short, seasonal menu with tempting veggie options.' TripExpert also recommends Belmond Le Manoir aux Quat'Saisons 86, and Gee's Restaurant 85, which, as Frommer's says, is 'where Oxford students take their parents when they come to town.' And when evening arrives, head east across Magdalen Bridge to the Cowley Road where the city's most lively bars and clubs await.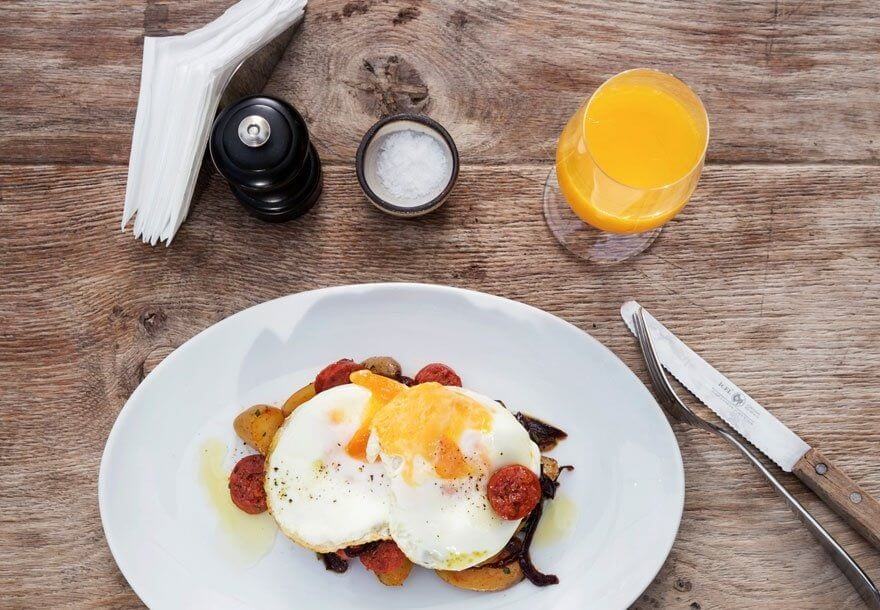 Because there's no better place for book-lovers in all of Britain
Not only is Oxford a hallowed centre of learning, boasting one hundred libraries and alumni including JRR Tolkien and Dr Seuss, but it's also home to Blackwell's bookshop. Blackwell's is the largest academic and specialist bookseller in the UK. But the best part of this particular bookshop is the Norrington Room, where bookworms can scour over three miles of shelves. Blackwells is in fact the Guinness World Record holder for the largest single room selling books. So peruse the shelves at your leisure and pick out something that catches your eye. As for where to read it? No better place than in a punt.
Because the surrounding countryside is idyllic
Oxford is an indisputably beautiful city so it's no surprise that it demands high standards of its surroundings as well. The towns and villages scattered around the city are just as picturesque as Oxford itself, nestled among the gently rolling hills and charming farmland. You don't even have to venture that far to get a taste of these bucolic delights. Port Meadow is walkable from the city-centre, a wide open pasture with a meandering river, the spires of Oxford visible in the distance. Walk along the waterfront until you reach The Perch, a 17th century pub with a great beer garden. Or you might consider going further afield to see Blenheim Palace, a huge Baroque country house with vast gardens and parkland, the birthplace of Winston Churchill.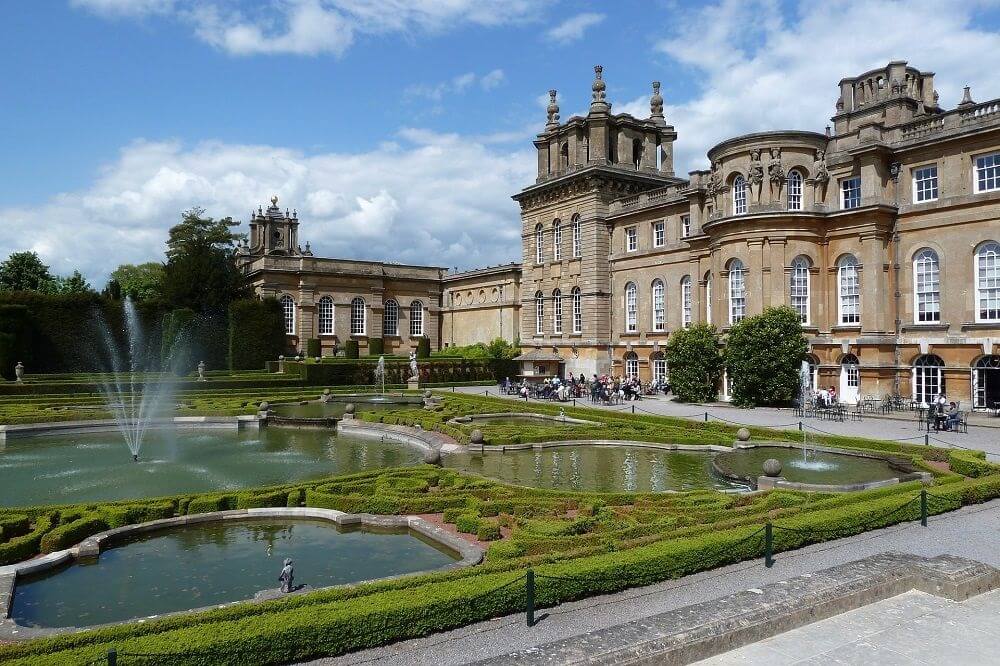 Because you can stay in some thoroughly unique hotels
Given Oxford's rather eccentric nature and unique traditions, it's only fitting that there are some equally unusual – but nonetheless fabulous – places to stay during your weekend away. Book a room in the neo-Gothic Macdonald Randolph Hotel for a bit of old-school grandeur. Or there's Malmaison Oxford Castle 90 – because how often do you get the chance to stay in a 19th century prison? For something a little less fancy but no less characterful, you've got Holywell Bed and Breakfast, a warm and traditional hotel with rooms full of 'quirky antiques, bunches of dried lavender, imaginative book collections and a good tea tray.' Finally, for a bit of luxury and some impeccable views, it's hard to beat the Old Bank Hotel 88 and its rooftop bedroom, The Room with The View.
One final reason why Oxford makes the easiest and most enjoyable of weekend breaks is the city's proximity to London. Fly into a London airport before catching the train from London Paddington or the 24/7 Oxford Tube from Victoria. You'll be among the city's spires, towers, and turrets in no time.