Wedged between Ukraine and Romania, Moldova is home to one of the fastest-growing tourism industries in the world. As more opportunities for travelers develop, such as themed routes ranging from cycling to gastronomy, wine is one industry that is already highly-developed and waiting for travelers to drink up. With more than 110,000 hectares of vineyards across the entire country, there are more wineries among the various regions to see than can be visited in a single weekend. Our guide to a perfect two-day sojourn in the design-forward capital, Chisinau, lends insight into Moldovan culture and history while detailing a plan for tasting a few of the many Moldovan wines that have received high praise and international awards.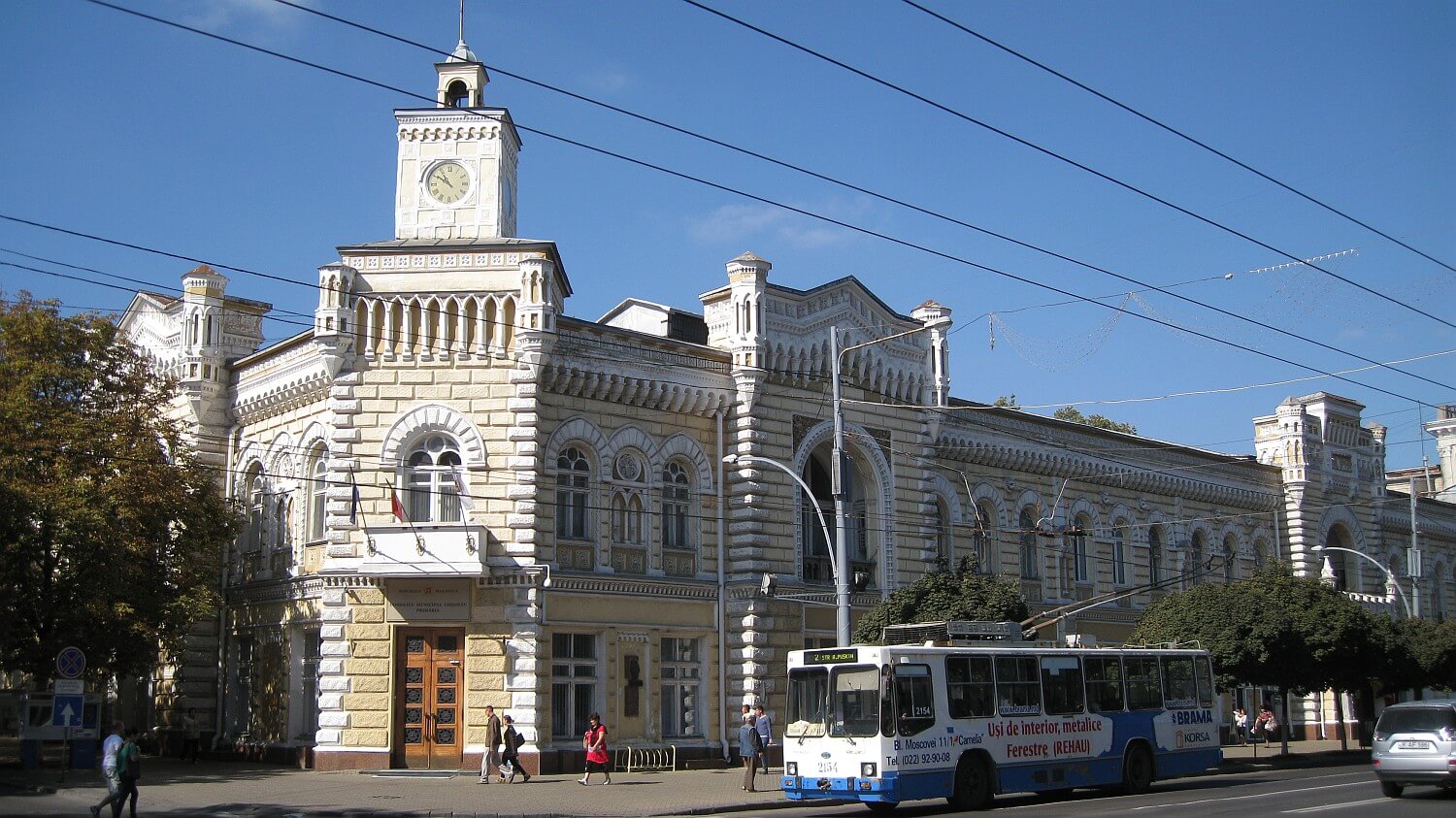 Check into Zentrum Apartments, a four-star, all-suite hotel in the center of the capital, within walking distance to most destinations and restaurants. Each suite is complete with a separate sitting area and a fully-equipped kitchen for apartment-style living. Freshen up then hit the sidewalk.
Stop in CoffeeMolka next door to the hotel and across from the Church of Saint Pantaleon for an afternoon caffeine jolt before walking another two blocks to the National Art Museum of Moldova. Founded in 1939, climb the white marble staircase to find a collection of paintings and sculptures by local and international artists. Continuing down the same street, 31 August 1989, visit the National Museum of History of Moldova for insight into the country's origins, former rulers, and independence. The architecture of the buildings themselves are beautiful, but the exhibits provide a glance into the traditions and culture of Moldova, such as their traditional costume.
Another two blocks to the left from the history museums, take dinner at Propaganda Café. Serving a variety of international favorites and traditional Moldovan dishes, this vintage-inspired restaurant is delicious and provides an opportunity to try one of the many good Moldovan wines. Order a bottle from an independently-owned, small vineyard such as Et Cetera.
For more tastings, venture over to Carpe Diem Wine Bar after dinner. This city center tasting room for Carpe Diem's winery offers a wide range of their own wines as well as other options. Book a reservation to ensure a table, and ask their extremely knowledgeable staff all of your questions.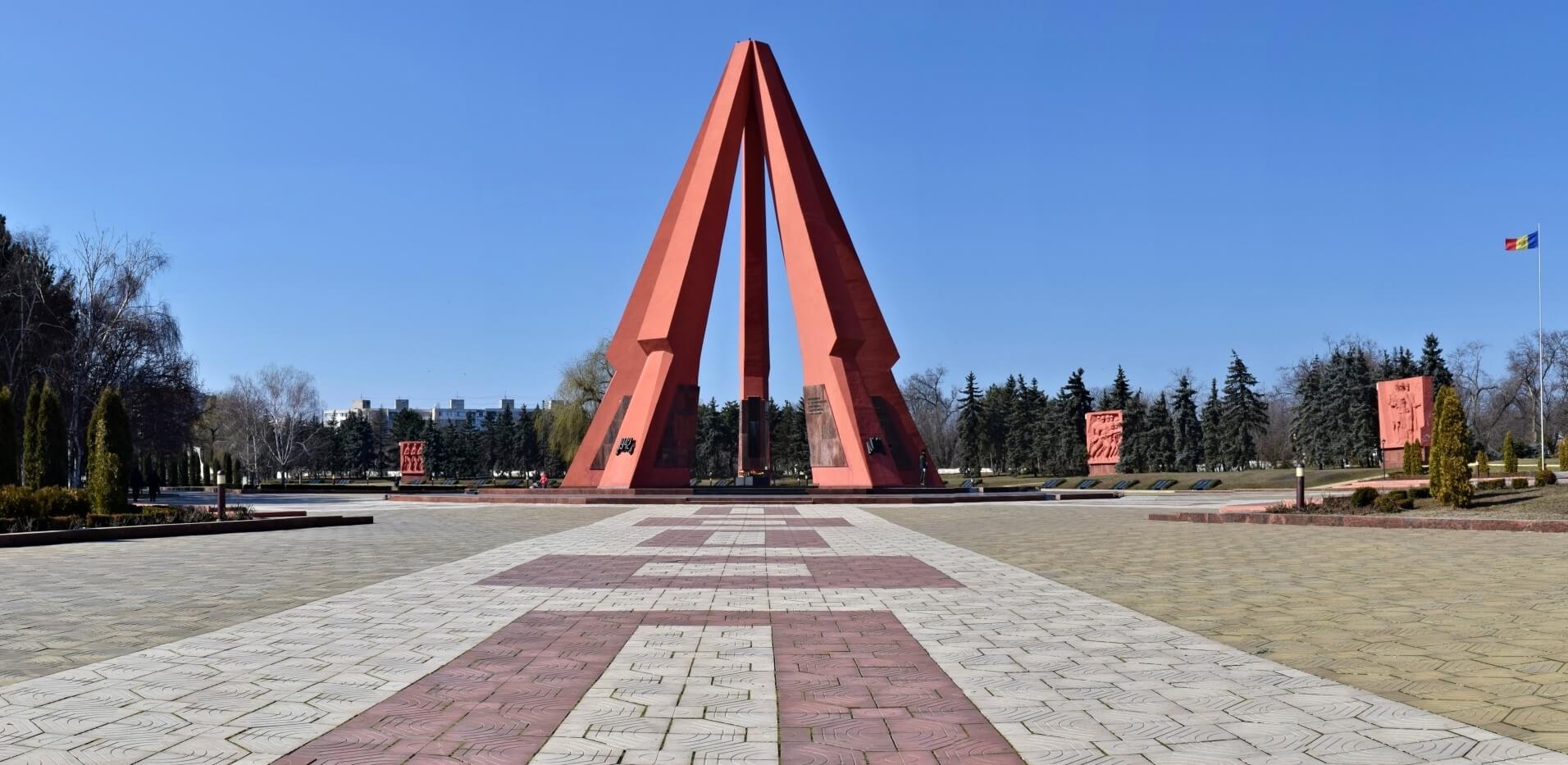 Enjoy breakfast at the hotel or venture over to Chianti for a late breakfast. After fueling up for the day, take a walking tour of the city's sites on your own with the help of the tourist information office located in center. From Chianti, located on Mihai Eminescu street around the corner from the hotel, continue towards Stefan cel Mare si Sfant Boulevard and turn left, passing the National Drama Theatre, which also begins the sight-seeing. Pass the stunning Organ Hall, where concerts, ballets and operas are still performed, and cross the street to reach the tourist information center for suggestions, maps, and other tips. Caddy-corner to the information is Cathedral Park, which houses two of the most prominent sites, the Metropolitan Cathedral and the Triumphant Arc, nestled opposite the Government House. Crossing back over the main street, wander through the green Stephan the Great Central Park, featuring statues of both its namesake and of Alexander Pushkin.
After walking through the park alongside the many busts of notable Moldovan figures, take 31 August 1989 street back toward the hotel and a left onto Alexander Pushkin street to reach Black Rabbit for lunch. An urban setting, this restaurant is sleek and chic, serving international fare ranging from garden-fresh salads to creamy risottos. Return to the hotel to catch a transfer, which can be arranged ahead of time, to visit Atú Urban Winery for an afternoon of tastings. Located in a warehouse just outside of the city center, this winery breathes a modern air from the time guests arrive at their vibrant mural. Sample a few of their young wines as well as some of their best-sellers. If guests are lucky, the owners might even uncork a barrel to let them try a new creation.
Step back in time after experiencing one of Moldova's most modern wineries by visiting Castel Mimi. A 30-minute transfer just outside of the capital, this winery is a prime example of the country's pre-Soviet architecture. Fronted by a clean and simple reception, the castle's grounds are well-kept and a beautiful setting for a leisurely evening of history, wines and dining. After a tour of the cellars and a trip through the life of one of Moldova's former ruling families, take a seat at one of the winery's restaurants for an artfully-presented dinner. Arrive back to the hotel with bellies full and a new appreciation for Moldova's wine-rich culture and complex history before jetting off the next morning.