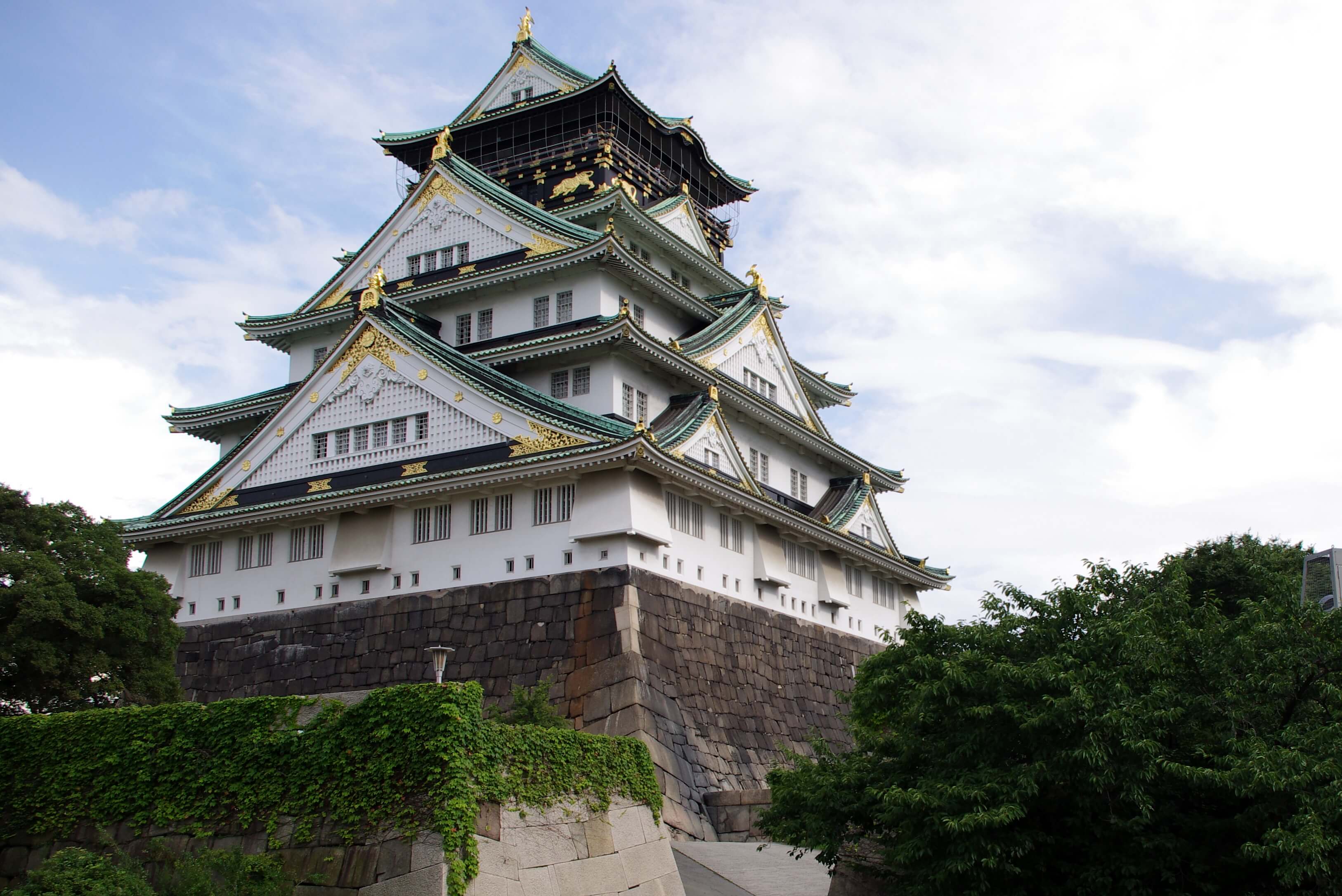 Every trip to Osaka should include a visit to Osaka Castle, a breath-taking, Disney-like structure built in the latter half of the 16th century. Stop by in the morning, when the crowds are thin, and spend a couple of hours taking in the castle's ageless beauty and watching cyclists and runners race around a shaded gravel track that traces its impressive, silvery moat.
Most Japanese eat breakfast at home, but there are plenty of bakeries serving on-the-go meals in the morning. Check out The City Bakery at Grand Front Osaka for a bite to eat and good coffee. On your way to the bakery, swing through Nakanoshima Park, an islet between the Dōjima and Tosabori Rivers. Nakanoshima, the first public park in Osaka, was built in 1891, and today it incorporates a library, a ceramics museum, and a picturesque little rose garden.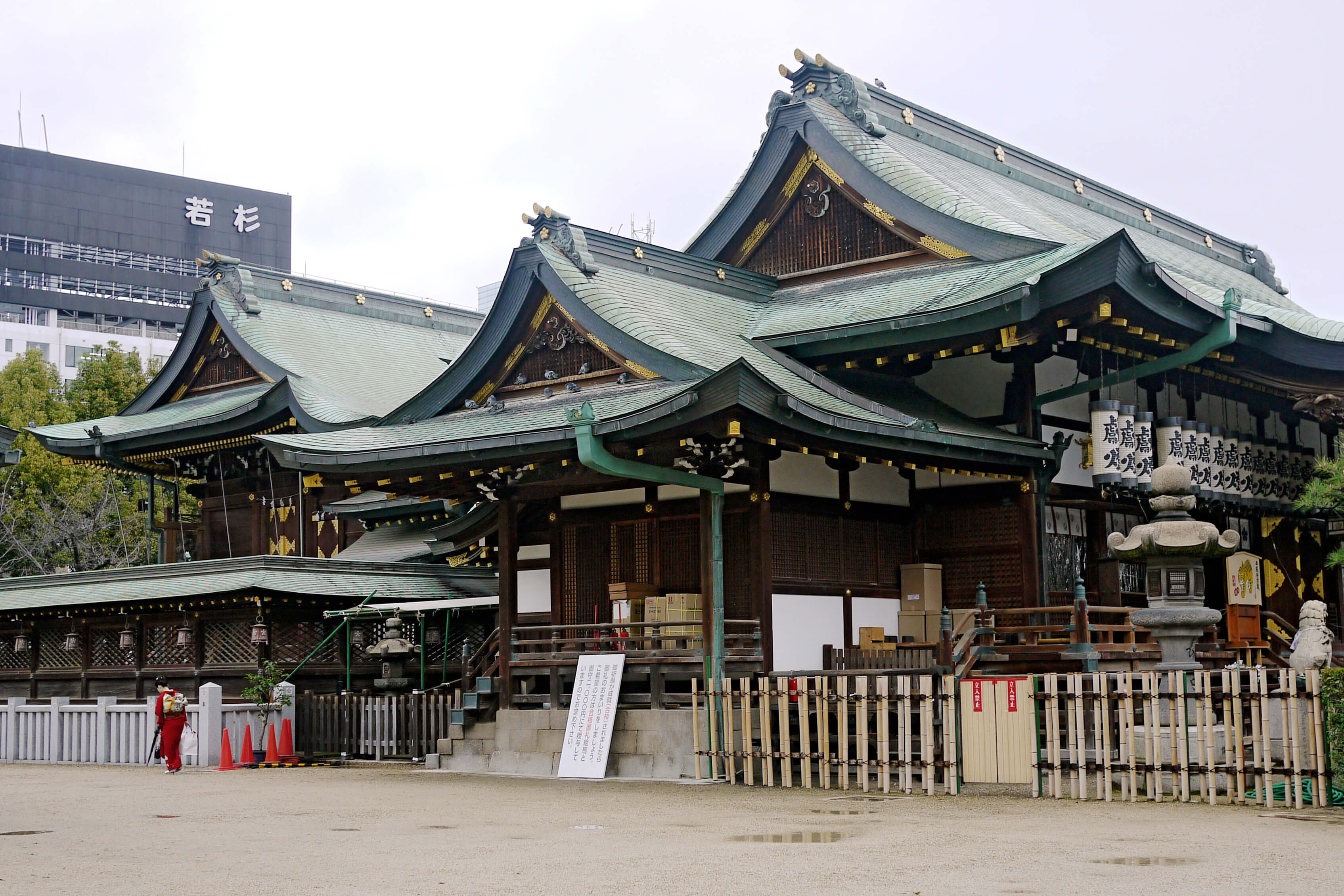 Assuming you've worn your walking shoes, leave The City Bakery, skipping over Umeda for now, and stroll over to Tenjinbashi. Here you'll find a nearly two-mile long covered promenade jam-packed with boutiques, restaurants, bars, cafés, convenience stores, and more. Before you pick up a miso starter from Torii Miso, some kitchen goods from House Kaneki, and more fashion than you know what to do with at Ae-Sop, check out the Tenmangu Shrine, the most revered Shinto shrine in Osaka, the religious site itself dating back a millennium.
When hunger strikes, set down your shopping bags and blend in with the locals at Harukoma. Unmistakable for its perpetual queue, this sushi spot delivers on many levels—one being it's affordable, with an average meal for two costing roughly $30. After your meal, chill out with a pint of Japanese ji-biru (craft beer) at nearby Beer Belly Tenma, a small brewpub associated with Minoh Beer, an award-winning brewery run by three sisters.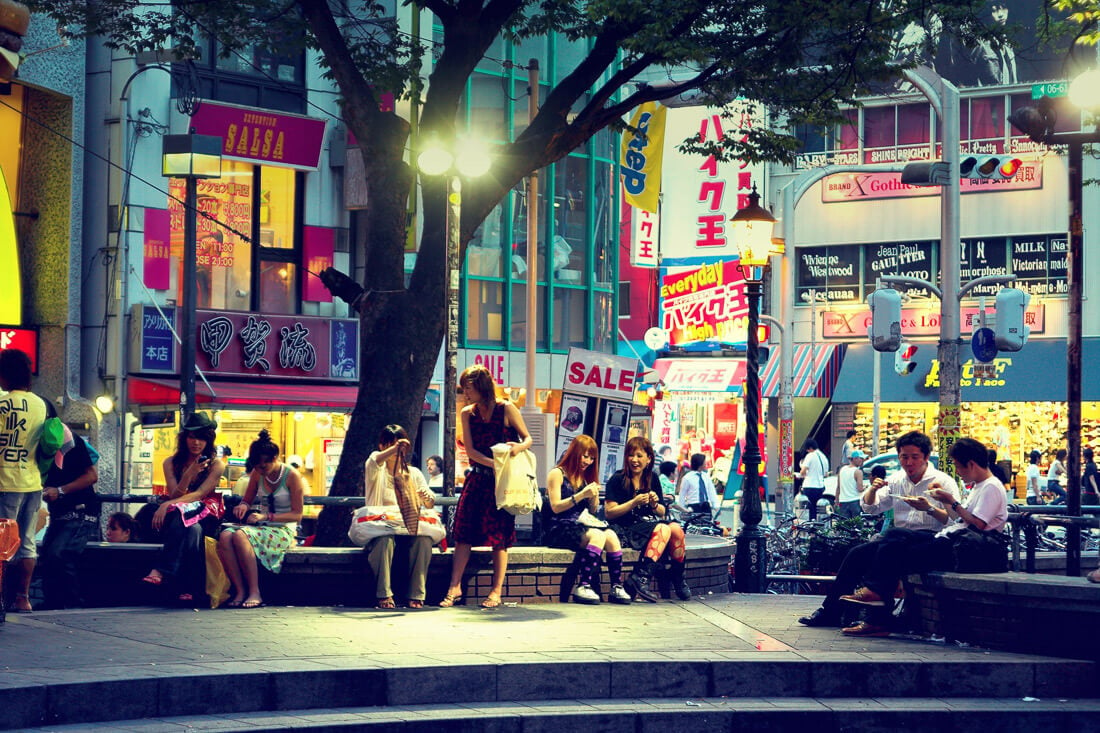 When night falls, head to Amerikamura, "America Town," the eclectic epicenter of Osaka street culture. This former warehouse district-turned-hotspot for teens and twentysomethings offers yet another opportunity to shop, but this time for wilder things. Make sure to visit Village Vanguard; it may bill itself as a bookstore, but it's more like a one-stop shop for every facet of Japanese pop-culture under the sun: anime, vinyl albums, hip-hop streetwear, downright absurd magnets, pins, and buttons, and so much more.
In Osaka, there are really only two dishes you have to try, one being takoyaki, golden balls of goodness filled with octopus and topped with sweet soy sauce and mayo. Grab a pack of six from Koryagu, a garishly decorated indoor-outdoor shop kitty-cornered from Sanakaku Koen, or "Triangle Park," which is essentially the hub—and most prime people-watching spot—of Amerikamura. In the mood for a longer night? Go to Bar Nayuta, right across the street from the Triangle Park. It's cheap, cheerful, and full of a motley crew of characters. Plus, it stays open very late—5-AM late.
Afterward, unwind at your room. Highly recommended are Hotel Monterey Grasmere Osaka 71 and the five-star The St. Regis Osaka 85.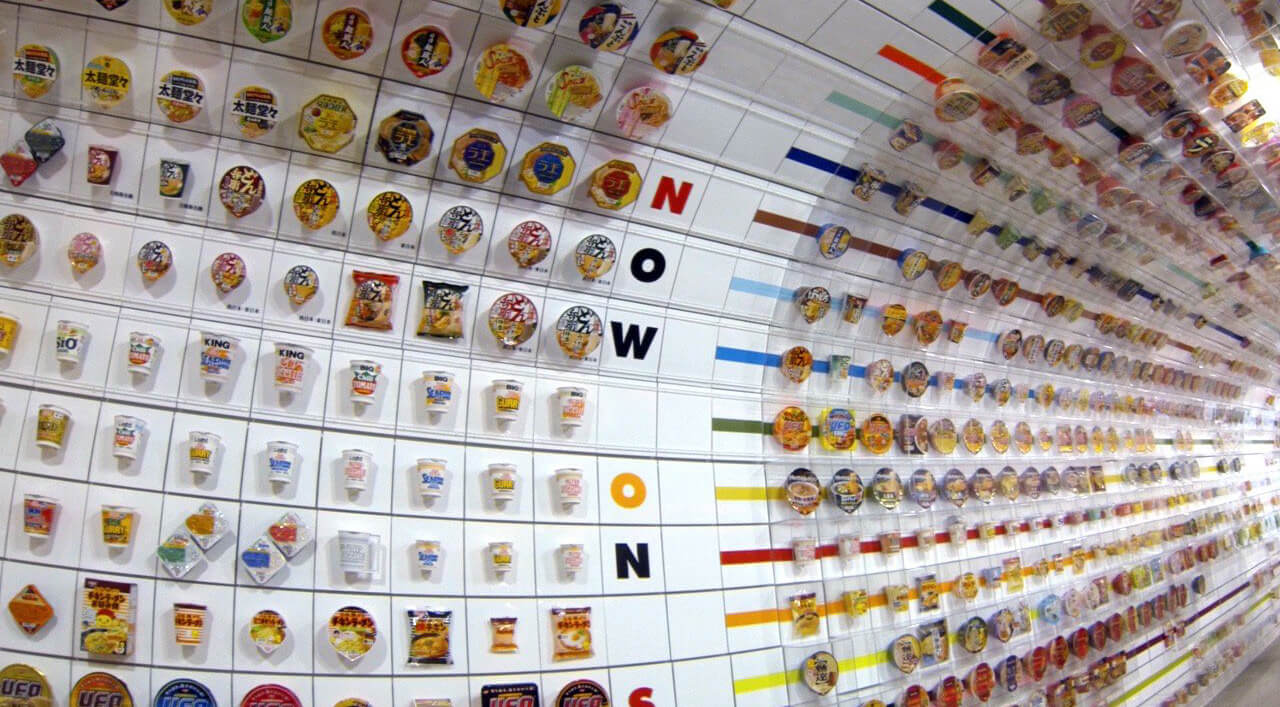 Start your day off with breakfast in Dōtonbori at Kissa American, a jun-kissa, or basic café. After a round of eggs, bacon, and coffee, take the subway to Umeda, where you can get a sky-high perspective of Japan's second city at the floating garden inside the Kiji Umeda Sky Building ($10 entrance fee).
After you descend from this dizzying height, here's an oddball for you: a trip to the Momofuku Ando Instant Ramen Museum. It might sound kitsch, but it's actually one of the more interesting modern museums in Japan. Pay your respects at the statue of the inventor of packaged ramen before you enter this surprisingly large space, where you can stroll through a tunnel of ramen variations and later create your very own cup of the instant soup.

If you're lucky enough to be in town during a Hanshin Tigers baseball game, then shuttle over to Hanshin Koshien Stadium to take part in the ritual of watching Japanese baseball from the grandstands. If you're not so lucky, then go for a different kind of cultural experience, a traditional puppet show at the National Bunraku Theatre.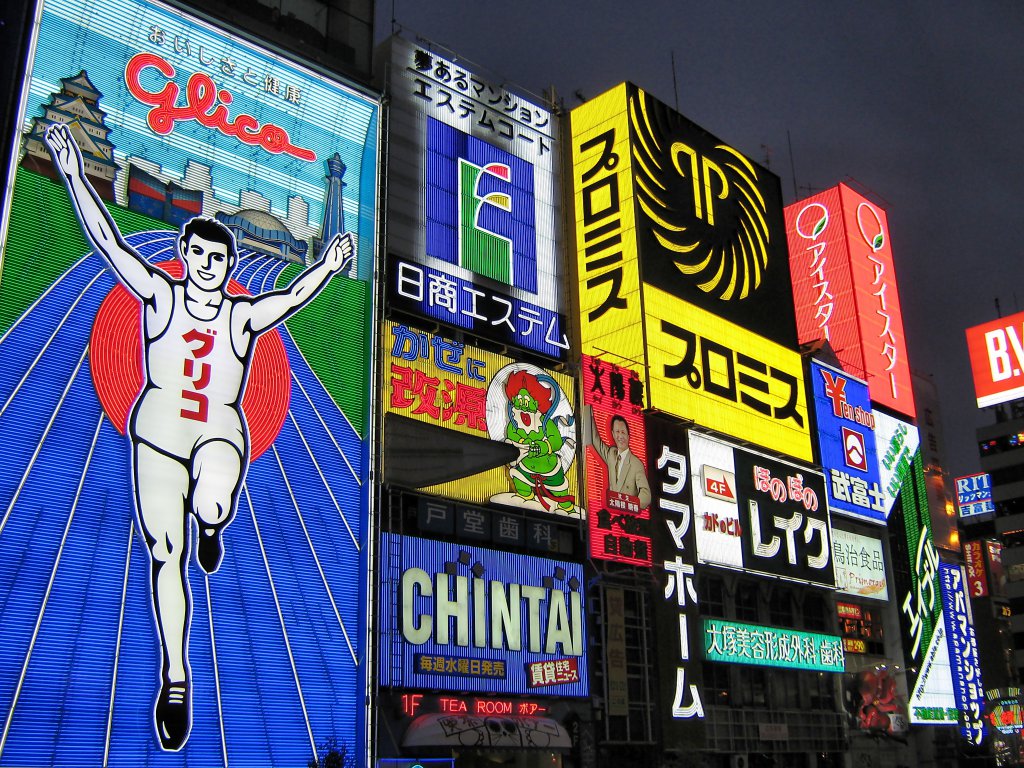 Round out your whirlwind 48 hours at Osaka's neon-lit hotbed for tourist activity, Dōtonbori. The first stop should be the bridge crossing the Dōtonbori canal. Here is the perfect perch to snap a photo of the iconic, neon-lit Glico running man. Photo-op complete, round the corner to chow down on the other dish you have to try in Osaka, okonomiyaki.
Unfairly referred to as the "Japanese pancake," okonomiyaki is, in fact, a much greater thing: shredded cabbage, Japanese yam, egg, dashi, and a flour-based batter, cooked on a griddle and topped with shredded bonito flakes as well as crisscrossed lines of mayo and a sweet sauce that tastes a little like Worcestershire. A good bet is CHIBO, which is right in the middle of Dōtonbori's walking street. Call ahead to get a seat at the bar, where the chefs put on shows for their clientele each night.
If you still have some energy left, check out the institution that is Bar Core, a so-called stand bar (no tables, in other words), with room for only six at a time. Here you can chew the fat with the dapper barman over some rare, aged Japanese whiskeys and end your 48-hour stay in style.