As with any vacation, hotel selection is key. The Lodge at Torrey Pines 94 is your best bet. It neighbors a world-class golf course and overlooks the Pacific. And if those surroundings are not enough, "the resort itself is a celebration of the American Craftsman period, from its stained glass and handcrafted woodwork to its Stickley-style furnishings," says Forbes Travel Guide. Rooms here start at $305.
Something to keep in mind is that San Diego is a border city. Mexico is just a short drive away, making for some pretty amazing food. Plus, Mexican heritage is visible in many spots, and Old Town San Diego is a particularly bright spot to experience it.
After checking in at the Lodge, make your way to the Old Town San Diego State Historic Park 87. San Diego is definitely a city that requires a car to get around, but if you want to save yourself the hassle of renting one and finding parking, Uber is your safest bet. A trip from the Lodge to Old Town will be around $15.
The main attraction of the Historic Park is its plaza, which is "a pleasant place to rest, plan your tour of the park, and watch passers-by," according to Fodor's.
After a stroll, it's time you have your first Mexican meal of the trip. The Old Town Mexican Cafe 84is a staple in San Diego, where the staff prepares fresh tortillas in front of you. Lonely Planet recommends you try "machacas (shredded pork with onions and peppers), carnitas (grilled pork), and posole (hominy stew)." You can't go wrong with this casual diner. Dishes here range from $4-$16.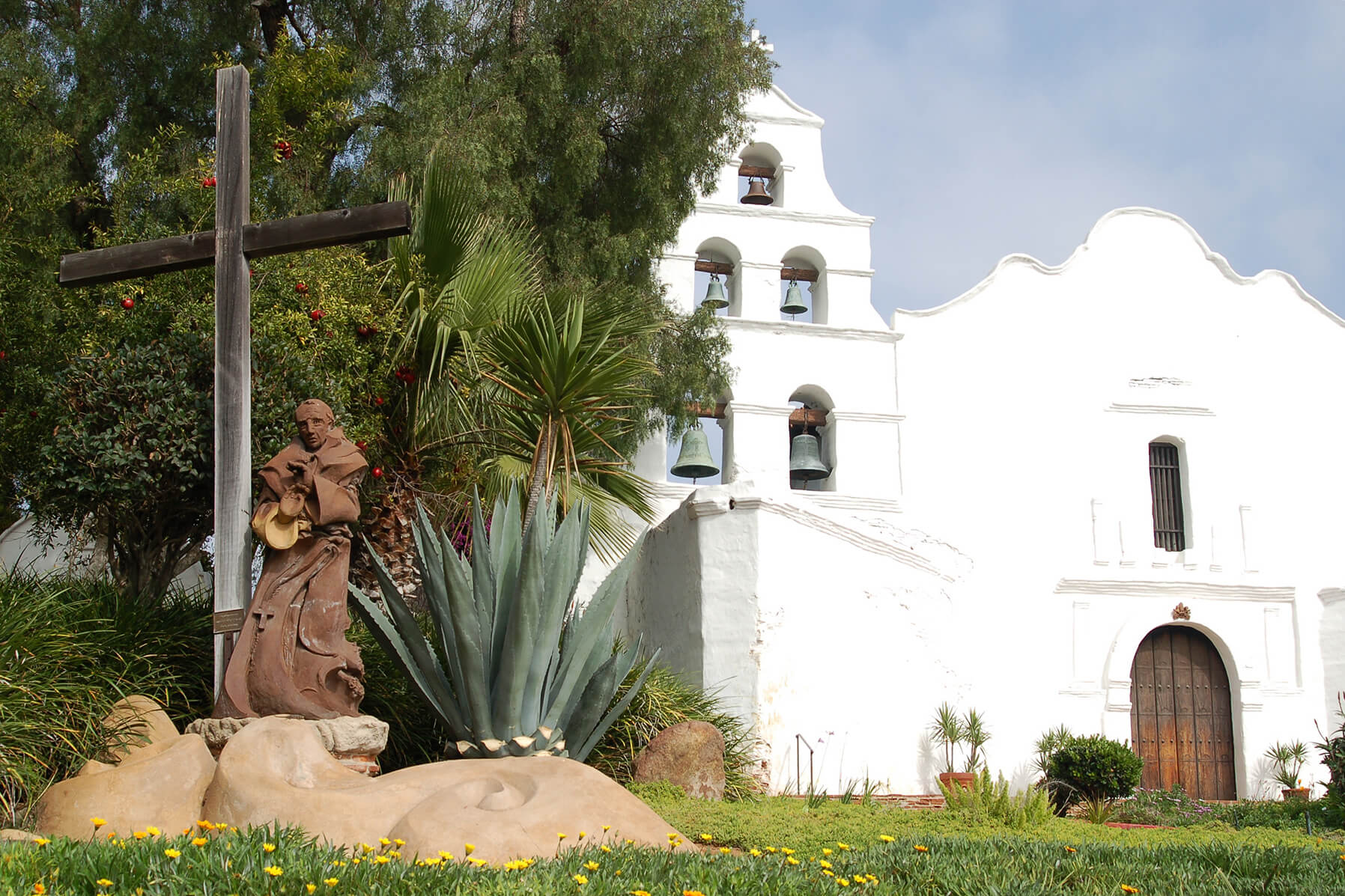 After lunch, cruise over to the Mission San Diego de Alcala 89, also in Old Town. The architecture is representative of Spanish colonial rule of the area. It is the first of a chain of 21 missions stretching northward along the coast, and according to Fodor's, has some pretty intense history. Plus, you can still attend mass here over the weekends. Admission into the mission is $5.
Before it gets dark, head back to Torrey Pines and check out the Reserve. It is a completely different scene than Old Town. Rather than looking at some amazing architecture surrounded by Mexican food and Spanish music, the Torrey Pines State Reserve is a place to enjoy nature. San Diego is an outdoorsy city, and the Reserve is an ideal place for a late afternoon walk. Afar magazine says "either you can hike a longer loop around the entire reserve, or take a short walk from the parking lot near the nature center to the edge of high bluffs overlooking the ocean." Exploring the Torrey Pines State Reserve is definitely a great way to open up your appetite before dinner.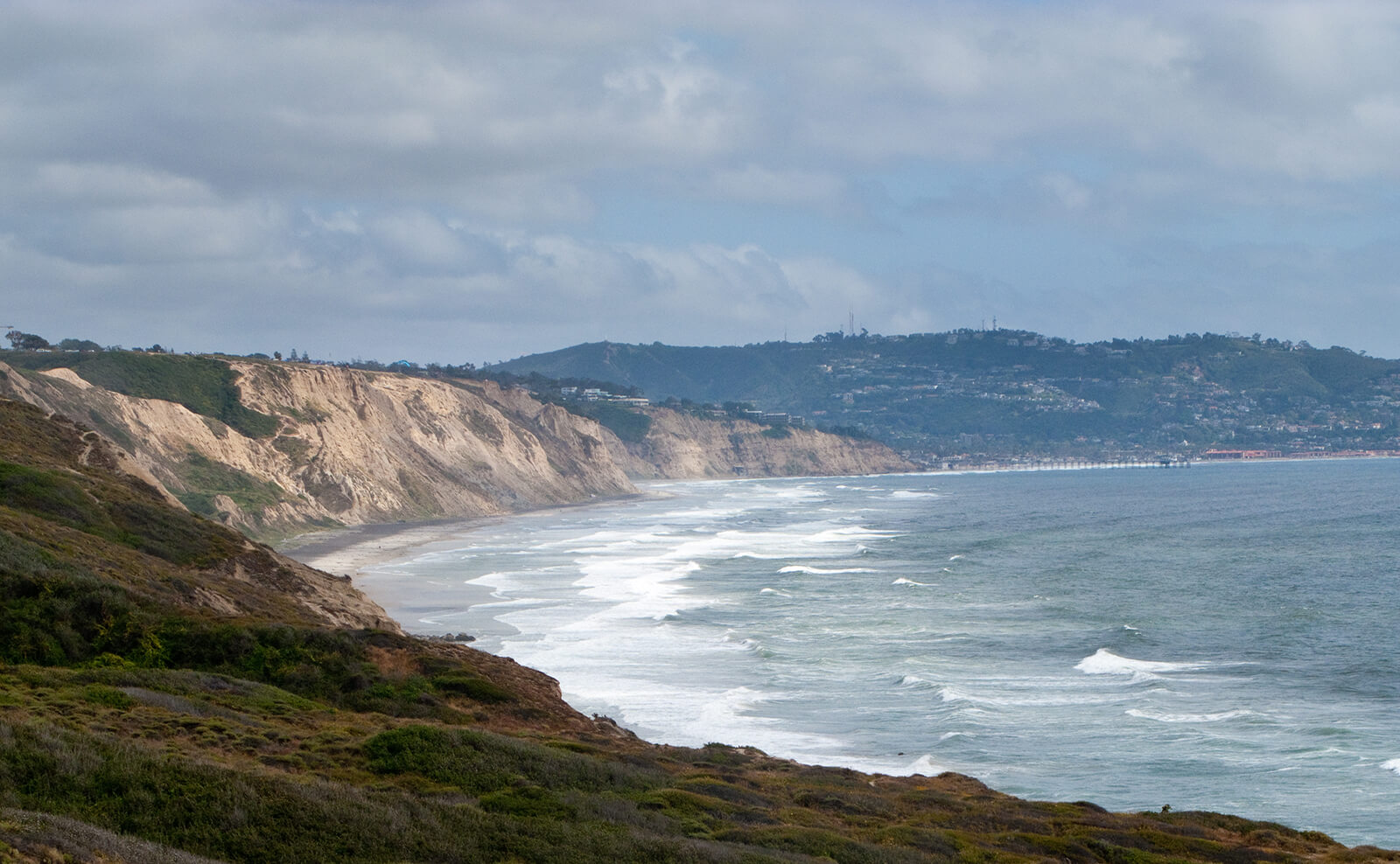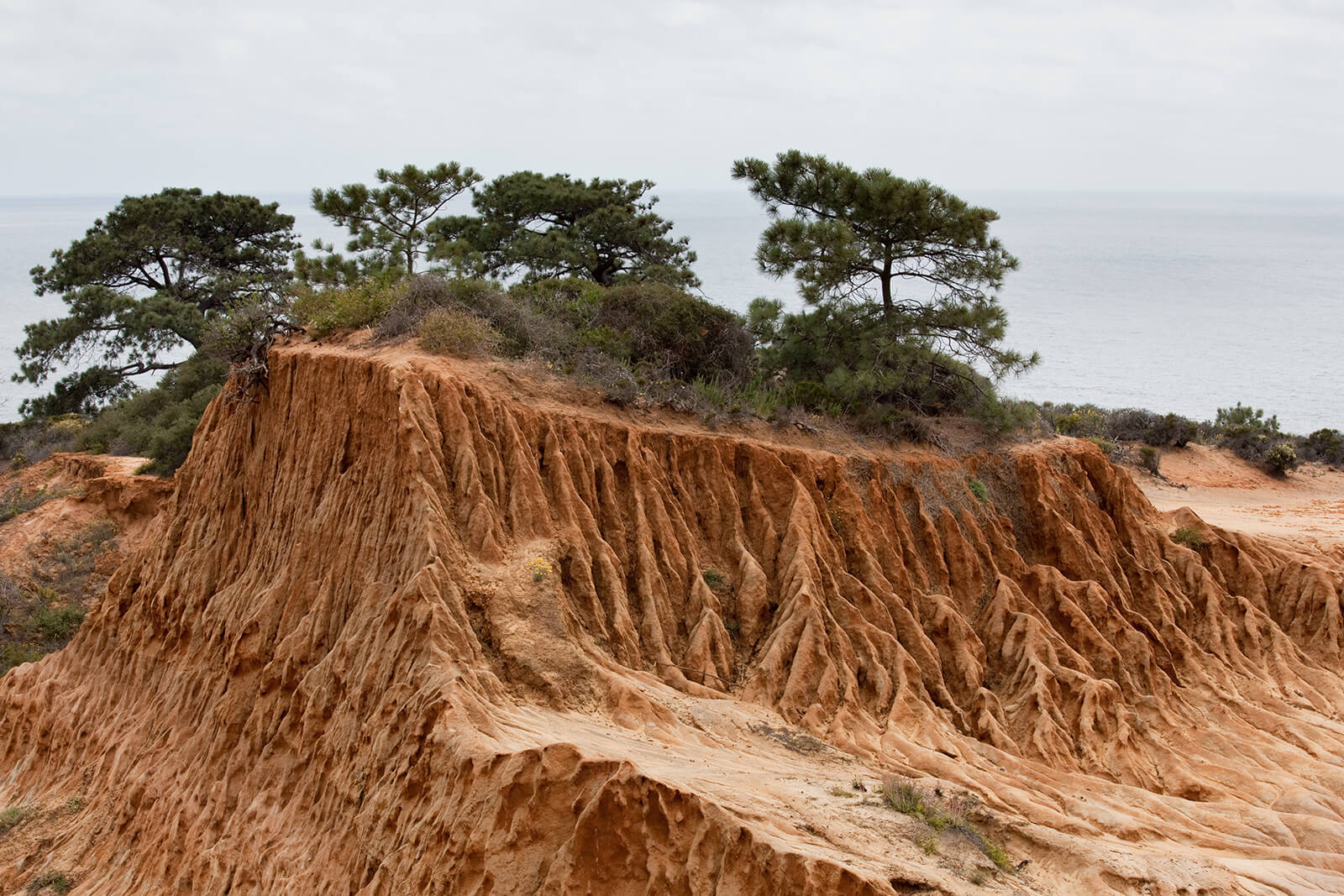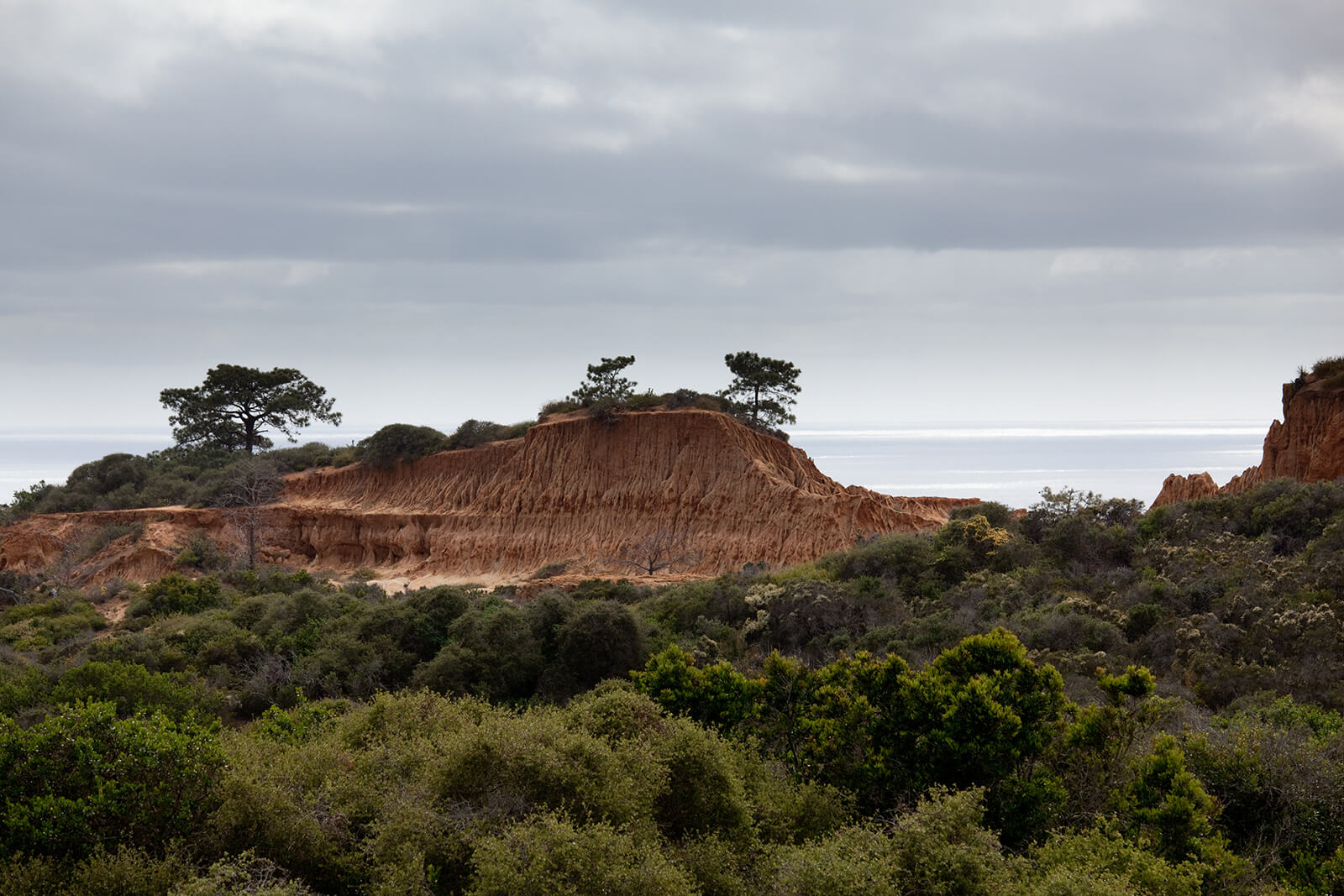 To end your first day, it's time to splurge. After all that walking, it's time to eat at San Diego's best restaurant, George's at the Cove 92. A close drive to the Torrey Pines Lodge, George's is often regarded as the place to find the city's best meal. "Chef Trey Foshee is committed to using farm fresh organic and sustainable ingredients in dishes like the yellowfin fish tacos and porcini-glazed halibut," says Travel + Leisure. Main courses here are between $13-$50.
For the next day, you should aim for a big breakfast or brunch, because there's a lot of walking involved. Hash House A Go Go 82 is known for its huge portions, but "it is not simply quantity over quality," according to Zagat. The hash browns, biscuits, and pancakes are delicious, as are their eggs cooked in many different styles. Prices range from $9-$18 for meals. It will be a $15 Uber ride from the Torrey Pines Lodge.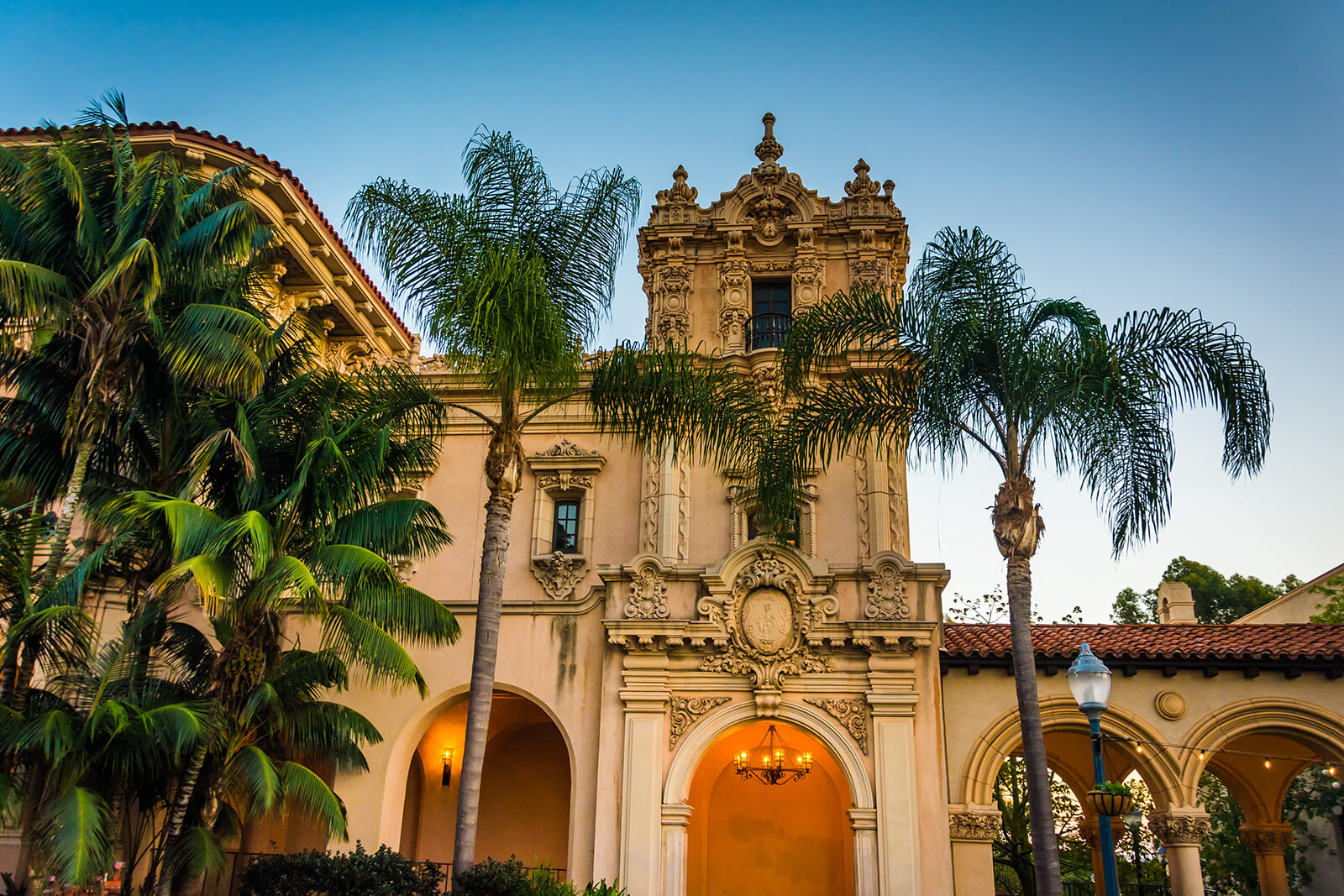 Just a short distance away from the restaurant is one of San Diego's main attractions: Balboa Park 87. One of the biggest cultural parks in the world, it houses museums, restaurants, and the first stop for today, the San Diego Zoo 96. Prepare to explore for hours. "The expansive "habitats" include a tropical rainforest filled with gorillas, a recreated Arctic tundra with polar bears and reindeer, and a Giant Panda Research Station," says Travel + Leisure. It'll cost $50 to check out every corner of this 100-acre animal wonderland.
After the zoo, be sure to walk around the rest of Balboa Park. The San Diego Museum of Art 88and the San Diego Air & Space Museum 88 are two of the park's highlights.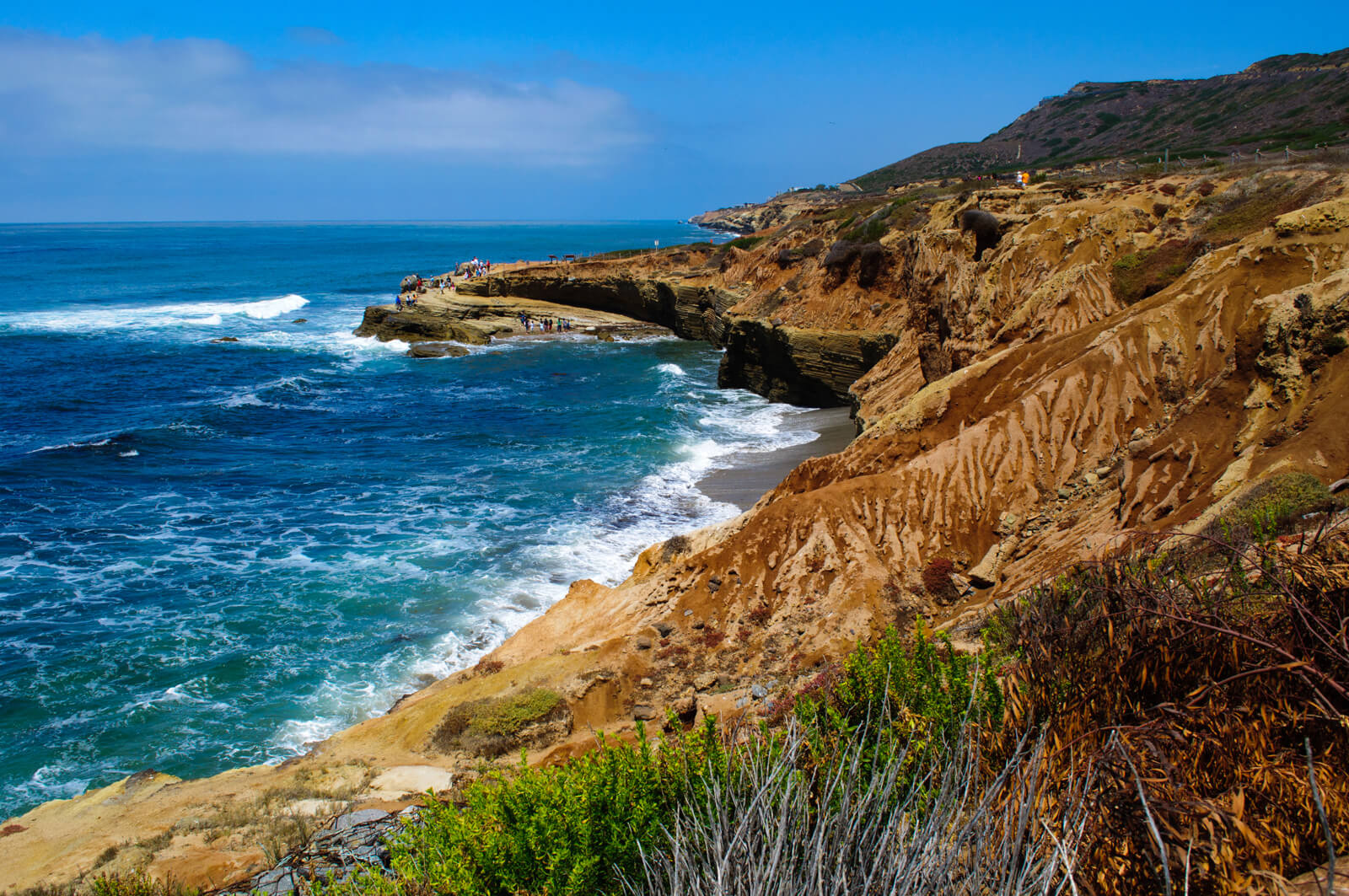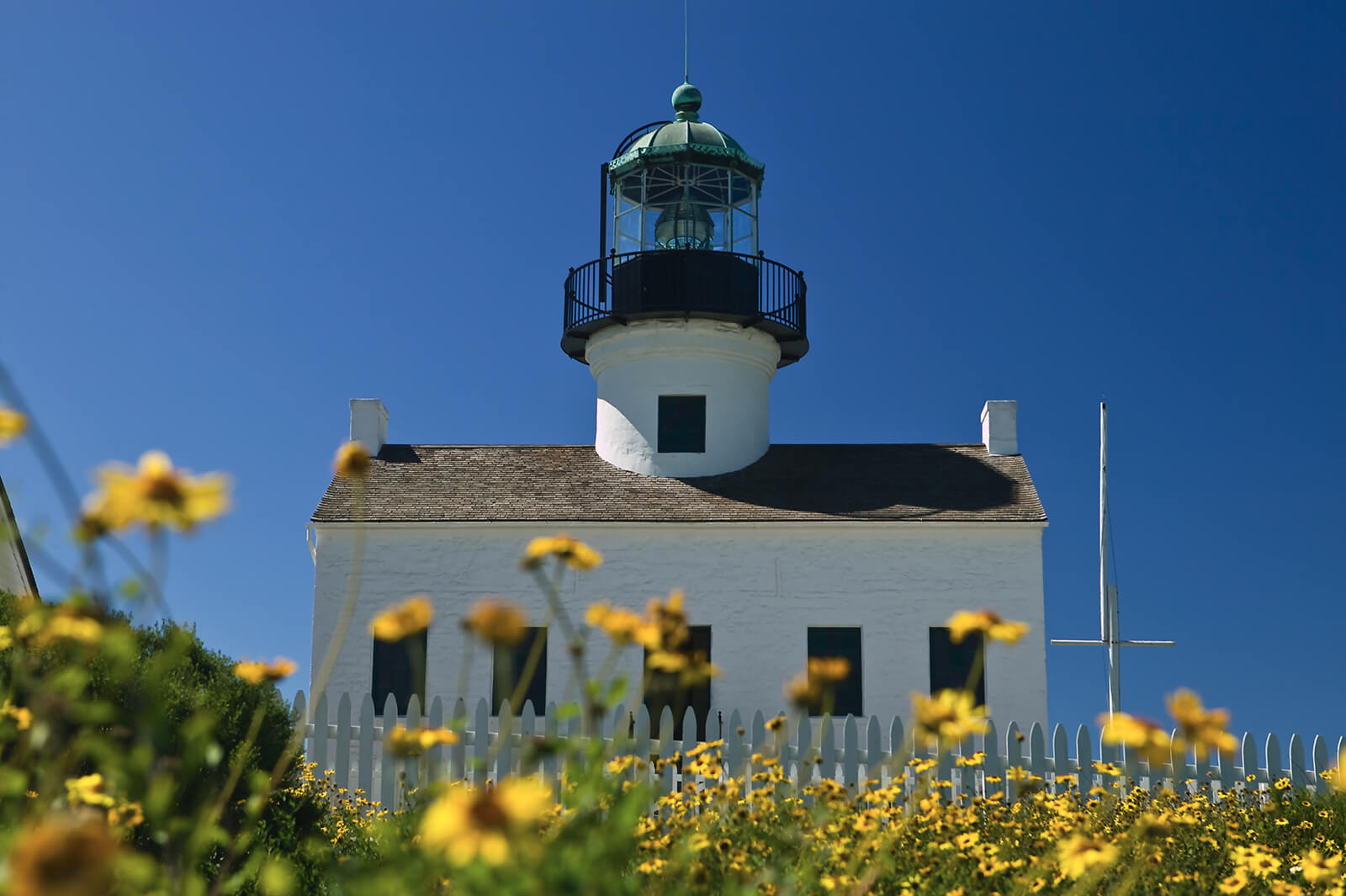 As a final stop before dinner visit Cabrillo National Monument 90, in the Point Loma neighborhood. It's a historic site dedicated to a 16th century explorer, but the views are the biggest pull here. "It's also the best place in town to see the gray-whale migration (January to March) from land," says Lonely Planet. It's a $16 Uber ride away from Balboa Park, and admission is free.
Watch the sunset at Cabrillo, and then get ready for a wonderful meal nearby. Point Loma Seafoods 91 is perfect for an early dinner, and promises amazing food and ambiance. "The place is known for its Alaskan cod fish sandwich, though the squid sandwich is another bestseller," says Gayot.
If you still have some energy left, check out Café Sevilla downtown for live music and drinks. It should be an $8 ride from Point Loma Seafoods. "Thursday through Sunday evenings, it's packed with youthful throngs who crowd the ground-floor bar," according to Fodor's.
https://www.instagram.com/p/BDESvatPgb1/
You can't leave San Diego without spending some time at the beach. So for the remainder of the trip, it's all about Mission Beach. The boardwalk here stretches for several miles, perfect for a walk or a bike ride. An Uber ride from the hotel will be $12.
Start the day at The Mission 77 for breakfast. It has three locations throughout San Diego, including the beach. "There's soy chorizo, gluten-free blueberry cornmeal pancakes, egg whites, and braised tofu and generous bowls of fruit and granola for health-conscious types, and roast beef hash and eggs for hungry carnivores," says Frommer's. Expect to pay $7-$11 per item here.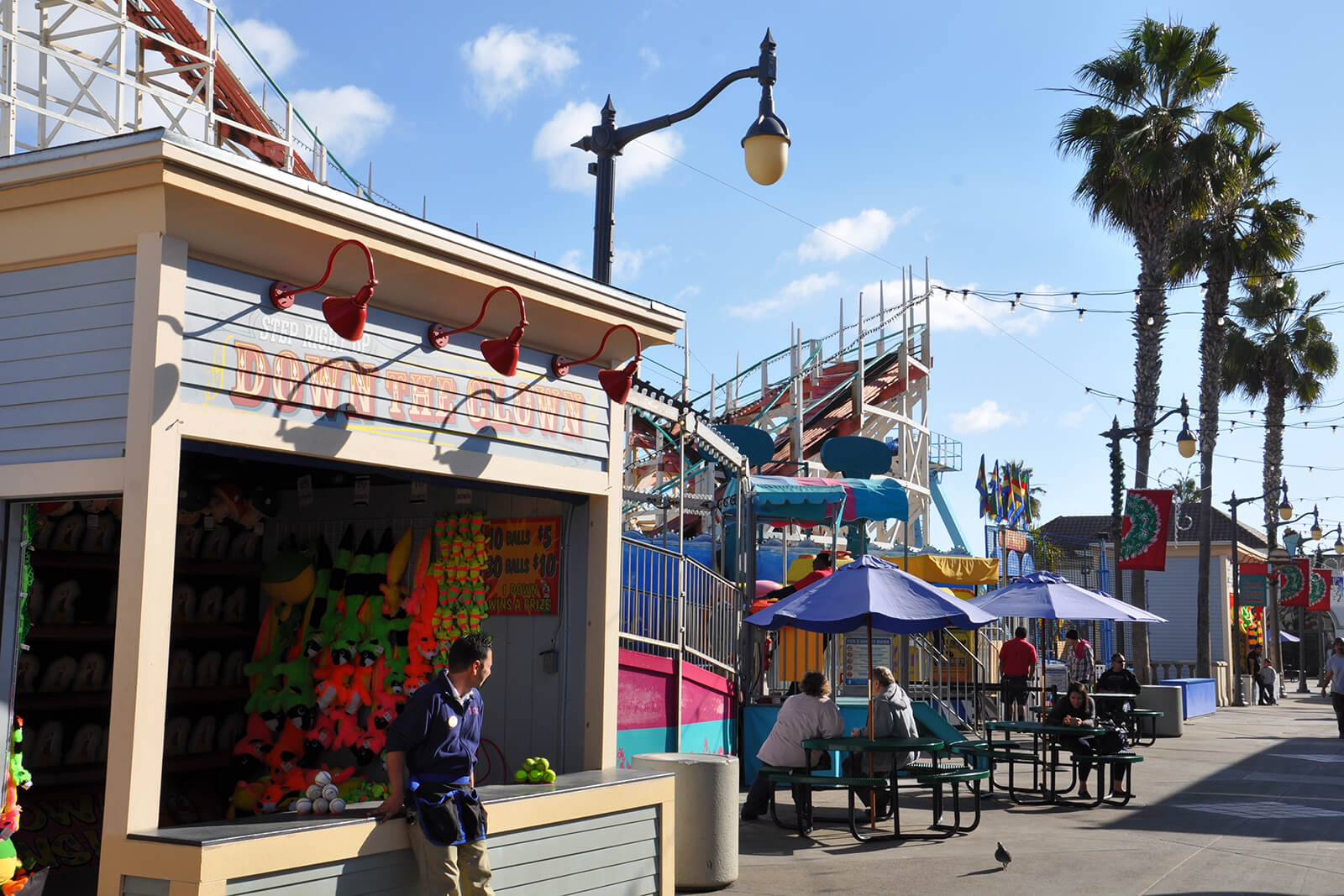 Make your way to the final stop of your San Diego visit: Belmont Park 84. The once abandoned amusement park bow has a functioning roller coaster, along with shops where you can find kitschy gifts. "Attractions include miniature golf, a video arcade, bumper cars, a tilt-a-whirl, and an antique carousel," according to Fodor's. Prices vary for every attraction.
After those 72 hours, you probably won't be done with San Diego. The hikes, the food, and the gorgeous weather will leave you certain of why this place is such a popular spot. Just listen to the experts, and you'll be enjoying the best of what the city has to offer.