Amsterdam flourishes within an extraordinary setting of gabled brick houses, magnificent public buildings, and tidy canals that weave through the heart of the city with sliced-apple-pie order. There is artwork galore and streets to rest easy and ponder it all.
The 17th-century was a Golden Age for the Netherlands. The Dutch East India Company brought precious spices from the Far East and Holland's hybrid tulips were a booming speculative market. Amsterdam was the center of the world. The city grew powerful and beautiful. Today it remains a livable city for the ages.
For most of its history, Amsterdam has been the world's most liberal city. Not just freethinking and free love, but also the kind of liberalism that nourished America's political and economic freedom. New York City's Financial District grew out of Fort Amsterdam, which was built on the southern tip of Manhattan in 1625.
Getting to the heart of the city is easy. Amsterdam Airport Schiphol ranks among the most efficient airports in Europe and one of TripExpert's favorites worldwide for a long layover. A train departs every 10 minutes for Central Station, a beauty of a Gothic-Renaissance Revival structure through which 260,000 people pass every day.
The Holland Tourist Information Office (near baggage belt 8) sells a transport pass valid for one, two or three days (15, 20 or 25 euros). It's good for the airport train and all public transport in Amsterdam.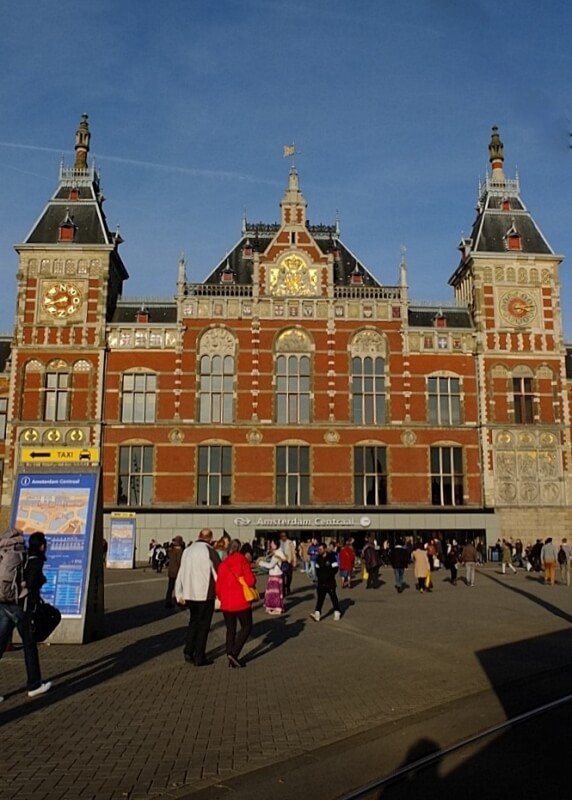 From Central Station it's a five-minute walk to Dam Square, where in the 13th-century a dam was built around the river Amstel. Today the massive square is often a swirl of street performers and food stalls. Fronting it is the 17th-century Royal Palace Amsterdam 85, which is open to visitors most days (check their website).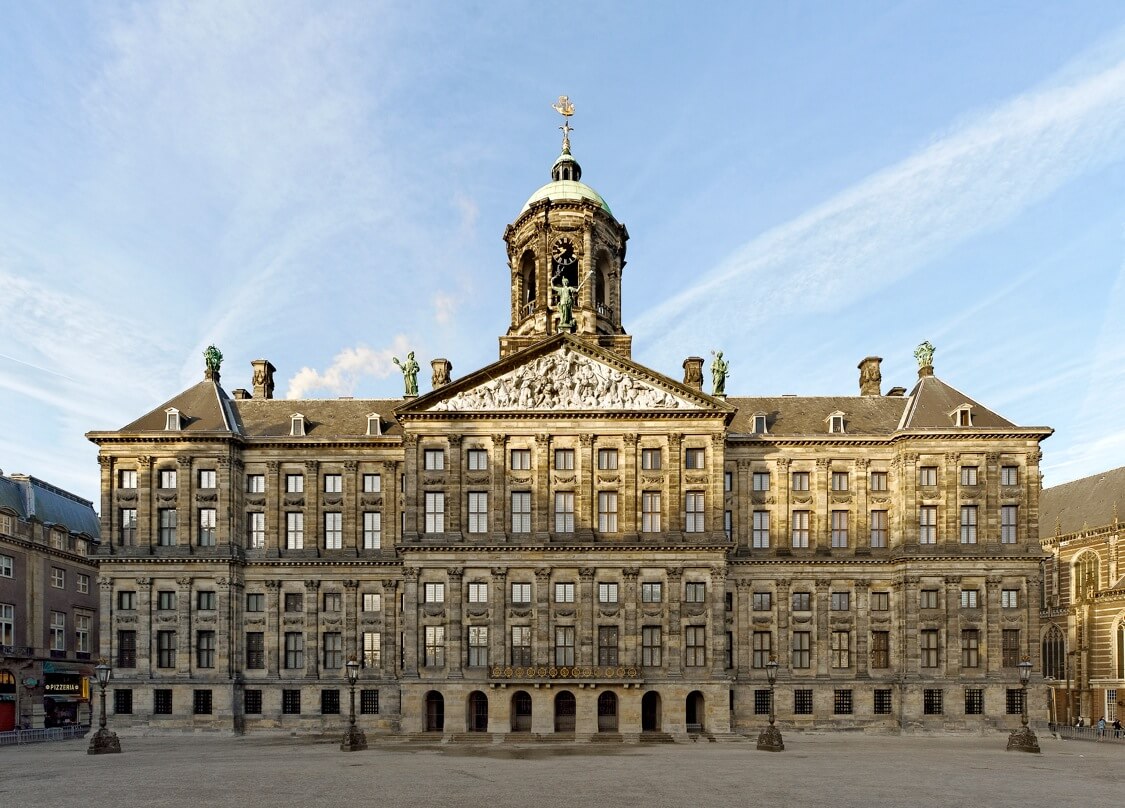 Across the square from the palace is Grand Hotel Krasnapolsky, the largest five-star hotel in the Netherlands and home to one of the best French restaurants in the city (The White Room). The linen is as crisp as fresh dollar bills in both the hotel and restaurant.
If you're more interested in mingling with locals than sightseeing, on a narrow street near Dam Square you'll find van Kerkwijk 71 (Nes 41), a popular eating and watering hole to plumb the zeitgeist of Old Amsterdam. The dishes range from Italian classics to Indonesian curries, but they're best known for gamey house pâté and seasoned steaks served with French fries.
A 20-minute walk from Dam Square is the The Rijksmuseum 96 (admission, 17.50 euros), the national repository of Dutch art and history. It's the grandest of several top-shelf museums in Amsterdam and home to Rembrandt's masterpiece "The Night Watch." Close by are the Van Gogh Museum 97 (17 euros), the Stedelijk Museum Amsterdam 90 (a vortex of modern and contemporary art, 15 euros), and the Concertgebouw 80, which often features free concerts on Wednesday afternoons. Both the Rijksmuseum and Stedelijk Museum have recently had multiyear, multimillion-euro renovations.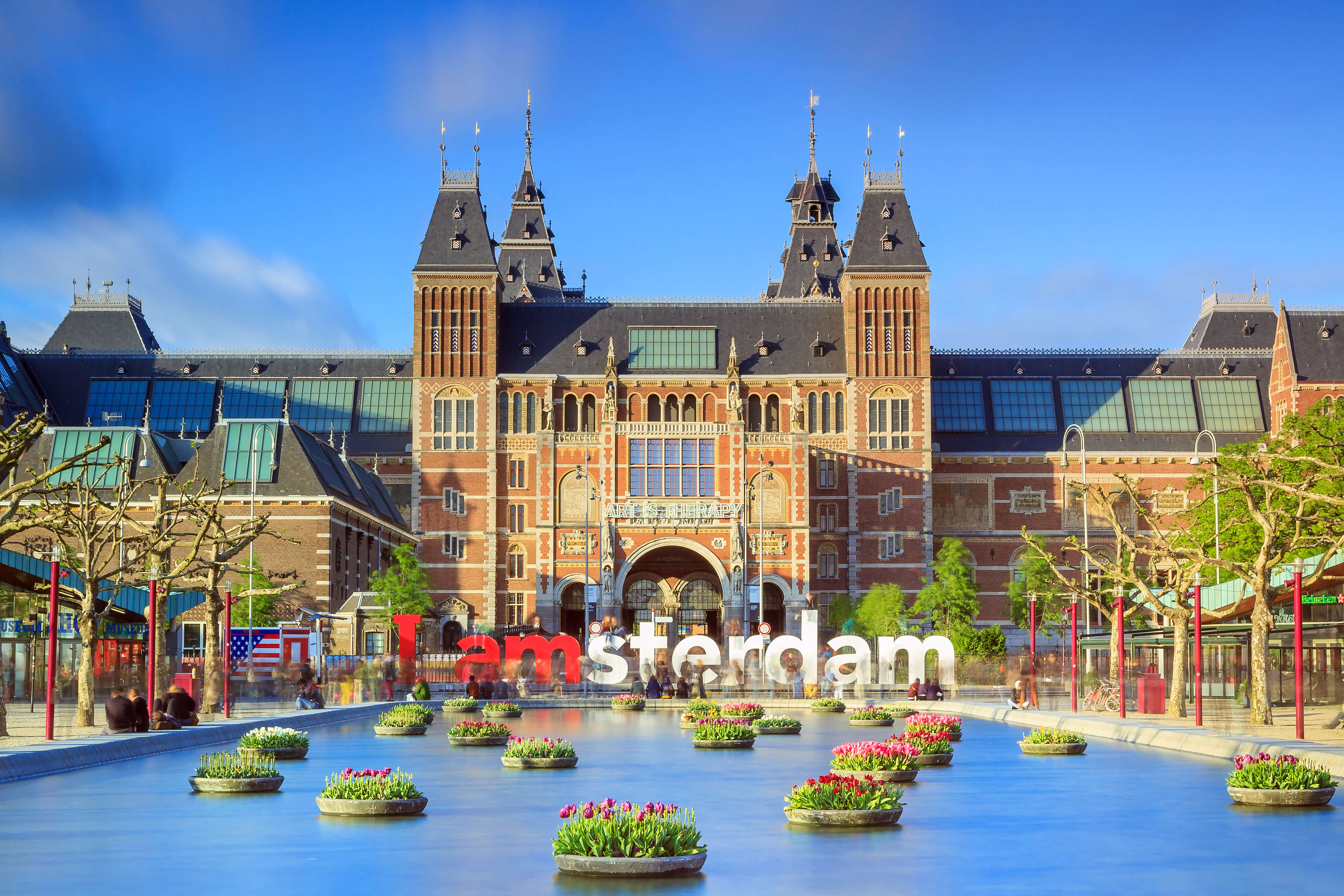 For dining in the museum district we like the authentic Indonesian cooking at Sama Sebo (Hooftstraat 27). The history between the Netherlands and Indonesia is tangled and this neighborhood restaurant brings it back home.
Our favorite high-end hotel in the museum district is Conservatorium Hotel 90 (Van Baerlestraat 27), a former music conservatory located across from the Van Gogh Museum and reworked by Italian architect and interior designer Piero Lissoni. The hotel's hip bar and Taiko restaurant (Asian-fusion cuisine) are popular with Amsterdam's avant-garde artists and professionals.
So let's venture a little further. A canal cruise is a lulu of a way to get acquainted with the old city. Three cruise operators recommended by the Amsterdam tourist office include Lovers, Amsterdam Canal Cruises and Gray Line Canal Cruises. Generally the tours last one-to-two hours and cost around 20 euros. The scenery scrolling by is the heart and soul of Amsterdam.
Another popular way to tour Amsterdam is from the seat of a rented bicycle. Almost half inner-inner city transport is by two wheels. The bike lanes are crowded so keep your head on a swivel. Reputable bike rental shops include Yellow Bike and MacBike. Prices range from 6 euros per hour to 15 euros for 24 hours, but vary depending on the type of bike.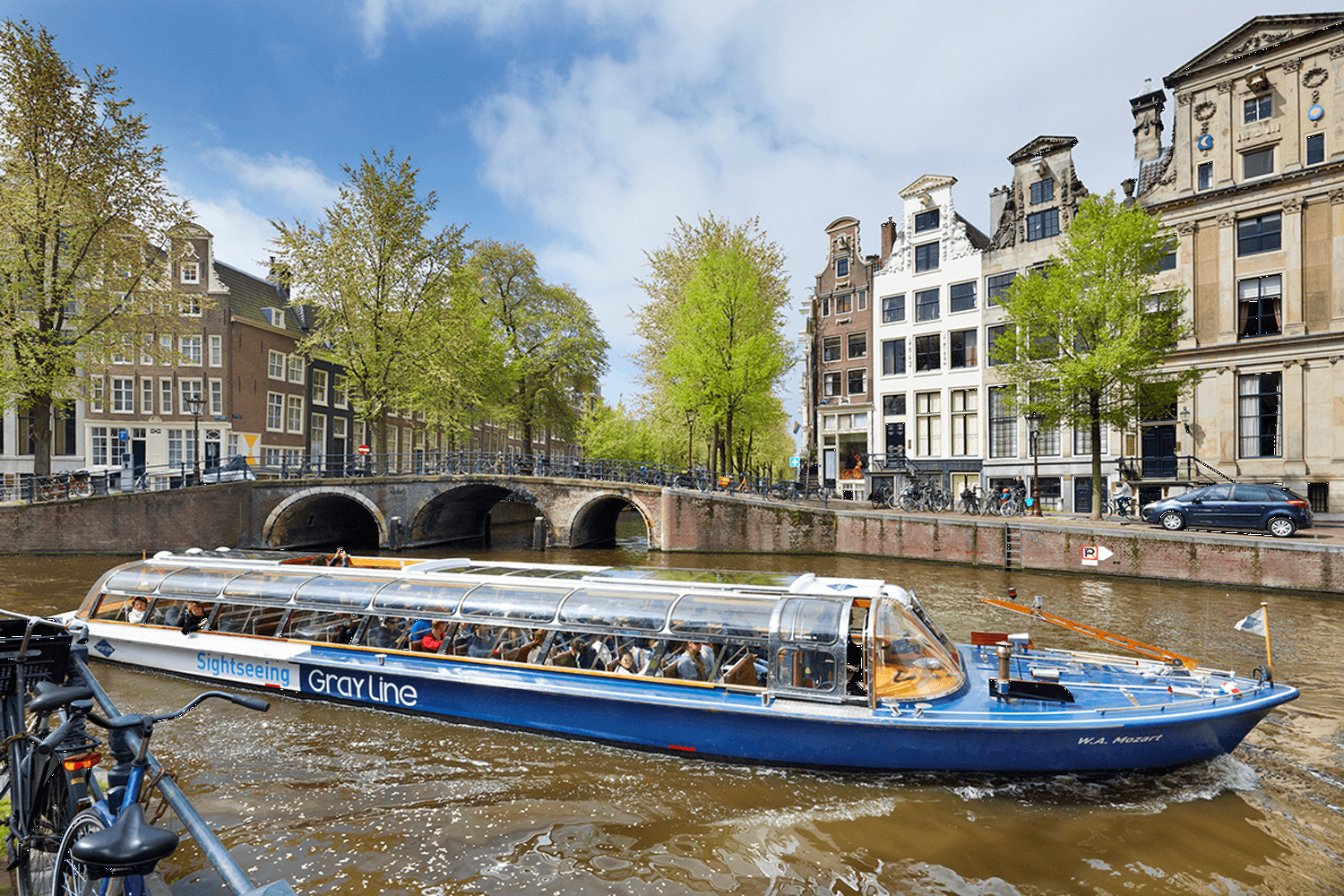 Come evening, when you're pedalled or cruised out, you can check in at the Park Plaza Victoria Amsterdam 77, a four-star, modern hotel across from Central Station. It's built around tiny houses from the 17th-century, homes that stood their ground against development.
Other nearby accommodations includes art'otel Amsterdam 77 (Prins Hendrikkade), a high-tech modern, mind-blowing art-chic five-star with a cool bar and its own art gallery.
Looking for a Dutch coffee and a room with a view? We like the Central Library's (Oosterdokskade 143) seventh-floor café (open 10 am to 10 pm).
But our favorite coffee spot is Cafe Papeneiland at the corner of the Prinsengracht and the Brouwersgracht. It's one of Amsterdam's infamous "brown cafés," where interior walls are stained from centuries of tobacco smoke from patrons.
Canal cruises and bicycles are fine, but mostly we like to walk the cobbled streets of the neighborhoods in old Amsterdam. Our favorite is the Jordaan, a tight community of radical thinkers who like to celebrate life along gorgeous streets lined with galleries and bars.
Working-class Jordaan starts west of Central Station and winds around the Canal Ring, Amsterdam's true north, which in 2010 was named a UNESCO World Heritage Site. In 2013, it celebrated its 400th birthday. On Saturdays, the 120-year-old Lindengracht market attracts locals and visitors with more than 200 stalls of produce, cheese, clothing and crafts.
And finally, we don't recommend a crawl through the green coffee shops here in Europe's marijuana capital, even though pot-legal establishments are plentiful in Amsterdam. Barney's Coffeeshop 74 (Haarlemmerstraat 105), a five-minute walk from Central Station, is arguably the best, so we've been told. They also serve meals and drinks amid the purple haze.