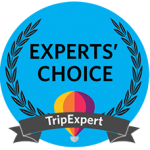 We're excited to announce the winners of our third annual Experts' Choice Awards. This year, 24,000 outstanding hotels, restaurants and tourist attractions around the world have earned the award. For the first time this year, we are also announcing destination winners in several categories, including best emerging destination, best budget destination, and best overall destination.
Experts' Choice is the only award that aggregates the advice of professional travel writers. Our 2018 award winners have been selected on the basis of over 1 million reviews from 85 publications.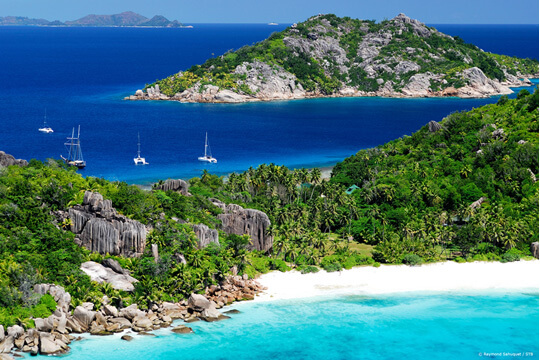 We've been busy since our 2017 awards season, adding 50 new destinations on three continents, including Normandy, Cape Cod and the Seychelles. We've also incorporated a number of new publications, including Departures, Monocle, and The Telegraph.
It's encouraging to see the philosophy underlying Experts' Choice continue to be embraced by travelers and the hospitality industry alike. Meanwhile, problems with user review travel sites (which we've written about extensively before) were even more apparent than usual in 2017.
TripAdvisor not only managed to be gamed by a writer who made a non-existent shed the top-rated restaurant in London, but was forced to apologize for deleting reviews by a woman who was sexually assaulted by staff at a resort in Mexico. Why not turn instead to a source that brings together the trusted advice of people whose job it is to review hotels, restaurants, and attractions?
More consumers are looking for critical consensus — think Rotten Tomatoes and Metacritic — to make informed decisions and TripExpert delivers.
Help us grow our movement. If you're an award winner, join the more than 2,000 past winners who have shared their press release or Experts' Choice badge (read more below). If you're a traveler, tell your friends about how much more sense it makes to go with the advice of professionals.
Our winning venues cover 124 countries and span a wide range of establishments, from luxury hotels to highly recommended hostels and from Michelin-starred restaurants to food trucks. What they have in common is expert consensus that they're among the best in their respective categories.


Experts' Choice is highly selective. Over 400,000 hotels, 1.5 million restaurants, and 300,000 tourist attractions were considered for the award; about 2.5% of hotels, 0.5% of restaurants and 1.5% of tourist attractions were selected.
As in previous years, hotels in Europe were the most critically acclaimed. This year, restaurants in North America performed especially well, picking up over 5,000 of the approximately 8,000 awards.
This year, for the first time, we awarded Experts' Choice to destinations. From February through April, we announced winners in eleven categories. Follow the links to coverage of each destination below.
Experts' Choice is awarded to hotels, restaurants, and attractions that both have a TripExpert Score of 70 or more and are in the top 10-20% of comparable venues in the same destination. The TripExpert Score is calculated based on how many of our 85 source publications have recommended the venue and what they have said about it. A number of adjustments are made, for example to account for the fact that newly opened venues may not yet have been widely covered in the press.
Our scoring system is objective and impartial; the TripExpert team makes no decisions about whether particular venues will receive the award.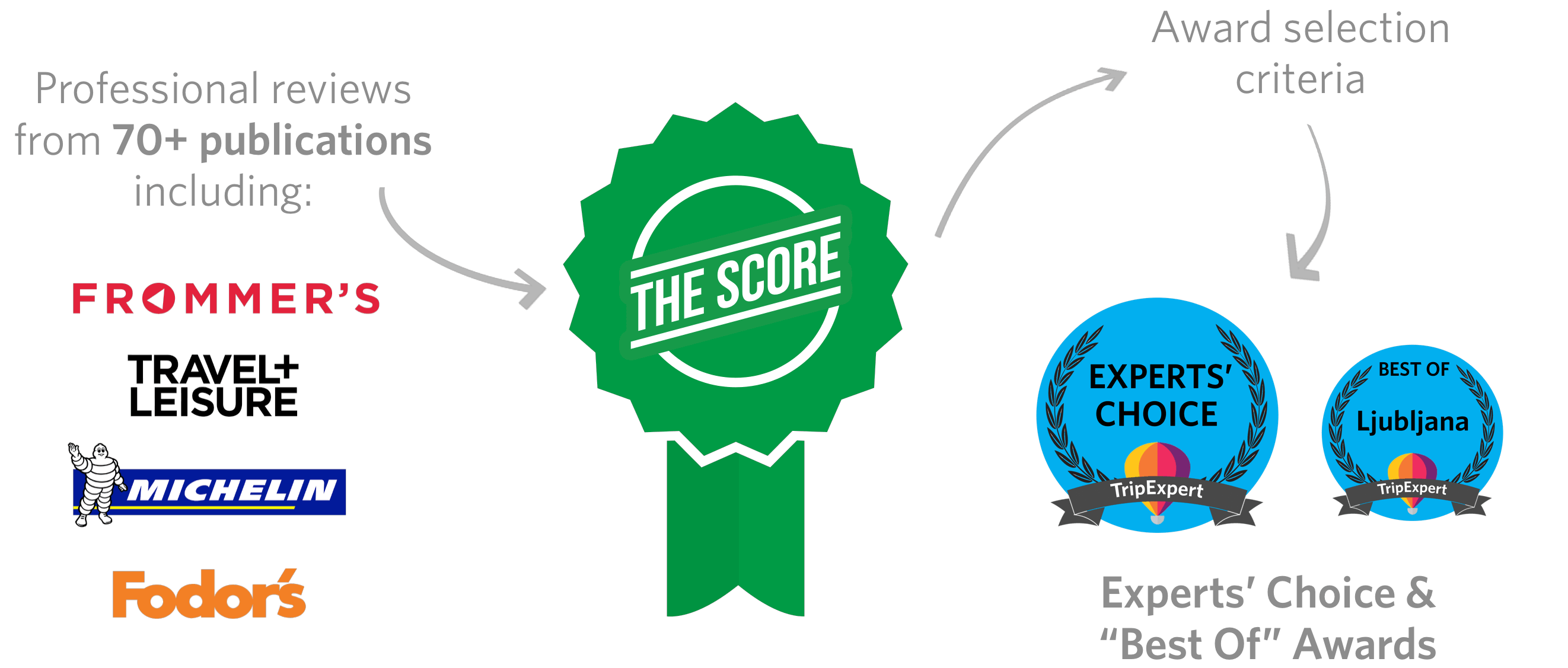 If your establishment has been awarded, we will notify you via email. We've prepared a press release for each winner, which we encourage you to add to your website and share on social media.
You're also eligible to display our electronic and hard copy "Experts' Choice" badges and certificates. To get your badge, click "Venue Support" from your venue's page on TripExpert page. Badges and certificates, including hard copy versions, are delivered to you free of charge.
If there's anything we can help you with, please contact Chris Blume.