Face it. A long distance flight is often an ugly and inelegant place to begin a trip. It's a well-organized nightmare. Who longs for a 10-hour flight across the ocean sitting nose-pore range from a seatmate?
Now consider the weird warm excitement of flying Business Class. Yeah, it's a game changer.
British Airways introduced flat beds in First Class in 1995 and airborne sleeping became a competitive sport. Now almost all major carriers offer fully flat beds in Business Class on many international and some cross-country flights.
Business seats once resembled dentist chairs. Now they're sleek wingback capsules that transform into pods (assembly required). They morph into flat beds and a private slice of time all wired with a nerd's panoply of electronics. There's always another convenience or luxury to top the last flight. One interior designer boasted "you never want the passenger to discover all the seat has to offer in the first 10 minutes."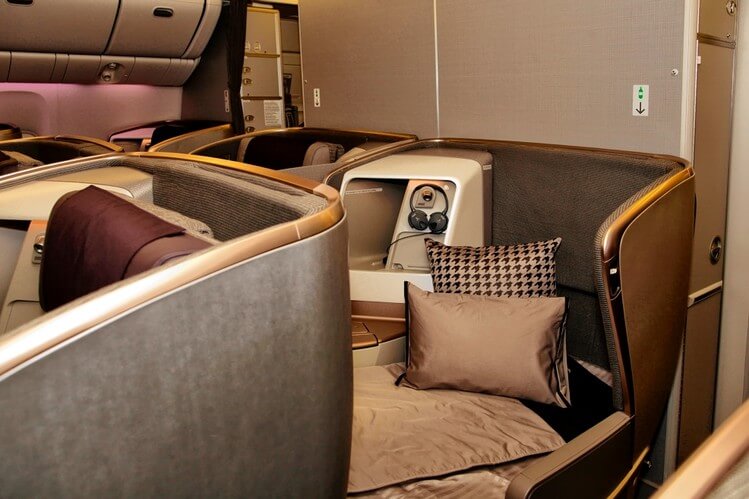 Business seats usually have a pitch (front of one seat to the front of the next seat forward) of about 52 inches. The pitch in economy seating is around 31 inches. The grown-up seats also are wider and recline deeper.
Menu choices and libations are richer in Business Class. Even the entertainment options are on a higher plane. Allowable check-in baggage is jacked up to 88 pounds and tagged Priority.
Many of the seat and electronics innovations are a result of new Airbus and Boeing extended-range aircraft, especially the A-380, 787 Dreamliner, and 777. There's also a new generation of interior cabin magicians like JPA Design changing the way we fly. Consider American Airlines new First and Business Class cabins on its Boeing 777-300ER international fleet, where every fully lie-flat seat has direct aisle access.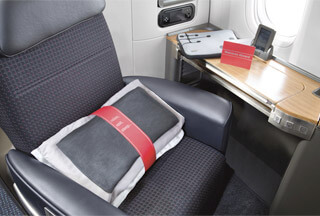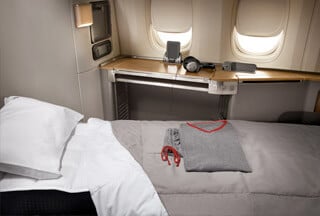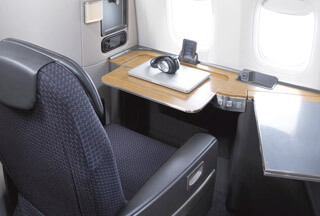 Business Class tickets sell at four to five times the price of economy seats. That's major revenue for competitive airlines where costs are sky high and fluctuate beyond a CEO's control. What about all those cheap seats back in the lower intestine of the aircraft? You can't sell dollars for 50 cents and make it up on volume. Airlines need expensive real estate at the front of the plane to balance the bottom line.
This is what one blogger wrote: "My basic belief is that Business Class is where they treat passengers like dignified human beings and Economy Class is where… well, where they don't."
Yet passengers are the same. After a landing we've all made the perp walk from economy to the front exit through an already deplaned business class. As Chekhov wrote: All I know about ballet is that ballerinas stink like horses between dances.
You can noodle over the cost difference between Business and Economy and what you get. A lot of high-stakes frequent flyers, the ones who know the airline's month's menu choices by heart, spend their bonus awards on upgrades rather than Economy award tickets, perhaps getting more value per award.
Most top-tier Business Class carriers hail from Asia, and, over the last few years, include Gulf-based carriers Emirates, Etihad Airways, and Qatar Airways. Even Turkish Airlines gets high praise.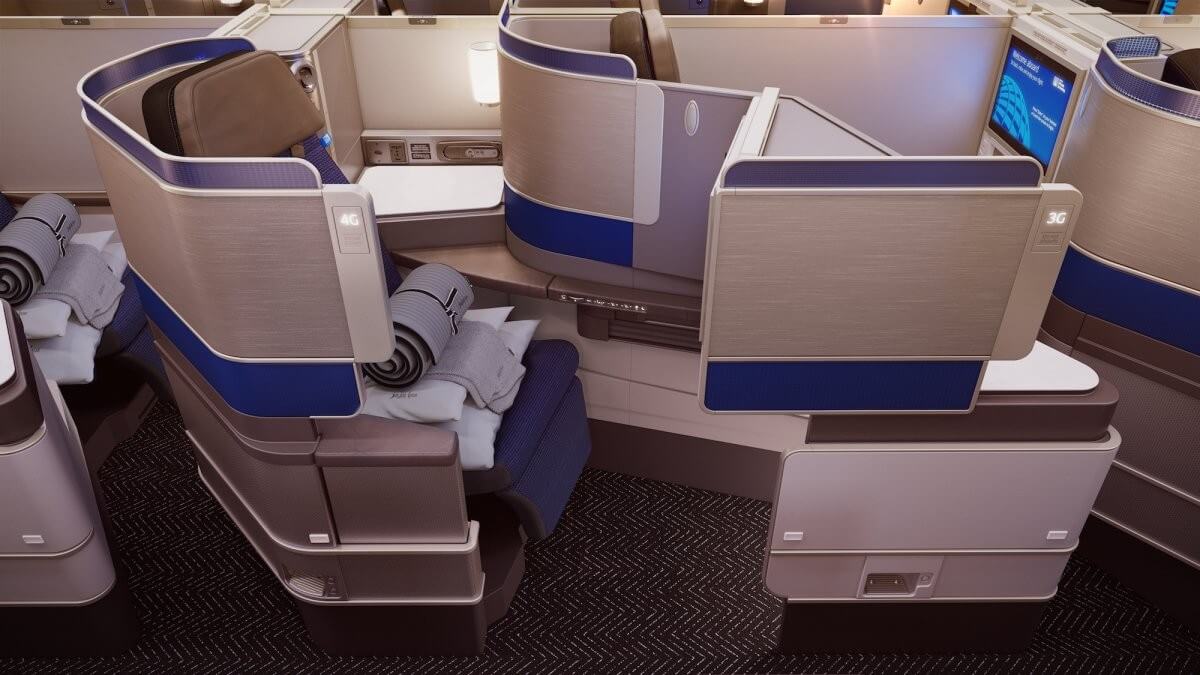 U.S. carriers also receive accolades. United Airlines' "sleep-focused" Polaris Business Class debuted in December. Delta has a herringbone configuration allowing flat-seat conversion and aisle access. Air Canada Business Class, a frequent award recipient among North American airlines, offers fully flat "executive Pods" on their Boeing 777-200LR's and Dreamliners.
SWISS Business Class is a perennial award winner among European airlines. In the hospitality industry, Swiss hoteliers are the gold standard. The same holds true in the sky. SWISS integrated-massage seat converts into a roomy 6-foot-6-inch flat bed at the touch of a button.

But to many long distance fliers nothing beats business class aboard Singapore Airlines — the perfect trifecta of modernity, service (even charm), and efficiency. Flight attendants wear batik sarong kebayas instead of uniforms that look like children's naval wear. They're professional, fun, alert, and indefatigable. You can reserve your main dining course from a celebrity-chef menu up to 24 hours before boarding.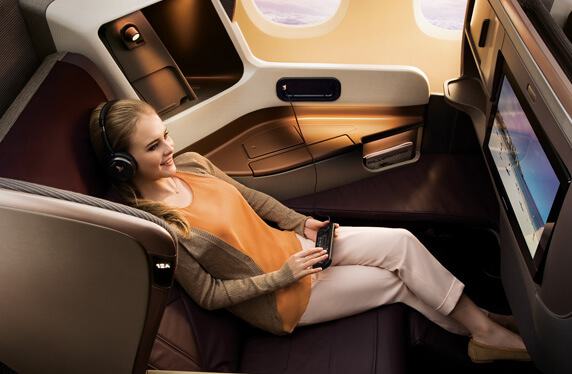 As for passenger surveys, the deepest comes from Skytrax World Airline Awards, an independent survey analyzing 20 million responses.
And here are the rankings for the best premium class (whatever the name) by airline:
| | |
| --- | --- |
| 1 | Etihad Airways |
| 2 | Cathay Pacific |
| 3 | Air France |
| 4 | ANA All Nippon Airways |
| 5 | Singapore Airlines |
| 6 | Emirates |
| 7 | Lufthansa |
| 8 | Qatar Airways |
| 9 | Qantas Airways |
| 10 | Garuda Indonesia |