Few places fuse the old and the new better than Chattanooga, Tennessee, a Southern city steeped in historic lore as it carves its own path forward. Between its pivotal role in the Civil War and its longstanding ties to the railroad industry and whiskey distillation, this is a place rich with American antiquity. Meanwhile, modern developments, ecological practices and destination-worthy restaurants are helping freshen up the city's identity for new generations. The result is one of the most unique cities in the U.S., whose harmonious past and present make for a bucket list destination like no other.
Unhindered by extravagant costs and frenzied competition inherent in larger cities, Chattanooga provides more flexibility and creative control for chefs, restaurateurs, brewers and mixologists, and they've got a hungry audience eager to enjoy the fruits of their labor. It also helps that chefs here are utterly surrounded by the bounty of Tennessee farms. Some, like Crabtree Farms, are even within city limits. This, coupled with the region's lengthy growing season, means restaurants are always cooking up something fresh.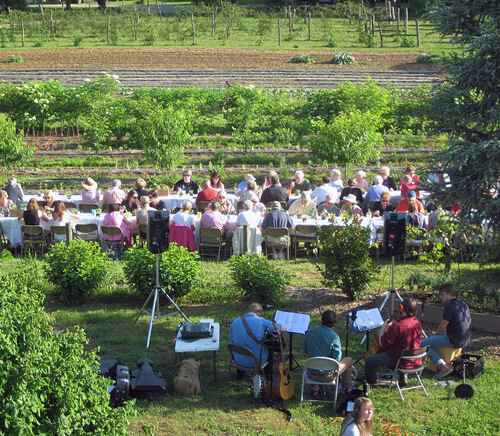 A fitting example is St. John's, one of the city's most lauded and enduring highlights. Although open for several years, the pristine spot stays fresh and relevant thanks to chef Rebecca Barron's innovative style. She uses locally sourced, seasonal ingredients as the foundation for a menu featuring novel takes on classic dishes. Take the pork rinds and pastrami with watermelon hot sauce, for instance. Or try a "tasting of bluefin tuna" consisting of seared loin, sashimi and tartare with fried benne seed toast, heirloom tomatoes and squid ink yogurt. The accompanying wine list is just as thoughtful, and cocktails echo the seasonal sentiments of the food menu with the likes of Sunset on Broad, a rosy strawberry-infused tipple with gin, amaro, mint and pink peppercorn.

Another chef bolstering Chattanooga's food scene and putting the region on the national map is Erik Niel, the force behind Easy Bistro & Bar. One of the city's most iconic restaurants, the downtown charmer toes the line between elegant and full-fledged decadence, turning out light, clean preparations of vegetables and meats while also reinventing hearty Southern staples like cornbread and grits. While a few dishes remain fixtures, Niel is always updating much of the menu, showcasing the versatility of the Southern bounty as he pivots through the seasons. For summer, this means fried squash blossoms get sweetened with blackberries and smokey honey, while peaches and white asparagus enliven a plate of sockeye salmon.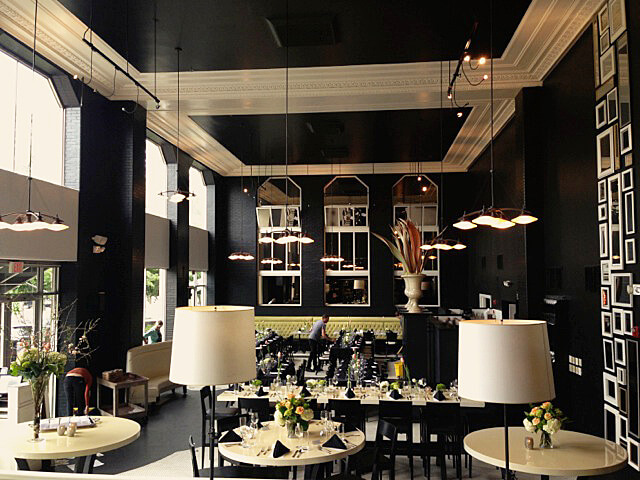 Niel and his wife Amanda are also behind Main Street Meats, a feverishly popular meat Mecca that doubles as a market. More casual than Easy Bistro & Bar, Niel gets playful with sandwiches and plates that prove why the American Southeast is among the best regions in the world for farmland meats. Pork rinds dashed with harissa aïoli, prosciutto-topped corn chowder and smoky chicken sandwiches are a few prime examples, along with simply prepared steaks, habit-forming burgers and bacon-studded potato salad.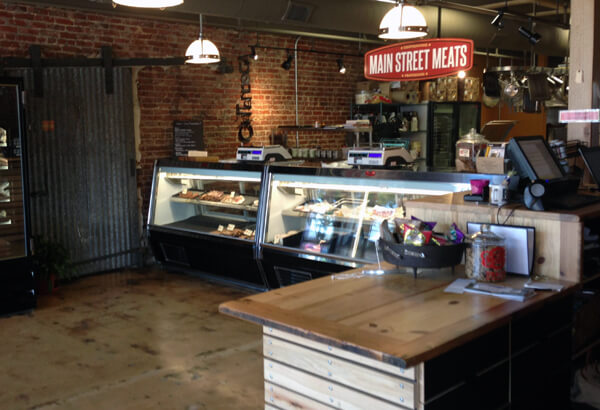 Even Chattanooga's most casual offerings manage to surprise and delight. Like The Flying Squirrel, a convivial bar and restaurant in a lofty, modern space with a serious penchant for local sourcing. Updated comfort food is the bill of fare, gussied up with products like local cheddar for pimento cheese, farm-fresh chicken for tacos and heirloom tomatoes from Crabtree Farms for a vegetal risotto. The drink menu is just as noteworthy, with both classic and contemporary cocktails and one of the strongest beer lists in the city. A huge draft list features everything from blackberry sour beers and coffee ciders to grapefruit shandies and German pilsners.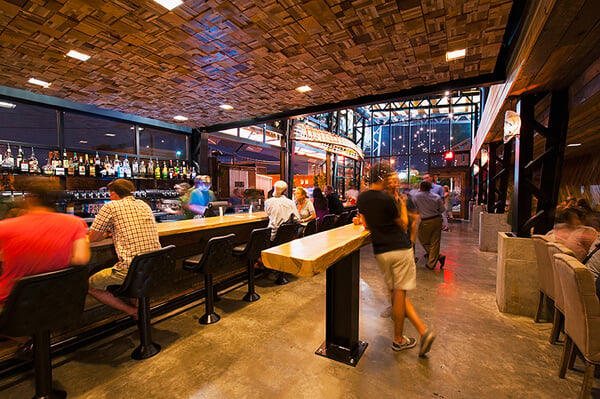 As evidenced by the city's surging restaurant landscape, the hospitality scene is stronger than ever in Chattanooga. It's a sentiment echoed by the local hotels as well, which include some of the most unique and colorful abodes in the country.
One of the most offbeat dwellings is the train hotel at the city's historic Chattanooga Choo Choo 86. A fun, engaging way for visitors to experience the city's longstanding role in railroad lore, the timeworn station provides rooms in its Pullman Train Car. While amenities are up to par with modern hotels, the motif harkens to yesteryear; a time when passengers traveling to and through Chattanooga would hole up in their sleeper cars in transit. While you're here, swing by the Silver Diner for pizza and STIR for a cocktail or two. Songbirds Museum is an incredible music museum on the train station's second floor, featuring the largest private collection of guitars in the world.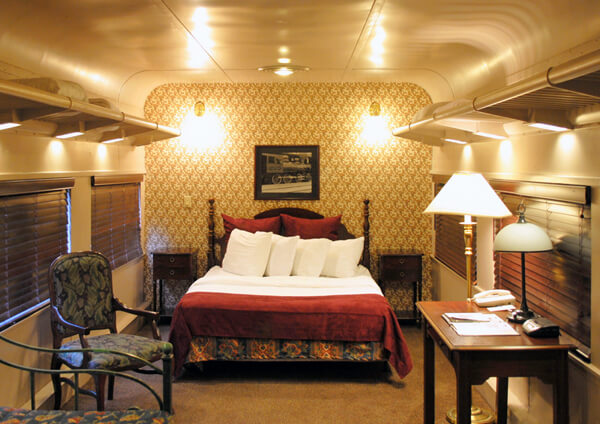 Inspired by Chattanooga's reputation as a hiking and climbing paradise, The Crash Pad: An Uncommon Hostel 81 is a hip hostel that originated from a need for affordable dwelling for traveling climbers who needed a place to crash. While any kind of traveler can stay there for cheap, holed up in one of the Crash Pad's numerous bunk beds or private rooms, the space has the look and feel of a mountainous base camp. It helps that it's also fully loaded with a range of amenities and homey add-ons, like a full kitchen and an outdoor area with fire pit and gas grill. Located in the burgeoning Southside district, it's a quick walk from local haunts like the Flying Squirrel right next door, Main Street Meats and Niedlov's Breadworks.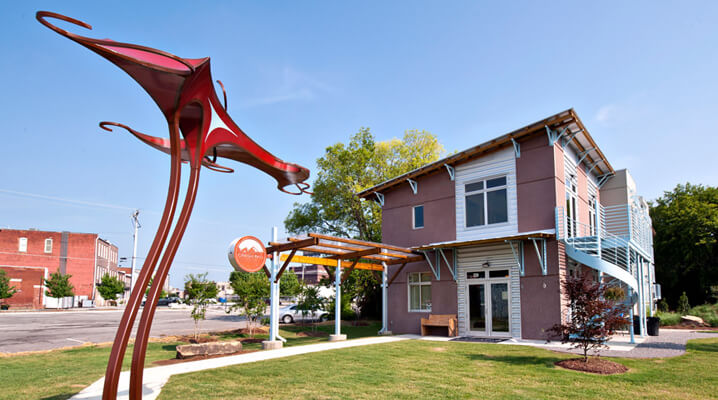 It doesn't get any cooler than the impossibly hip The Dwell Hotel 76. A polished and colorful take on mid-century modern, the artsy boutique does retro right. The whole property looks like it was designed for the Instagram era, with pink-splashed walls, chic couches, vibrant flowers and gallery-worthy artwork, not to mention contemporary culinary art coming out of Terra Mae and the cocktails at Matilda Midnight, a cozy watering hole with a dark, celestial facade that looks like something you'd find in a planetarium. Each of the hotel's 16 rooms are individually designed and inspired by various time periods and styles. The Tiki is an executive suite, a fireplace-equipped nook decked out with plants, art, colors and barstools that look like they'd be right at home in a tiki bar. Another glorious example is The Flamingo, a king suite bedecked with flamingo wallpaper, tropical art and funky, beachy furnishings.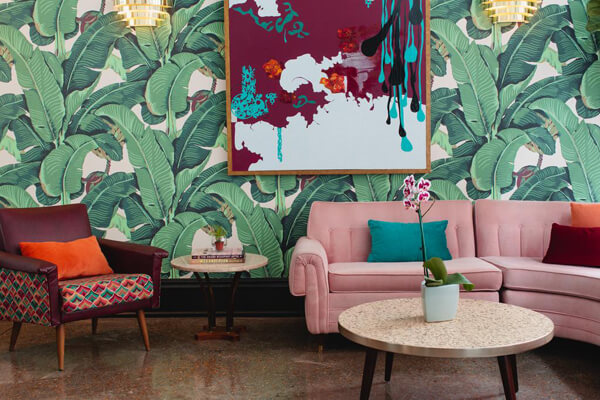 Chattanooga's hotel market has a bright future ahead of it, too. Marriott's funky Moxy brand is set to expand into the city's Southside in 2018, featuring a slate of hip amenities geared towards the millennial traveler, and 102 boutique rooms across four floors. Then there's The Edwin Hotel, currently taking shape alongside the Tennessee River at the end of the famous Walnut Street Bridge — which makes sense, considering the bridge's developer was Edwin Thacher. The artsy five-floor property has 90 rooms, a ground floor restaurant and rooftop bar, which should boast some of the most awe-inspiring views once the hotel cuts the tape next year.
Climbers staying at The Crash Pad aren't the only adventure-seekers coming through Chattanooga these days. Thanks to the city's smaller size and its close proximity to nature, the region is real haven for outdoors enthusiasts.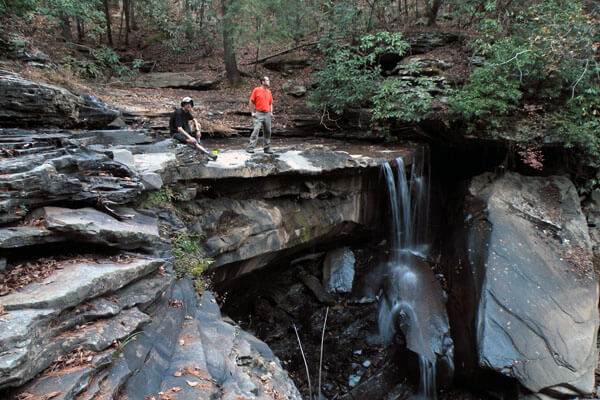 The Tennessee River waterfront is at the heart of downtown Chattanooga's identity. Along with a 13-mile river park trail that gets walkers, joggers and cyclists up close and personal with the water, travelers can hop aboard the Southern Belle for a real blast from the past. The massive boat looks like a quaint vessel from the 1800s, providing a charming perspective of the city as it plies the river. One of the most popular tourist attractions in the city, more than 100,000 passengers board the Southern Belle annually, partaking in lunch cruises, dinner cruises or private charters.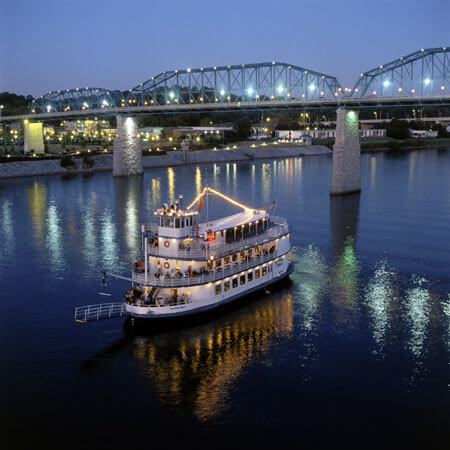 Another cool way to hit the water is via the Tennessee Aquarium's River Gorge Explorer. After you're done drinking in the myriad sights at the riverfront aquarium, climb aboard the high-speed boat for a trip downstream through the glorious river gorge, where aquarium guides will help spot animals in their natural habitats. Each trip lasts about two hours, and boarding and debarkation take place at the riverboat pier two blocks from the aquarium.
For hikers, Chattanooga is filled with opportunity. Starr Mountain, Little Cedar Mountain, Rainbow Lake and Virgin Falls State Natural Area are just a few rife examples a stone's throw from the city center. But the crown jewel is Lookout Mountain, a miles-long wonderland that expands three states and a miscellany of landscapes, from deep caverns below the Earth and staggering waterfalls to endless trailheads and rocky cliffs. A good starting off point, and one of the most popular segments of Lookout Mountain, is the historic Bluff Trail. Between five and nine miles, depending on which routes you're looking to take, the looped trail provides consistently eye-popping views, whether it's of steep cliffs, Lookout Valley, sinkholes or climbers traversing Sunset Rock. From this vantage point, a trail carved into the mountainside in the 1930's, you'll look upon land where Confederate generals once watched Union troops in the valley, another apt reminder of Chattanooga's rich cultural significance.
From legendary train stations to world-class dining, urban farms and illustrious hikes through history, Chattanooga is an essential destination for travelers from all walks of life.