It's hard to pinpoint exactly what makes Costa Rica the happiest country in the world, and that's because there's just so many reasons for the denizens of this tiny country to celebrate. With some of the highest living standards in the region, Costa Rica can perhaps best be described as the Switzerland of Latin America for its peace and prosperity. Or is it better described as the Borneo of Central America, for its biodiversity and outstanding opportunities for eco-tourism? Or how about the Denmark of Central America, due to Costa Rica's environmentally-conscious economy? Or how about be ditch comparisons all together and admit that when it comes to beaches, Costa Rica is in a league of its own. This slender strip of isthmus has more beaches than borders, and puts postcards to shame with that smooth white sand and turquoise waters. So when it came to deciding on which country deserves our Experts' Choice Award for Best Beach Destination for 2019, we just couldn't pass up Costa Rica.
Costa what?
Good luck finding Costa Rica on a map. Sandwiched between Nicaragua and Panama, this humble country rarely makes international headlines. When it does, it's often for one of Costa Rica's numerous environmental achievements,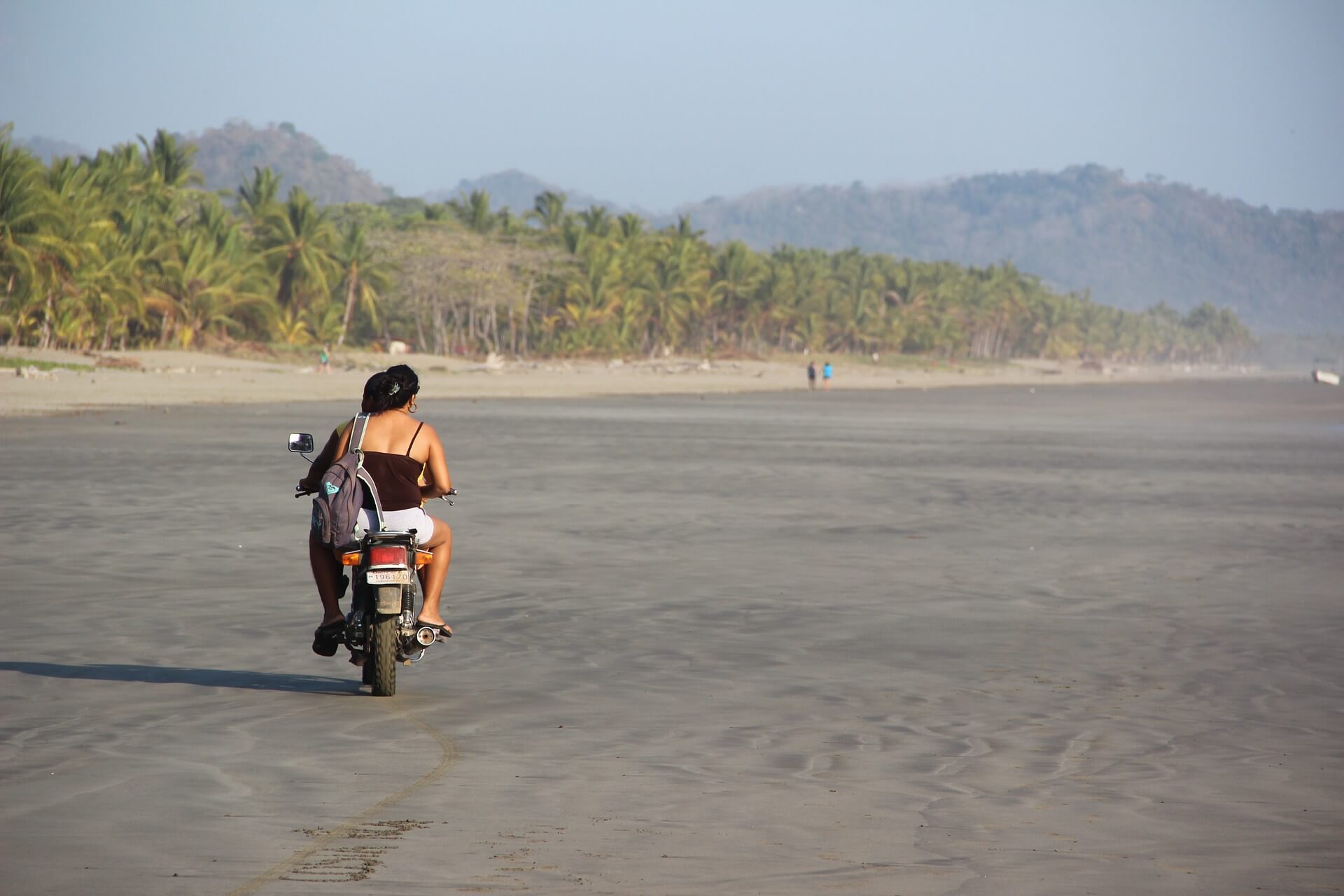 Such as its ambitious plan to become the world's first zero emissions nation. While many of its neighbors struggle with insecurity, corruption and violence, Costa Rica has spent the last few decades quietly building a paradise at the crossroads between North and South America. It's so peaceful that since 1949, the country has proudly boasted a constitution that bans the creation of a standing army. It's peaceful attitude was recognized in 1980, when the United Nations opted to base the U.N. University for Peace in Costa Rica. Nonetheless, Costa Rica isn't quite perfect, and in early 2019 an uncharacteristic spike in violent crime led the Canadian government to warn its citizens to exercise caution while visiting the Central American country. Since then, Costa Rican authorities have announced a crackdown on violent crime and illegal arms. Despite this, you'll find locals in Costa Rica are generally open, gracious people.
Of course, Costa Ricans (or Ticos, as locals refer to themselves), don't just love each other; they also care deeply for the environment. A deeply ingrained culture of conservationism has taken root in this country ever since the 1950s, when American Quakers flocked here to create their own de-industrialized utopia. By 1972, the Quakers had created their own bio-reserve with virtually no government or corporate backing.
Since then, Costa Rica's conservation movement has exploded, and today the country has around 160 protected areas, ranging from volcanic highlands perfect for hiking, dense jungle teeming with unique wildlife, and marine reserves that will take the breath away from even the most seasoned of scuba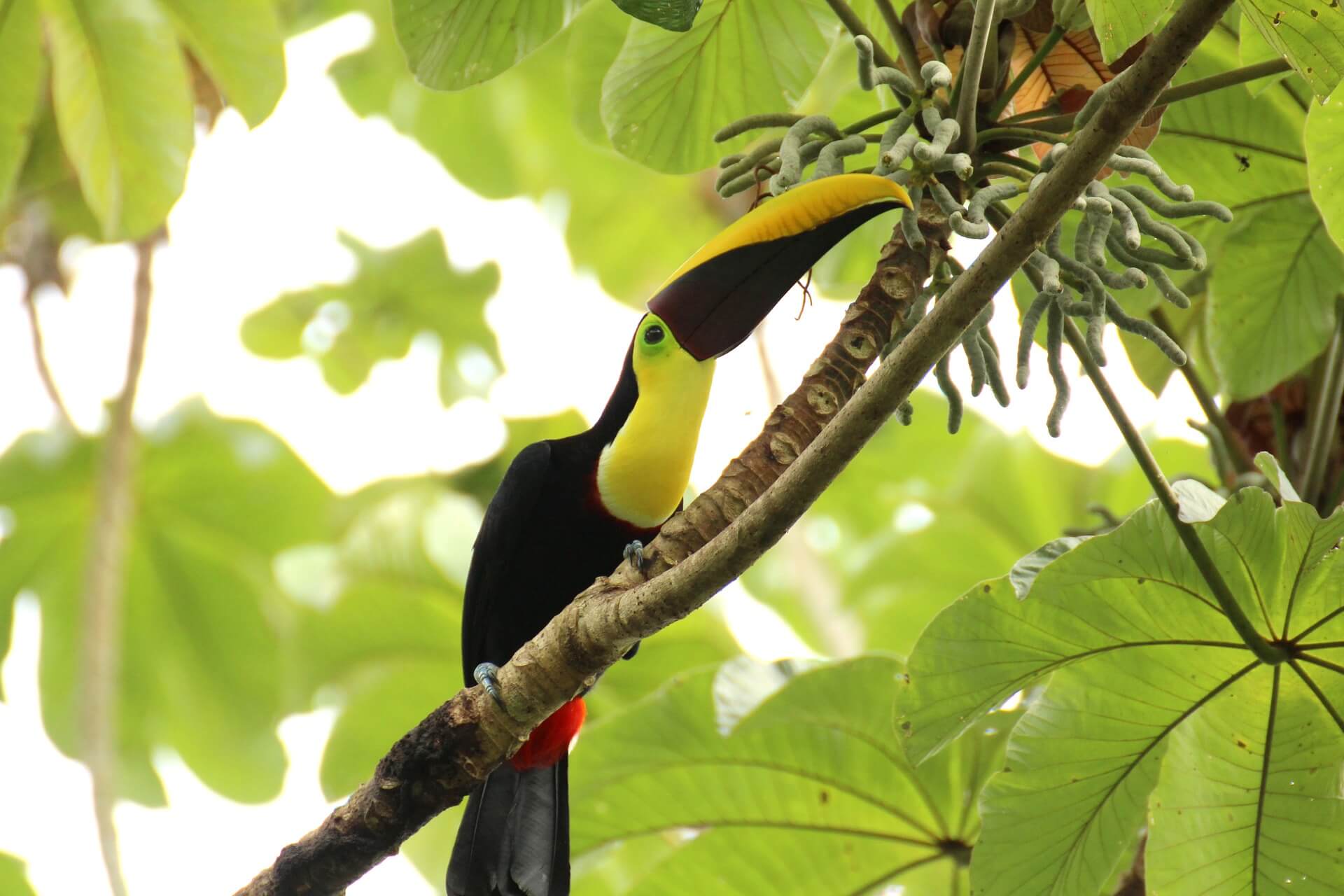 veterans. Whether land or sea, wherever you go in Costa Rica you can expect to be blown away by the unparalleled biodiversity. Costa Rica contains an estimated 5 percent of global biodiversity, despite comprising barely 0.03 percent of the world's surface. Arguably the most popular place to experience Costa Rica's natural environment is the Playa Manuel Antonio 93, with its diverse range of seaside ecosystems that feature colorful toucans, screeching macaws and adorable sloths. It also happens to be the most well-visited beach in the country.
Alternatively, head to the highlands for the Volcan Arenal National Park. The centerpiece of this reserve is the active Arenal volcano, which is surrounded by lush jungle and hot springs. Otherwise, birdwatchers should flock to the Refugio Nacional Mixto de Vida Silvestre Romelia 87, where you might be lucky enough to catch sight of the rare rare waterfowl. An even better reason to visit is to see the Olive Ridley sea turtle, which uses this reserve as one of just a few known nesting grounds. True adventurers, however, shouldn't miss the Parque Nacional Volcan Rincon de la Vieja 83. Dominated by the boisterous Rincon volcano, the park bubbles with hot springs, fumaroles and steaming mud pots.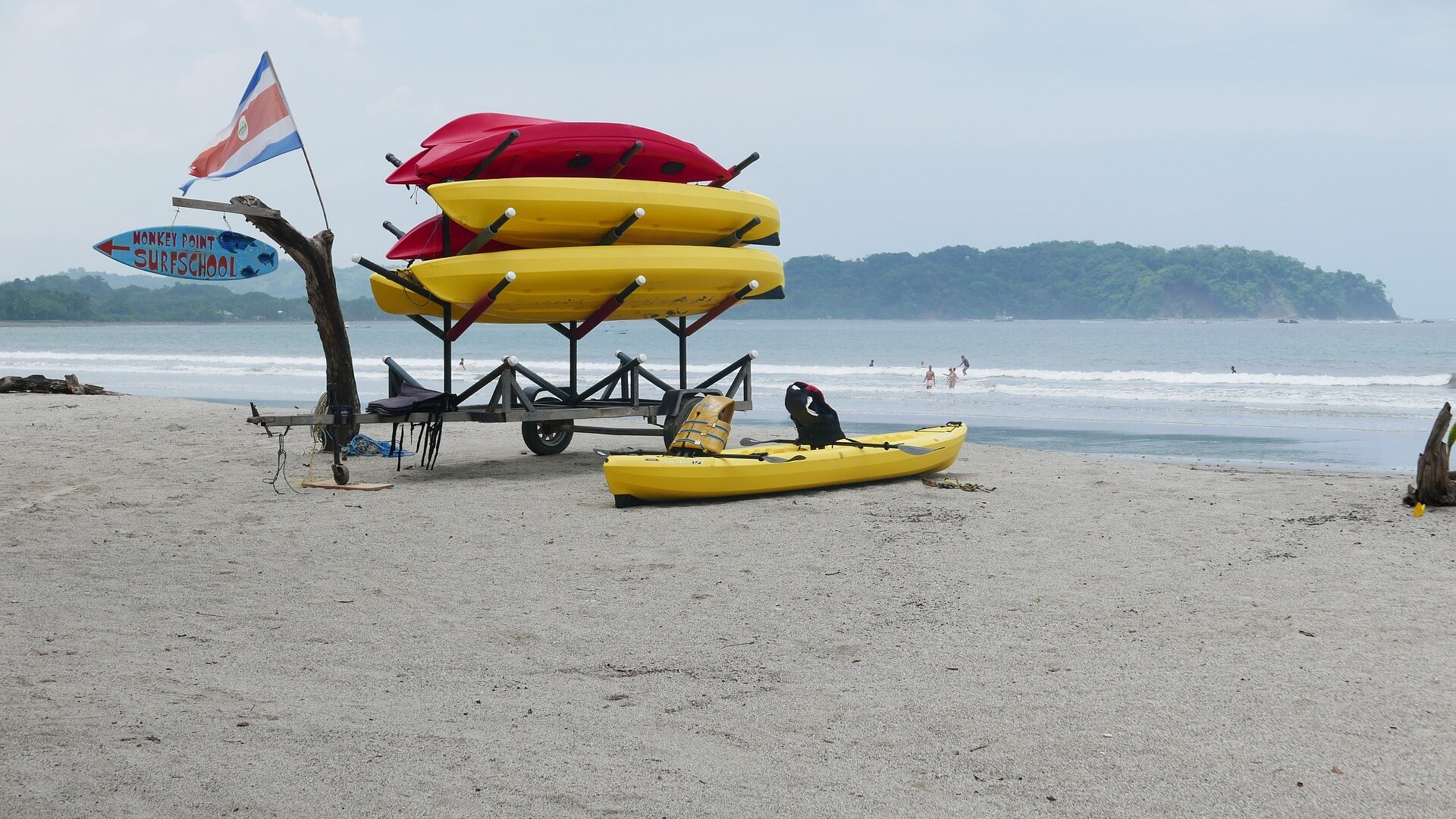 Beaches, beaches and more beaches
No visit to Costa Rica would be complete without a couple of lazy beach days. Along with the afore-mentioned Manuel Antonio National Park, the surf town of Tamarindo is as flavorsome as it sounds. Find yourself a cozy beach hideaway like the humble Tamarindo Inn 71, and hit the surf. Otherwise, for something really unique, pay a visit to Flamingo Beach, which gets its name from the unusual pinkish hue of the sand. Finally, consider ending your trip with a mind-blowing flyover tour of the Parque Nacional Marino Ballena 81. This beach is best known for its shoreline shaped like a whale's tail, and is best seen from the skies.
Wherever you go in Costa Rica, you'll find rest and relaxation on some of the world's best beaches, and exhilarating ecological experiences throughout the well-preserved jungles, highlands and shores of the gem of Central America.