Our Experts' Choice awards are are based on recommendations from leading travel media. Winners are determined by taking into account placement in published "best of 2018" lists, as well as the quantity and quality of reviews for hotels, restaurants and attractions. We're pleased to announce that the winner of this year's award for best budget destination is Barcelona.
Don't let the fear of a European price tag deter you from this year's best budget destination, Barcelona, because, as Marie Claire so accurately proclaims, "what makes the Catalan City 'special' doesn't cost a penny." Featured on Forbes' Best Budget Travel Destinations For 2018 and The New York Times' Bargain Destinations for 2018, Barcelona is home to a vibrant and unique culture while remaining "among the more affordable cities in Europe."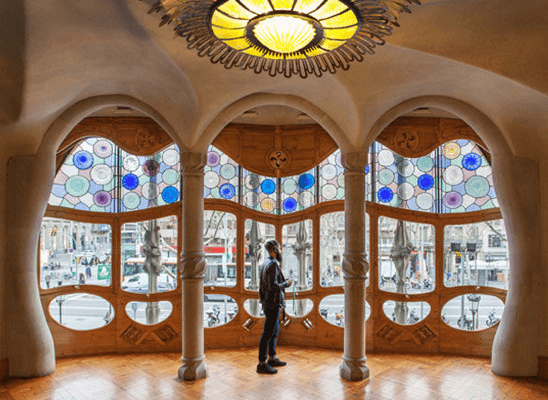 Iconic Gaudí architecture, free museum days, public beaches, and donation-based walking tours are just some of the easily accessible attractions our experts' highlight. Refinery29 notes that admission to "many of the site's most famous landmarks are under 10 Euros." Entry to Parc Guëll, which Budget Travel describes as "a sort of Gaudí Disneyland for the senses," is just 7 euros for adults, with discounted tickets for seniors and children. Casa Batllo 90 and Basilica of the Sagrada Familia 91, Gaudí's other architectural masterpieces in the city, are pricier, but booking tickets online ahead of time can lower the cost and ensure admission.
Street art and outdoor movie screenings are even more free-of-charge activities recommended by The Guardian as some of the Best Ways to Enjoy Barcelona on a Budget. "Even the Picasso Museum 93 has a free evening weekly, Thursdays from 6 to 9 pm, in addition to a free day every first Sunday of every month," cites EuroCheapo, guaranteeing that some of the most famous and impressive art in the world is viewable on a budget. For history and architecture buffs, a walking tour through the Gothic Quarter is an enjoyable and informative way to get to know the city.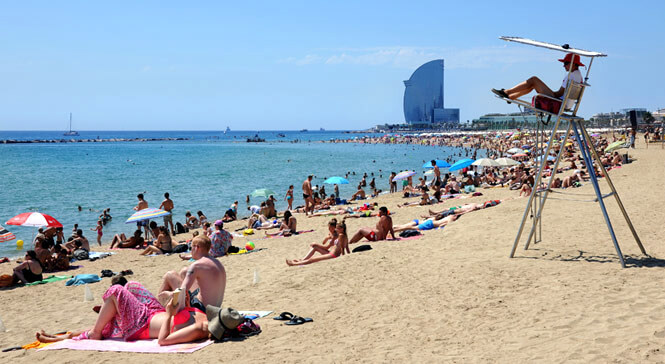 With art and culture around every corner, it's easy to overlook one of the star attractions in Barcelona, which just so happens to have no admissions price — the beach! Sparkling Mediterranean seas and on-site amenities like lounge chairs and umbrellas make La Barceloneta Beach one of US News & World Report's Best Things To Do in Barcelona and an excellent place to lay back and wiggle your toes in the sand in between museum visits and sightseeing.
Boqueria Market sits at #2 on US News & World Report's recommendations for the city. The outdoor market is full of energy, history, and delicious, affordable food and drink. Wind your way through narrow aisles brimming with spectacular Spanish specialties, picking up "jamón ibérico, manchego cheese and salted cod (bacalao)."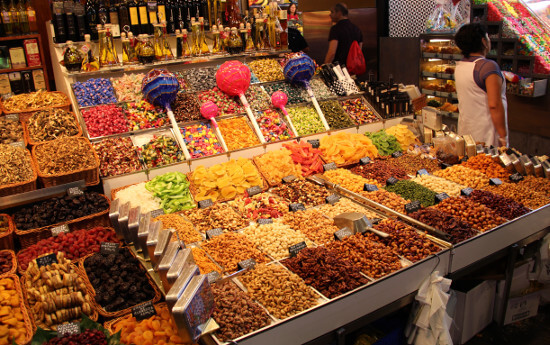 And don't miss the local wine, fresh juice, sweet, and tropical fruits. Consider creating a tasty homemade tapas dinner out of your purchases to enjoy with friends on the beach at sunset for the true Catalan experience.
Budget Travel praises Accor Hotels "a well-known hotel brand throughout Europe" offering "many budget-friendly options." Generator Barcelona 76 is an affordable alternative, a boutique hostel in the city center, as is Hostal Girona 73, appreciated by EuroCheapo for its "low rates" and "impeccable cleanliness." TripExpert recommends Equity Point Centric Hostel for its great Eixample location, its sunny rooftop, and, above all, its very reasonable prices.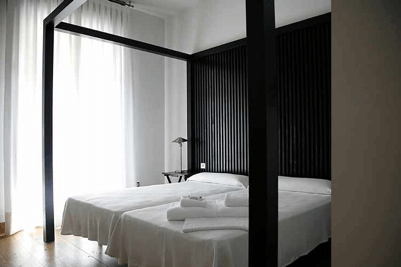 With "flight prices down 20% for the first half of 2018," Forbes' confirms that Barcelona is a serious bargain hotspot this year. Some of the most exciting attractions in the Spanish city are surprisingly affordable, if not entirely free-of-charge, making it a destination full of culture, art, and food that visitors can truly make the most of, even on a budget.