French Polynesia is comprised of 118 volcanic and coral laden islands and 5 archipelagos, but a few of the most popular hotspots include Bora Bora, Mo'orea, and Tahiti. It's a destination favored by the jet-set and A-listers, to include the Obamas, Tom Hanks, Bruce Springsteen, and Oprah. Based on our best-of lists from esteemed and credible travel media and our own algorithms that identify the world's top hotels, restaurants, and attractions, we've named French Polynesia the Best of Oceania for 2019 in our Experts' Choice Awards.
The five island groups that make up French Polynesia include: the Society (the Windward Islands and Leeward Islands combined) Tuamotu, Gambier, Austral, and the Marquesas Islands. Only 67 of the 118 islands are inhabited, with the most populated being Tahiti. While the main languages spoken are French and Reo Maohi (Tahitian),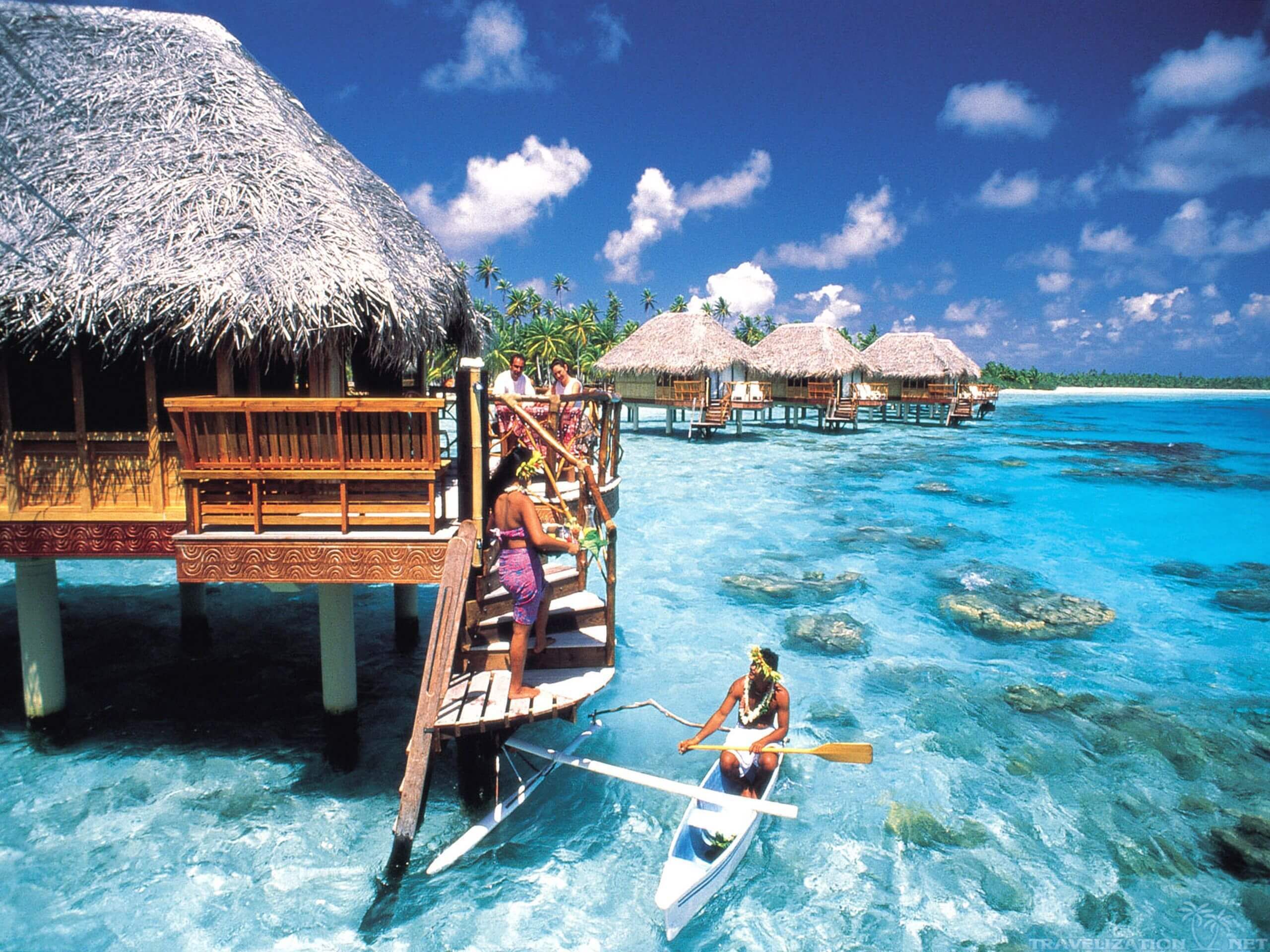 you won't have a problem speaking English as the the islands due to its popularity as a vacation destination for travelers from all over the world.
Not matter where you decide to hang up your hat, the environment lends itself to indulgent relaxation, whether that means laying on the beach with a good read (and libation) or getting pampered at a spa that incorporates indigenous ingredients into its treatment menu. However, that doesn't mean there aren't plenty of activities to keep you busy, too. If you're into snorkeling and scuba diving, then you can't miss the Garuae Pass. Perfectly positioned north of Fakarava—a UNESCO biosphere—this watery abyss is known for being one of the best diving sites in the world. Fun fact: The pass was first crossed by R.L. Stevenson (writer and author of "Treasure Island," amongst other works) in 1888. There's also kitesurfing, golf, biking, kayaking, horseback riding, jet-skiing, and paddle-boarding to help you burn off all of that delicious island cuisine.
Speaking of food, eating out in French Polynesia is a natural version of fusion that incorporates French, Chinese, and Polynesian flavors. Think traditional Tahitian fare (Ma0a Tahiti) such as fat-heavy pork or fish (raw or cooked) plus veggies and a healthy dose of coconut milk. Like Hawaii, cooking a pig in a pit with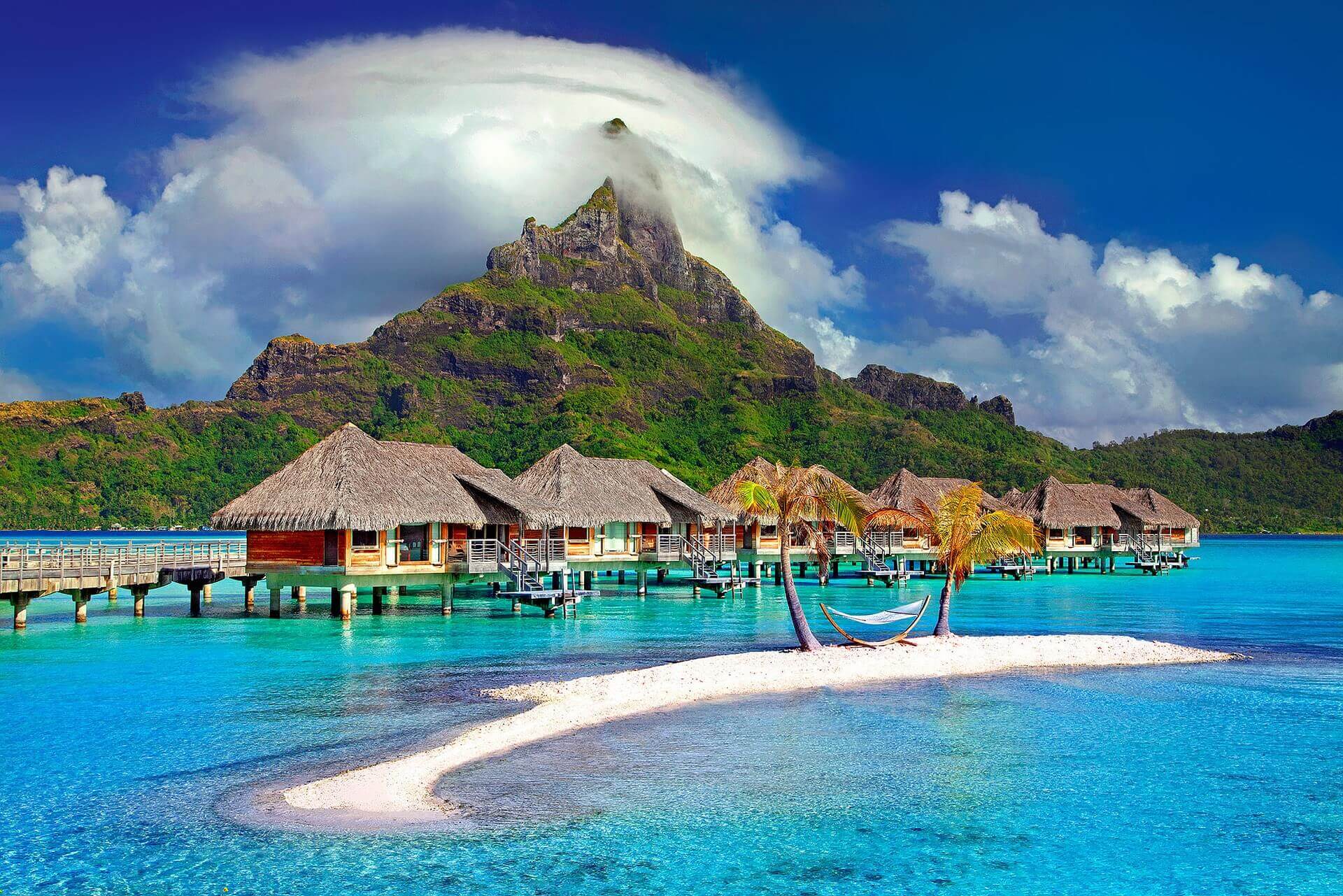 banana leaves is also a popular tradition. Do yourself a favor and skip the tourist trap restaurants selling eats such as burgers, pizza, and pasta—you can almost always find something acceptable for kids at a more traditional restaurant if you communicate with the staff. Don't miss out on tropical fruits such as lychee, grapefruits, pineapples, and bananas, a much-needed detox if you've been imbibing. Consider a freshly pressed fruit juice or coconut water (pape harri) for ultimate refreshment and replenishment.
To be fair, the majority of the accomodations in French Polynesia are are on the high-end side, to include expert picks in Bora Bora such as the Four Seasons Resort Bora Bora 85 (90) and the The St. Regis Bora Bora Resort 83 (88). There's also famed resort, The Brando, on the small island of Tetiaroa. As the name suggests, this private escape is the brainchild of Marlon Brando and Richard Bailey— a long-time resident of Tahiti—who shared the same goals regarding to the preservation of the environment and scientific research, all while giving curious guests the opportunity to immerse themselves in this unspoilt world. Regardless of all the glitz and glamour, you can find a good selection of proper guesthouses for a more rustic yet charming experience that won't deprive you of your entire vacation budget.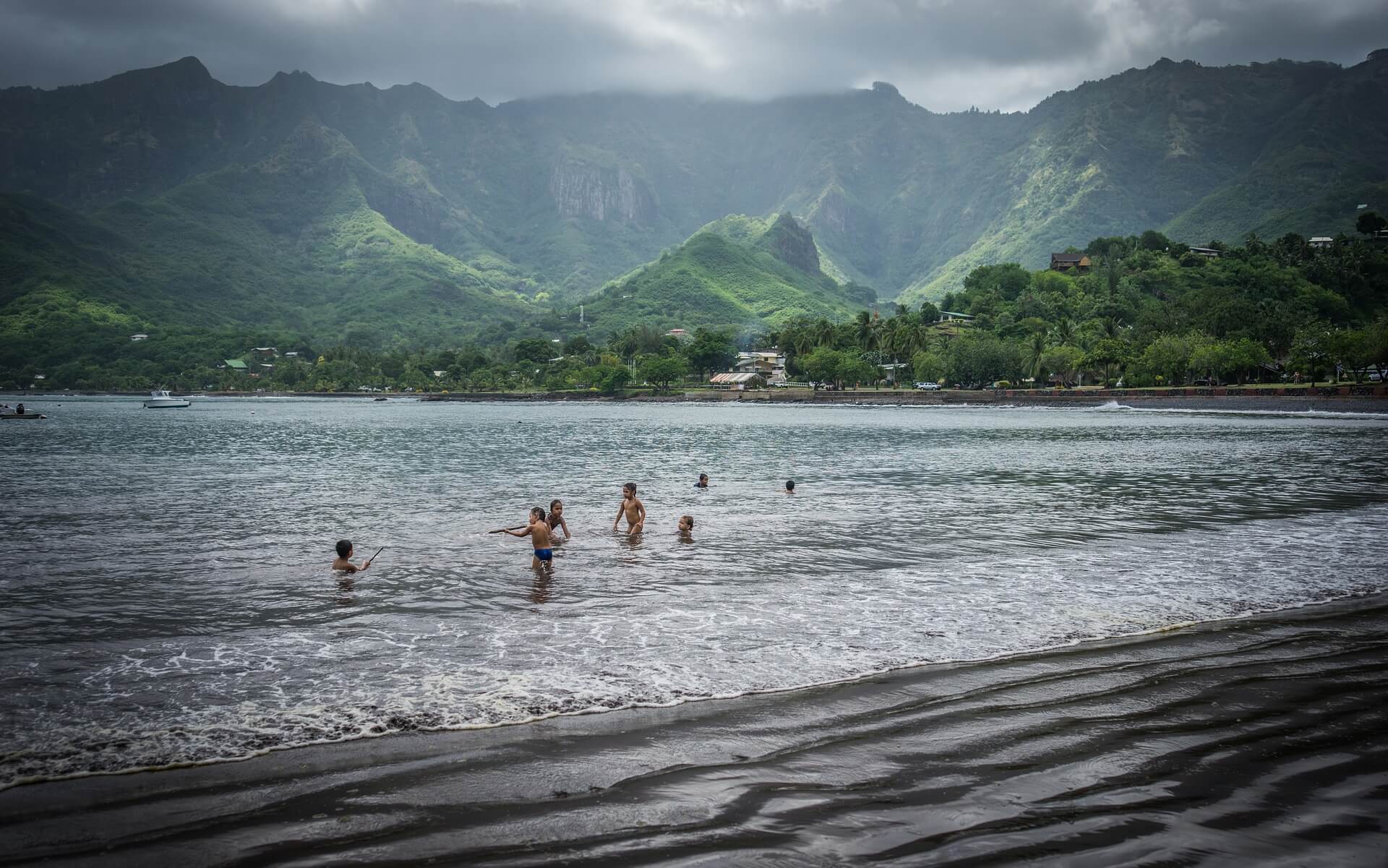 French Polynesia is an expansive area that should be equally researched in advance as it is explored in person. When it comes to where you choose to stay, you truly can't go wrong—just be sure to consider your interests, whether that means adventure-seeker, foodie, beach bum, or history buff.