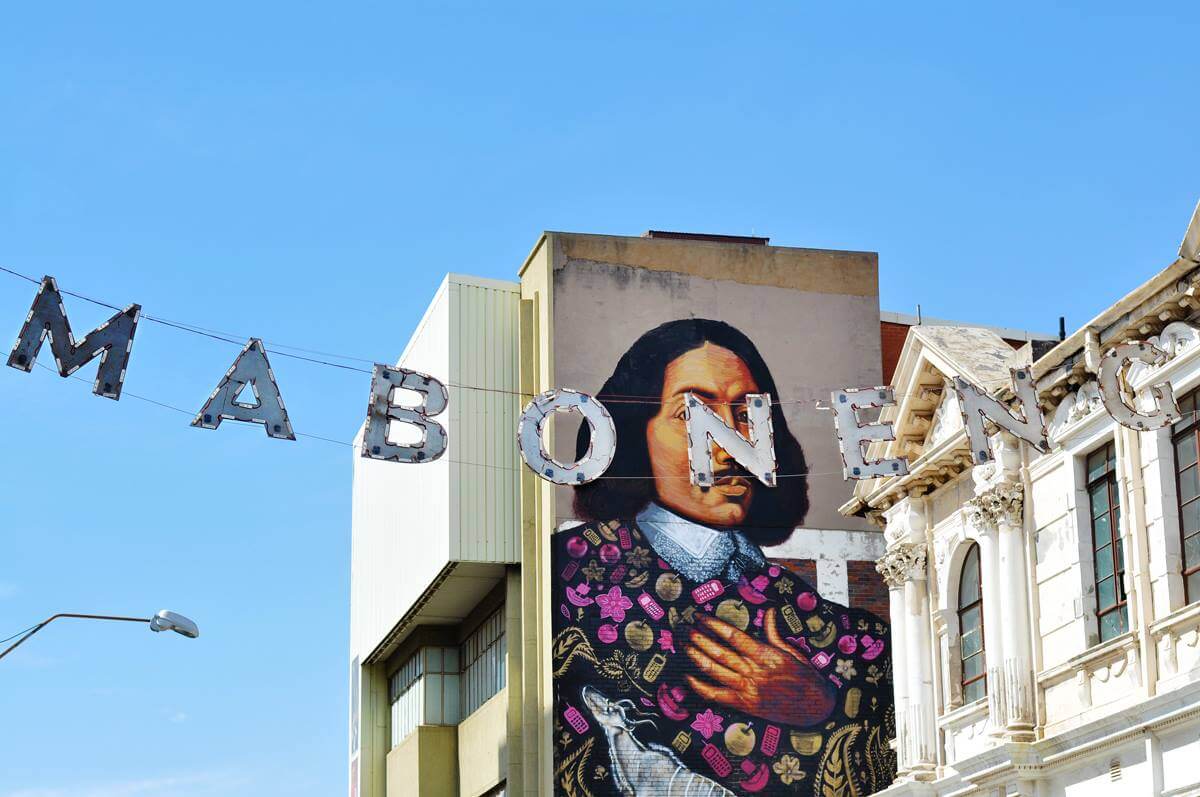 That's what "Maboneng" means in Sesotho and it is a name truly befitting this hip, artsy enclave on the eastern edge of Johannesburg's CBD. The inner city has come a long way in the past number of years, transforming from a gritty place that would fuel stories of the crime-ridden city, to having pockets of neighborhoods thriving as they undergo a rapid regeneration period.
Maboneng is one of those areas.
The Maboneng Precinct is the brainchild of Propertuity, a property development group that has made a name for itself through investing in the urban renewal of African cities. It all started back in 2008 when the group took five old warehouses and turned them into a hub for creatives to gather, ideate, work, play, and share. This space was named Arts on Main and today, it's a mix of galleries, retail shops, offices, and creative spaces, and remains the beating heart of Maboneng as the neighborhood continues to grow and evolve.
Despite it being a relatively small area, it'll take more than one visit to really get a feel for Maboneng and discover all of its secrets. There's plenty to explore but the following arts and culture spots are great places to start!
Sundays at Market on Main
While Maboneng hums with creative energy any given day of the week, if you come visit on a Sunday, you'll notice a remarkable difference. Once a week, Arts on Main plays host to Market on Main—a weekly market that showcases regional food and local design—taking the energy of the neighborhood to another level as it buzzes with tourists and locals alike.
Wander around the food stalls on the ground floor and let your nose (and your stomach) lead you from one table to the next. Maybe try the bunny chow (a hollowed out loaf of bread filled with curry that hails from Durban) or go straight for the sweet stuff and head over to the beignet stall where the guys here comically call out to the crowd with choruses of "Oooh, tasty!" as they turn out batch after batch of freshly fried, sugary goodness.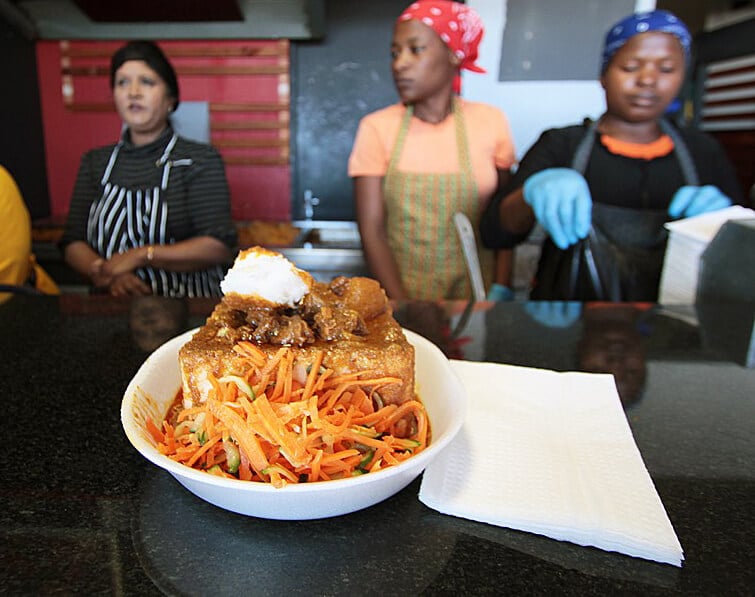 Go upstairs for a bit of eclectic retail therapy where you'll find racks of vintage clothing, tables of bags and shoes in colorful African prints (check out the popular Maria McCloy Accessories), and unique jewelry. To get your fill of art, there are plenty of places to explore—you just need to walk around and be curious. Duck into Inappropriate Gallery, a tiny space packed with paintings that is hidden above a second-hand and vintage home decor shop; David Krut Print Workshop, which is attached to a gallery space that exhibits some of their new projects; and Art Afrique, located on the outside of the Arts on Main building, just next to the entrance to the food hall.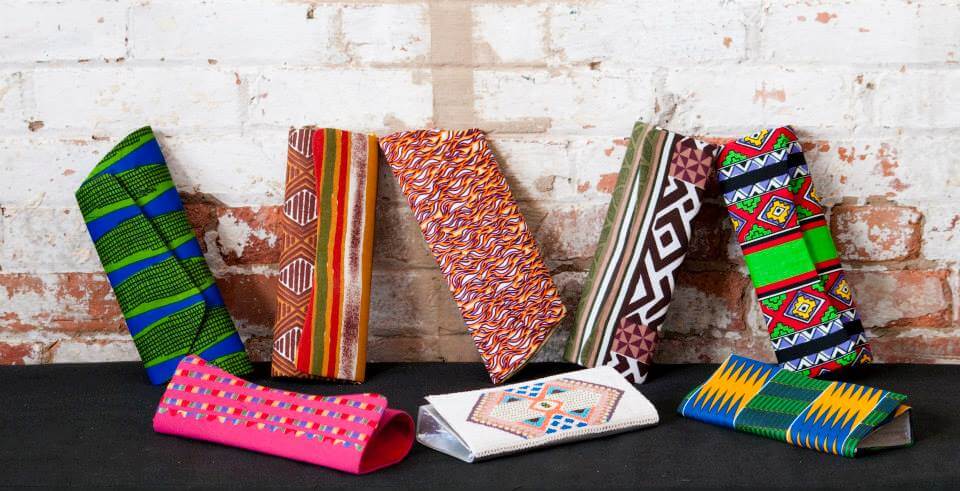 Maboneng also has its own deliciously eclectic soundtrack on Sundays. The voices of people laughing and calling out to one another mix together with a jazz quartet that serenades passersby. Out on Fox Street (one of the main strips), the high-energy drumming of a local performance group pulsates through the air as people leisurely stroll along, soaking up vibe.

When you've grown tired of the multi-million dollar budget blockbusters, The Bioscope will cure your Hollywood hangover. Located further down Fox Street, it is Joburg's only truly independent cinema and has just 62 seats and a single screen. They show an incredibly diverse selection of films with a program that includes local and international cinema, provocative art house classics, intriguing documentaries, and shorts and animations.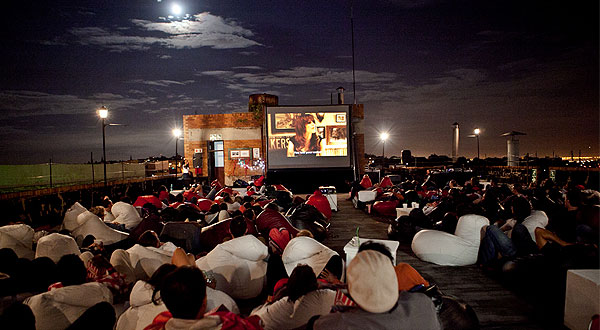 On top of that, The Bioscope also features talks and live performances and they host signature events like Noodlebox Cinema, where you can enjoy Kung Fu films while chowing down on noodles provided by The Blackanese, an Asian fusion restaurant also right in Maboneng.
In the same space as The Bioscope, you can get your theater and performing arts fix at POPArt, which stands for People of Performing Art. Another independent company, this performance space is a hub for artists to come together and showcase their pieces. You'll find raucous sketch comedy one night and thought-provoking storytelling the next. In between, they also host workshops for everything from improv for beginners to the basics of production.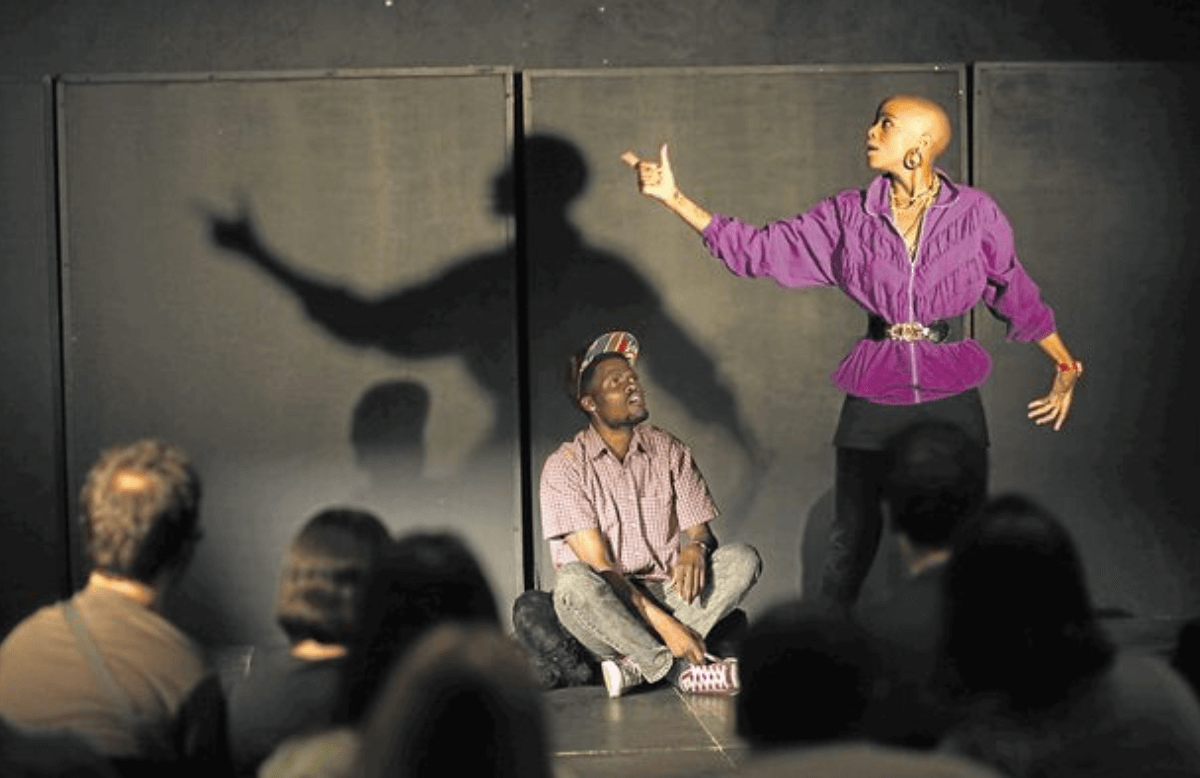 SoMa is an event space that has a rotation of exhibitions featuring local artists, as well as performance arts pieces and special events. Even though it's located along a street with relatively heavy foot traffic, the gallery is never crowded and offers a welcome respite from the weekend crowds. Even better? There's a bar so you can grab a cocktail.
(Fun fact: If you're wondering where you've heard the name "soma" before, this space was named after the hallucinogenic drug from Aldous Huxley's Brave New World.)

Hazard is a contemporary art gallery found within the walls of the gorgeously refurbished Cosmopolitan Hotel, a heritage building that dates back to 1899 and likely has many a story to tell.
Making the most of the old hotel's layout with its narrow hallways, old wooden floors, and rooms of varying sizes, Hazard Gallery feels intimate and like you're constantly making a new discovery. Pop in and out of the rooms as you take in a mix of emerging Pan-African artists alongside internationally established names.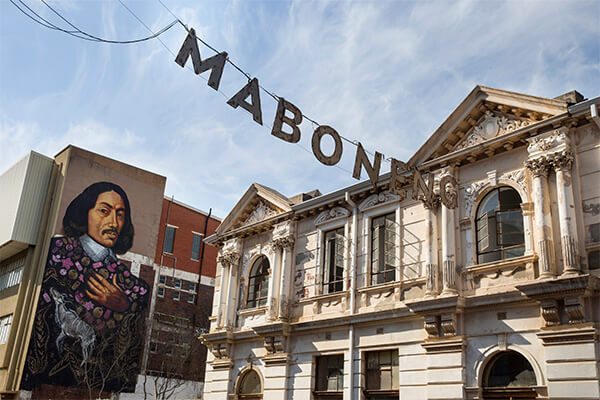 Long abandoned, this turn of the century building sat on a prominent street corner for years, windows boarded up and paint peeling away. Luckily, the founders of Hazard Gallery recognized the beauty and potential of this piece of history and carefully restored it into this repurposed space with a well-curated retail shop, artist studios, and other goodies.
Hidden behind The Cosmopolitan is a courtyard with rambling greenery and pebble paths, transporting you away from the concrete jungle that lies just outside the gates. Here you'll also discover the fine dining restaurant Cube Tasting Kitchen (its sister bar can be found at the front of the building), the charmingly minimalistic Firebird Coffee where coffee is an art form, and the magnificent Yswara Tea Room, which is worth a visit for the interior design alone.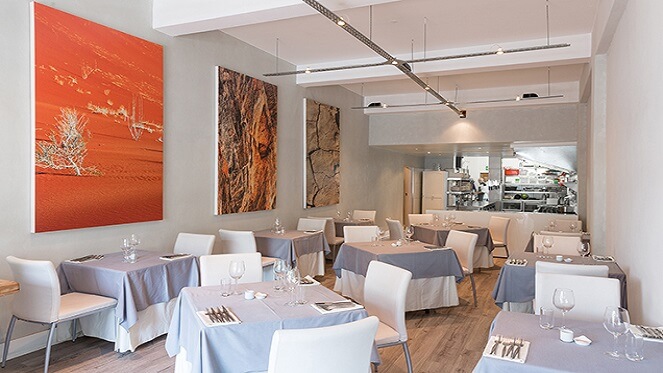 AGOG Gallery, a fine and modern contemporary art gallery, is a unique space just a short walk away from the main hustle and bustle of central Maboneng. Focusing on young emerging artists, the gallery doesn't just display the finished pieces — they also provide a platform for the artists to provide insight into their works so you can learn about their backgrounds, as well.
The AGOG building also houses The Nine Barrels (a wine and tapas bar) and The Q Club (for whiskey lovers) so you can come for the art and stay for a drink!
Art Installations and graffiti
And finally, instead of planning out your visit to Maboneng, try walking around and seeing what you discover. There are sculptures and installations all over the precinct — on street corners, down alleyways, and perched on rooftops. Keep your eyes open for some spectacular graffiti art, as well as large scale murals that decorate the towering buildings. Maboneng is a neighborhood that needs to be explored from all angles because what you won't see from one side, will be the most delightful surprise from another.