Although only Wisconsin's second largest city, Madison is the capital of the great dairy state. The heart of the city is nestled between two lakes, so it's no surprise that a majority of Madison's top hotels sit on the waterside.
When you stay in prime locations near Capitol Square and the University of Wisconsin – Madison campus, as suggested by travel experts, you'll find the city surprisingly walkable. Read on to learn the best places to bunk for a truly great trip to Madison.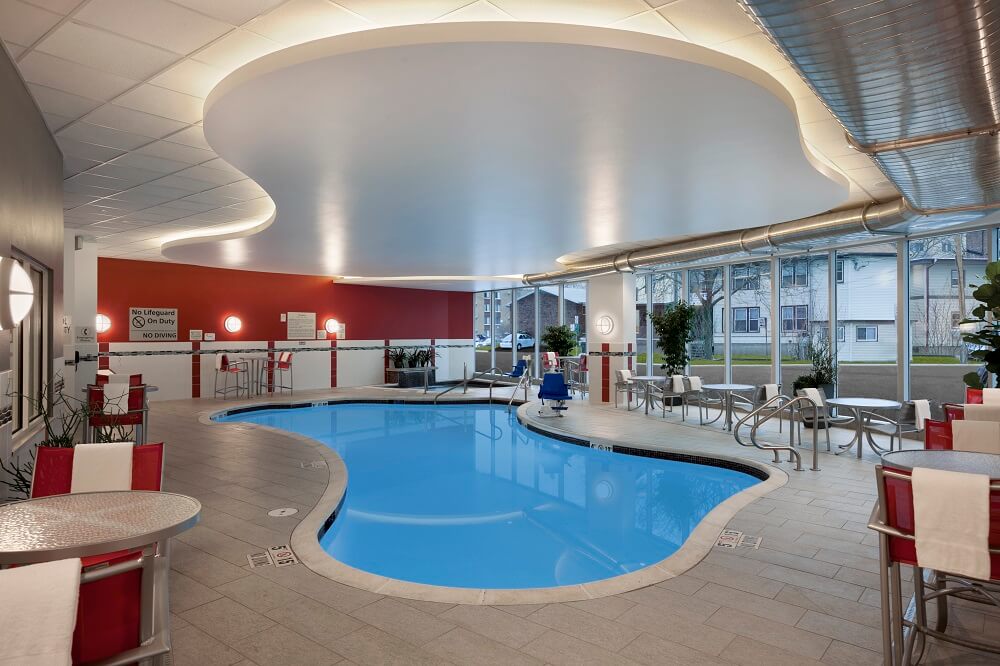 You'll find the Hampton Inn & Suites Madison Downtown 73 on the eastern edge of the university campus, just a few blocks from the pedestrianized State Street, which leads directly to the Capitol Square.
While travelers will be happy enough to explore the city during inviting summer months, the hotel has facilities to keep travelers sated during the bitingly cold winter days too. The hotel is home to an indoor heated pool with whirlpool, and a spacious fitness center stocked with cardio machines and weight training equipment. Guests are also provided a free hot breakfast or "On the Run" breakfast bags.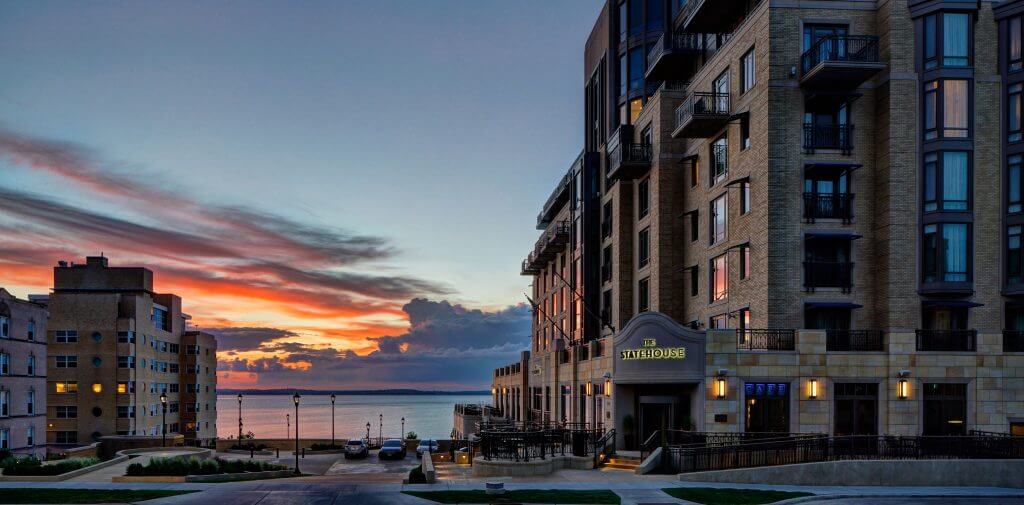 Lauded as a "Lakefront Deco landmark" by Jetsetter, The Edgewater 77 celebrates its Wisconsin heritage. At the lobby entrance, a 90-foot media wall celebrates Wisconsin icons and past famous hotel guests. You can mingle with Madison locals during your stay, since the hotel hosts community events, including live music concerts in summer and open ice skating in winter in their plaza.
If you happen to be there for a Friday Fish Fry, take part in the Wisconsin tradition. Since The Edgewater is the only hotel with a AAA Four Diamond Rating in Madison or Dane County, dinner should not disappoint.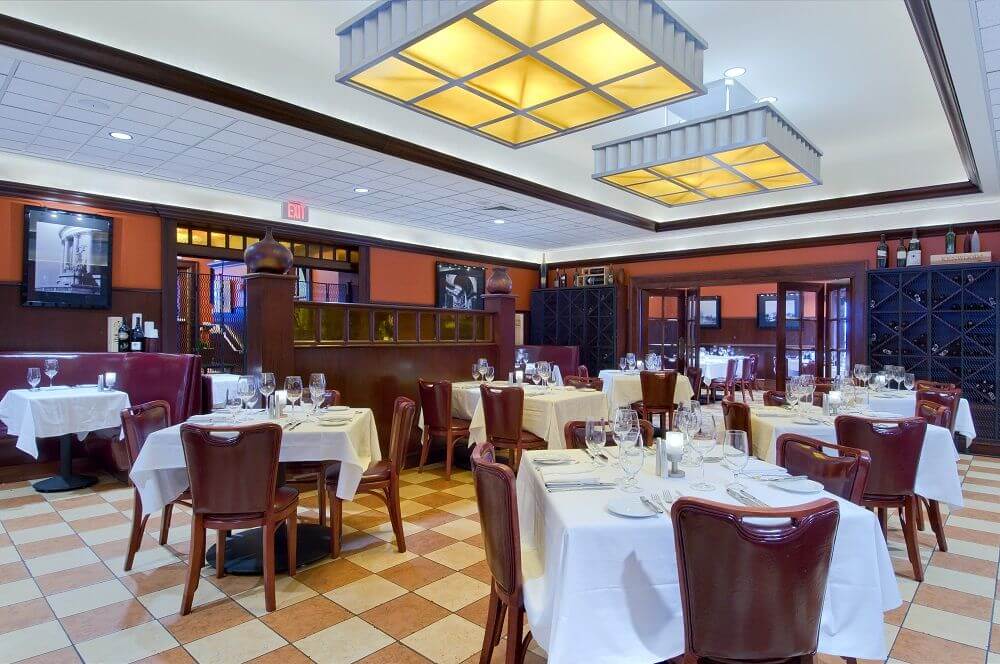 If you want to check in to a hotel with great lake views and a convenient Capitol Square location, Hilton Madison Monona Terrace 77 is your best bet. If your room does not have water views, the hotel is connected to the Monona Terrace Convention and Community Centre, which has its own rooftop terrace overlooking Lake Monona.
This Hilton is home to a steak restaurant, but there's no shortage of restaurants on your doorstep, including The Great Dane Pub and Brewing Company. A special perk of staying here is the free shuttle service to the airport, the Capitol and the UW-Madison campus.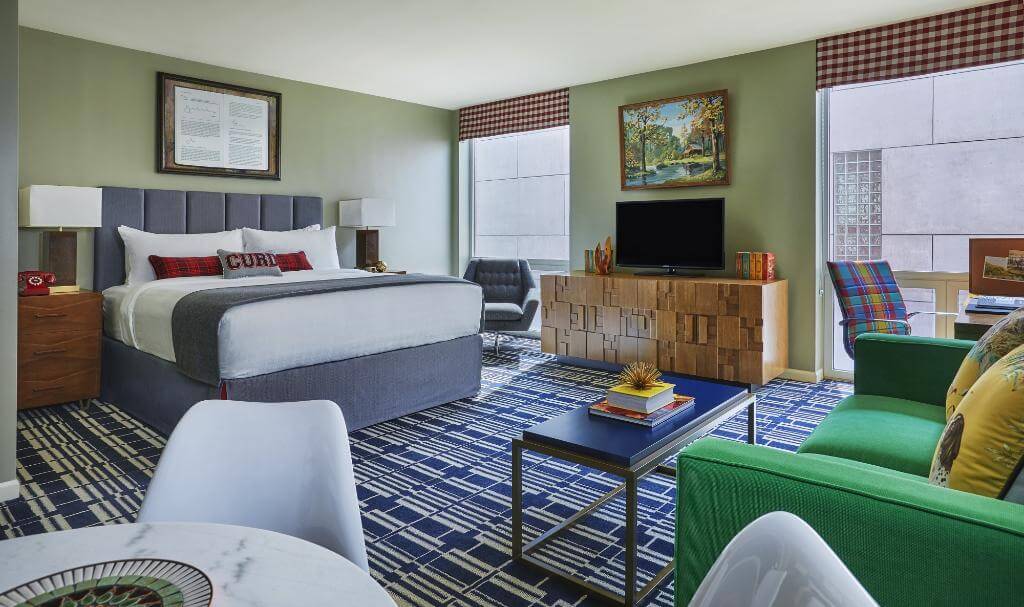 The boutique Graduate Madison 81 hotel, formerly known as Dahlmann Campus Inn, offers visitors a glimpse into the UW-Madison college lifestyle – but, thankfully, a refined version. Lonely Planet highlights the "hip academic vibe with its mod-meets-plaid decor and book-themed artwork."
Just off Lake Mendota and a few footsteps from the iconic Memorial Union, Graduate Madison sits on Langdon Street, along with nearly all of the university's fraternity and sorority houses. Notably, Friday and Saturday nights might be particularly noisy, but bring your earplugs – or hop on over to nearby State Street and join in the youthful revelry.