The EU's smallest member state is on just about everybody's must-visit list for 2018. The Maltese capital, Valletta is also the European Capital of Culture this year. Based on a combination of factors, including travel media best-of-2018 lists and our own algorithms that identify the world's top hotels, restaurants, and attractions, we've named Malta the Best Overall Destination in our inaugural Experts' Choice destination awards.
The Maltese archipelago consists of three main islands. On Malta, which gives its name to the country, you'll find picturesque Valletta, a UNESCO World Heritage site. Scenic, hilly Gozo is known for its megalithic Ġgantija Temples. Sandwiched between the two is mostly uninhabited Comino, home to the celebrated Blue Lagoon.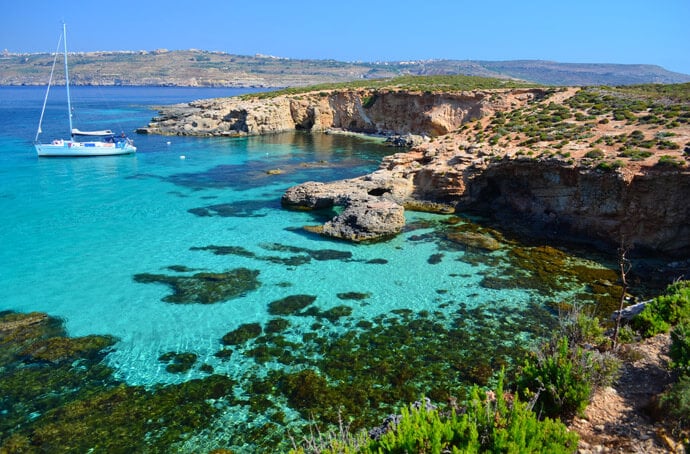 The country is home to fewer than half a million people, making it the smallest European Union country by population. The Maltese have a rich heritage that, in one way or another, embraces just about every Mediterranean people who have taken to the sea. The Maltese language reflects this — it descends from Arabic, but has only ever been written in a Latin script, with Romance languages like Sicilian and Italian having heavily influenced it over the years.
History buffs will be excited by the many well-preserved ruins that date back several thousand years, some of the oldest of their kind still standing anywhere in the world. UNESCO has recognizing their importance by naming them World Heritage sites. The Megalithic Temples of Malta site comprises the Ggantija Megalithic Temples 96 on Gozo as well as the Hagar Qim Temples 86, the Tarxien Temples 84, and the Mnajdra, all on Malta.
TripExpert's top-rated attraction in Malta is the Hal Saflieni Hypogeum 88, a vast underground complex dating back to the middle of the 3rd millennium BCE. It is a UNESCO World Heritage site in its own right. Like the other structures, it is thought to have had some religious significance, perhaps first serving as a sanctuary before becoming a necropolis.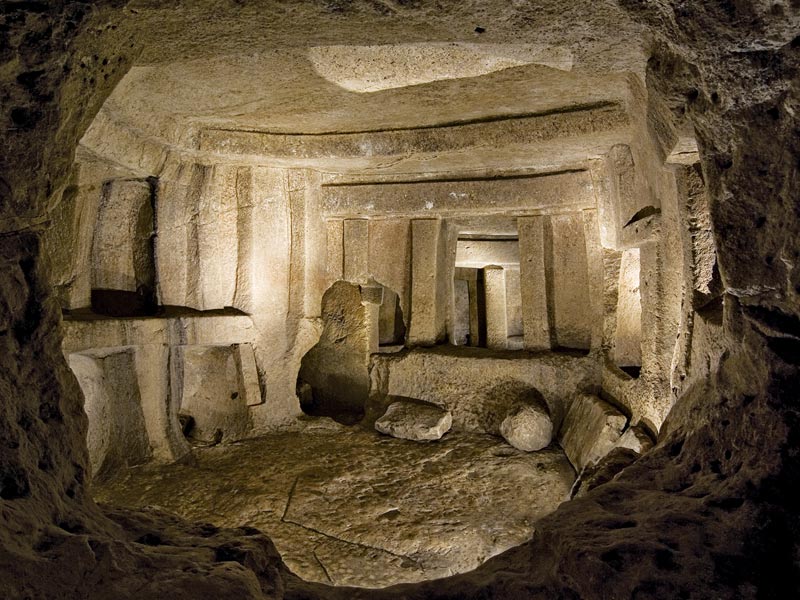 To provide context for Malta's well-preserved ancient past, consider visiting the National Museum of Archaeology 82 in Valletta where you'll see millennia-old artifacts, many of them from the UNESCO sites above.
Malta's third World Heritage site is of newer vintage: construction on the city of Valletta was begun in the 16th century, following the siege of Malta. The city's grid layout and fortifications were designed by military engineers, commissioned by the Knights of Saint John. UNESCO calls the city, "an ideal creation of the late Renaissance" notable for its "compact ensemble of 320 monuments that encapsulate every aspect of the civil, religious, artistic and military functions of its illustrious founders."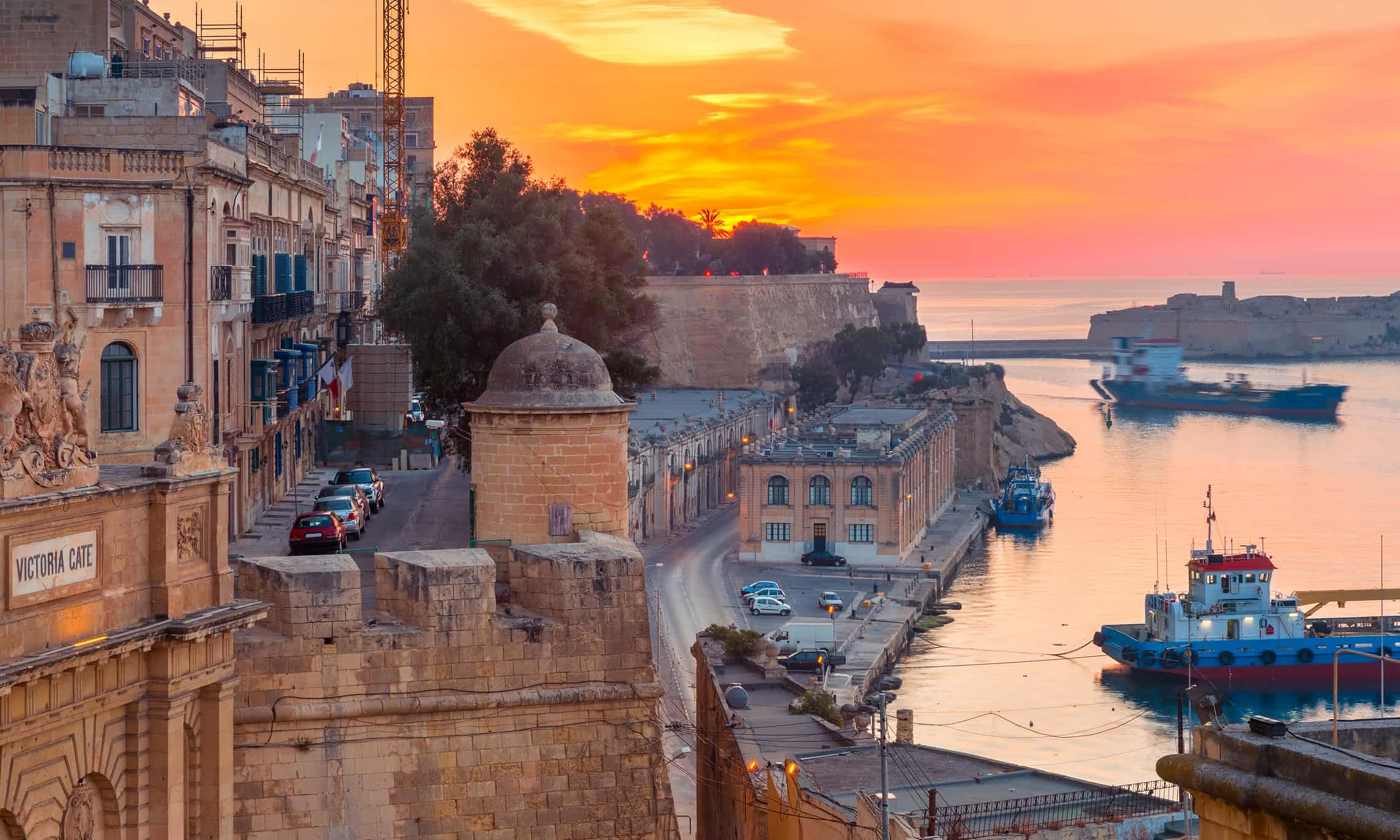 For culture vultures, Valletta's present is a rich as its past. As part of its year as a European Capital of Culture, the city will welcome 1,000s of artists and host numerous exhibitions, installations, and performances. There is no shortage of excitement for Muża. The name of the new national fine arts museum is an inventive contraction of Mużew Nazzjonali tal-Arti that puns on the Maltese word for 'muse' or 'inspiration.' Housed in the Auberge d'Italie, a 16th-century structure that is a work of art in its own right, Muża will contain the collection of the former national gallery as well as a host of new acquisitions.
In creating Valletta's City Gate and the new Maltese parliament building, world-renowned Italian architect Renzo Piano demonstrated that the country's contemporary architecture is culturally significant too. Created with limestone from Gozo, Piano's creation features prominently in this year's Capital of Culture celebrations.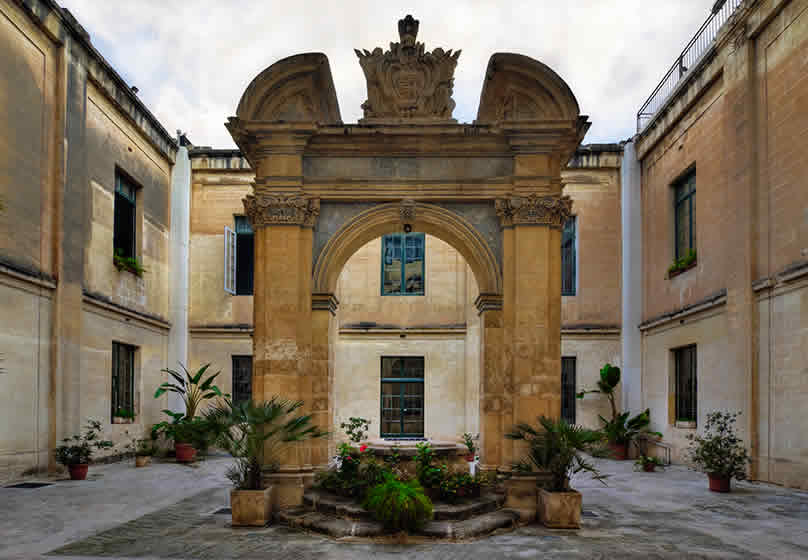 The Guardian highlights upcoming musical festivals too — the Earth Garden festival, starting at the end of May, Malta Calls, and Kentaro!! — another sign of a fresh energy in the islands, one thats flows through Strait Street, an up-and-coming nightlife hub, and which is also enlivening the area with a host of newly-opened and about-to-open boutique hotels.
The experts' favorite boutique hotel in the country is the The Xara Palace Relais & Chateaux 89 in Mdina, the former capital. The Baroque palazzo's 17 luxury rooms and suites are each individually designed and offer stunning views.
In its 2018 Go List, Fodor's recommends both Casa Ellul 86, "a small boutique hotel in Valletta" that "offers luxury in a Victorian palazzo," and the "tasteful Hotel Juliani 84, with balconies overlooking the sea" in Saint Julian's, an area known for its beaches and nightlife.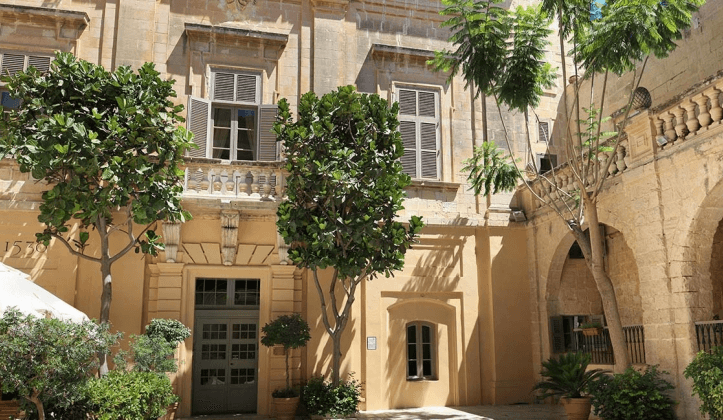 On a larger scale and also in St. Julian's, the Hilton Malta 84 is the island's "first coastal luxury mega-property," excelling "in its role as a premier destination on this busy tourist strip." This handful is far from all of the Experts' Choice award-winning properties — Malta is chock full of them, so be sure to visit our hotels page.
We've gotten this far and haven't even shared everyone's favorite fact about Valletta (which extends, more or less, to the whole island) — it's the sunniest city in Europe. So even if you're not in utter awe of the rich ancient and Renaissance history or the art and architecture, you can't possible pass up Malta if you're a sun-worshipper.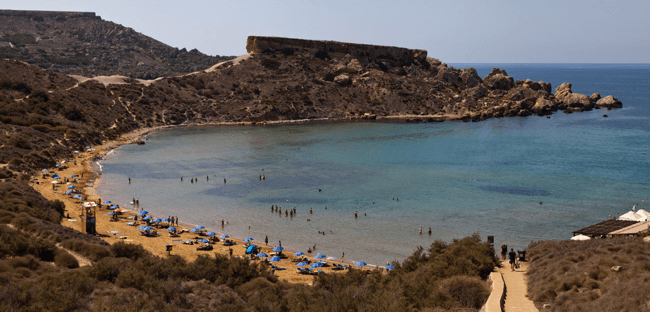 There are many ways to put the sun to good use, whether you want to take in the endless views of Malta's natural beauty that it illuminates or soak it up by the sea. Some of the best views near the capital are to be had at the Upper Barrakka Gardens 86 overlooking the Grand Harbour. For those rays, Fodor's and the Michelin Guide agree that the beach on Ghajn Tuffieha Bay 80 is a must — come to swim, sunbathe, and surf. Little Comino's Blue Lagoon is movie set-gorgeous (it's been the backdrop for several films) and is worth a day or afternoon trip from Malta or Gozo. When you'd have enough of sun and sand, leave the beach behind and hop on a boat to take in the phosphorescent beauty of the Blue Grotto (Il-Hnejja) 82, a network of sea caverns.
Everyone is talking about this year's Experts' Choice winner for Best Overall Destination. Malta's a must-visit for 2018. With increased tourism and cruise ship-traffic, you'll want to be a part of the vanguard to avoid the crowds in what'll definitely be even more of a holiday hub down the road. When this one-of-a-kind Mediterranean nation seduces you with its history, the art and architecture, and sunshine, use TripExpert to plan your 2018 trip.