Imagine driving through a wild and spacious landscape that could easily stand in for Middle Earth, a land where roadside waterfalls tumble from towering mountains and spill into the glassy sea. Imagine a land where shaggy sheep and wild horses roam free, where steam rises from the earth, and where a spongy carpet of previously unknown shades of green cover vast and eerie lava fields. Imagine an island of friendly people, where Vikings are still remembered, and where the midnight sun never sets. This is Iceland in the summer, and it's the perfect place for an unforgettable, once-in-a-lifetime road trip.
The easiest place to rent a car in Iceland is at Keflavik International Airport outside of Reykjavik, Iceland's largest city. As it is with everything else on the island, renting a car is very expensive, but the freedom of having your own wheels is worth the high price. Expect to pay $500 to $700 per week for a small car. Unless you're planning to go off-road or need extra space for camping gear, a compact car is the best option. The main roads in Iceland are generally in excellent shape, and since fuel is expensive (the equivalent of about US$7.50 per gallon), a small car with good gas mileage will save you some money. It's a good idea to reserve a car in advance and to purchase extra insurance. The folks at the airport car rental counters, like most Icelanders, speak perfect English and are very helpful. While there are gas stations all over the island, most of them require a card with a pin number to pay at the pump.
The Reykjanes Peninsula and Reykjavik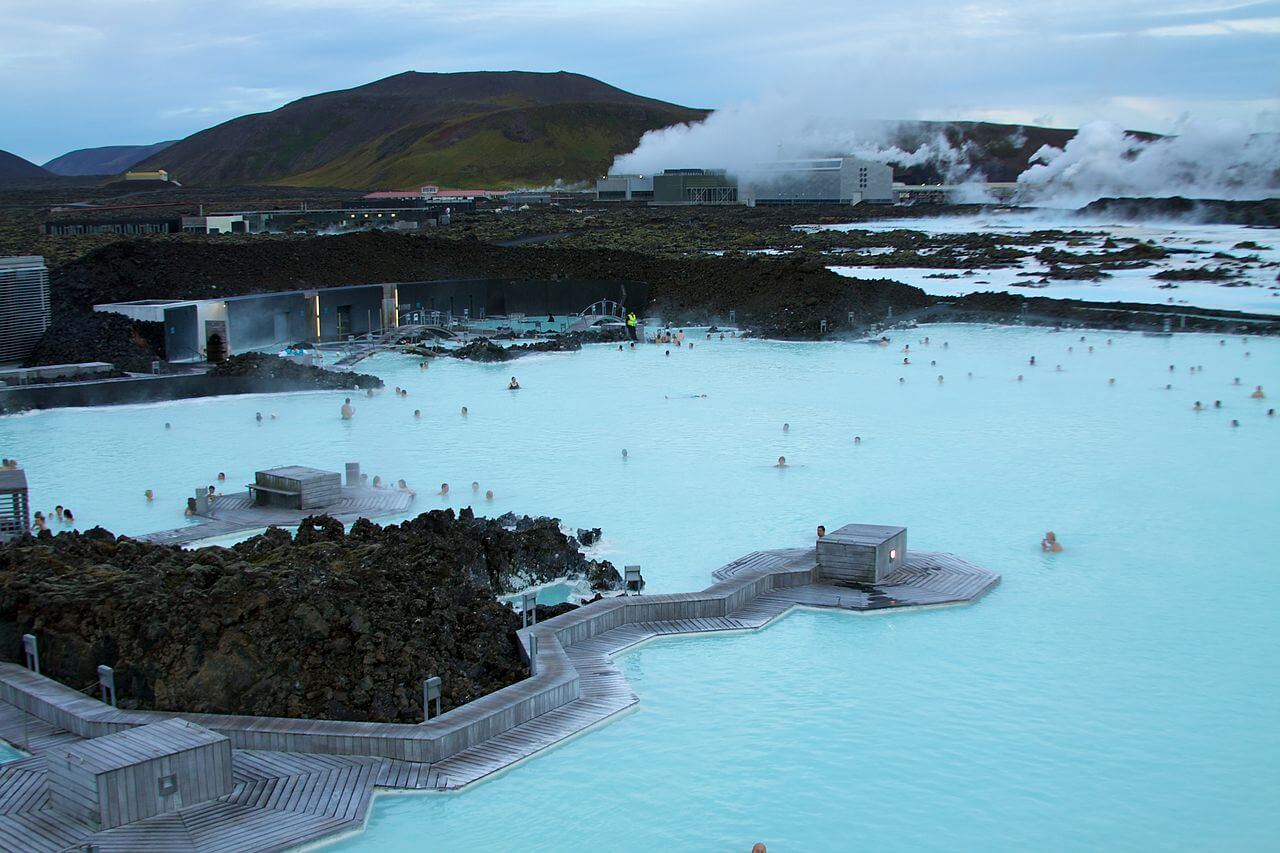 Keflavik Airport is only a 40-minute drive from Reykjavik, which is an ideal base to start your Iceland adventure and must-see city in its own right. But before you head into the city, passing through the peninsula's thrilling, alien lava fields, consider stopping first at the world-famous Blue Lagoon, which is about 20 minutes from the airport. An 8,700-square-meter pool of milky-blue seawater heated to perfection by a nearby geothermal plant, the Blue Lagoon is one of Iceland's top attractions and it should not be missed. Here you can soak away your air-travel blues, cover your body in healing silica, and relax with fellow tourists from all over the world. You must make a reservation in advance.
For those interested in Iceland's folklore about the mysterious Huldufólk (Hidden Folk) — elves and other mysterious beings which are said to live unseen in the lava rocks — a stop at the quaint town of Hafnarfjordur is a must. About 30 minutes from the Blue Lagoon and 20 minutes outside of Reykjavik, the small seaside town trades on its reputation for having one of the largest concentrations of Huldufólk in Iceland. The local tourist center sells maps of Huldufólk sites and even offers tours led by a local expert.
Next it's on to Reykjavik, Iceland's capital city, which has only about 120,000 residents. But don't let its relatively small size fool you: Reykjavik is a world-class destination, with plenty of excellent restaurants, shops, and hotels, unique architecture and museums, and a fun, youthful nightlife. Most tourists spend time in the city's pedestrian-friendly downtown and along the nearby waterfront. Don't miss having lunch or dinner at the casual Saegreifinn - The Sea Baron 84 by the harbor. Here they serve what might well be the world's best lobster soup.
For your home away from home, consider the Hotel Borg, an Art Deco gem in central Reykjavik which offers luxurious, elegant and historic accommodations. Or, just a 10-minute drive from the center of town, the high-rise Grand Hotel Reykjavik 79 has a sleek, modern atmosphere, a relaxing spa and excellent views of the small city.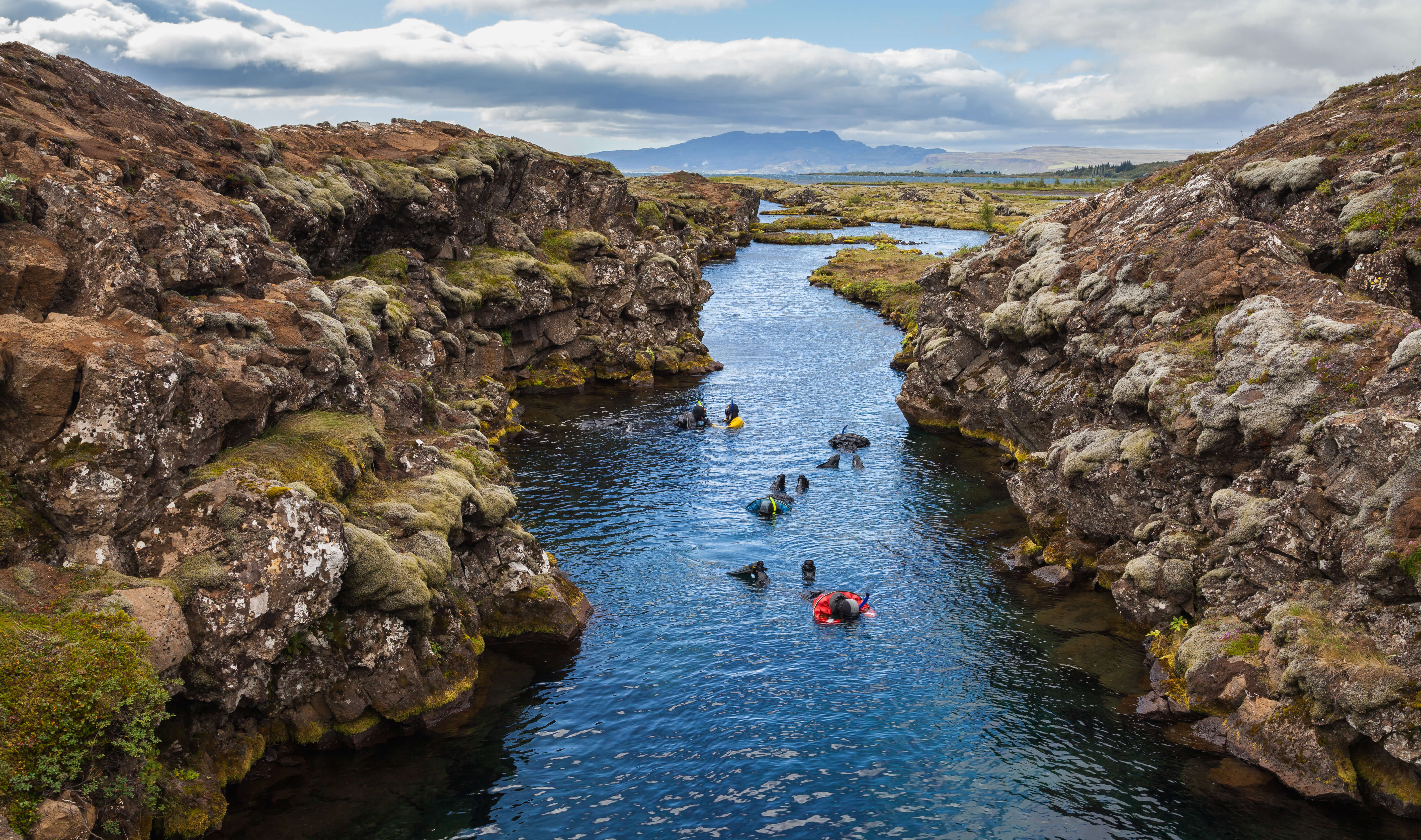 Iceland's most popular and can't-miss attractions are all easily accessible by car from Reykjavik along a 300 kilometer route called the Golden Circle. If you leave Reykjavik in the morning, it's possible to do the whole route in one day, with frequent stops for photographs.
The first stop along the route is Thingvellir National Park, a breathtaking, dramatic landscape of imposing natural rock cliffs, rushing waterfalls and long views of a beautiful rift valley. In Iceland's old Viking days, beginning around 930 AD, Thingvellir was the site of the Allthing, an annual summer gathering where farmers and chieftains would meet to make laws and settle legal cases.
About an hour from Thingvellir look for the misty geothermal wonderland along the side of the road. It's called Geysir and you can't miss it — there'll be a crowd of awe-inspired tourists and steam everywhere. Though the main blowhole known as Geysir is no longer active, a smaller one erupts about every seven minutes, and it's a thrilling experience to be there when it does.
Another 15 minutes along the Golden Circle you'll find Gullfoss Falls, a wide, steep and misty two-stage waterfall that simply must be seen to be believed. It's a short walk down to the edge of the falls, which is the most popular waterfall in a land chock full of falling and tumbling water.
Other road trips from Reykjavik
Though Reykjavik and the Golden Circle are the island's most popular tourist destinations, there are many other wondrous places in Iceland that can be easily and safely reached by car, including:
The Snaefellsnes Peninsula and

Snæfellsjökull, a volcano topped with a glacier made famous as the entrance to a hidden world beneath the earth in Jules Verne's 1864 novel

Journey to the Center of the Earth.

This region is about a 2.5-hour drive northwest of Reykjavik.

Ísafjörður, a small seaside town about a 5.5-hour drive northwest from Reykjavik, is the largest population center in the gorgeous Westfjords region. This region is not on the usual tourist itinerary, but the scenery alone is worth the relatively long drive. You'll loop around several fjords on your way through the green and sweeping landscape, and there seems to be an outlandishly beautiful waterfall rushing from the roadside cliffs every few miles. Make sure to keep an eye out for lazy seals lounging on rocks out on the calm sea. Quirky and fascinating attractions in this area include the Museum of Witchcraft and Sorcery in Hólmavík, and the Arctic Fox Center in Súðavík, which celebrates, studies and protects Iceland's only native mammal.

For a truly epic adventure, take a week or more and drive the the Ring Road, also known as Route 1. This 1,322 kilometer paved circle leads around the edge of the entire island, passing by most of the many, many wonders that Iceland has to offer.