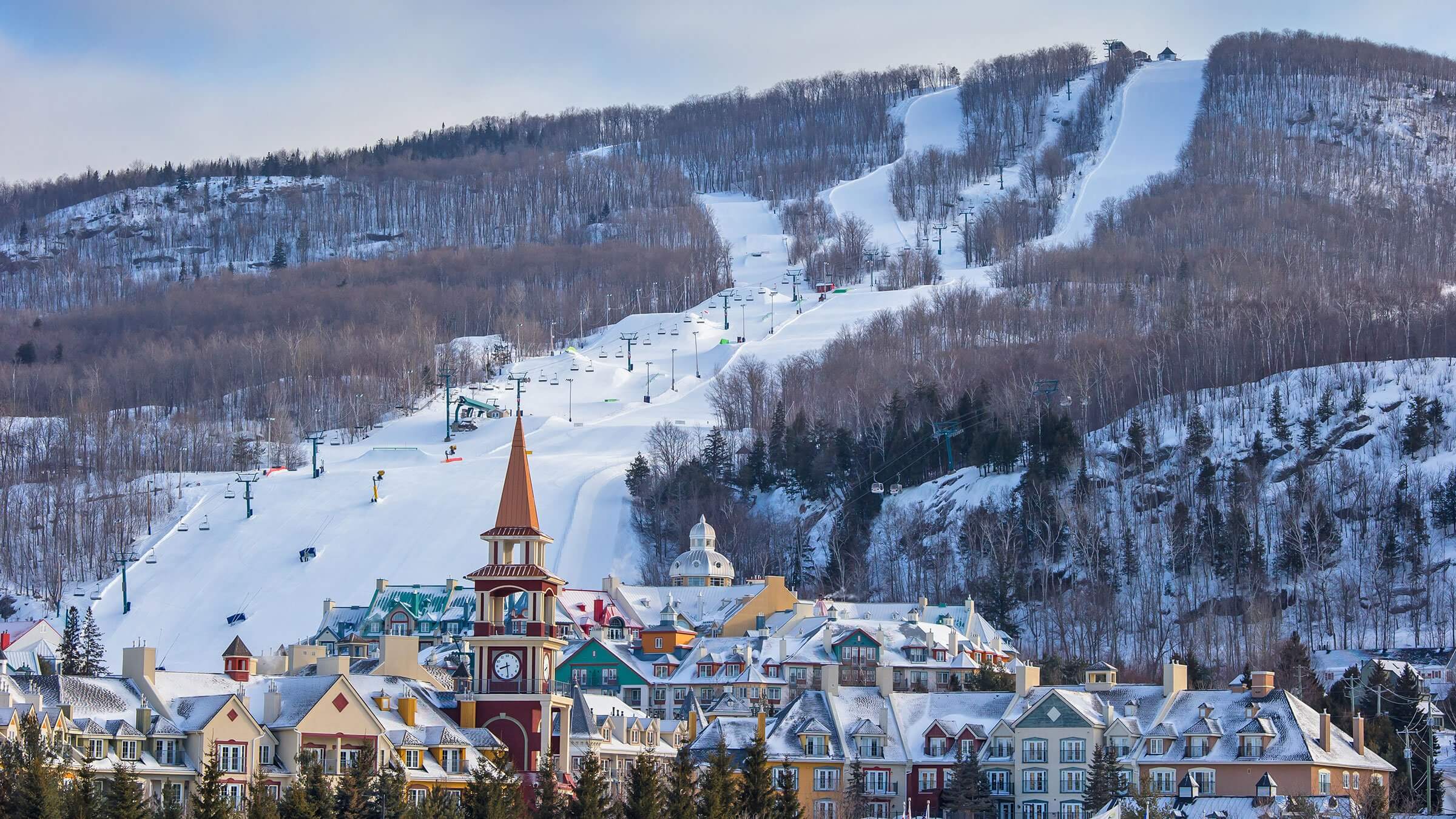 Ski Magazine perennially ranks Québec's Tremblant the crème de la crème of eastern North American skiing. But you can be a great movie star without being a great actor. They've also written "it sure 
isn't the skiing that puts Tremblant at the top of the Eastern rankings year after year."
They love Tremblant's Disney-like, family-oriented village tucked beneath the roosterlike crests of the Laurentian Mountains. It has a European look and ambiance offering ski-in, ski-out accommodations.
We like it too. And we especially like Hotel Quintessence, a zinger of a boutique property with only 30 lakefront luxury suites. Everything so perfect there's nothing to write about.
If you prefer the anonymity found in a large five-star property, the eyebrow-raising Fairmont Tremblant is just down the road.
There are, too, a wealth of other ski resorts centered in the Eastern Townships, one-to-two hours driving time from Montreal and appealing to skiers with a stray-dog complex.
But really, who are we kidding? Sometimes skiing the East feels like we're tugging at a too-short skirt. A lot of ski areas in eastern North America are as interchangeable as light bulbs.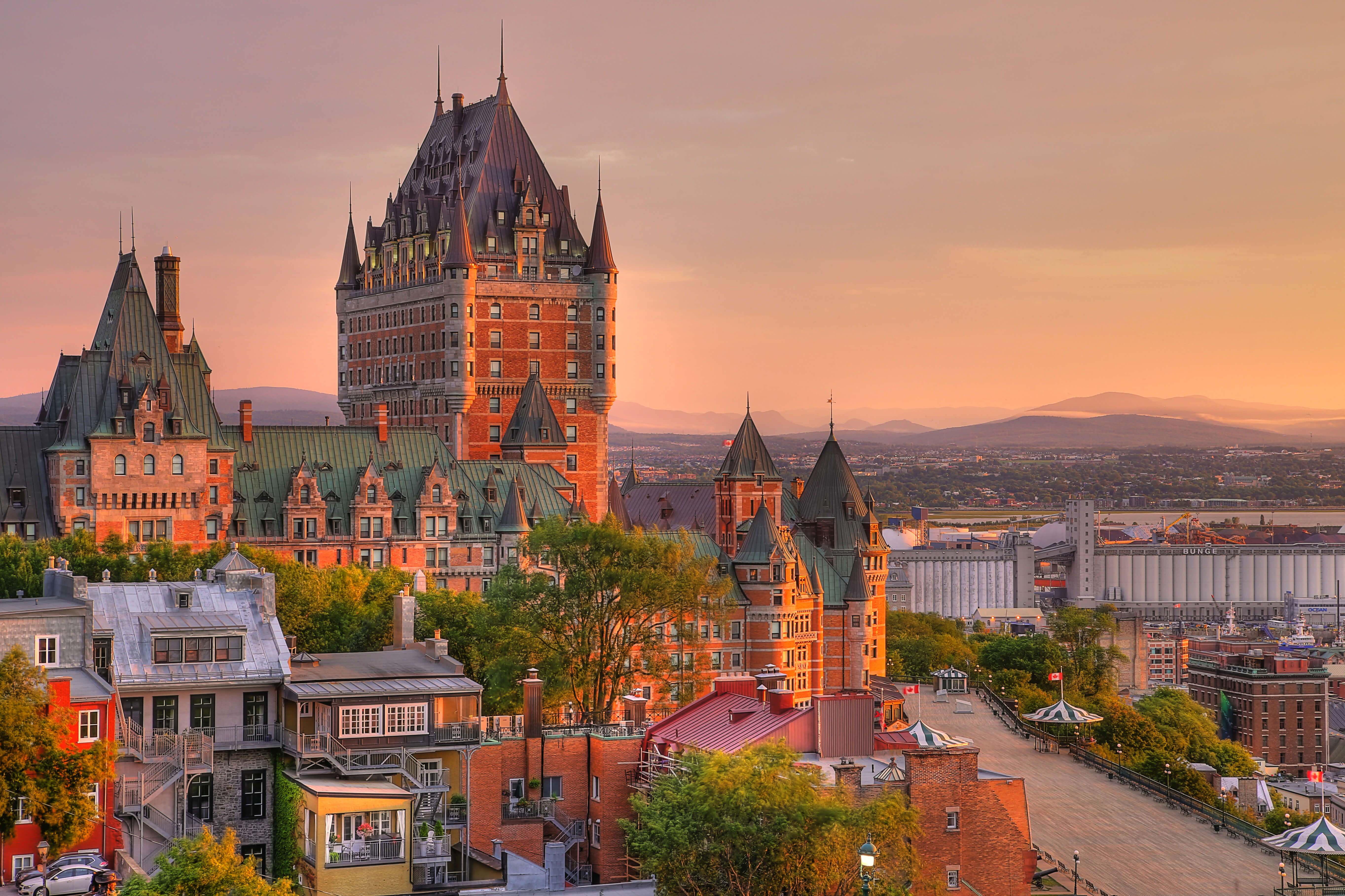 Québec City is a ski town
So let me tell you how we like to ski Québec. How we turn it into the most unique place to ski in North America. I mean capital-E Experience the far-reaching slopes while wrapped in that heartwarming French-Canadian mystique. It seeps into your soul and slows time. The real travel begins when you stop moving.
Here's the punchline. We base our ski trip in Québec City, which Travel + Leisure readers' selected as the best city in Canada 2016. History is never buried here. Let me tell you.
Here is a Québec City scene.
Imagine coming home to a vibrant, romantic French-speaking city at the end of an extraordinary, blindingly bright ski day. There you are in Canada's oldest permanent European settlement (1608), the only fortified city north of Mexico, and a UNESCO World Heritage site, to boot. Your legs are toast and cheeks ruddy from Christmas-like cold.
You're bedding down at the Fairmont Le Chateau Frontenac 88 within the ramparts of Old Québec. The place oozes with a sugar rush of history and over-the-top sensuality. The Frontenac is one of those elegant 19th-century Canadian Pacific Railroad hotels that lord over the best places across Canada, like Chateau Lake Louise, and have been graciously restored by Fairmont. You're dining on carpaccio of Atlantic salmon. And that's just for breakfast.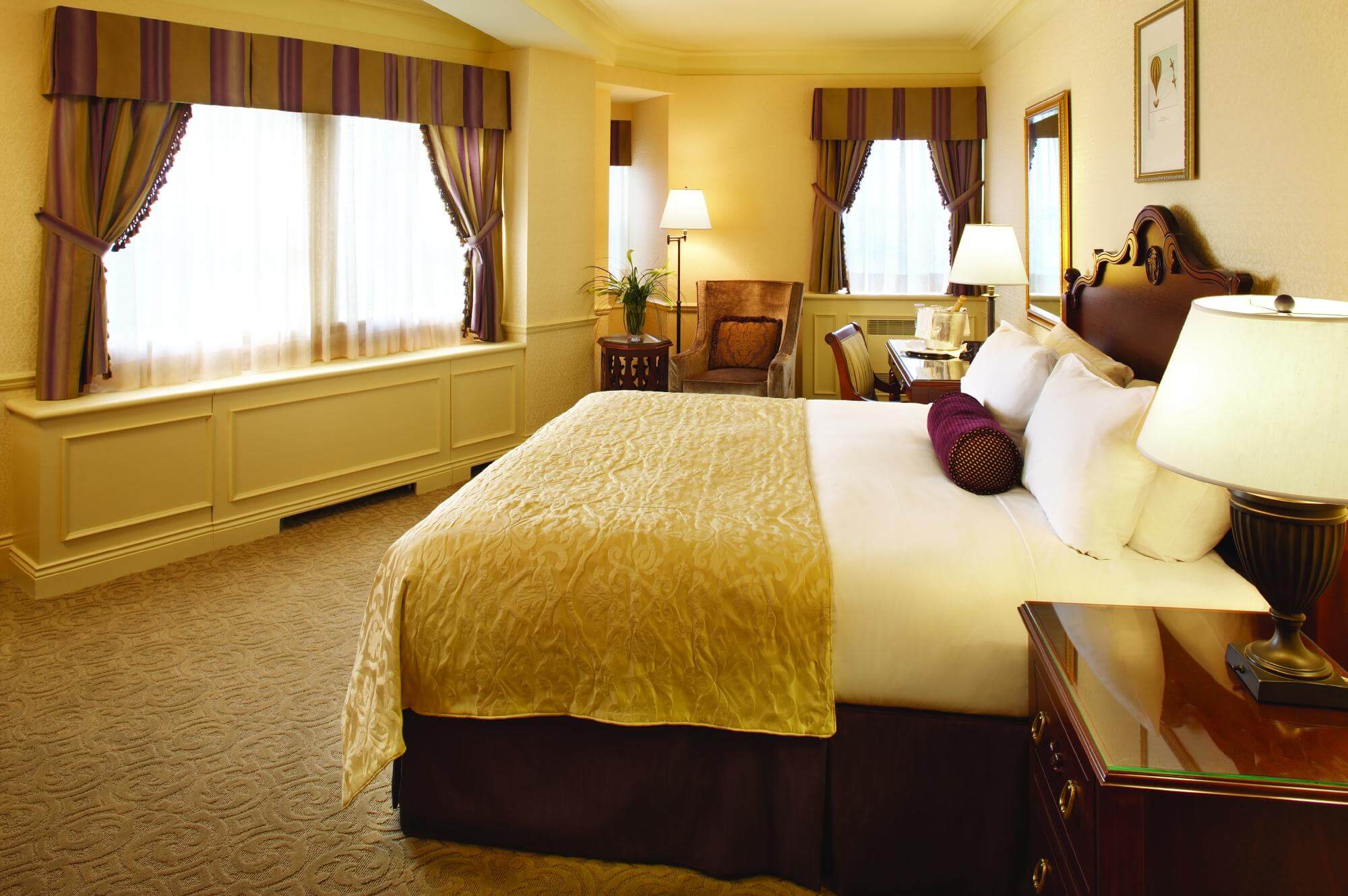 I could go on, but you get the idea.
If you visit in late February, when the mercury pools in the bulb and the city lives for sunrise, you'll be a player in Québec City's incomparable 17-day-long winter carnival, one of the largest winter festivals in the world. Some things in life you just have to do.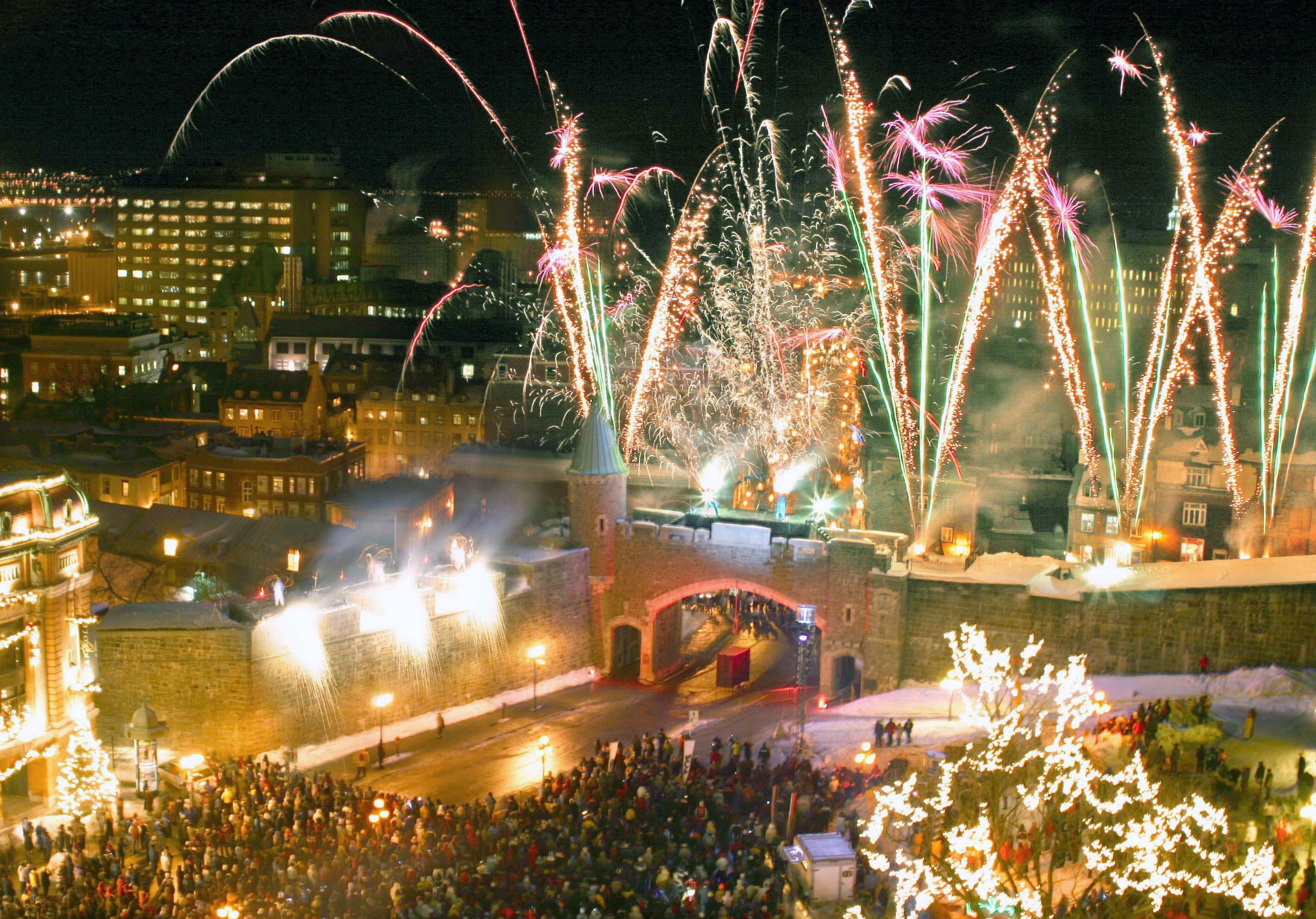 Maybe you're a gourmand; maybe you like to shop. It's easy to blow off a ski day in this inspiring and completely absorbing city. For fine French cuisine with a regional touch, we like what the locals like and one favorite is Aux Anciens Canadiens 81 Restaurant, which is housed in a 1675 mansion. This Experts' Choice award winner, steeped in history, is located in the heart of Old Québec.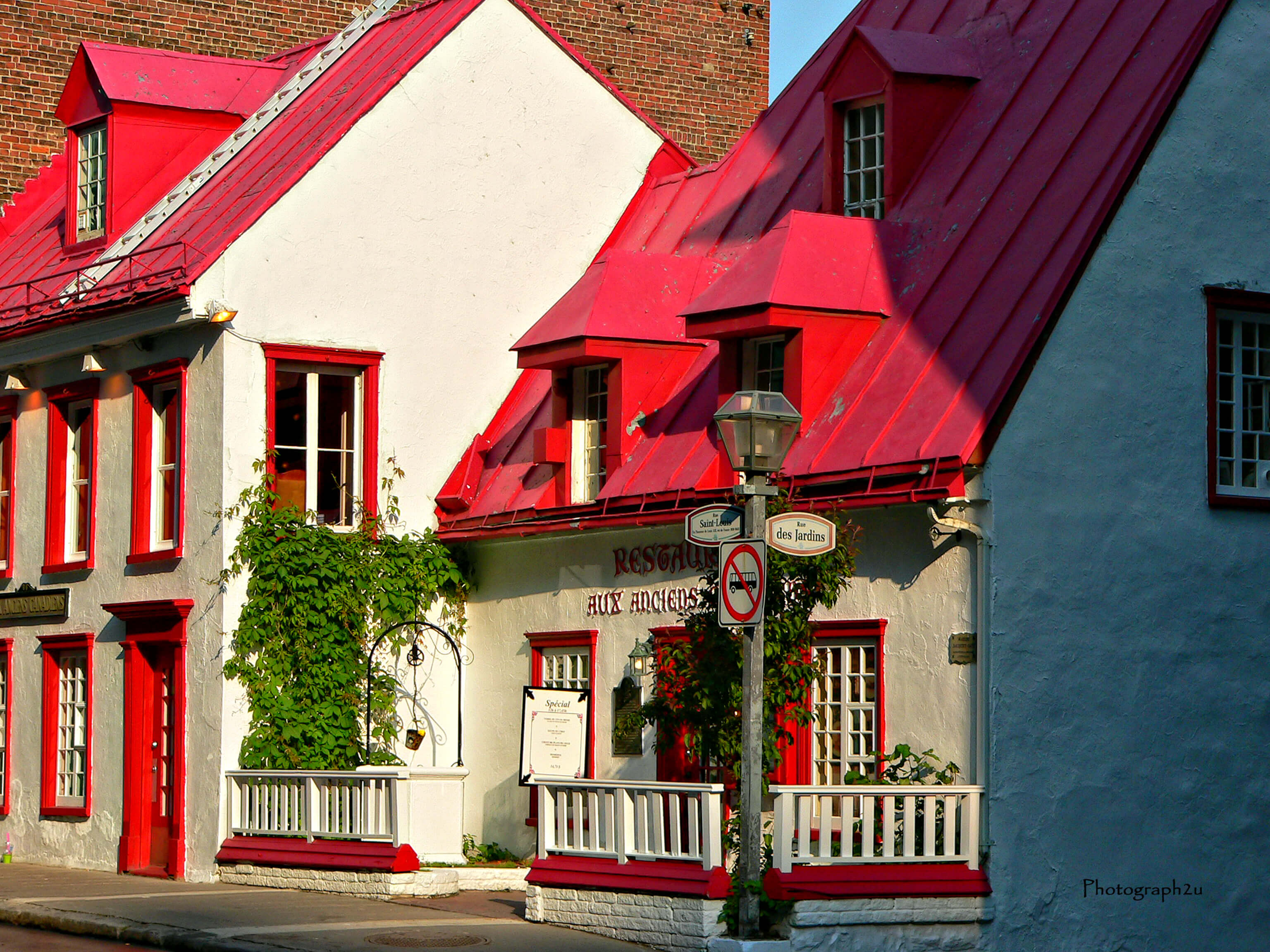 Have I even mentioned the skiing? It's why we're here, right?
Three major, high-octane resorts are within easy striking distance of Quebec City. Shuttles operate from hotels. You don't have to slalom your way along northern roads where the Canadian spare tire is a pair of ice skates in the trunk. There's a multi-ski area lift ticket and a 75-cent Canadian dollar.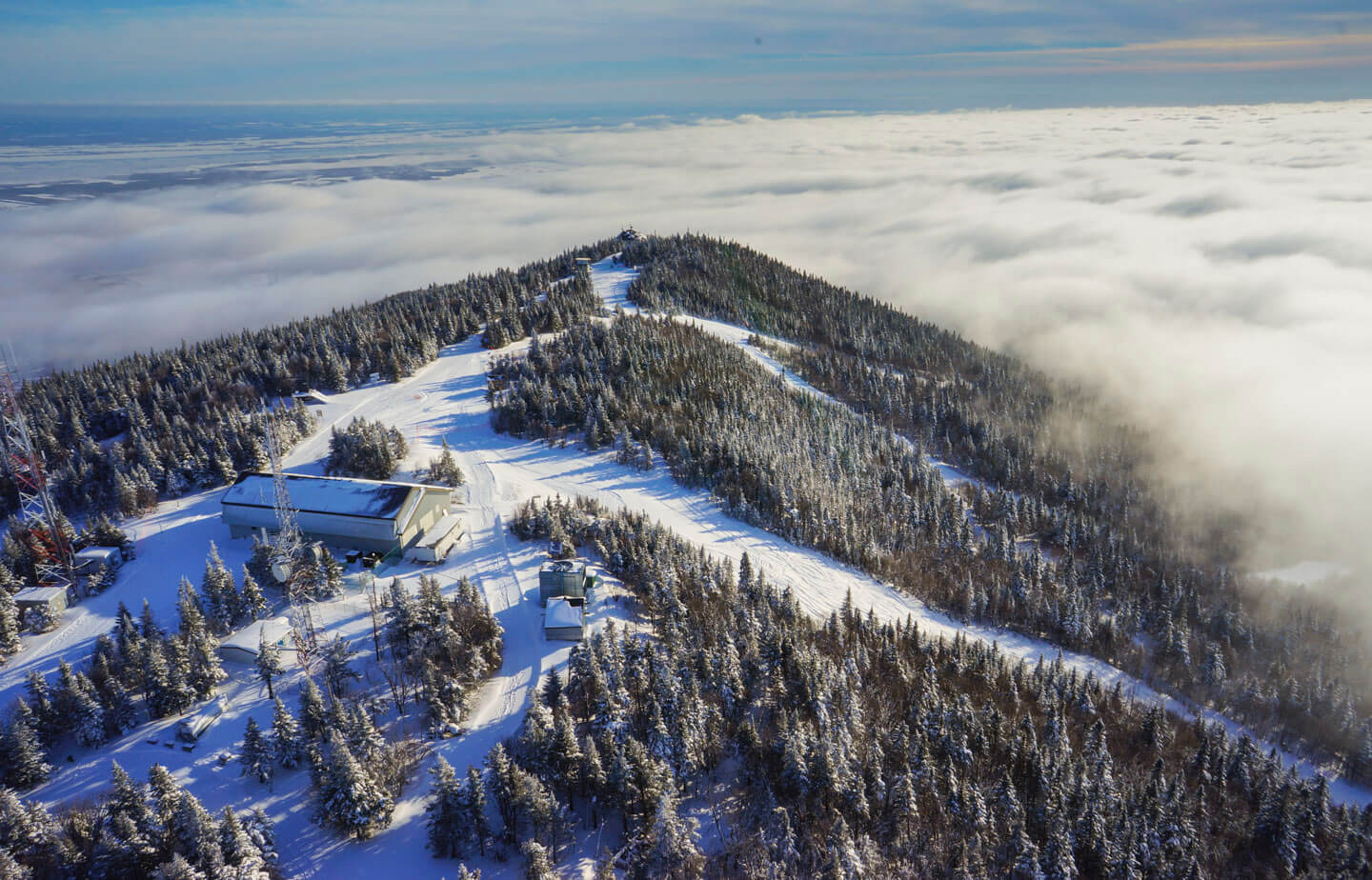 Just 30 minutes from Quebec City is Mont-Sainte-Anne, one of the gnarlier ski mountains in the East, but also offering great runs for kids. This is a lulu of a resort giving way to aha-inducing views of the rugged, wild, and lost in time St. Lawrence River. During the off season, from May to October, humpbacks, minkes, blue whales and white belugas gorge in the river and attract flotillas of whale watchers.
More than 70 runs topple down three mountain faces, offering everything from elevator-shaft-like black-diamond runs to long, winding intermediate trails. They amble over the contours of the mountains, rimmed by magnificent hardwoods that bleed maple syrup in springtime.
Nearby, Canada's largest cross-country ski center is a mind-blowing stretch of white trails unspooling through the valley and surrounding hills. There are more than 135 miles of track and seven heated huts along the way.
If you want to sleep rough and spend a night on the cross-country trail, we like the cozy ski-in L'Auberge du Fondeur, where we mingle with the locals, sharing a kitchen, fireplace and sauna.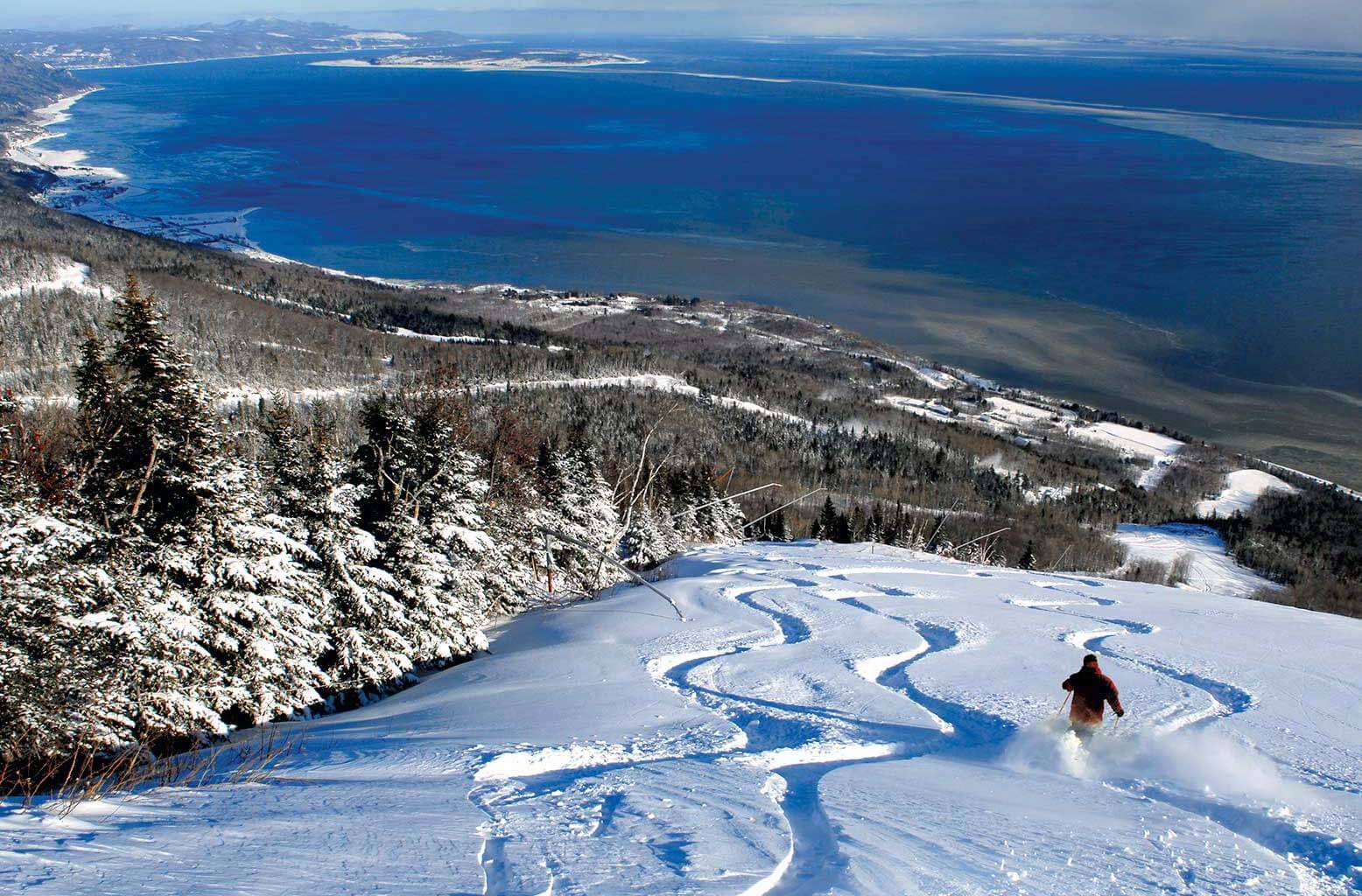 If you're looking to amp up the game, a little more than an hour away from Quebec City is Le Massif de Charlevoix, a resort with two mountains of elongated joy attracting feisty skiers with moxie and pep. The two mountains yield the highest vertical drop in eastern Canada and some of its steeps are a meet-yourself experience, echoing why we love movies that make us cry.
Le Masssif towers over a UNESCO World Biosphere Reserve and the ice-choked silent thread of the St. Lawrence River. The snow can be Utah light.
Beside the river lie the Old World, dolled up towns of Petite-Riviere-Saint-François and Sainte-Anne-de-Beaupré. Some of the third and fourth generation families seem out of Guy de Maupassant. If you want to spend a night nearby, we like Le Germain Hotel Charlevoix and its thermal spa.

Located just 15 miles north of Quebec City, Stoneham sits in a snow-trapping, wind-protected, horseshoe-shaped valley. The trails sprawl across four mountains, making it easy to follow the warm sun. It's perfect for families that want to ski together.
Its three terrain parks and 22-foot Olympic Super Pipe are popular with snowboarders and tricksters on skis — a big sandbox where hope dies last. The resort claims to have the largest night skiing network in Canada. At least two other Quebec ski areas make the same boast.
Well, there you have it. That's how we ski Quebec. May the truth set you skiing.