Tripexpert's Experts' Choice Awards are given to the best of the best hotels, restaurants and attractions in 126 countries, and are based on professional travel reviews. We also give awards to the destinations we think should be top of your travel bucket lists. This year, our award for Best of Central and South America goes to Bolivia.
Vast salt flats, 6000-meter-high peaks, empty, windswept deserts — Bolivia's remote landscapes fit perfectly with the post-pandemic travel vibe. But this isn't the only reason why we've chosen this country as one of our top destinations for 2021.
Although Bolivia was a Spanish colony for three centuries, today, the country is alive with the colorful traditions and customs of its indigenous peoples. Its cities are varied and contrasting, from sedate, colonial Sucre, to chaotic, authentic La Paz. And, it has astonishing biodiversity (in Madidi National Park alone, there are 265 mammal species and more than 1000 types of bird), something Bolivians have woken up to, strengthening protections at nature reserves and national parks as well as creating new ones.
Bolivia is made for thrill-seekers and explorers — trekking in distant mountains, exploring Amazonian rainforest and cycling along chillingly high mountain roads are just some of the many adventures you can have. With a culinary scene that stretches all the way from fine dining to street food, great coffee and several beautiful wine regions, Bolivia is also a great destination for fans of food and drink.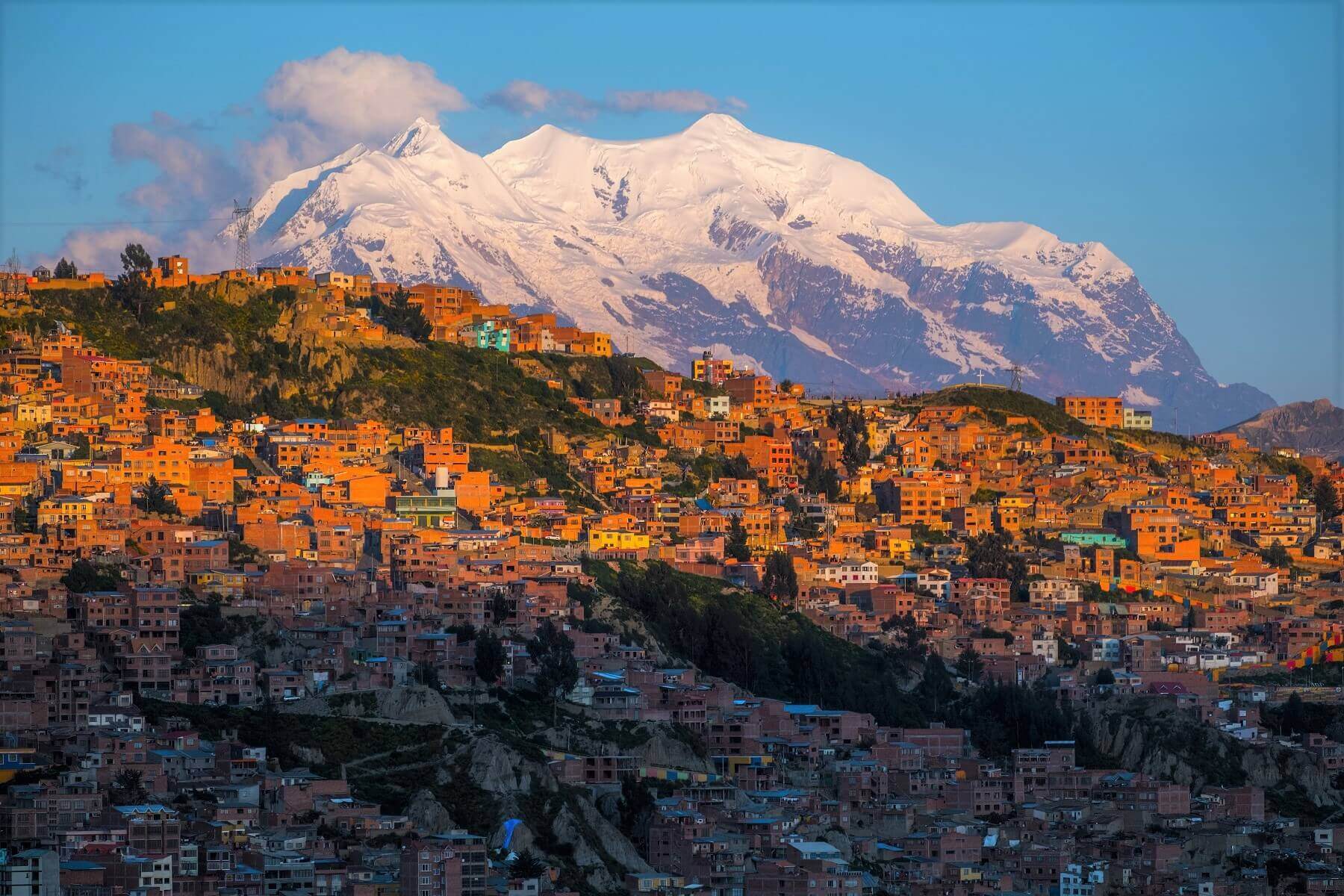 Named one of Lonely Planet's top 10 cities in 2020, La Paz is busy, gritty, and increasingly hip and arty. The most fashionable place to stay is Atix Hotel 91, a design hotel with a cool cocktail bar, but there are plenty of other good options, including the Stannum Boutique Hotel & Spa 77, which, according to Fodor's Travel "makes for a flawless stay." A new design hotel, Altu Quala is opening this summer.
One of the best places to sample Bolivian cuisine, in La Paz, you can try everything from smoked llama on the menu at Gustu 85 to Andean anticuchos on the streets. The 17-mile-long Mi Teleferico 77is a great way to see the whole city from above, and the Mercado de Las Brujas 77(witches' market), full of mysterious products used for charms, talismans and cures, is not to be missed either.
Beyond La Paz, Bolivia has other cities well worth visiting. Founded in the 16th century, Sucre is full of pretty squares, red-roofed colonial buildings, and interesting museums. Cosmopolitan Santa Cruz is Bolivia's most modern city, and a good base for traveling to the country's national parks, including little-visited Kaa Iya, home to jaguars, tapirs and pumas.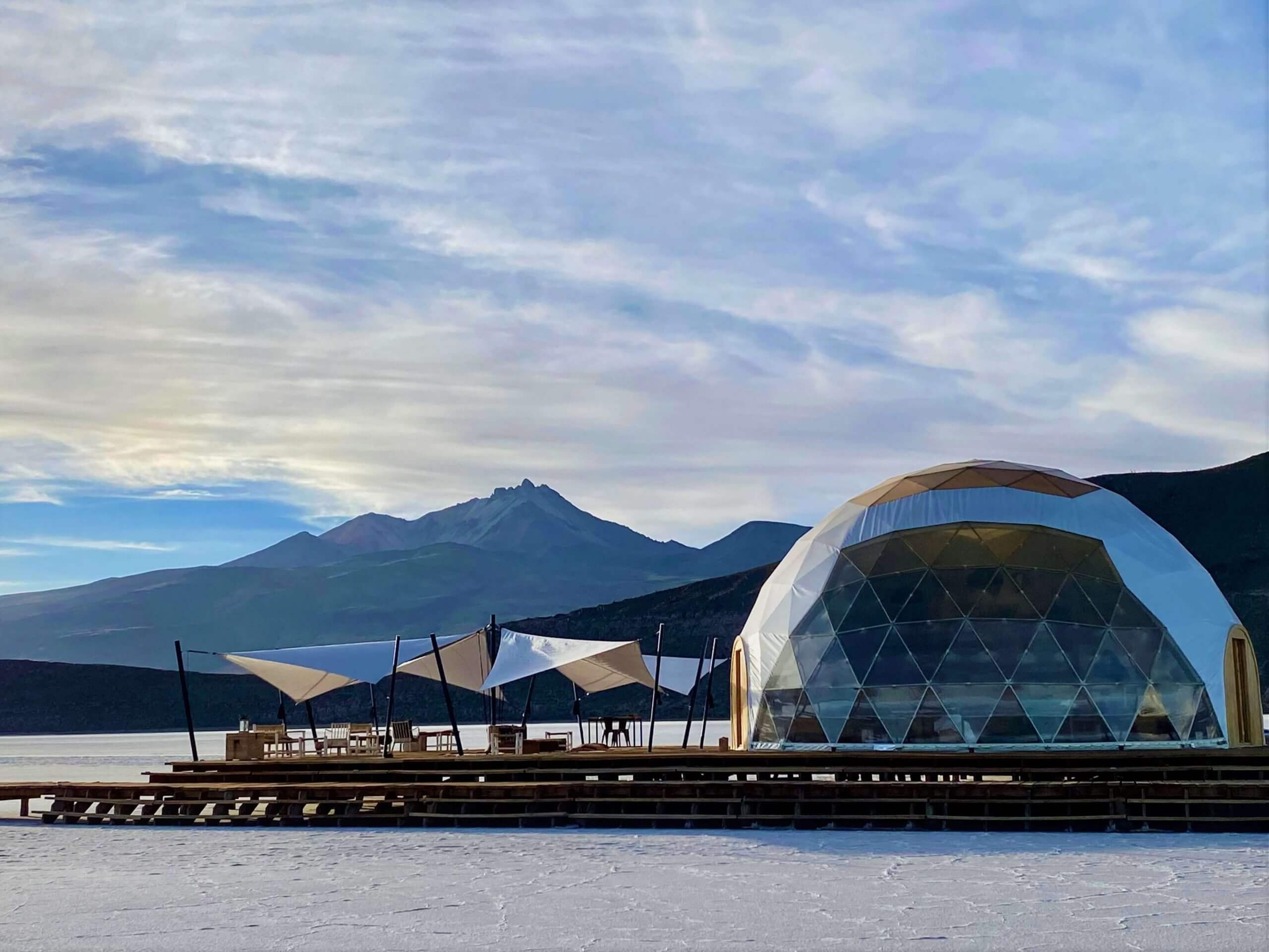 Away from the cities and towns, Bolivia is full of incredible landscapes. 40,000 years old, 4000 square miles in size, the huge salt flat Salar de Uyuni has captivated travelers and tour operators alike in recent years, and now there is a permanent hotel in the middle of it — Kachi Lodge, where you can gaze at the stars from your bed in a luxury heated dome, and take sunrise hikes across the glittering salt pan.
With Blink by Black Tomato, you can have your very own personalised camp set up in a unique location on the salf flat. And on Explora's journey across Chile and Bolivia, you can gaze at them from your mountain lodge accomodation.
There are also several salt hotels, where everything from the walls and floors to the beds are made by local people from blocks of salt. Palacio de Sal is the oldest and the best.
While there, you might also want to visit Eduardo Avaroa Andean Fauna National Reserve where you'll find Laguna Colorada, a lake tinged red with algae and populated by flamingos. Or the bleakly beautiful Siloi Desert with its bubbling geysers and distant volcanoes.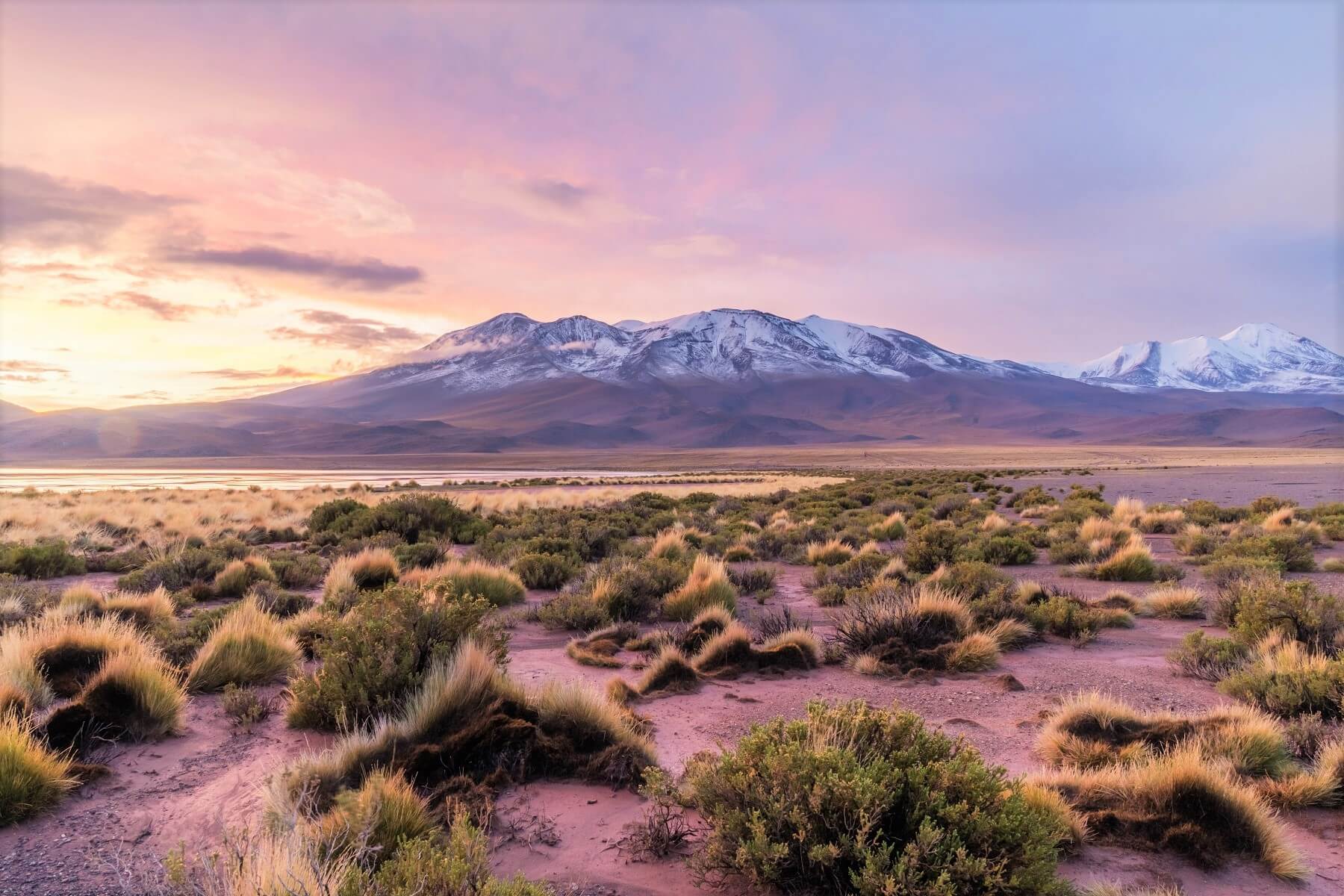 Bolivia has a multitude of experiences in the great outdoors. The 1200-kilometre-long Cordillera Real range, full of soaring peaks, glacial lakes and Andean tribal villages is a top mountain climbing and trekking destination and free from the crowds of trekkers that flock to Peru.
North-east of La Paz, the road to Coroico, a stunningly beautiful route that winds its way through forested mountains with vertical 1000-meter drops, is on many a mountain biker's bucket list. The Coroico River is fantastic for white water rafting and kayaking.
And magical Lake Titicaca, sacred to the Incas and dotted with ruined shrines, temples and traditional Aymara farming communities also has wonderful hiking and kayaking opportunities.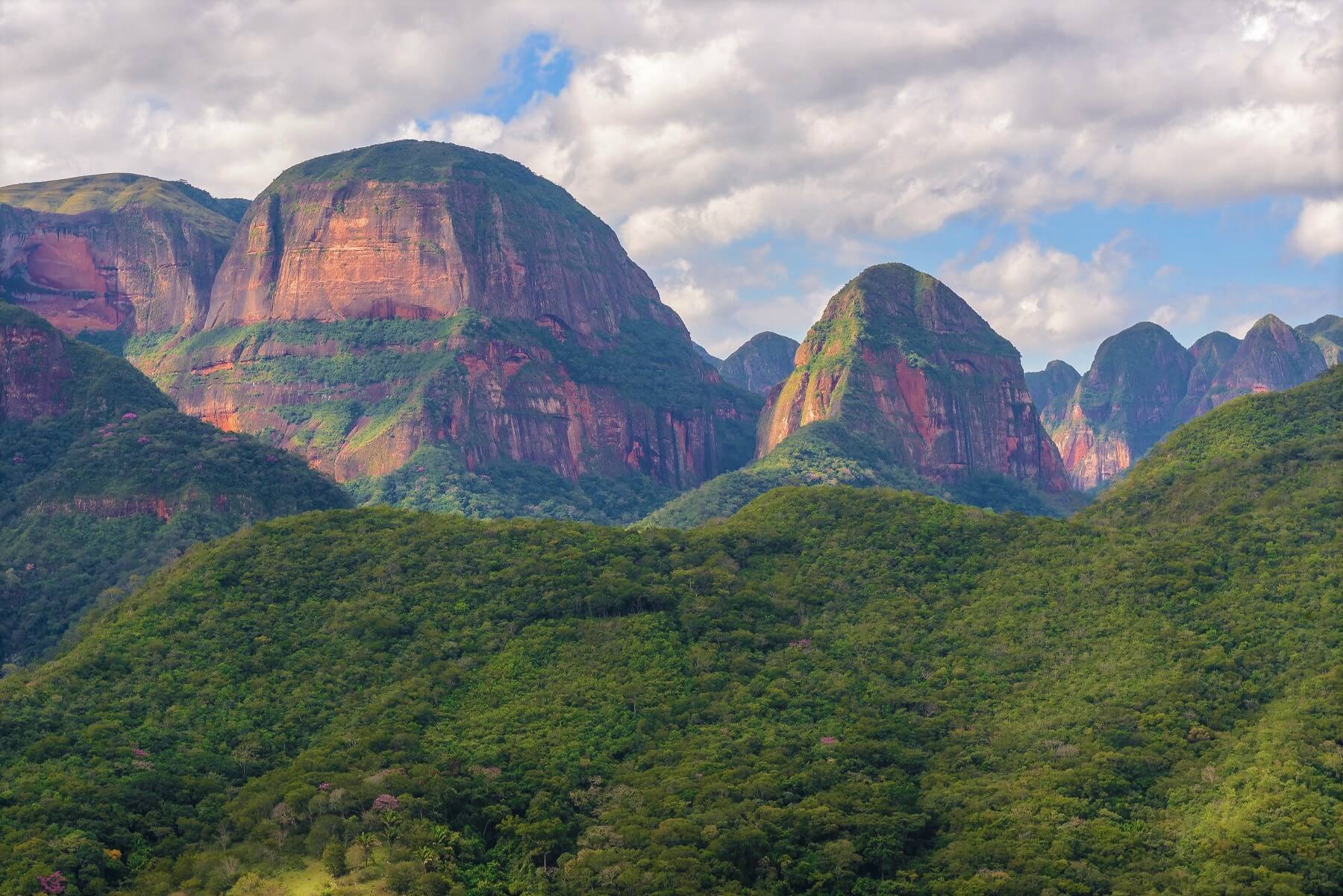 Wildlife lovers have many choices, from Amboro National Park, which is home to more than 900 bird species, to the Valley of the Condors, where you can watch the threatened Andean Condor, one of the largest flying birds in the world.
North-west of La Paz, rainforested Madidi National Park is one of the most biodiverse places on earth, home to jaguars, tapirs, monkeys, and 11% of the world's bird species. On its fringes, the Pampas (Amazonian wetlands), are inhabited by river dolphins, caimans, iguanas, squirrel monkeys, sloths and capybaras.
Just before the coronavirus pandemic, Bolivia hosted the World Travel Awards and won in several categories. COVID-19 dealt a huge blow to the country's tourism industry, but with pristine national parks, remote landscapes that stir the imagination, a vibrant indigenous culture and a distinct lack of crowds, we think it won't be long before tourism is booming in Bolivia again.