When many people think of South Dakota, Mount Rushmore is oftentimes the first—and perhaps only—thing that comes to mind. That's a real shame, because this Great Plains state is home to some of the most striking scenery in the country and an array of wholly unique attractions, altogether comprising one of the most underrated regions in the United States. The Western portion of the state, home to the Badlands and the Black Hills, is accessible via Rapid City Regional Airport. All it takes is a rental car and a sense of adventure.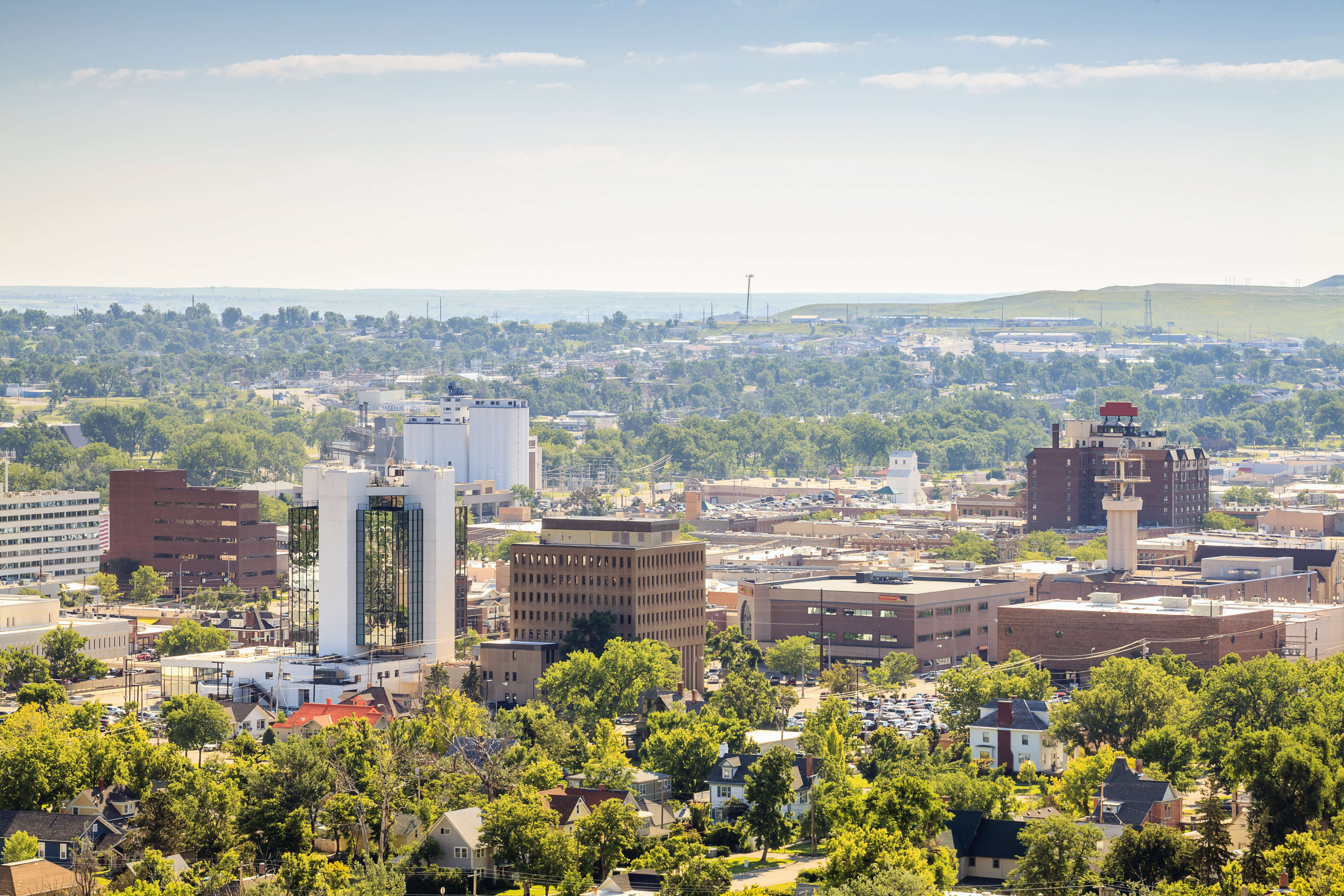 Rapid City is the urban hub of Western South Dakota, an area on the ascent in terms of development and cultural institutions, all while retaining a charming downtown landscape and a palpable sense of antiquity. Located a mere 10 miles from the airport along SD-44 W, it's also easy to get to for most travelers. Nicknamed the "City of Presidents," the modest city juxtaposes history with modernity in a way uncommonly seen in American towns.
This is evidenced by presidential statues dotting the sidewalks and the longstanding Hotel Alex Johnson, a prominent luxury property opened in 1928 with an allegedly haunted past. For the timid, rumored sightings of the benevolent Lady in White and a young girl have been confined to the eighth floor, so stay elsewhere in the 11-story property and you'll sleep soundly.
History is also on full display at well established Native American businesses like the expansive Prairie Edge Trading Co. and Galleries, which pays homage to local Lakota history and artisans via books, quilts, jewelry and lots more. Don't miss the Journey Museum and Learning Center either, which takes visitors on a time-traveling tour of the region's Native American heritage in inspiring ways, from Black Hills geology to clothing and weapons fashioned by the Sioux Indian people.
While Rapid City is proudly rooted in its ancient heritage, it's also segueing nicely into a new era by blending in modern establishments and exciting developments. Case in point, the city's home to South Dakota's first brewery, Firehouse Brewing Company, which features a rotating array of brews on tap in an old firehouse building. There are also cool new spots like Press Start, a subterranean arcade bar bursting with '80's and '90's nostalgia, and The Blind Lion, a speakeasy-style cocktail lounge manned by dexterous mixologists in a clandestine location downtown. For entry, your best bet is to visit Murphy's Pub & Grill, and ask a server. While strolling downtown, swing by Main Street Square, a beautiful new public space that features live concerts, ice skating in the winter and other cultural affairs.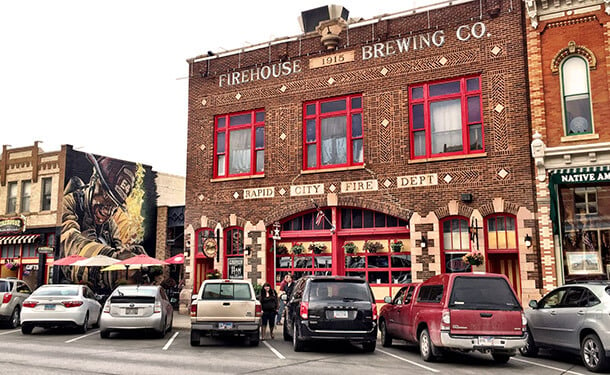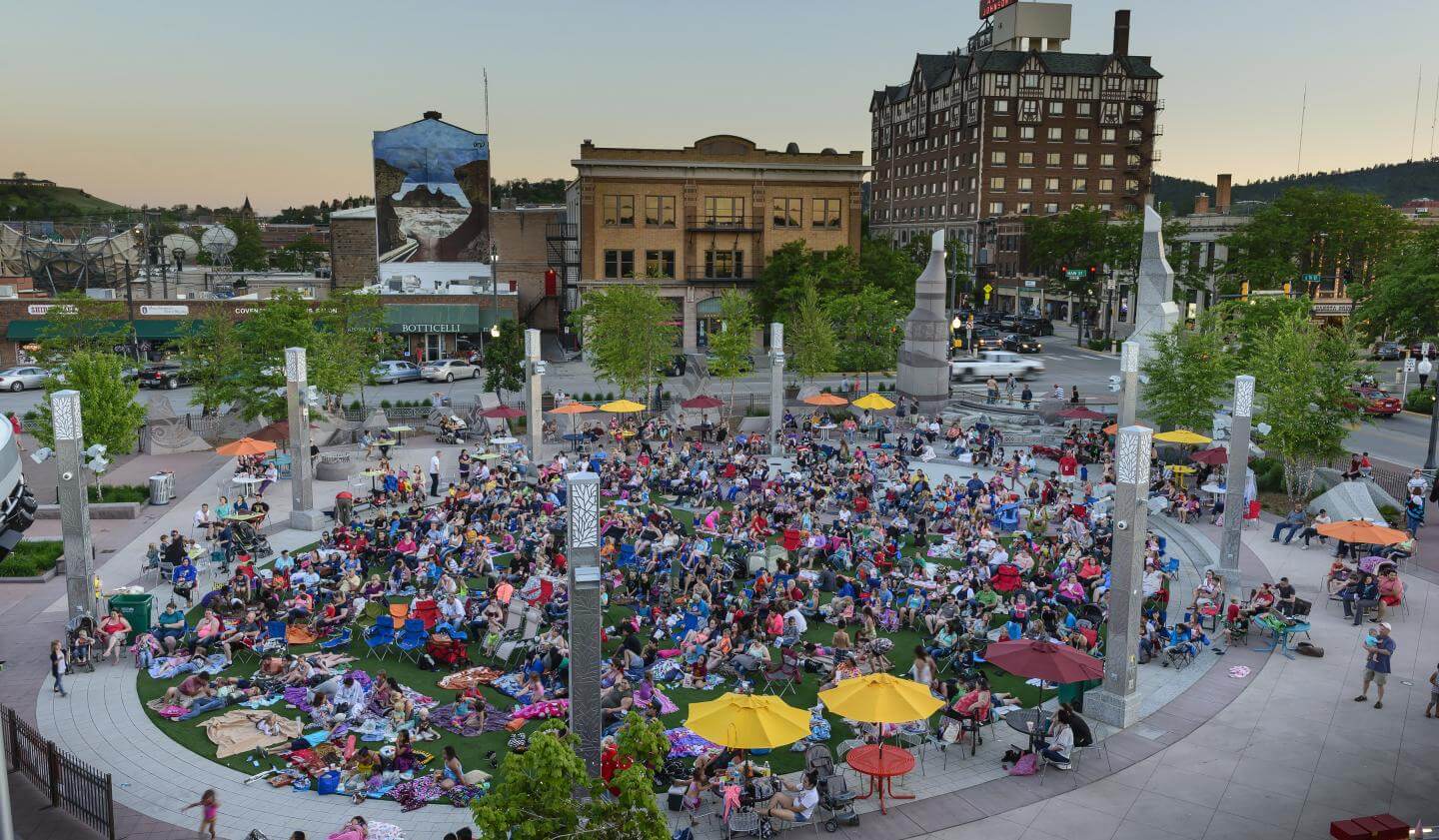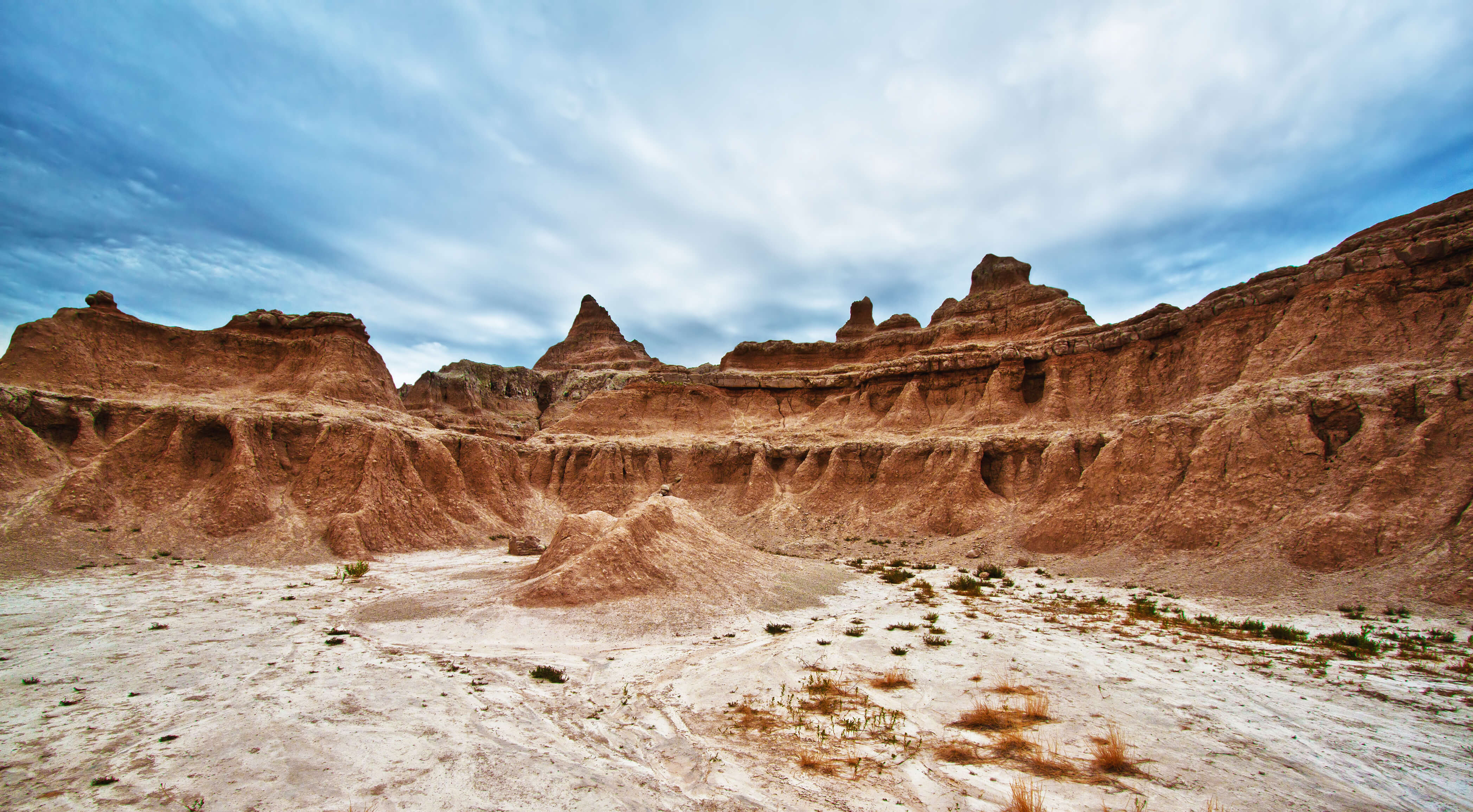 If you think you have an idea of what to expect from the Badlands, just wait. Situated roughly 63 miles from Rapid City, right off I-90 E, the eye-popping national park spans 244,000 acres of roving hiking trails, roadways, canyons and buttes comprised of clay soil and sedimentary rock. It's as if the Grand Canyon combined with Mars; the terrain looks and feels like nothing else on the planet. The best part is how hands-on the park is, as visitors are able to hike and camp just about anywhere in the Badlands—just watch out for rattlesnakes and the occasional surly bison. There are also several designated hiking paths to hit up, including one with a somewhat intimidating ladder scaling the side of a canyon.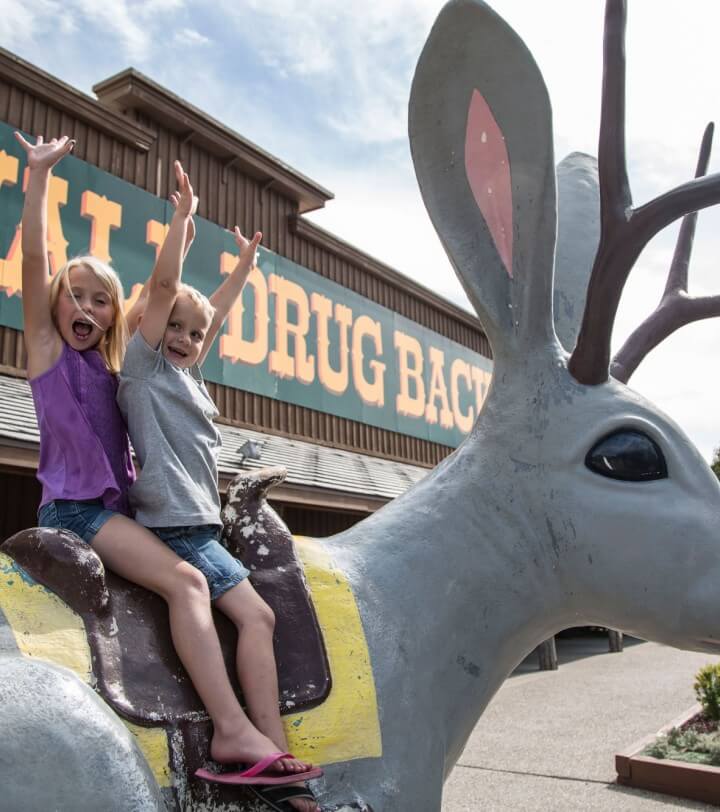 Just outside the Badlands, off SD-240 E, is Wall Drug, an iconic roadside attraction in Western South Dakota. It's pretty impossible to miss, considering the highways leading up to it are lined with quirky billboards practically every 10 seconds. It's worth a stopover for its dizzying souvenir shops, apothecary and quaint chapel that looks like something out of a Quentin Tarantino movie. There's also a giant jackalope and animatronic T-Rex, because why not, and a cafe churning out delicious fresh donuts all day long.
Exploring the Black Hills
Driving towards the Black Hills national forest from the Badlands, about 103 miles back through Rapid City along I-90 W, terrain shifts from arid desert to lush trees, glistening lakes and dark, rolling mountains. It's hard to believe the same region can lay claim to two such disparate landscapes, but it's a testament to South Dakota's unique natural beauty. This is where you'll find Mount Rushmore, a rightful bucket list item for many a traveler, and most definitely worth a visit for its prominence in American history. But beyond the familiar, there's much to explore in the Black Hills.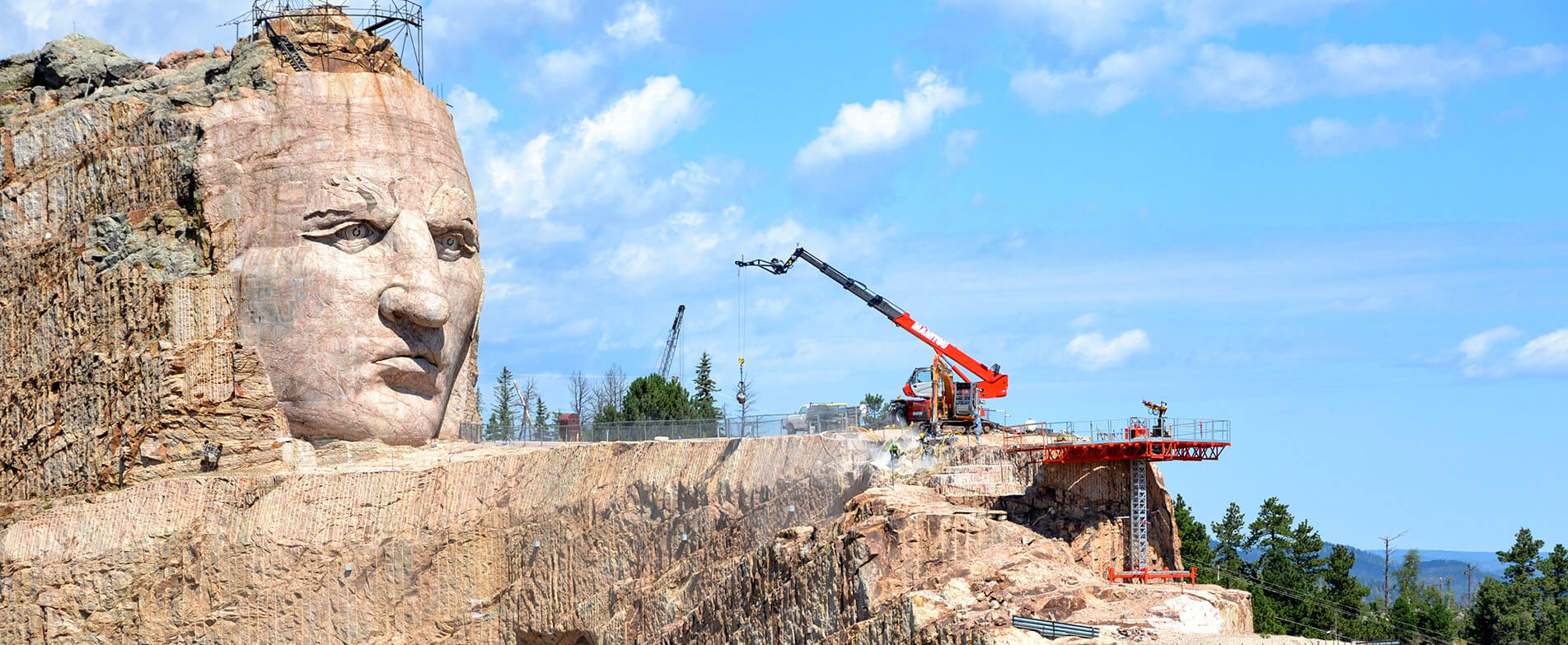 Under construction since 1948, Crazy Horse will be the largest mountain sculpture in the world when it's finally complete. For reference, the entirety of Mount Rushmore would be able to fit inside Crazy Horse's head. Designed to honor North American Indians and revered Lakota leaders like Crazy Horse, the carving is quite overwhelming and moving. There's a visitor center at the foot of the mountain packed with paraphernalia and history, where attendees can learn about the family-operated endeavor and the rich Native American lore behind it. Occasional traditional Native American dances and demonstrations take place as well, providing an engaging way to get acquainted with the region's heritage.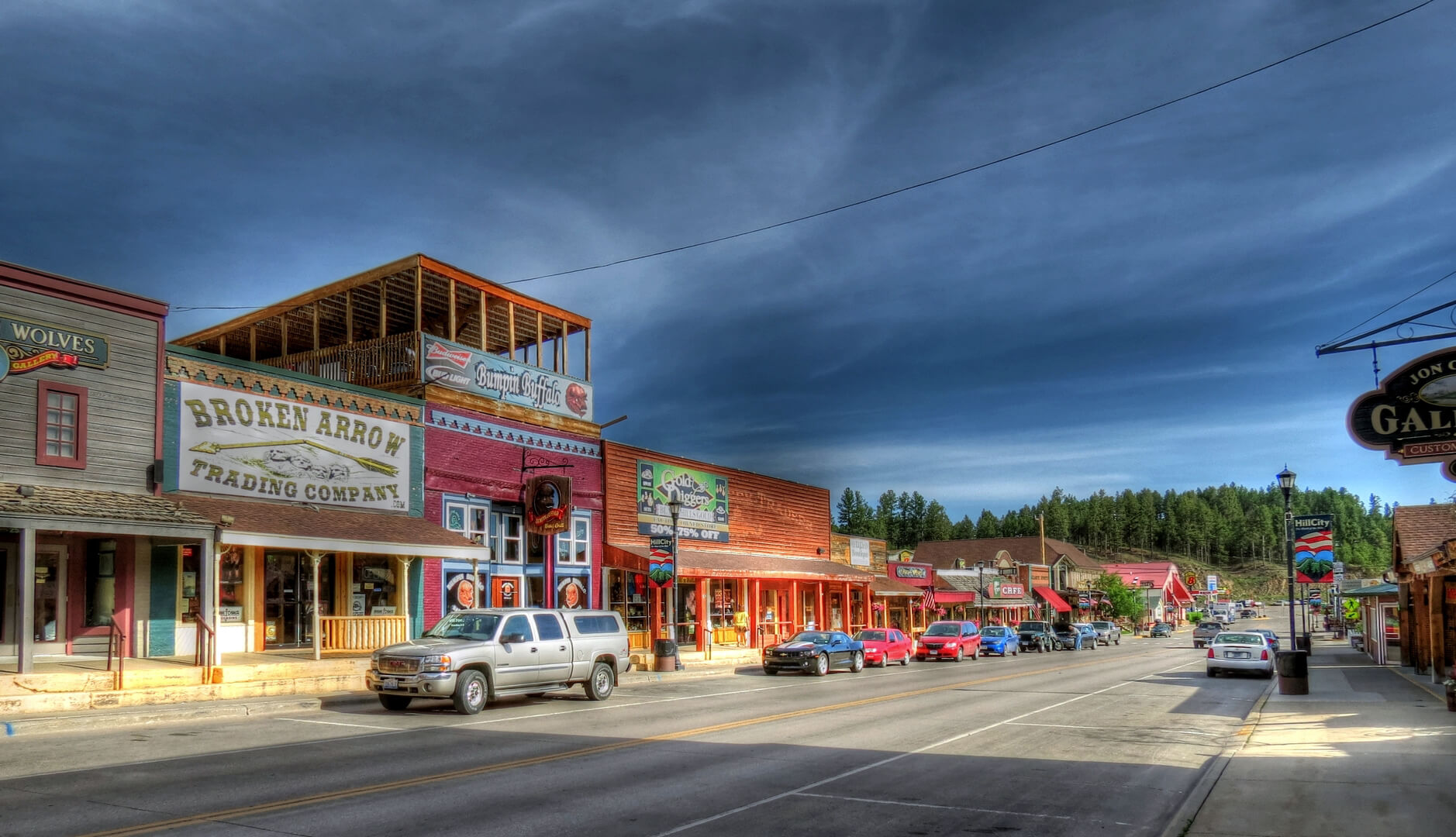 While towns like Custer are fairly prominent in the Black Hills, one that's less familiar is Hill City. The charming town sports a bustling main street lined with saloons, inns and varying shops, and the 1880 Train is a blast from the bygone past for passengers looking to chug their way through the hills and forest to the town of Keystone. For those with an itch for hiking, the Mickelson Trail that winds through Hill City is requisite. The 109-mile trail is among the longest in the country, converted from former train tracks to a tour de force of the Black Hills for hikers, cyclists, walkers and cross-country skiers. You'll meander under tunnels carved into mountain sides, over bridges, through fields and get up close and personal with nature at its most pristine.
For visitors looking for a bit of interactive entertainment, check out Rush Mountain Adventure Park, a family-friendly destination in Keystone with a cave tour, zipline and brand new hillside roller coaster. The cave is a great option for underground novices, as it's a relatively short tour through a handful of subterranean rooms. Hit up the two-person zipline ride, which rockets you down over the parking lot and back, then buckle up for a coaster ride.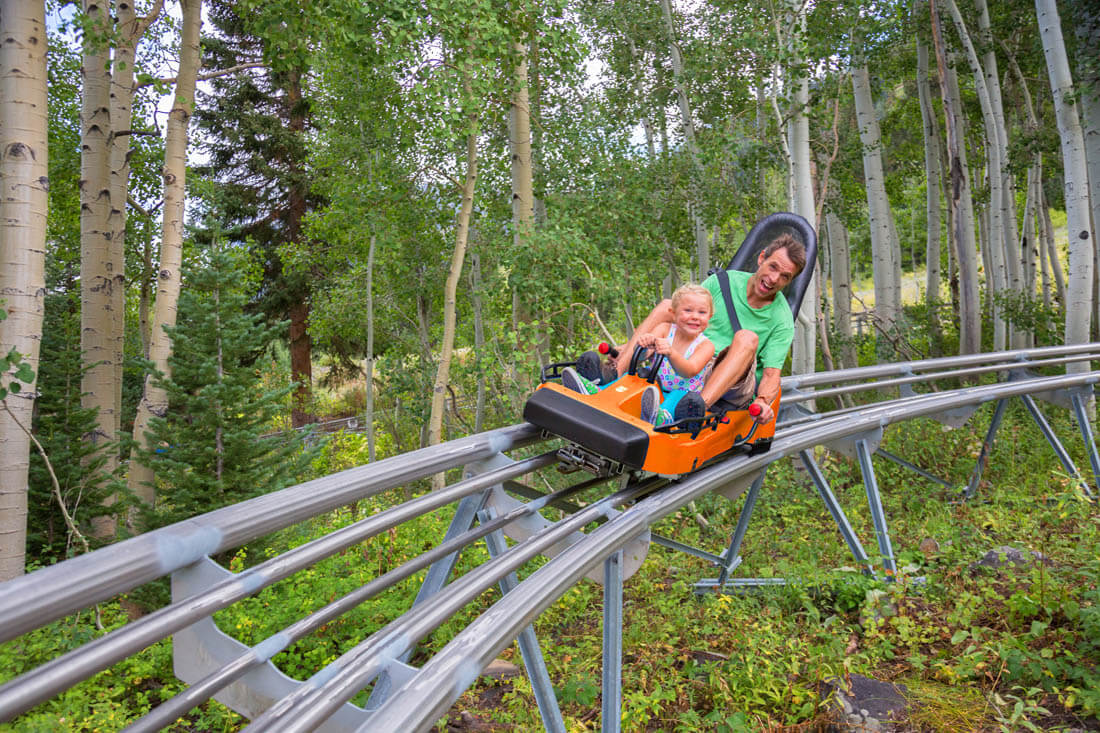 Unlike typical roller coasters, this sports one- or two-person carts that allow passengers to control their own speed with levers, affording a fantastic and thrilling way to drink in the mountain sights as fast or as slow as you'd like.
From the old to the new, and through impressively diverse landscape, the Western region of South Dakota proves itself to be an essential travel destination for visitors of all types.