Atlanta, a historic mecca of art and culture in the South, has always had its fair share of adventure and charm. However, a recent wave of creative attention has lit a fire within the city's innovators. Now packed with even more things to see, Atlanta ranks up there with some of America's best cities. But, if you only had 24 hours, what would you choose to see now and save for later? Should you stay in a modern high-rise or a historic bed and breakfast? Would you find the best dinner at an old, homegrown restaurant or a brand new culinary venture?
At TripExpert, we have the answer to the most Atlanta-filled trip you could have in one day. The experts know best and we've brought together reviews from the most trusted names in travel to create a score for each city's most worthwhile attractions. With this score and some insider knowledge of Atlanta, we've figured out where to go and what to do for your next day trip to Atlanta.
So where should we start the best 24-hour trip to Atlanta possible?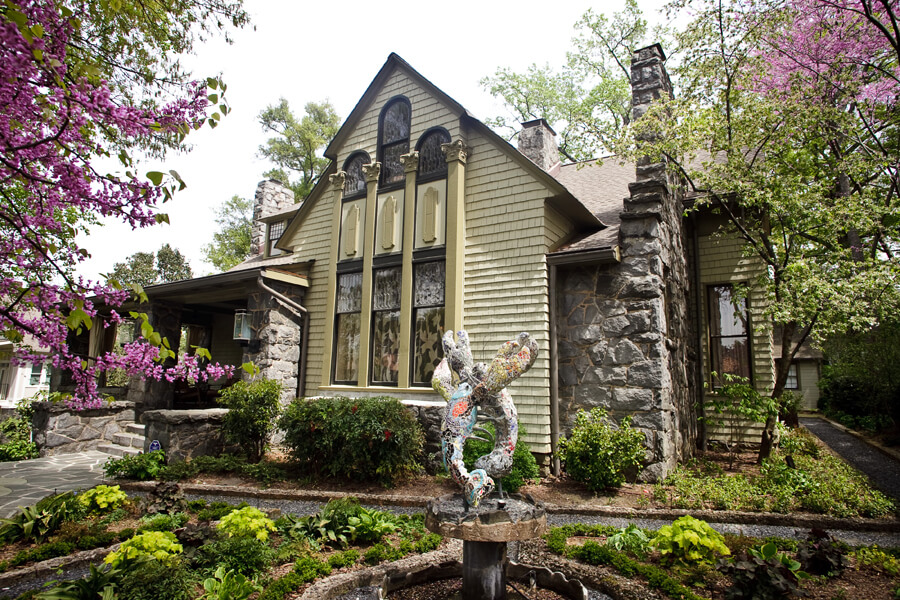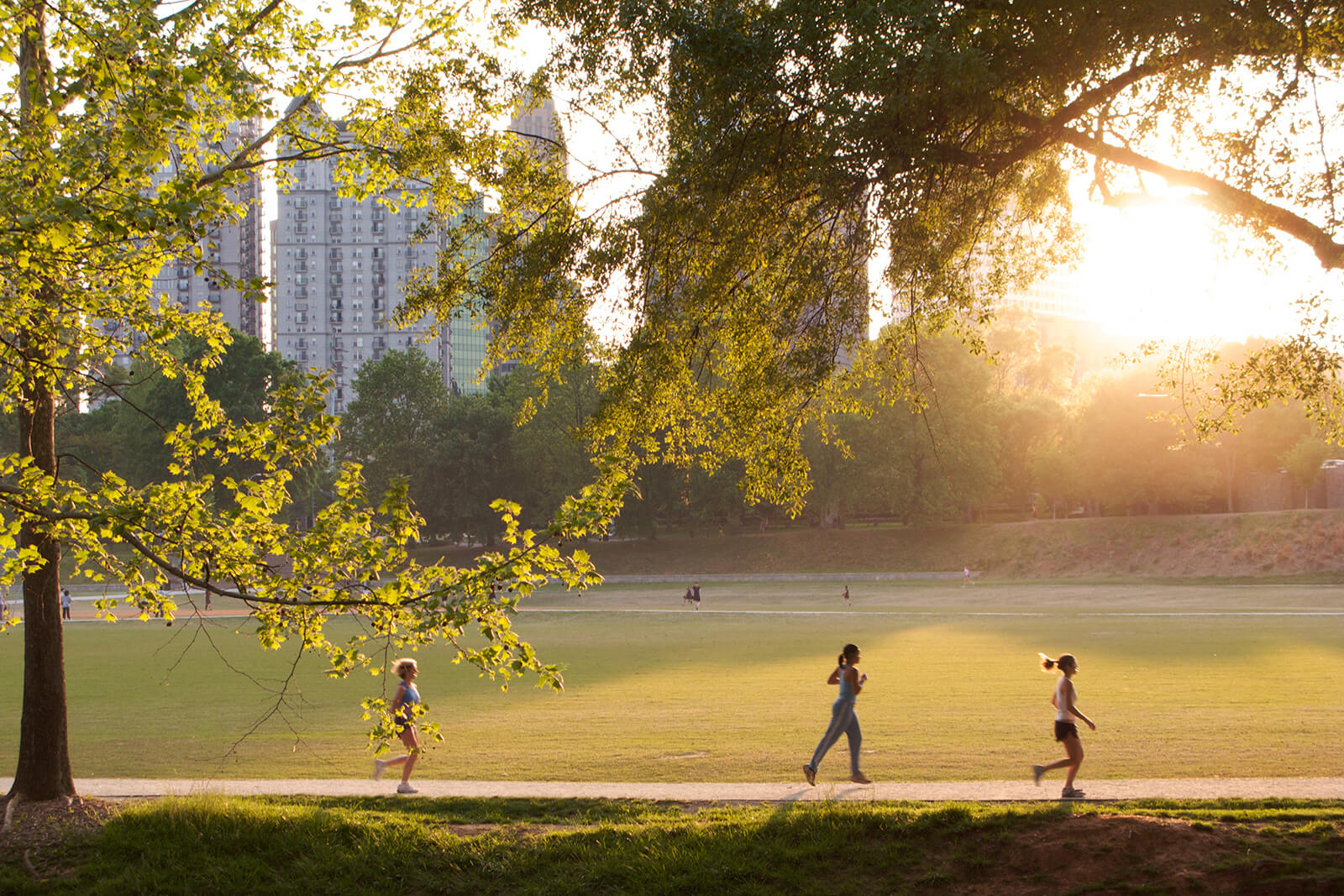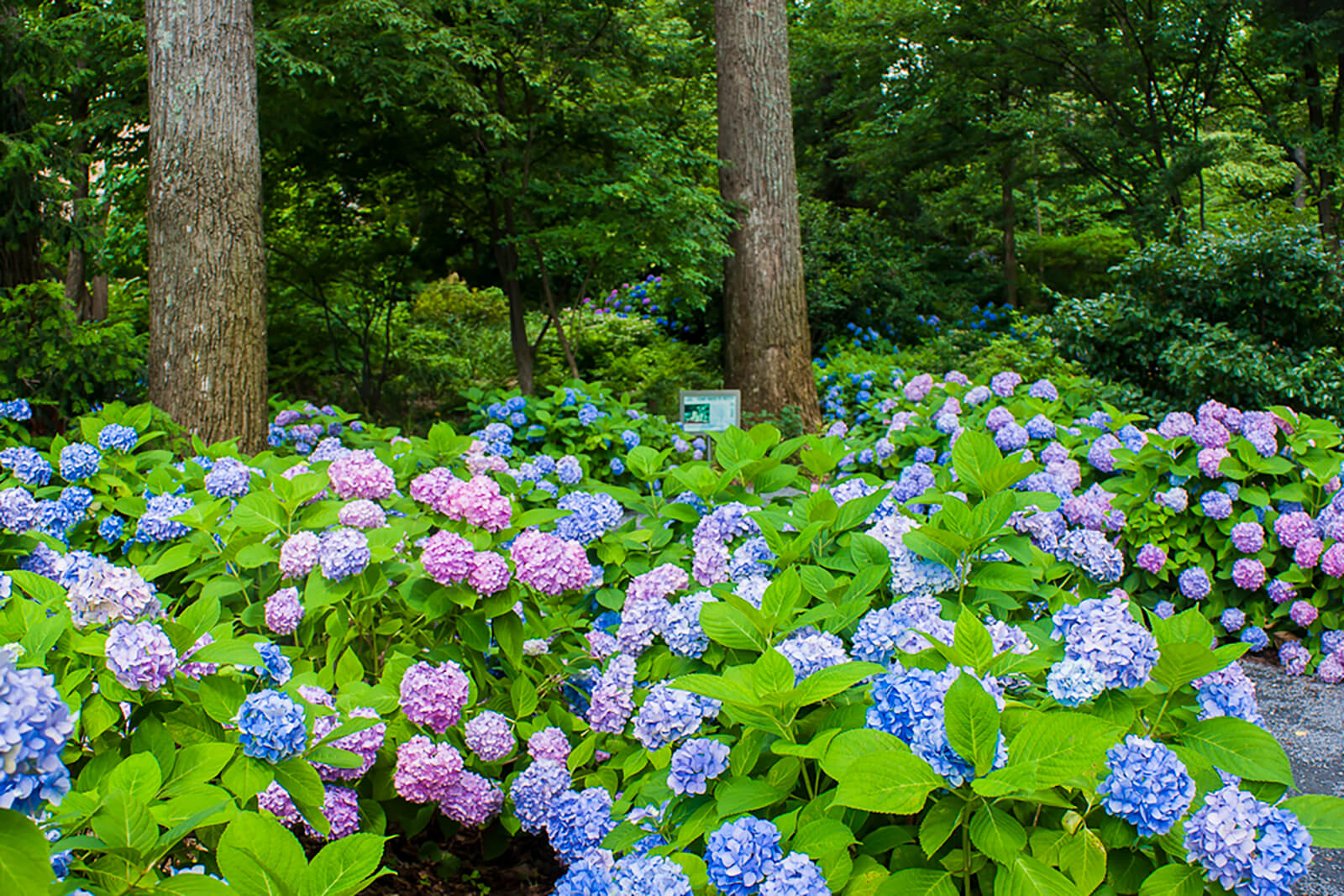 One of Atlanta's nicknames is Dogwood City, and we say skip the towering, modern hotels for Atlanta's highest rated bed and breakfast: Stonehurst Place. "[Fusing] art, history, and high-tech amenities" (Jetsetter), Stonehurst Place exemplifies a modernized "Southern charm.". Housed in a renovated 19th-century home, this charming bed and breakfast looks out onto a quiet street in midtown within walking distance of many shops, restaurants, and attractions. Oyster.com loves "the affability of the owners" and highlights its "relaxing atmosphere." The property features a heated porch and each room has free Wi-Fi. Individually decorated rooms start from $199 per night.
Since check-in doesn't start until 4pm, drop off your luggage at Stonehurst Place and take three-minute stroll up Piedmont Avenue. There, you'll find one of Atlanta's beloved breakfast spots, The Flying Biscuit Café. Known for their modern Southern food and fluffy biscuits, this café is also a great spot to fuel up before exploring the shops and attractions nearby.
Sprawling out behind The Flying Biscuit Café is Atlanta's biggest park. Dubbed "Atlanta's answer to Central Park" by Not For Tourists, Piedmont Park 84. Stroll around Lake Clara Meer and take in the broad Atlanta skyline reflecting in the lake's still waters. Or walk along the edges of the park, stopping to peer into the other cafes and shops right at your fingertips. As well, when planning your trip, try to visit during one of the many arts and culture festivals held here such as Music Midtown or The Atlanta Arts Festival. Finally, before moving on, make friends with a friendly group of ATLiens hosting a picnic in the park's green, picturesque fields.
On the north side of the park within walking distance is another highly rated attraction: Atlanta Botanical Garden 83. Perfect for the green thumb within all of us, the Botanical Gardens contains the Fuqua Conservatory, a collection of "unusual flora from tropical and desert climates," according to Fodor's. There you can also find the award-winning Fuqua Orchid Center where you can see (you guessed it!) an extensive collection of orchids from around the world. Entry to the gardens will cost you $18.95 and prearranged tours are available at $15.95 (self-guided) or $19.95 (guided).
By now, you've probably worked up a good appetite from walking all over Piedmont Park and the Botanical Gardens. Rest your legs by grabbing a $6 Uber ride to Mary Mac's Tea Room 83: One of Atlanta's most historic Southern cooking establishments. Zagat describes Mary Mac's menu as "old-fashioned Southern comfort food for the soul…with all the fixin's" and they ain't just pullin' your leg. Fried chicken, sweet tea, and enough cheesy grits to go around will leave you stuffed and yet wanting more. Each delicious entrée will set you back between $11 and $23.
From food for the soul to food for the mind, grab yourself another $6 Uber ride to the High Museum of Art 87. With admission priced well at about $20 per adult, the High's collections are "a little bit Met, a little bit MoMA, and a little bit Southern" (Frommer's). While the museum's exhibits often include some of art's biggest names such as Pablo Picasso and Frida Kahlo, their permanent collection spans several genres from local artists to African-American to decorative with 11,000 pieces always in view. However, the beauty doesn't stop there. "Covered in white porcelain-enameled steel" (Michelin Guide), the 135,000-sq.-ft. mansion is a "destination as much for its architecture as its world-class exhibits" (Lonely Planet). You'll easily find yourself wandering its halls for several hours and it'll be time to check-in before you know it.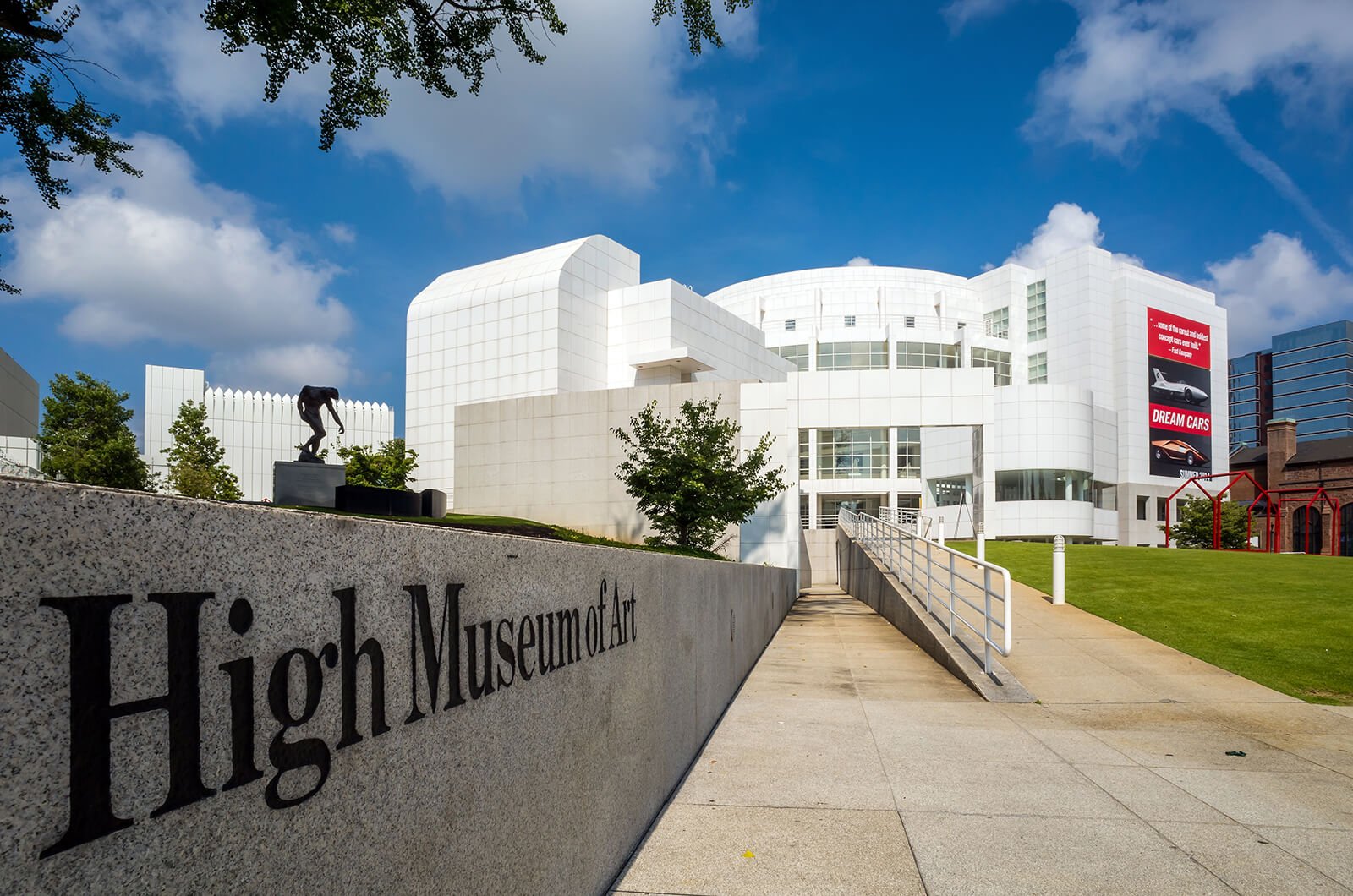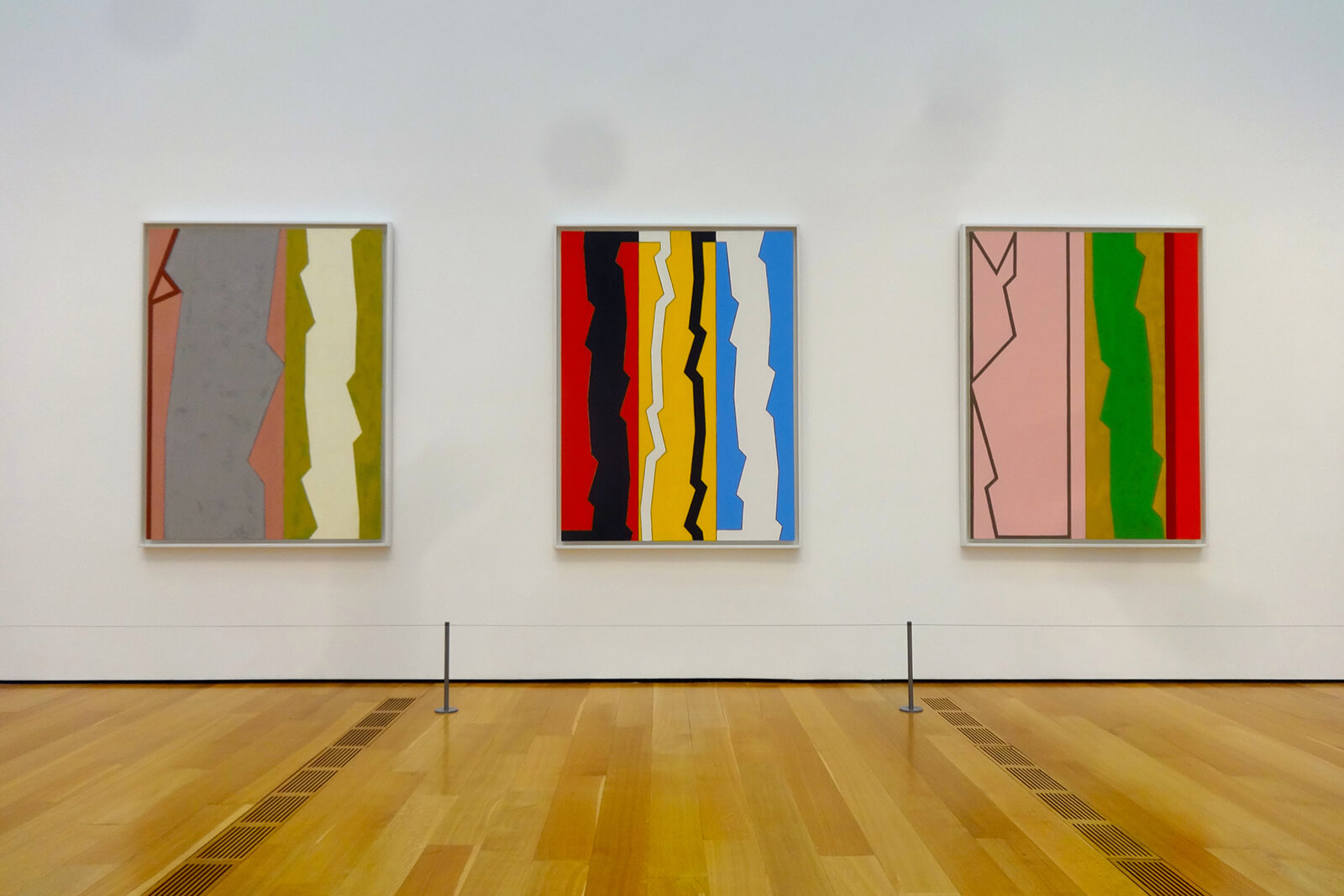 Head back to Stonehurst Place for $6, check-in, and take a moment to enjoy your cozy room. Cuddle up in a plush bathrobe and enjoy some homemade, complimentary snacks. Don't take too long – you've got a reservation at Atlanta's finest restaurant: Bacchanalia. Uber it over to west midtown for $7 and prepare for an all-organic masterpiece with an outstanding TripExpert Score. For over 20 years, Atlanta has held Bacchanalia 94 as the city's best restaurant and it's no surprise with its dining room's "vaulted ceiling" and "exposed brick-trimmed windows," its "low-lit sexy bar," and its "vibrant, seasonal American" five course pre-fixe menu (Forbes Travel Guide). Bacchanalia's chefs Anne Quantrano and Clifford Harrison often pull ingredients from their own farm at home or from other small farms to ensure the highest quality for their dishes. Their pre-fixe may set you back $85 per person (not including any caviar service), but when in Atlanta, do as the Atlantans: try the Gulf Crab Fritters and Braised Short Ribs.
Since Atlanta is the artist mecca of the South, we couldn't forget to go to the theater while you're there. While the Fox Theater houses touring Broadway shows, we're actually going to send you to the Alliance Theater to see a show directed, acted, and produced by Atlanta's finest. A $7 Uber ride away from dinner, the Alliance Theater boasts world-class productions and vows to honor the work from the most diverse group of artists possible. From original works to pieces once performed on Broadway, their shows cost between $20 and $45, a good price considering the caliber of their artists.
With a piece of Atlanta's performing arts under your belt, it's probably time to call it a night. Your last Uber for the night will cost you $6 to get back to Stonehurst Place. Once you're back, you can take in the night air on their front porch or enjoy some quiet in their cozy sitting room. If you're feeling a tad restless, you could grab a nightcap at one of several restaurants/lounges near your hotel such as 10th and Piedmont. In addition to a vibrant night scene, this area is known for the many bars catering to the LGBT community. When it's time to wind down, your bed will greet you with incredible comfort with Stonehurst's luxury linens and a quiet, uninterrupted night's rest.
Check out in the morning will mark the end of your trip and, congratulations, you will have had the best and most authentic 24 hours in Atlanta possible! You had your fair share of Southern cooking, took in Atlanta's beautiful scenery and parks, had dinner at the best restaurant in the whole city, and took in some of the best art The Big Peach has to offer.