Through novels, we can travel vicariously, stepping into the shoes of characters on holidays, or embarking on expeditions around the world. Whether you're looking for an armchair vacation, or an epic quest across a continent experienced from the comfort of your bedroom, here are TripExpert's best fiction books about travel.
The Vacationers by Emma Straub
A perfect page-turner for these dark times, The Vacationers is well-deserving of its status as a New York Times bestseller, with its insightful take on family, love, secrecy, and jealousy. With captivating descriptions of the sparkling seas and mountains of Mallorca, the novel also has all the necessary ingredients for some dreamy escapism.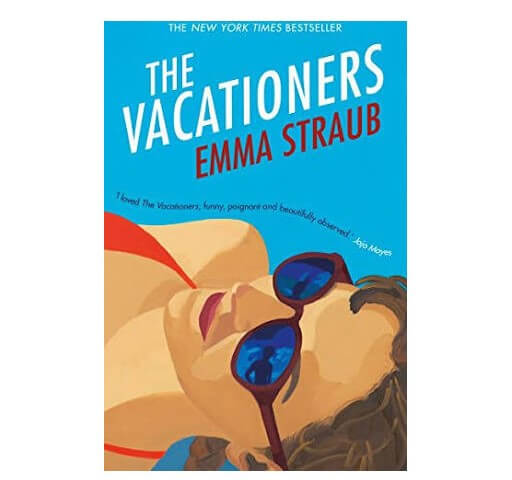 The story of the Posts and their two-week vacation on the Spanish island of Mallorca, the novel also shows how holidays, meant to be a time of rest and relaxation, can all too often become a nightmare. The Posts, it turns out, are a highly dysfunctional family, and it doesn't take long for tensions to boil over.
Step into the shoes of one of the 'vacationers' of the title, and enjoy some well-deserved beach time, delicious Mallorcan cuisine, as well as, the inevitable arguments.
Bonjour Tristesse, by Françoise Sagan
It's a long, sweltering summer on the French Riviera, where Cécile and her father, a dashing libertine, enjoy a decadent and hedonistic lifestyle. Following her father's example, Cécile doesn't give much thought to social convention. She makes no effort in her school studies, instead following her heart, and embarking on a love affair with a law student staying nearby.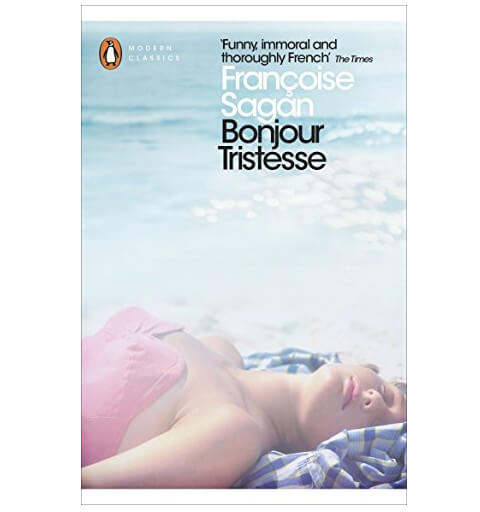 The romance is over quickly though with the arrival of a friend of Cécile's late mother, who then falls in love with her father. Cécile comes up with a scheme to prevent their marriage. Inevitably, and tragically, things don't go entirely to plan.
Written by Sagan when she was only 18 years old, the novel caused a furore when it was first published. In fact, in the original 1950s English publication, the more explicit scenes were removed.
Shantaram by Gregory David Roberts
Embark on a journey through the dark and sordid underworld of contemporary India. This is the story of a convict called Lin, who escapes prison in Australia and hides from the authorities in a Bombay slum. Meanwhile, he's running a medical clinic and working for the mafia on the side as a money launderer and soldier.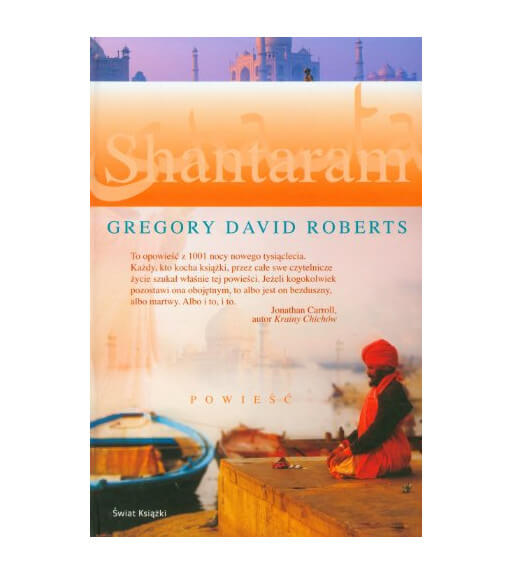 So begins 936 pages of dizzying, chaotic adventures as Lin, and his loyal friend, Prabaker, encounter gangsters, beggars, soldiers, Bollywood stars, and wise men that together make up this colorful and beguiling picture of Bombay.
With its portrayal of romance, betrayal, crime, violence, fame, spirituality, and poverty, Shantaram leads you on a riotous journey that's as speedy and exhilarating as a thriller, but with poignant insights and reflections that will stay with you long after reading it.
The Signature of All Things by Elizabeth Gilbert
Taking us both back in time and across the world to London, Peru, Philadelphia, Amsterdam, and Tahiti, The Signature of All Things is the story of Alma Whittaker, the daughter of the richest man in the New World, whose fortune has been built on trading exotic plants. Alma becomes a botanist herself, and, after her father die, sets off on her own epic journey.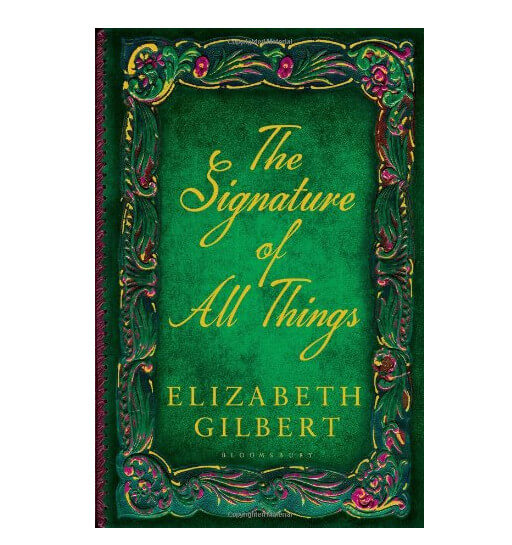 It's a fast-paced narrative with a diverse cast that includes missionaries, astronomers, boat captains, and scientists. Vast in scope but with careful attention to detail too, it expertly depicts the sorrows and struggles of the heroine, Alma. You'll quickly find yourself won over by her questioning mind, enterprizing spirit, and love for the natural world.
The Sun Also Rises by Ernest Hemingway
The Sun Also Rises is Hemingway's debut novel and is widely believed to be his best. Entitled Fiesta for English audiences, it tells the story of the love affair between Jake Barnes and Lady Brett Ashley. Written in Hemingway's signature sparse but high-impact style, it begins with the glittering nightlife of 1920s Paris, before taking the reader to the bullfights of Pamplona.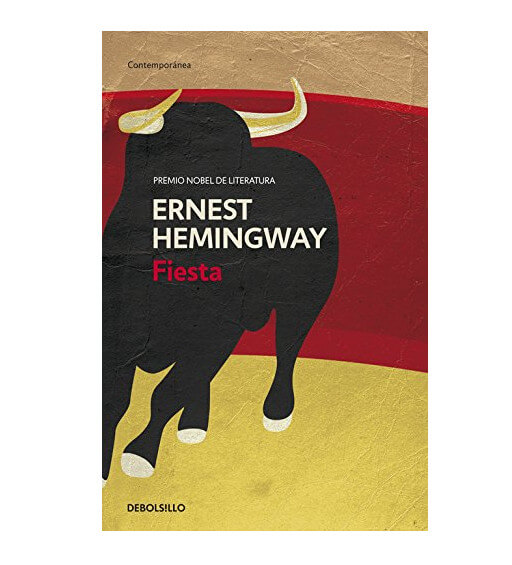 Join this group of expats as they make their way aimlessly through Europe, partying, falling in love, fighting, and drinking away their sorrows on the way.
With its depiction of the disillusionment, anxiety and cynicism of those who came of age during World War One, the novel has been dubbed a modern classic.
Fear and Loathing in Las Vegas by Hunter S. Thompson
For a free-wheeling ride through the desert from LA to Las Vegas, look no further than this book. Hunter S. Thompson is widely known for his unorthodox approach to work and, indeed, life. While writing, it is said he would make his way through supplies that included cocaine, marijuana, LSD, chartreuse, Champagne and gin.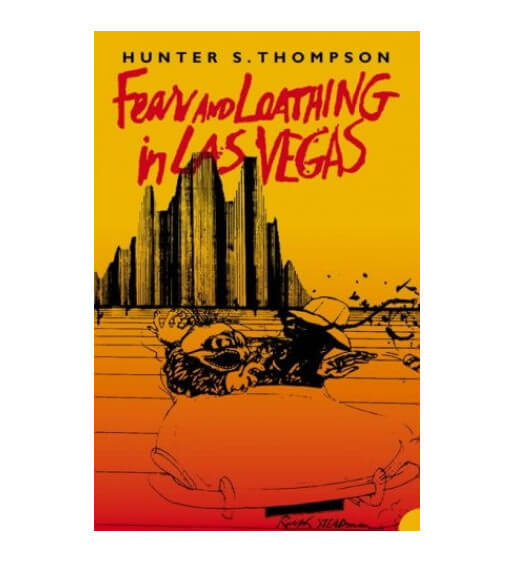 So it's not hard to see where the inspiration came from for Raoul Duke who, along with his attorney, Dr Gonzo, takes to the road, heading to Las Vegas to report on a motorcycle race. Horrific and hilarious by turns, the novel is both an exploration of the American dream, and one of the most bizarre road trips of all times.
While hard to follow at times, there's no denying that this novel is a lot of fun to read. And fun is exactly what we need right now.
The Alchemist is the magical story of Santiago, an Andalusian shepherd, who sets off on a quest in search of treasure that turns out to be more a journey of self-discovery where he finds his "Personal Legend," or purpose in life. On the way, he meets everyone from kings to swindlers, encounters tribal wars, and discovers the art of alchemy.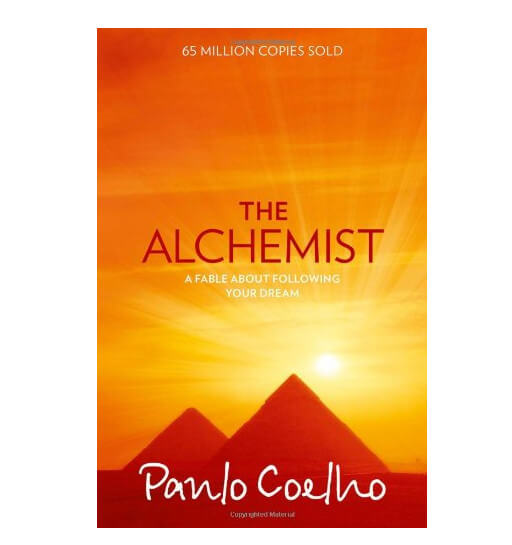 He learns important lessons about destiny, perseverance, stepping outside the comfort zone, and embracing the present. Many people credit this novel with changing their entire outlook on life.