Drake has said, "When I think of myself, I think of Toronto. My music would never sound the way it does if it weren't for Toronto." Growing up in the suburbs outside Toronto, Drake's love for his hometown shows no bounds. The rapper is set to release his long-awaited fourth album Views from the 6 this month, once again referencing his city. Recently, he was given the key to the city by mayor John Tory at the NBA All Star Celebrity Game, held for the first time outside the U.S.
Despite having multiple cribs in LA, NYC and Miami, Drake often makes his way home, either hitting up Joso's for seafood or hiding out at the Hazelton Hotel. If you've got love for the 6 God, then we have the ultimate guide to exploring Canada's largest and most culturally diverse city to the soundtrack of its most treasured export.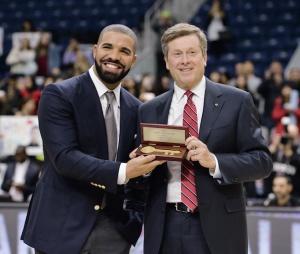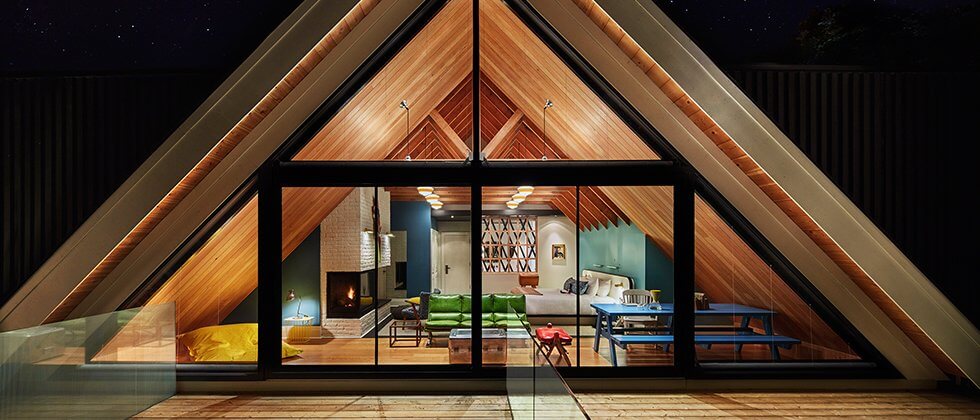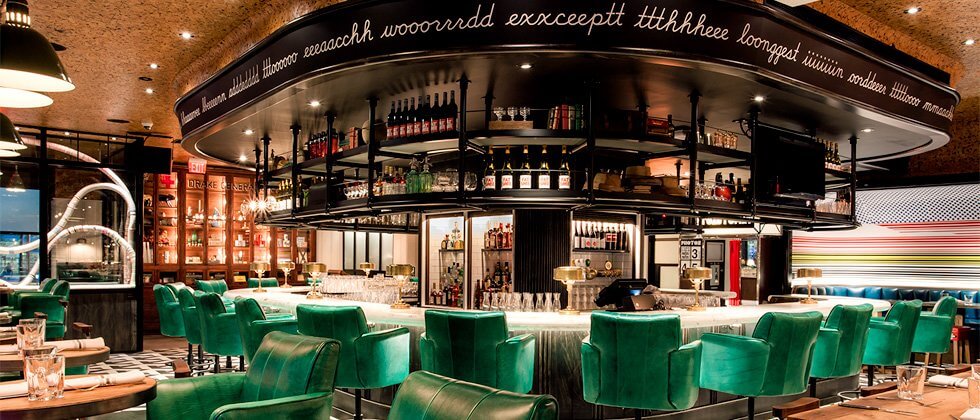 No relation to Toronto's favorite rapper, but you'd be hard-pressed to find a more apt hotel to stay in. Concierge.com says "for anyone who wants to live hard, party with locals, and see the city's younger, hipper side, there's no better place to lay your weary head." With only 19 rooms, the Drake may be small in size, but "epitomises bohemian luxury" according to Insight Guides. A popular rooftop patio, comfort food restaurant, and nightclub will make you never want to leave. Rooms from $166.
Listen: "Best I Ever Had"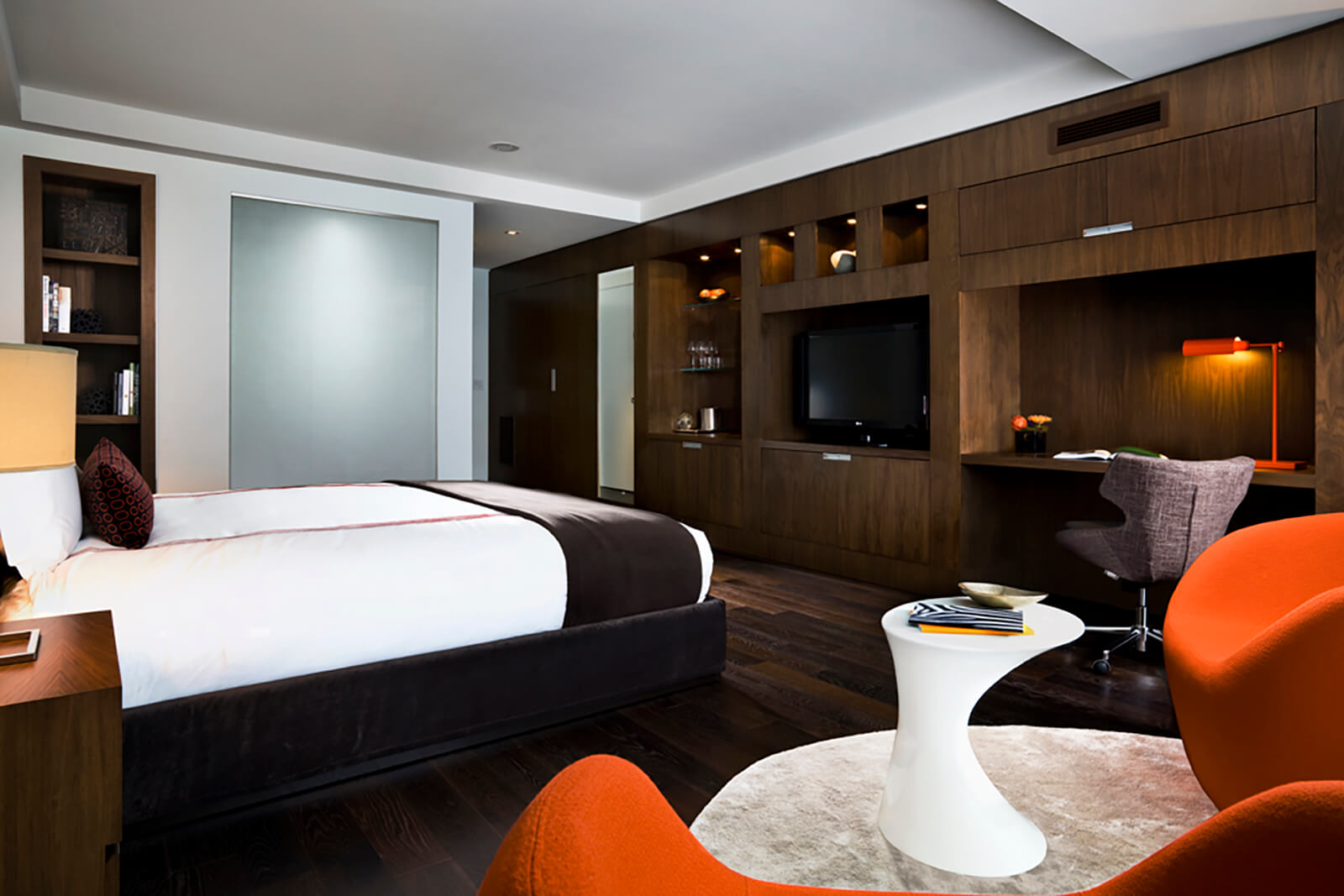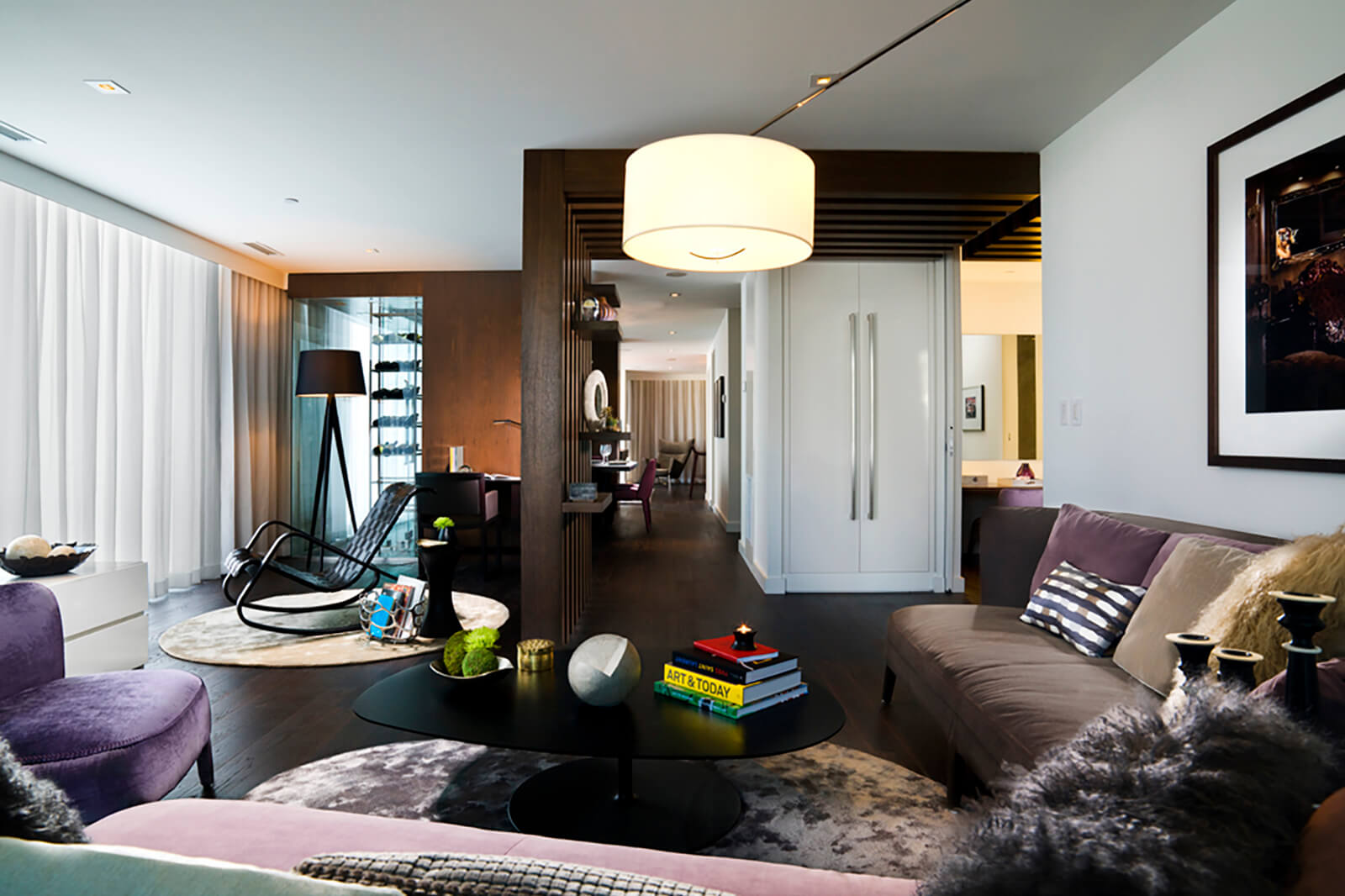 As sleek as one of Drake's whips, the NY-based hotel chain made its Toronto debut in 2010, quickly becoming an "adult amusement park" according to BlackBook. Located in the fashionable King West Village, the hotel is a stone's throw from art, entertainment and shopping, not to mention nightlife (the hotel even has its own underground club). Of the hotel, Gayot says "guests who choose one of the Toronto Thompson Hotel's spacious 102 rooms or suites can enjoy floor-to-ceiling window views and such amenities as marble bathrooms with heated floors." Rooms from $230.
Listen: "HYFR"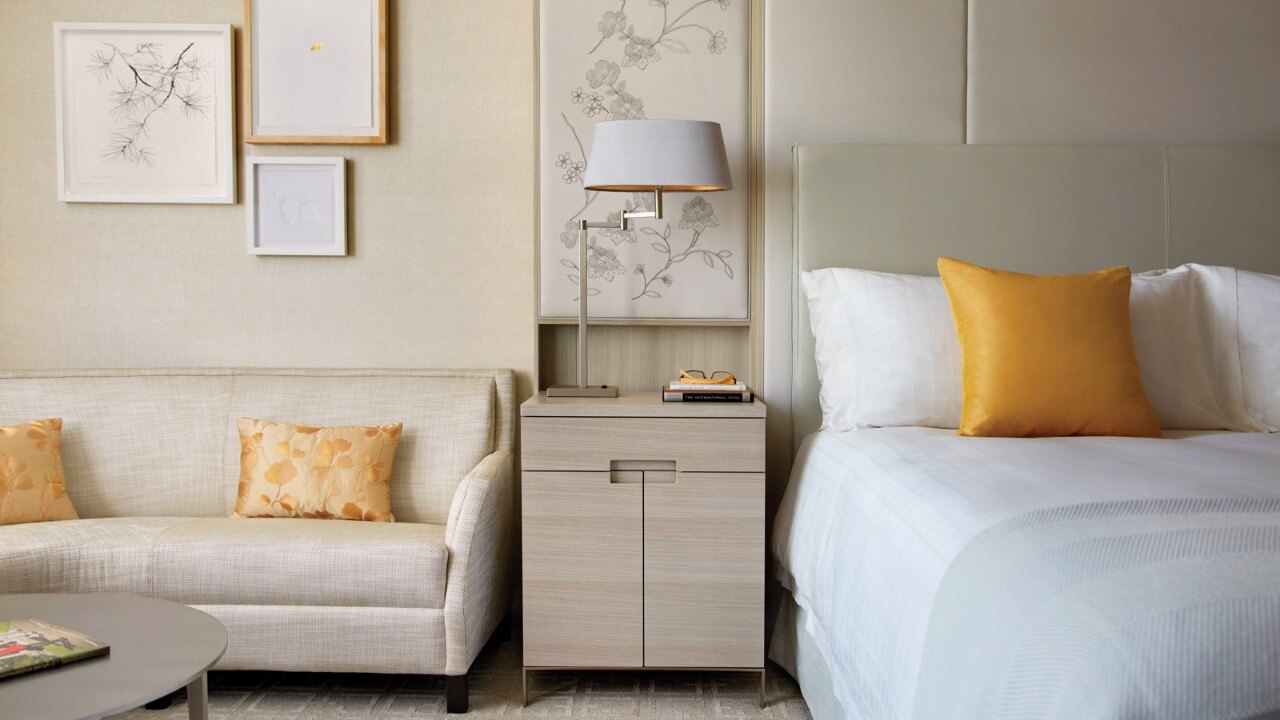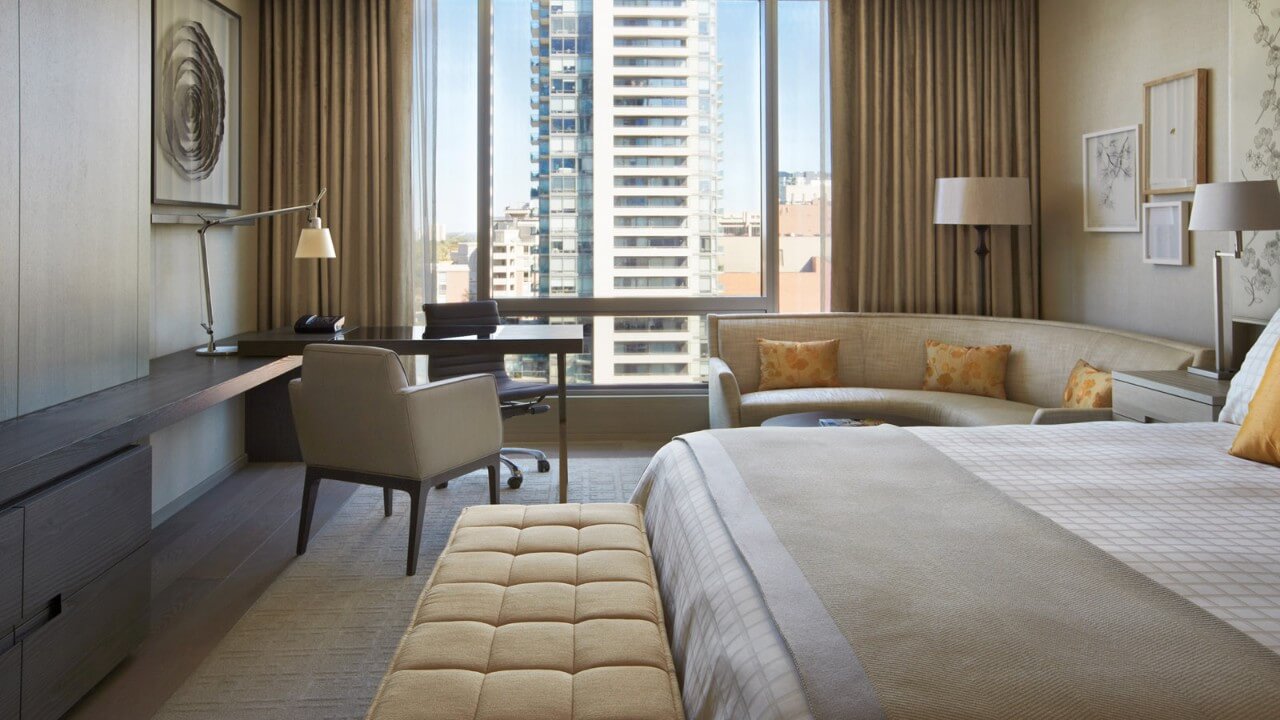 Drake references this Four Seasons outpost in his latest single "Summer Sixteen," and why not? Standing 55 floors tall with 259 rooms, the hotel is perfect for holding court with your crew, "looking like a damn football team." Located in the upscale Yorkville neighborhood, Jetsetter says the Four Seasons is "a scene-stealing skyscraper with a talked-about restaurant and stellar spa in downtown's swankiest 'hood." It's nice being so high up, huh? Rooms from $367.
Listen: "Summer Sixteen"
The Hazy, as it's affectionately known, made not one but two appearances on Drake's fourth mixtape If You're Reading This It's Too Late. A favorite among high rollers, the luxury hotel in Yorkville features rooms decked out in black and gold (Drizzy's colors of choice). "Sophisticated, dramatic and sexy, this hotel is small enough (62 rooms, 15 suites) to make you feel like the someone special that we all know you are (Lonely Planet). Rooms from $289.
Listen: "Used To" "10 Bands"
We'd like to imagine Drake toasting his first record deal with his crew at this Toronto institution for more than 30 years. Consistently stellar food and fantastic views of the Toronto skyline make this one of the best places for a celebratory meal. "Up on a hillside overlooking the dazzling downtown lights, Scaramouche is the perfect hideaway for falling in love with food or your dining companion" (Forbes). Main courses from $39.
List: "Crew Love"
This ivy-covered temple to seafood in Yorkville has been serving the freshest catch of the day since 1977. "Artistic objects, sensuous paintings of nudes and the sea, and signed celebrity photos line the walls at this two-story seafood institution that might catch you off-guard with its eccentricity" (Fodor's). You might recognize the restaurant as the ornate setting for Drake's Take Care album cover (and a mention in "5AM in Toronto"). Main courses from $28.
Listen: "Take Care"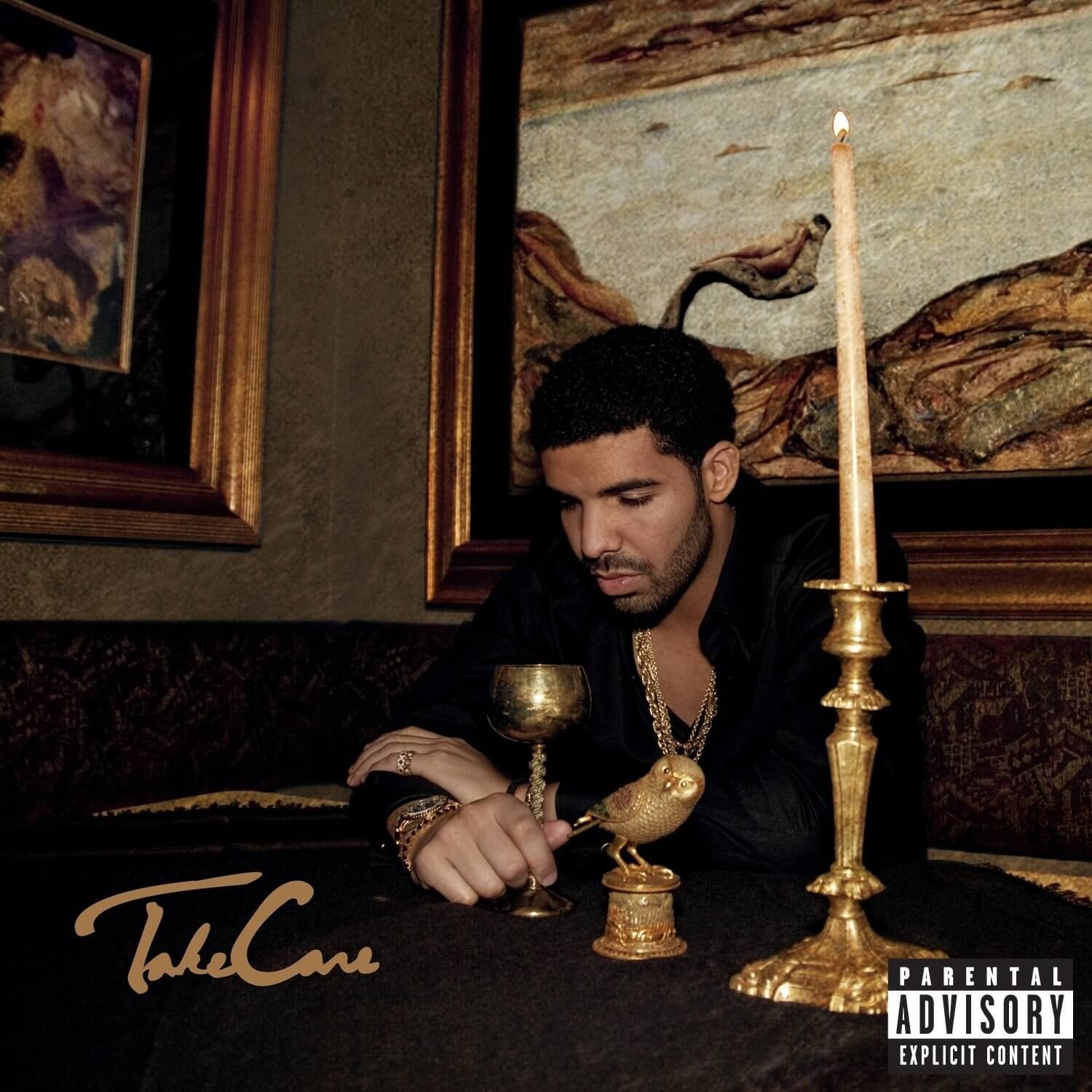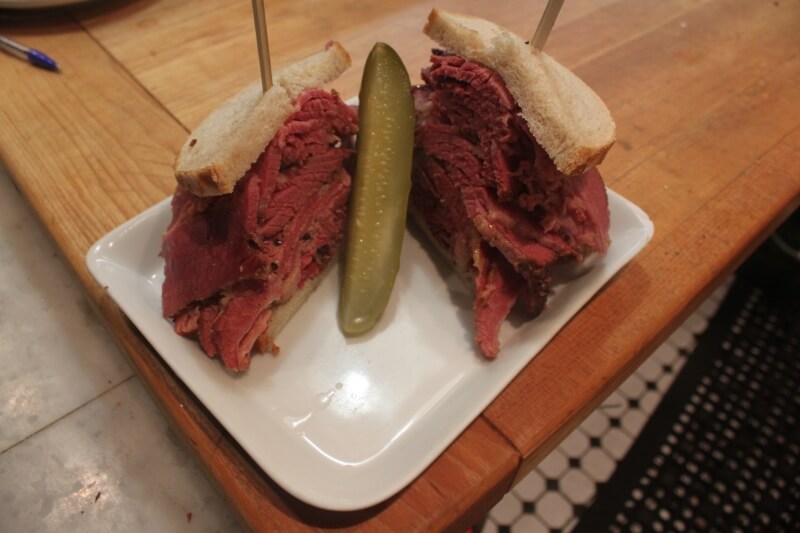 To get in touch with his Jewish side, we can imagine Drake taking his mom to one of the city's best delis serving corned beef and pastrami (called smoked meat here). BlackBook says "Zane Caplansky's old school deli has become the de facto spot for Jewish comfort food thanks to his luscious cured beef."
Listen: "You & The 6"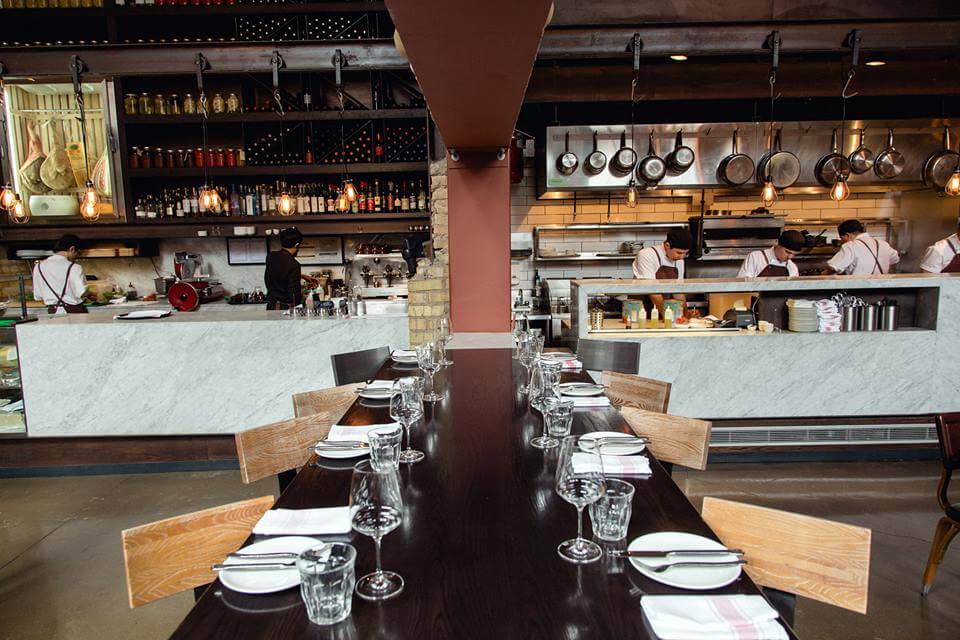 We wouldn't be shocked to see Drake sipping vino at this Italian spot in King West (he references two other Italian joints, Il Mulino and Sotto Sotto in "Pound Cake" featuring Jay Z). Zagat says "at his high-end, hard-to-find Italian in King West, chef Rob Gentile serves upscale takes on rustic fare, using charcuterie, sausages and pastas made in-house." Main courses from $21.
Listen: "Pound Cake"
For a near-guaranteed Drake sighting…
Fring's
https://www.instagram.com/p/BAlJ1IWPDQR/
You can thank Drake for one of the hottest spots in town – he did, after all, give Fring's its name. Helmed by celebrity chef Susur Lee, the new restaurant in King West opened late 2015 and has already seen a bevy of famous faces come to taste its global cuisine and see its uber-cool interior. Combine that with the best song of 2015 (we may be biased) and your night is set.
Listen: "Hotline Bling"
For that "irie" taste…
The Real Jerk
https://www.instagram.com/p/BC9TwSPk8fL/
You want authentic Caribbean flavor in Toronto? The Real Jerk is the answer. It recently played host to Rihanna and Drake for her "Work" music video, although we can imagine the weekly vibe is a little more sedated than what's depicted in the video.
Listen: Work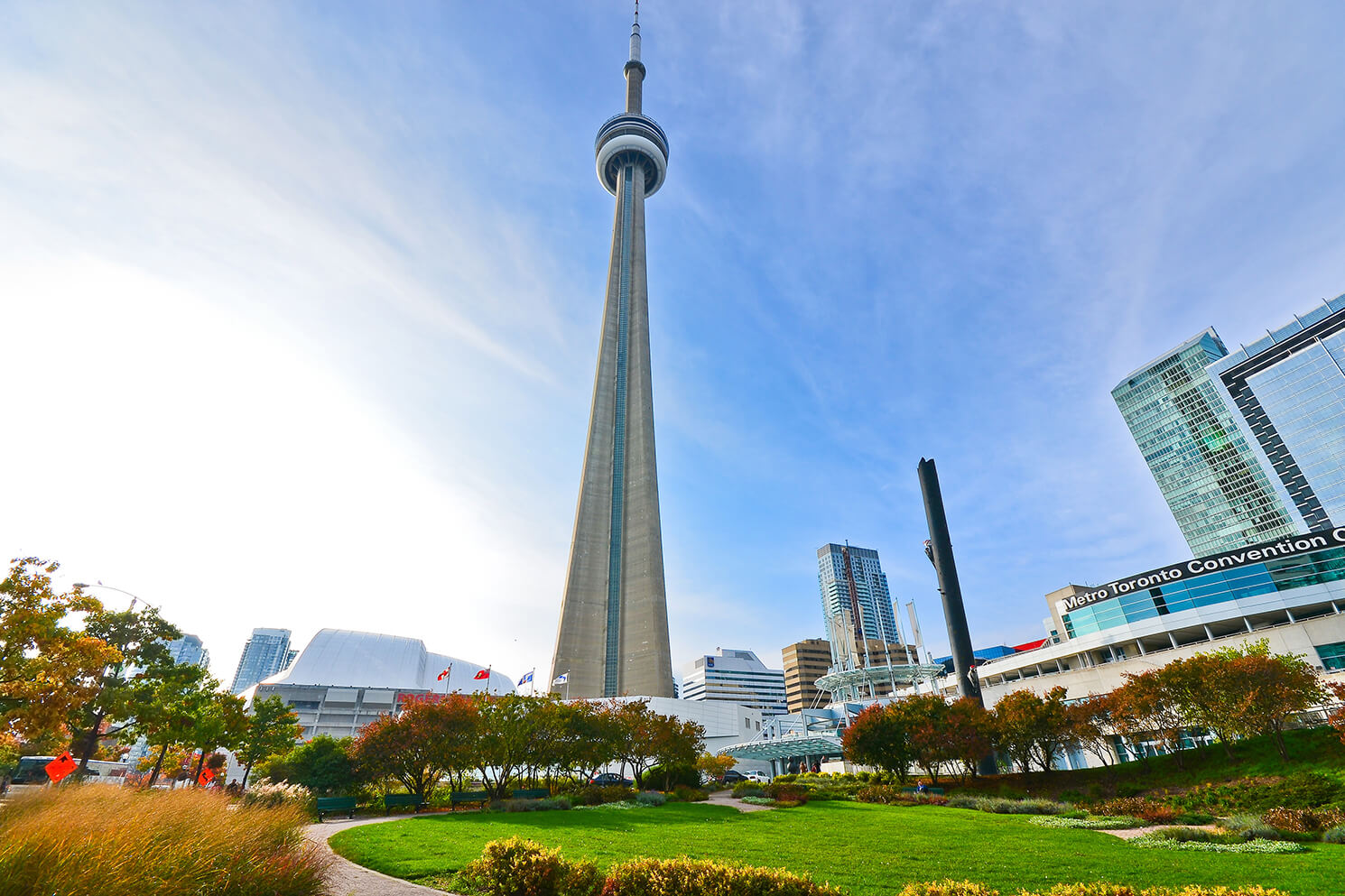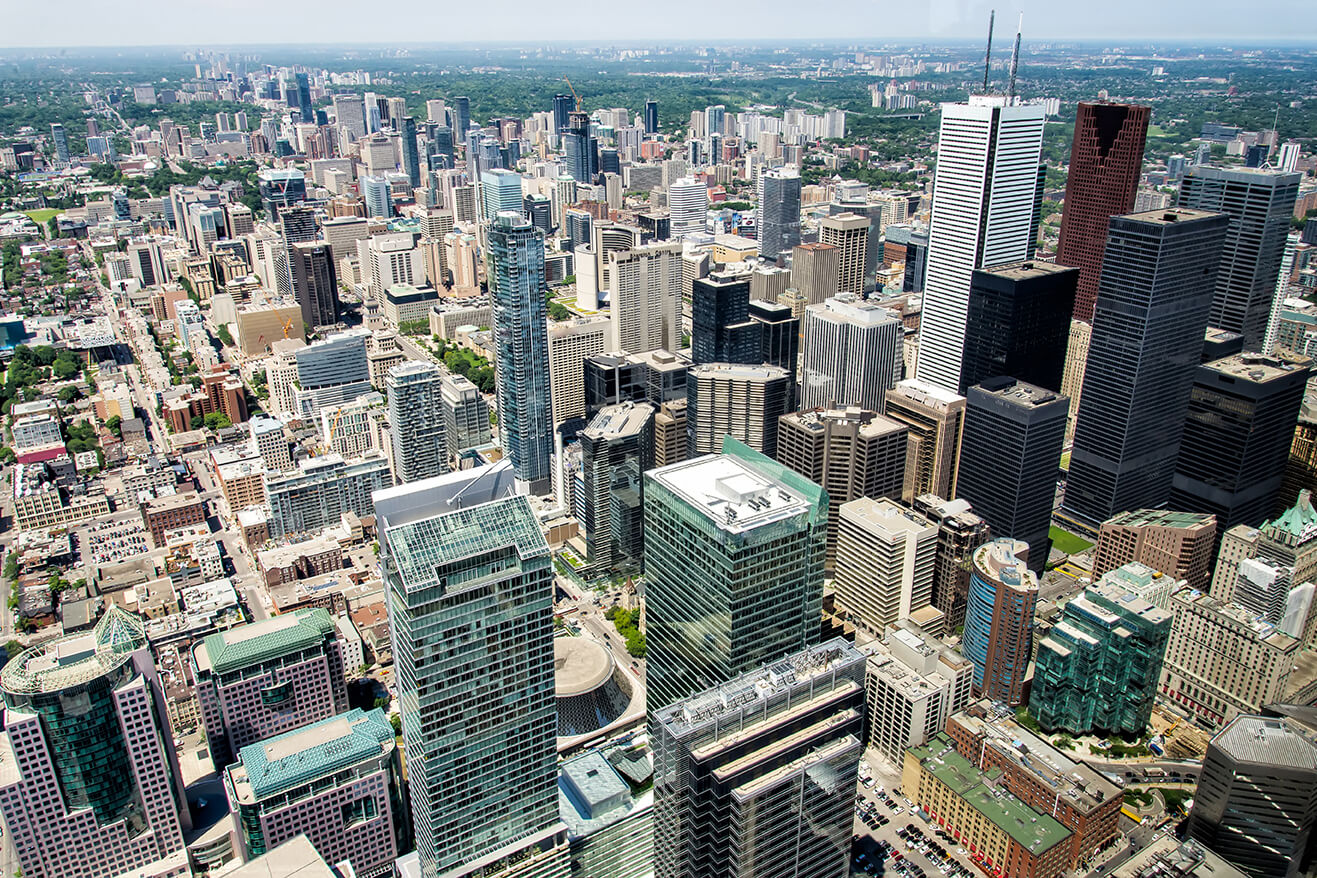 TripExpert's top rated attraction in Toronto also happens to be one of Drake's favorites, too: he has a tattoo of the tower inked on his arm and was seen riding its elevator in "Headlines." At 1,815 feet, the CN Tower soars above Toronto skyline, much like the Empire State Building in NYC. Lonely Planet says "riding those glass elevators up the highest freestanding structure in the world (553m) is one of those things in life you just have to do."
Listen: "6 God"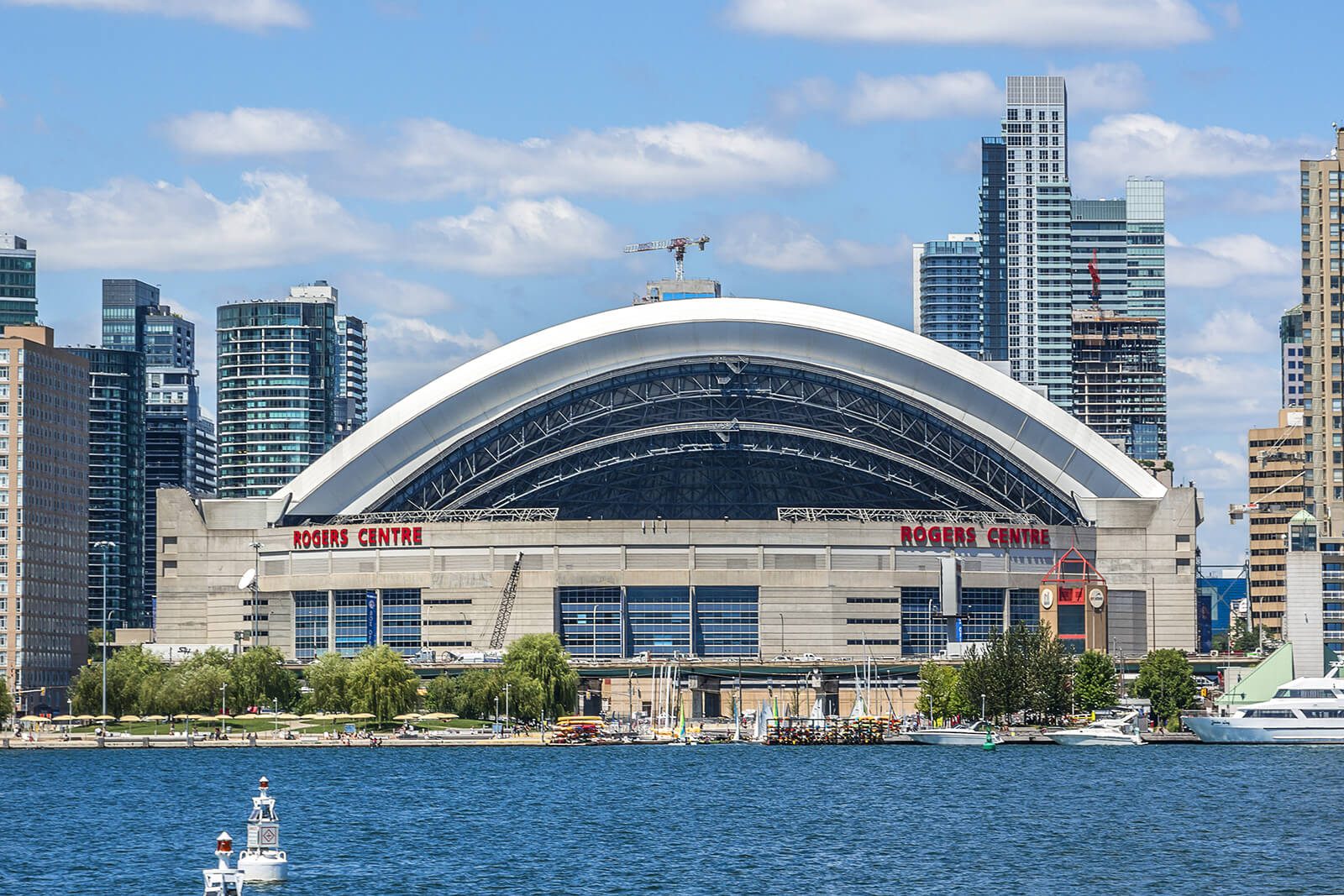 Home of the Toronto Blue Jays, Rogers Centre was prominently featured in Drake's "Headlines" music video and is a signature feature on the city's burgeoning waterfront. While Time Out says it resembles "a giant white beetle," the view of the CN Tower from the stadium can hardly be beat. After seeing a game, wander around the Queens Quay, a new urban revitalization project with green space and public art.
Listen: "Headlines"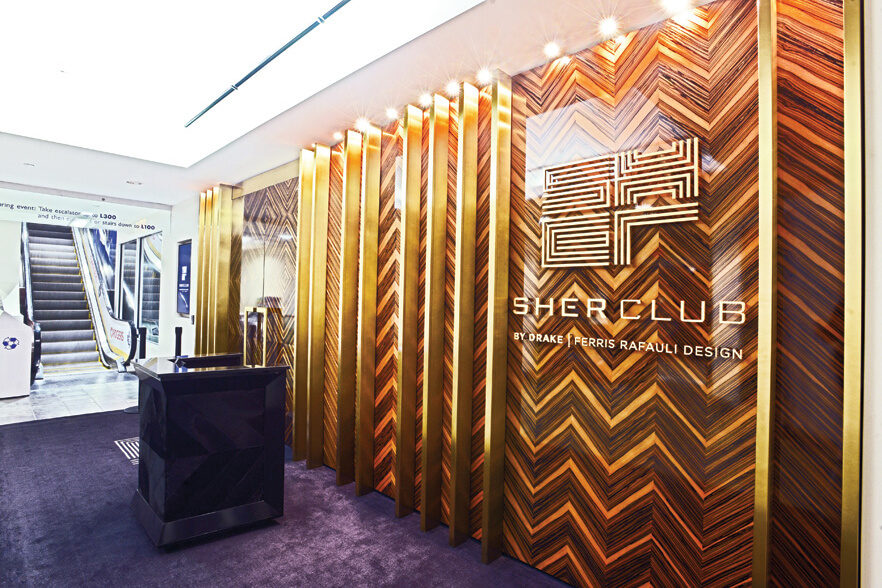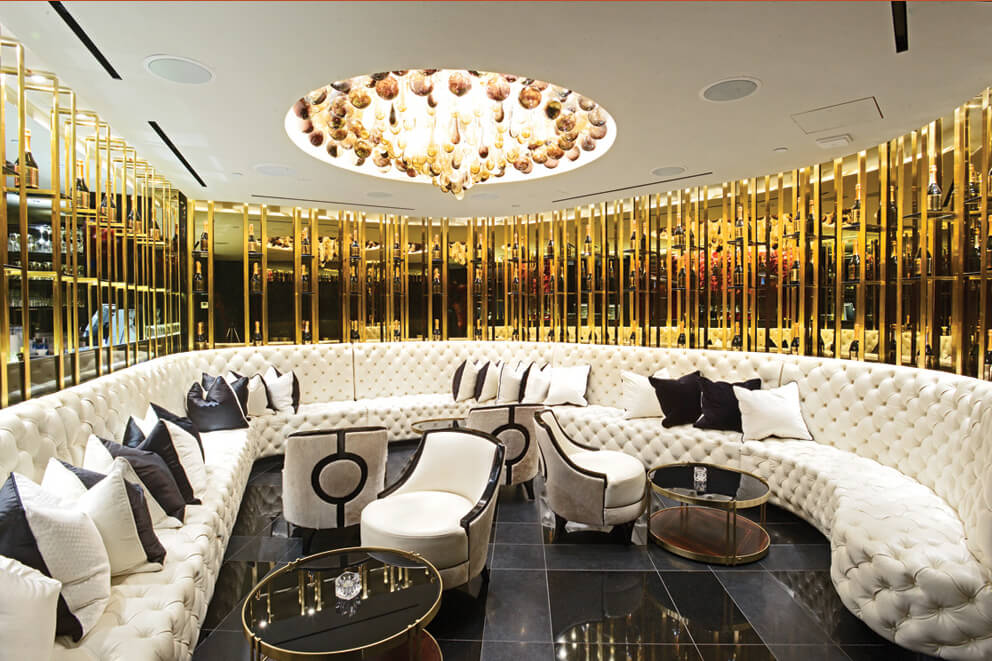 You'll likely catch Drake cheering on the Toronto Raptors at this stadium – he is their official global ambassador. Whether or not you have thousands to spend on floor seats, it's worth seeing a game and witnessing the city's passion for sports. In 2015, Drake opened an exclusive, members-only club in the Air Canada Centre, Sher Club.
Listen: "Energy"
For a chill time on the water…
Mariposa Private Harbor Cruise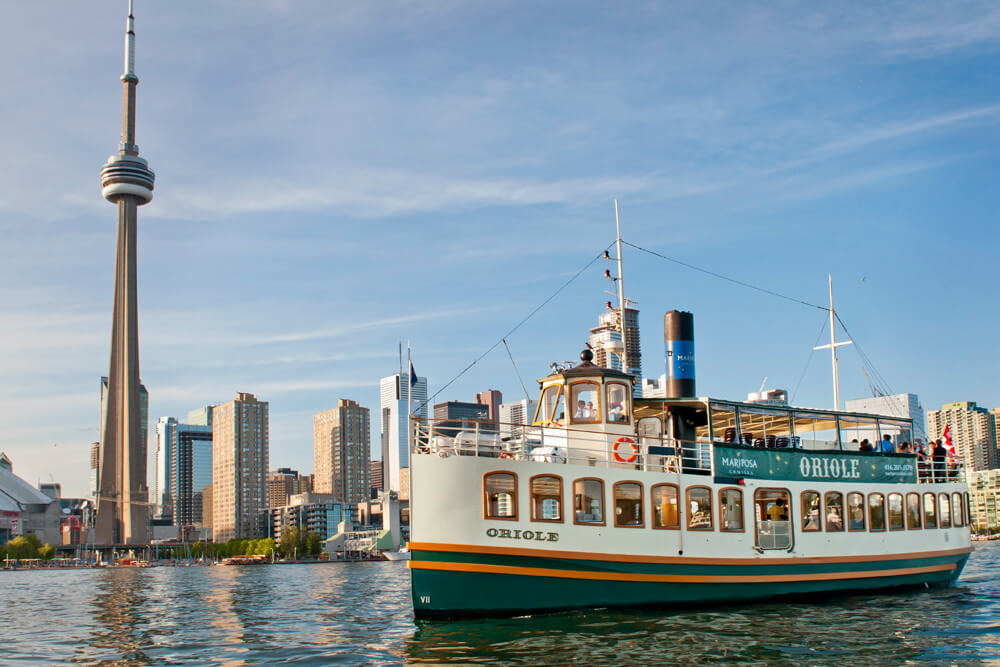 Toast the city on a private charter on Toronto's harbor, champagne glass in hand.
For the night owl…
Drake Underground
https://www.instagram.com/p/3Ws495S55i/
Located in the basement of The Drake Hotel, the subterranean venue is "beloved by many by many for the intimate opportunities it offers to see genre-spanning artists and DJs on its red curtained stage," according to blogTO.com. Time to be on your best (worst) behavior.
Listen: "Worst Behavior"
https://www.instagram.com/p/BBur3P3AHT4/
Drake has hosted many after parties at this sprawling nightclub on the waterfront, where the Dom Pérignon flows all night long. VIP or not, you'll feel like a motherf***in legend at this sleek and sexy outdoor/indoor club. More recently, the club played host to the NBA All Stars afterparty.
Listen: "Legend"