Pike Place Market
---
13 expert reviews
"The new MarketFront, which will convert a parking lot on Western Ave. into a public plaza and space for even more farmers, craftspeople and artists."
– Where
Fodor's
"One of the nation's largest and oldest public markets, Pike Place Market dates from 1907, when the city issued permits allowing farmers to sell produce from wagons parked at Pike Place."
Full review
Concierge
"This bustling, labyrinthine bazaar is a wonderful place to while away a few hours."
Lonely Planet
"A cavalcade of noise, smells, personalities, banter and urban theater that's almost London-like in its cosmopolitanism."
Full review
Not For Tourists
"So authentic even locals shop here!"
Not For Tourists
"The most unlikely public art created by thousands of wads of masticated gum."
Show All Reviews
---
Featured in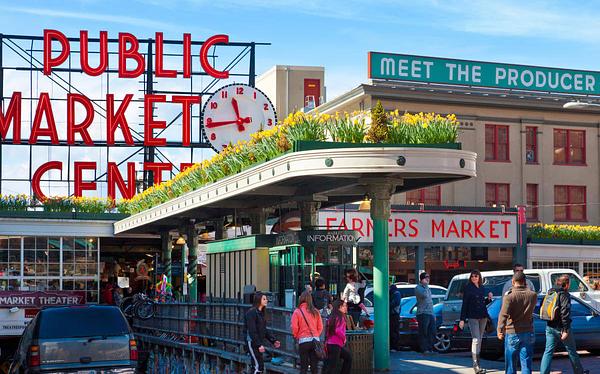 Outdoor
From city streets to Salish Seas, check out our Experts' Choice picks for the very best attractions in the Emerald City.
Read more
---