Grand Hotel Excelsior Vittoria
---
10 expert reviews
"A classic and elegant hotel in a commanding clifftop location with a large, panoramic terrace overlooking the bay of Naples."
– The Telegraph
Insight Guides
"The most refined of Sorrento's grand cliff-top hotels, set among citrus trees. Most rooms have marble bathrooms and a balcony overlooking the sea or the grounds."
Concierge
"View the entire 2011 Gold List of the world's best places to stay › Also appeared in the Gold List in 2010, 2009, 2008, 2007, 2005 Amenities: ..."
Star Service
"In a prized cliffside location with panoramic Mediterranean vistas, this property competes at the top, alongside above the smaller Bellevue Syrene."
Full review
i
Note: There are a few often-overlooked Classic rooms with sea views, and these are worth requesting.
Travel + Leisure
"Three adjoining 19th-century buildings on a cliff overlooking the Bay of Naples and Mount Vesuvius, owned and operated by the same family since 1834 and still containing many original furnishings."
Full review
Oyster
"Perched on the hillside overlooking the Bay of Naples, the four-and-a-half-pearl Grand Hotel Excelsior Vittoria is a true gem."
Full review
Show All Reviews
---
Featured in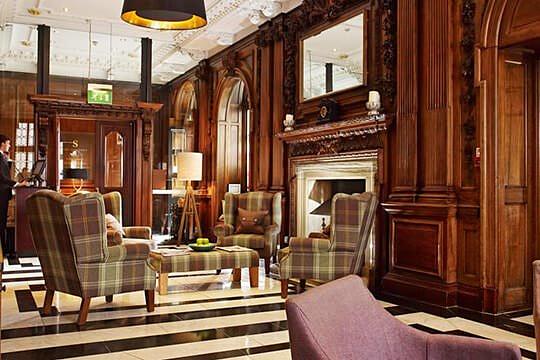 Hotels
Culture vultures will love these spots.
Read more
---
Best price guaranteed + Free cancellation
Book now
View larger map
00 39 081 1892 4061
Piazza Tasso, 34, 80067 Sorrento
5 stars