Chuy's
---
3 expert reviews
"In the row of low-priced, friendly restaurants that line Barton Springs Road just east of Zilker Park, Chuy's stands out for its determinedly wacky decor... and its sauce-smothered Tex-Mex food."
– Frommer's
Concierge
"Chuy's food is pretty straightforward Tex-Mex but it compensates for a lack of surprises with gargantuan portions and gregarious service."
Zagat
"This longtime "Austin classic" chain "still rocks" say fans of its "tasty" Tex-Mex eats, "killer margaritas" and overall "funky", "convivial" atmosphere."
Full review
---
Featured in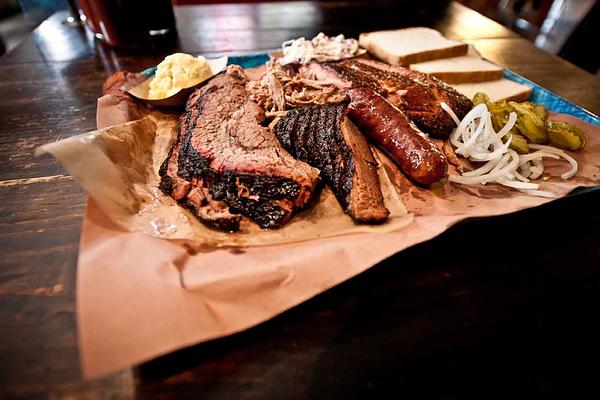 Restaurants
If you're looking to go beyond the festival food stands and sample some excellent local Austin grub, we've got you covered.
Read more
---