Four Seasons Hotel Miami
---
15 expert reviews
"Attractions inside the 70-story glass-and-granite tower include an 80-foot wall of water, two-acre terrace with three swimming pools and the 40,000-square-foot The Sports Club/LA."
– Gayot
Frommer's
"Deciding between the hyperluxe Mandarin Oriental and the equally luxe, albeit somewhat museumlike, Four Seasons is almost like trying to tell the difference between Ava and Zsa Zsa Gabor."
Full review
Concierge
"Once you get upstairs to the real hotel entrance, you find an art lover's nirvana, particularly if you like the voluptuous statues of Fernando Botero."
Fodor's
"A favorite of business travelers visiting downtown's busy, business-centric Brickell Avenue, this plush sanctuary offers a respite from the nine-to-five mayhem."
Full review
DK Eyewitness
"A skyscraper in the heart of the business district, this hotel is especially favored by jet-setters and celebs."
Rough Guide
"There are over two hundred polished chambers at this skyline-defining business hotel perched beside the waters of Biscayne Bay."
Show All Reviews
---
Featured in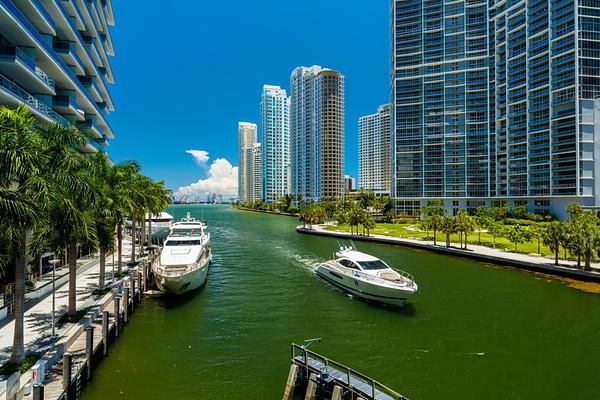 Hotels
Headed to Miami for business? You won't go wrong staying at one of these stylish, centrally located hotels.
Read more
---
Best price guaranteed + Free cancellation
Book now
View larger map
13053583535
1435 Brickell Ave, Miami, FL 33131
5 stars