Madrid is the city that never sleeps — that is unless you catch her between the hours of 2-6pm. A stillness falls on the city as shop doors roll down and workers head to their favorite bar or tavern to grab a bite before indulging in a few moments rest.
Follow their lead and recharge during these hours so you will have the stamina to join in "la marcha" of the night. Of course, that doesn't mean heading back to your hotel to sleep — Spaniards of late are shunning the actual sleeping during siesta and taking advantage of this time as an elongated social hour.
Spain, and Madrid in particular, operates in a seasonal way. During the summertime, the Siesta means thousands of people loitering in plazas wherever shade can be sought. Spring and autumn draw people from their homes, you'll find locals basking in every moment of the sunshine possible; it's not unusual to see benches full from morning to night. Winter is a strange beast in Madrid, some days will be brutally cold and siesta hour will leave the streets empty and the cafes full.
To be sure you're covered no matter the season there are plenty of indoor and outdoor options on this list. Do like the locals and let the weather be your guide!
In summer, pick a plaza and join the crowds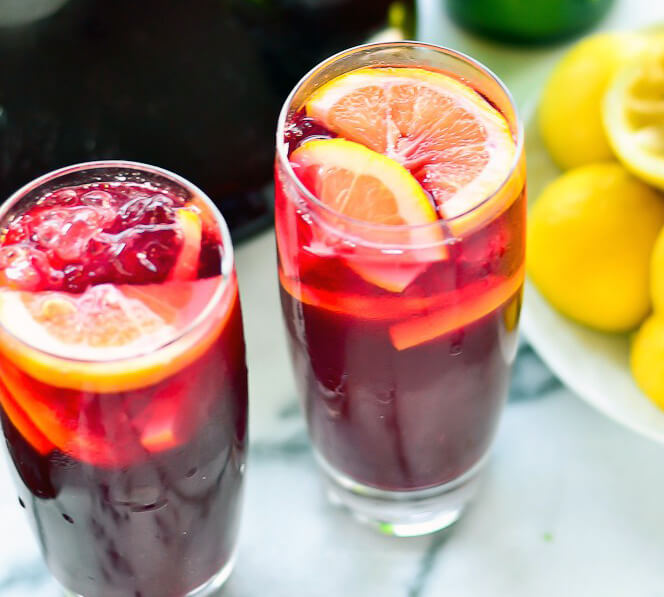 Terrazas, terraces, begin to swell with crowds right around 2 in the afternoon, and tables fill with drink after drink. During the summer months, this is the perfect time to take a tinto de verano, a wine spritzer that you will actually find locals drinking — unlike sangria which is pushed onto tourists. For beer drinkers order up a shandy or clara which is half-beer and half-lemonade. It's refreshing and hydrating at the same time. This is the secret to how the Spanish keep going all day and night, their daytime drinks are not completely alcoholic!
Winter means bigger meals and delicious dessert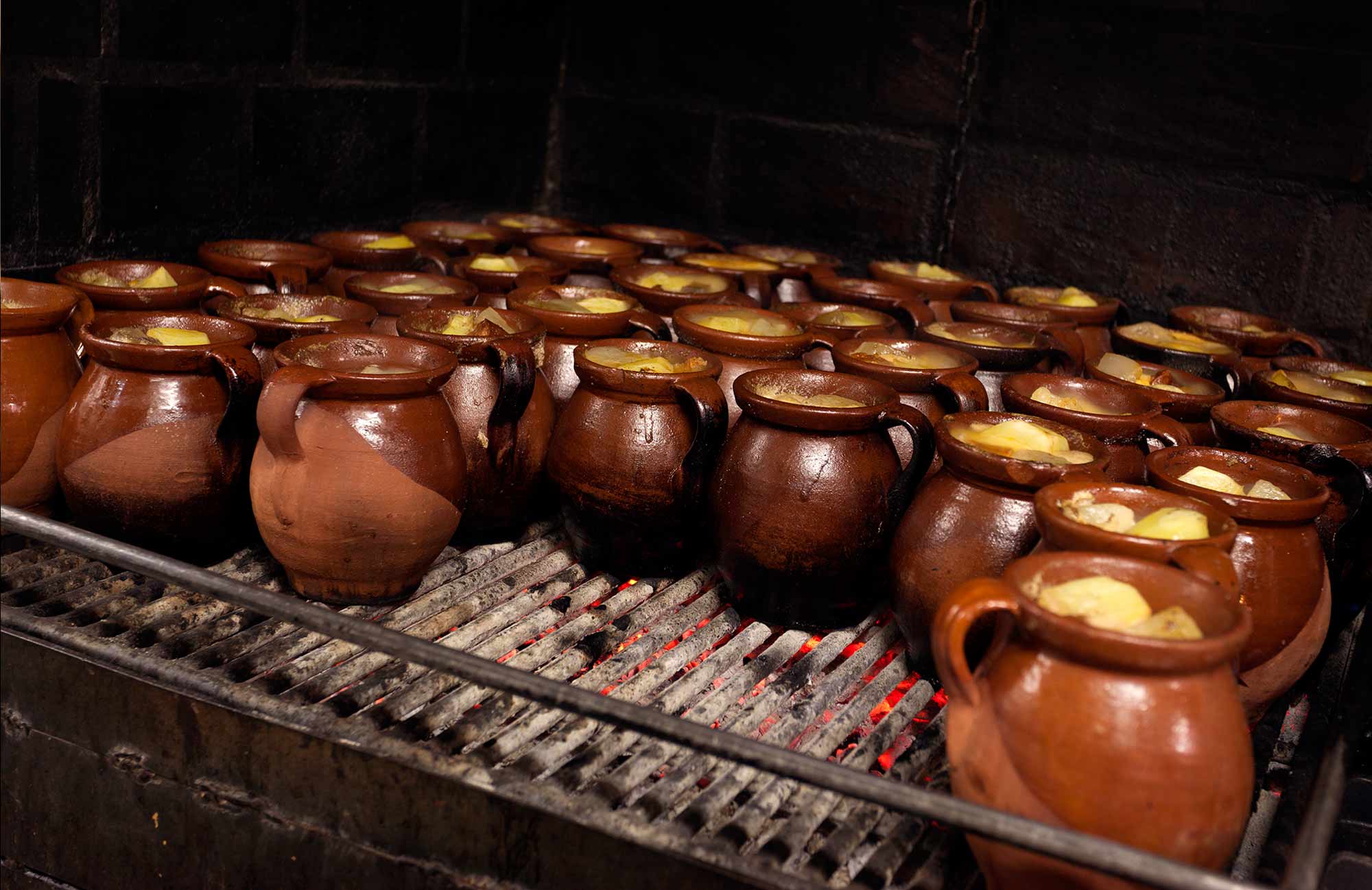 Though it might not be terraza season there are still plenty of cozy restaurants to duck into and take shelter from the elements. La Bola 78 is an old favorite for their cocido Madrileño, the local stew. Vegetarians and vegans take refuge in Plaza de la Paja 72 which is home to several cruelty-free restaurants or in Pura Vida Vegan Bar near Plaza Cebada.
No matter how your wintertime siesta begins, there's one thing many can agree on: finishing with a rich dessert. During the winter months, many people take the chance to indulge in churros and hot chocolate to keep the cold at bay. There's no place more famous than Chocolatería San Ginés 78, found tucked off Calle Arsenal, just around the corner from the iconic nightclub Joy Eslava. If you're hoping to find a place that's a little less known then walk just a few more minutes to Confitería El Riojano. Their drinking chocolate is lighter and the selection of pastries is more varied than most chocolaterías who only offer churros or porras.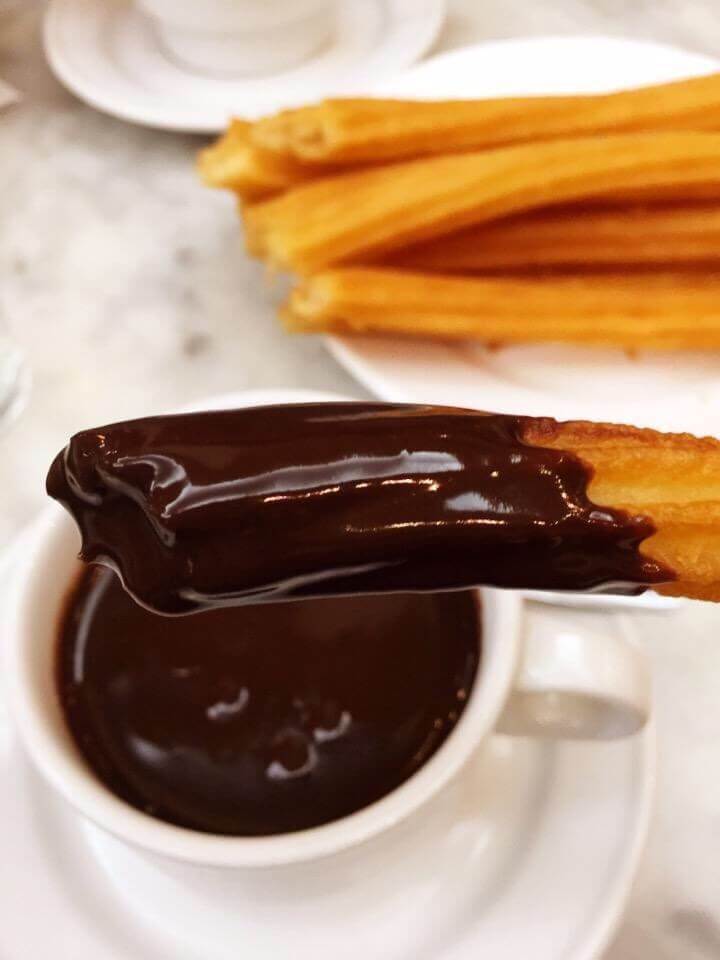 Take a rest in a park, garden, or holy place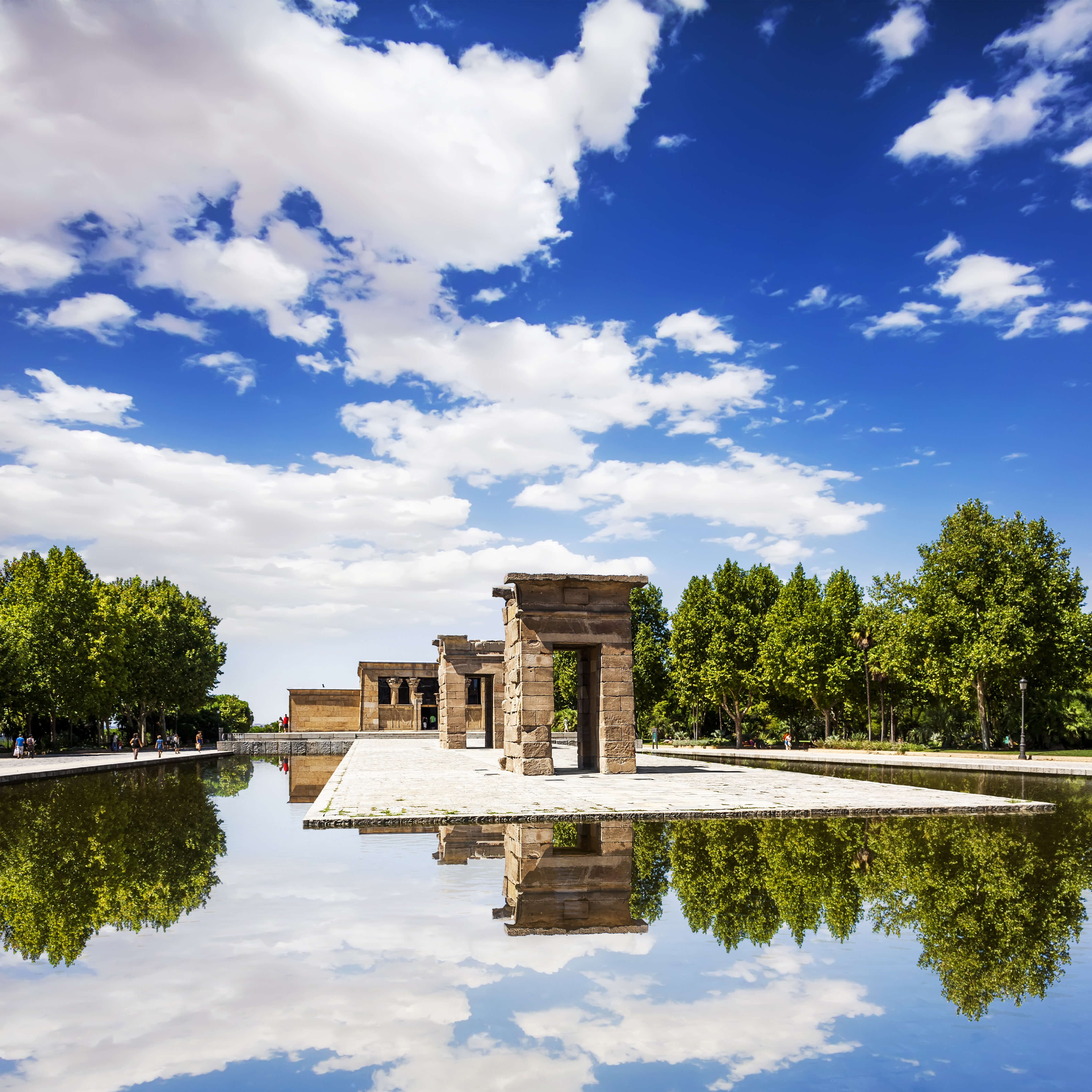 After the long and lingering lunch time meal, it's customary to take a walk to the nearest open park and close your eyes for a few moments if the weather permits. While the Retiro Park 84 is arguably the most famous of all the parks in Madrid it's also worth walking the extra mile past the Royal Palace to arrive in the shady Templo de Debod 84 park which offers one of the nicest sunsets in Madrid.
Plaza de Oriente 75 lays at the feet of the Royal Palace and the statue strewn gardens play host to many local musicians and painters. Grab a spot on one of the benches, enjoy the music, and drift off. It should go without saying, but be certain you've put your valuables into your front pocket as Madrid has one of the highest pickpocketing rates in the world.
Almudena Cathedral, to the left of the Royal Palace, also makes a good place to have a few moments of stillness in the Madrid afternoon. The colorful vaulted ceilings, stained glass, and the decorum of visitors make it a very tranquil place to sit for a while and take it all in. As there's no entry fee charged at the time of writing, it's also a good place for those on a budget to enjoy.
Make for the museums and get your cultural fix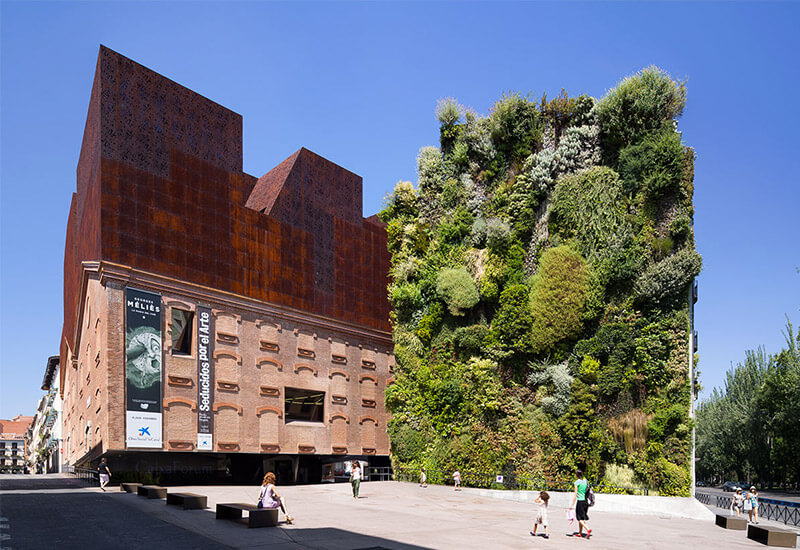 If some shut-eye isn't on your list then make for one of Madrid's many museums. The CaixaForum is always a good choice, and their location at Paseo del Prado 36 makes it an enjoyable walk from anywhere in the downtown area. The exterior of the building is covered in flowing green plants and is worth a few moments. After paying a modest admission free you'll find a bookshop, cafe, and over 600 objects on permanent display in addition to the rotating themes. My personal favorite was the sneak peeks at Pixar animation studios unreleased short films as well as the labor of love that went into each animated classic.
For a more central option, the Telefónica Building also has wonderful displays and four floors to choose from. Their rotating exhibitions include everything from massive wind-powered sculptures to director Alfred Hitchcock's life and have even included temporary virtual reality displays. Tickets are not needed for most events, you can just walk into the building which is easily found where the Gran Via meets Calle Fuencarral.
A winter sightseeing option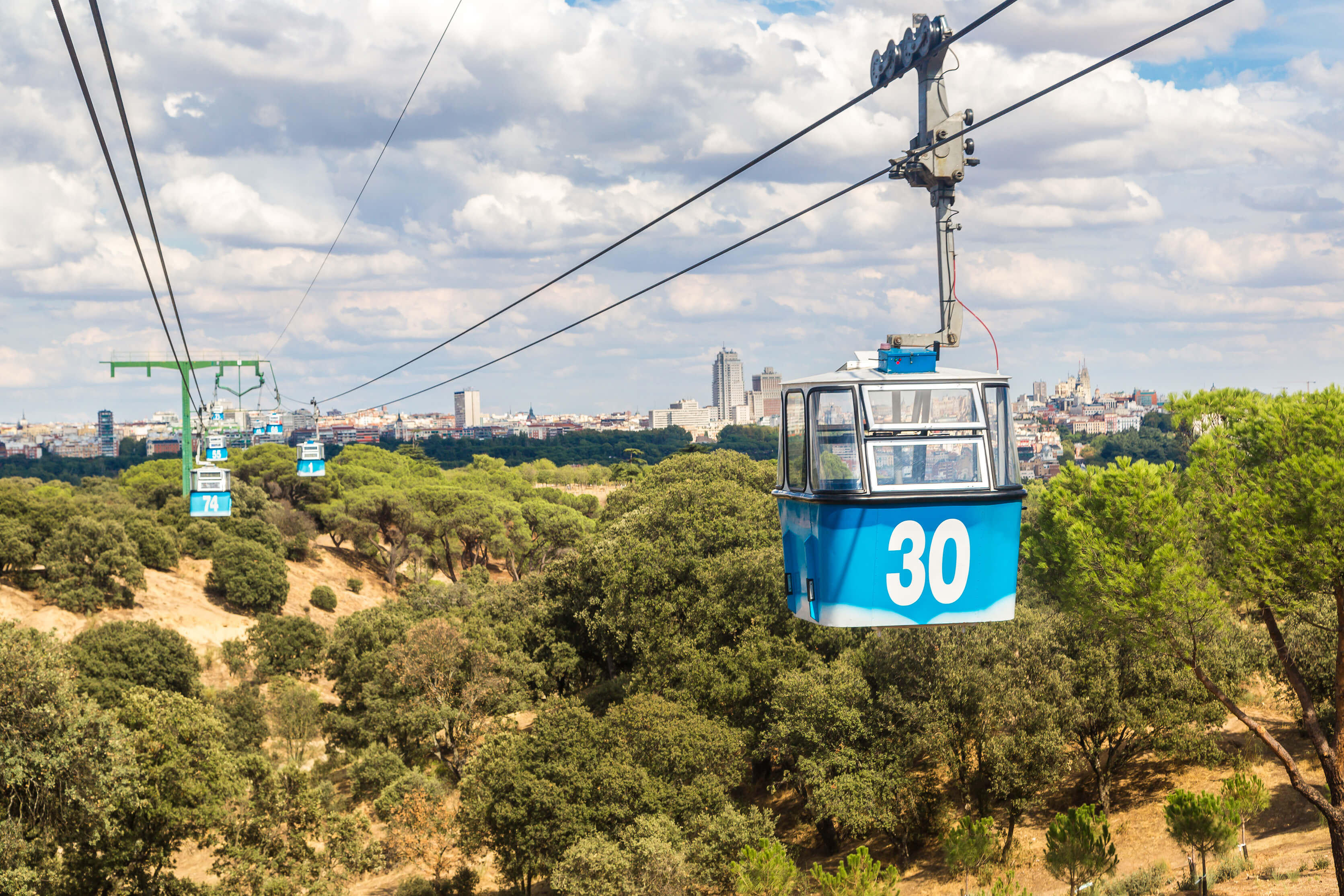 In winter the sun sets much earlier, just before 6 in the evening in December, and taking a ride on the Teleférico during sunset is one of the more romantic and charming views of Madrid possible. If you plan to take a one-way ride be aware that it's a 20-minute walk through the Casa de Campo to the nearest metro station (also named Casa de Campo) so you'll want to bring a flashlight with you. A return trip will land you back at the same spot after dark, just in time for the mid-evening snack of merienda. This is typically taken anywhere between 6 to 8 depending on the season and your schedule. For this, you'll just show up at a tapas bar, order your drink of choice and enjoy a tapa or two before thinking of dinner plans.