Winter is coming, and people are no more aware of this than in Denmark, where the sun shines for a mere six hours a day for much of the season.
But something that makes Danes feel content on even the dreariest solstice is food. And Denmark's capital, especially, is a fantasy for food-lovers.
Noma 95 voted Best Restaurant in the World four times, is often described as the highlight of Copenhagen's restaurant scene, but is only one of a whole feast of choices: the city has over 1500 restaurants, and Michelin awarded 23 stars to 17 of them in 2020. And although Copenhagen is an international city, reflected in the variety of kitchens, you also can't go wrong with traditional Nordic cuisine.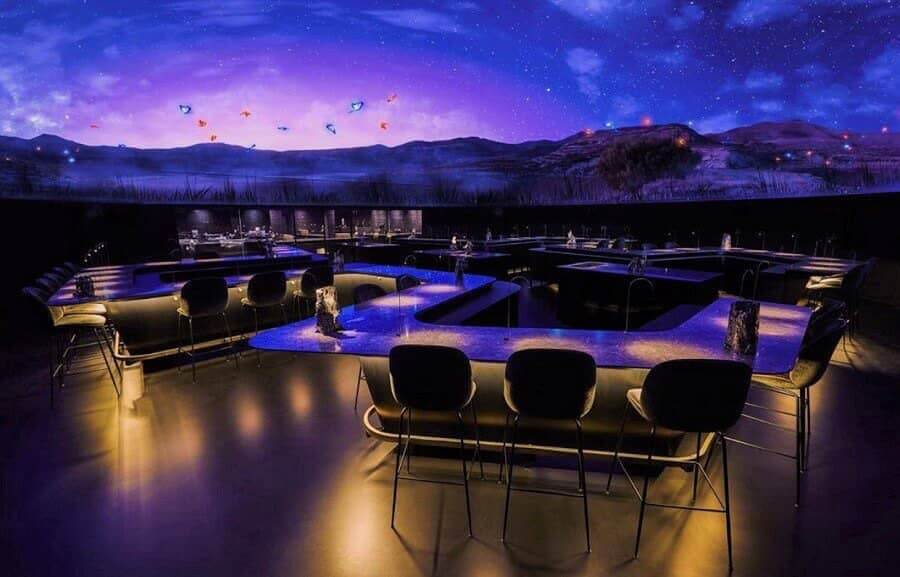 The motto of two Michelin-starred restaurant Alchemist is "Expect the Unexpected" and that is how you should approach this seductive dining experience. From the moment you enter through the bronze doors, you'll be whisked into an alternate reality.
The concept is the brainchild of Danish chef Rasmus Munk, whose aim is to tantalize more than taste buds. Each dining experience includes a set menu of fifty "impressions" which include art, theater, sound, light, and music, and are choreographed to deliver messages about pertinent political and social affairs. Munk has expressed that the experience leads to thought-provoking conversations and "transcends time and space."
Of course, it is the gastronomic experience that makes Alchemist a worldwide sensation. Flavor, high-quality ingredients, and skillful preparation are paramount.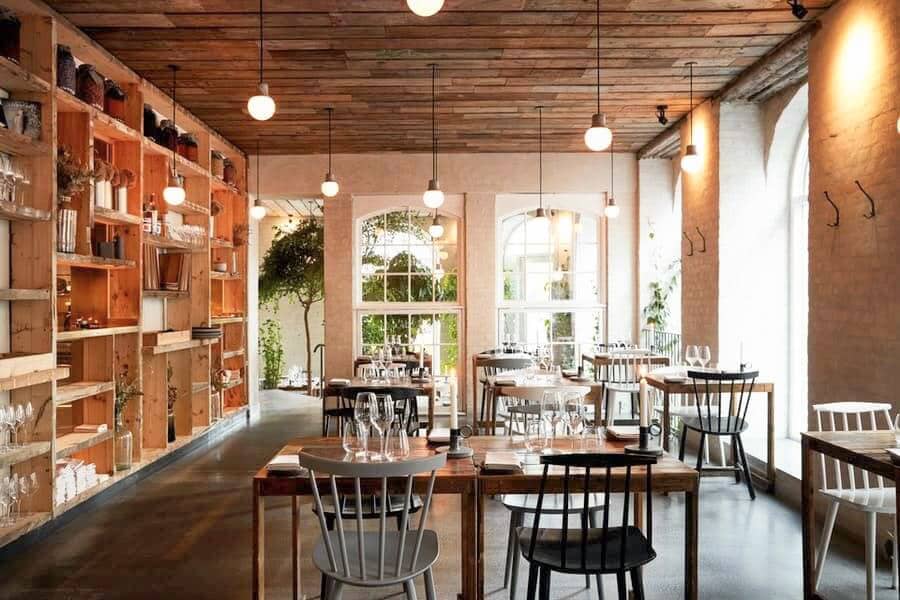 Step into Vækst, even on a dismal winter evening, and you'll be transported to an outdoor springtime sanctuary. A striking two-story greenhouse sits in the restaurant's center, and the light and welcoming ambiance draw people in much like mosquitoes to a lantern. It's no wonder that even on weekdays, Vækst is buzzing with energy.
If the atmosphere draws you in, the carefully curated menu will ensure you return. Dishes are based around fresh Nordic vegetables and herbs, but meat and fish are central too. The two set menus include an apéritif, three courses, a three-glass wine pairing, coffee, and water.
The menus change around once a month, and reflect Scandinavia's current seasonal offerings. Salmon for the baked salmon starter is sustainably sourced from Hirtshals, at the top of the Jutland Peninsula. Even the wild green gooseberries decorating the baked cod dish are picked from forests outside Copenhagen.
Vækst also offers a three-course, 'green menu' which incorporates Danish harvest foods, like chanterelles and cowberries, into delicate yet filling dishes.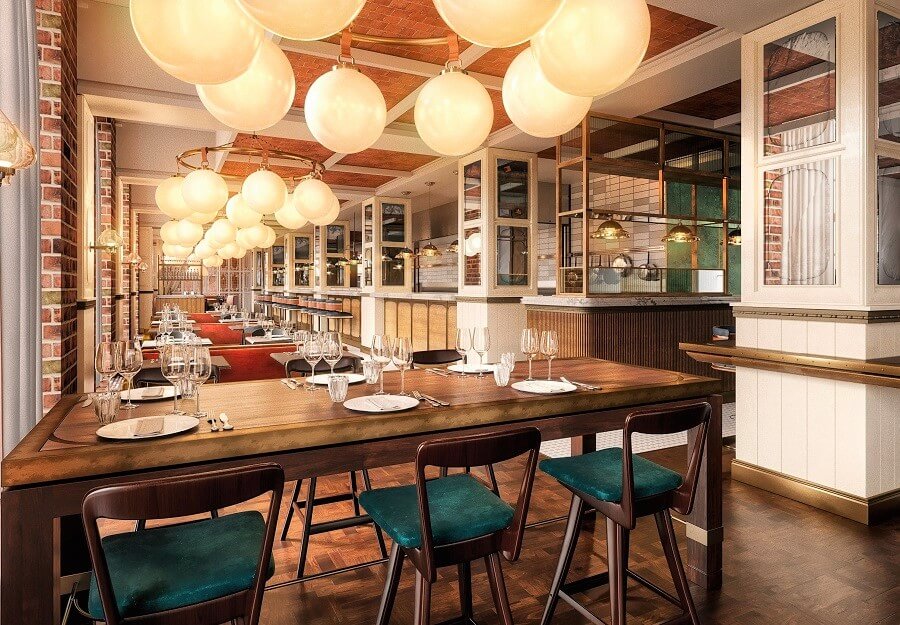 Kontrast opened in conjunction with the cosmopolitan Villa Copenhagen hotel, in the hip Vesterbro neighborhood, during the pandemic. It may be the new kid on the block, but it has already created quite a five-star reputation.
The diverse menu combines traditional Scandinavian cuisine with a zesty international flair. The contrasting flavors (hence the name) of local ingredients and spices from Southern Europe and North Africa create innovative and memorable dishes.
Kontrast prides itself on using only locally sourced, sustainably-produced meat and fish, like organic Danish dried pork cheek from Refshaleøen. A popular main dish is roasted chicken from the Bjäre peninsula, with hummus, harissa carrots, and tahini for a tangy touch.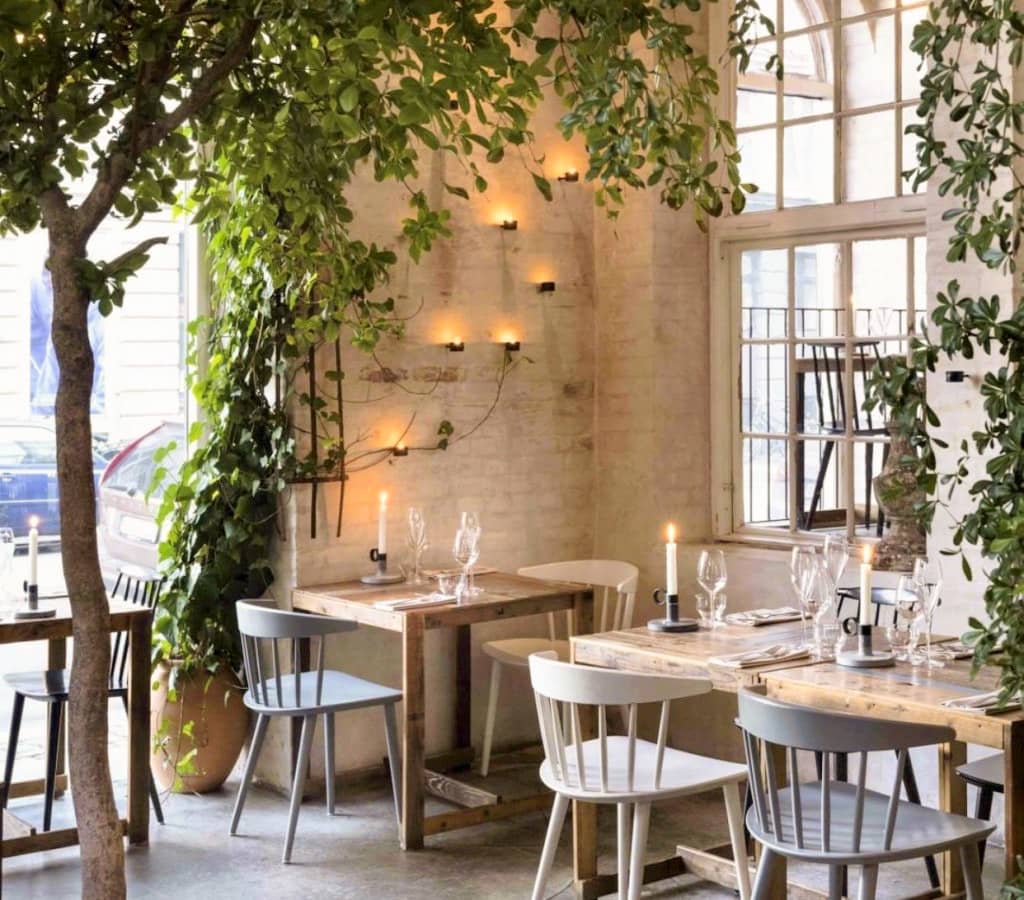 Høst, the Danish word for harvest, is a fitting name for a restaurant that uses fresh seasonal Nordic ingredients to create a bold and elegant menu. You can enjoy a three or five-course set menu and can expect to be treated to many additional "surprise dishes" throughout the meal.
Complex flavor profiles give new life to traditional Nordic dishes. Each course is as visually impressive as it is delicious, like the smoked scallops with blueberries and kohlrabi which are served in a half shell.
Høst exudes hygge vibes even from the outside. A tribute to Danish design, with exposed brick walls and mid-century furniture, the restaurant has won several international design awards, including World's Best Designed Restaurant and was named World's Most Beautiful Restaurant by Travel + Leisure.
COVID-19 UPDATE: At the time of writing bars and restaurants in Copenhagen were closing at 10 PM and face masks were mandatory in public areas.
Olivia Liveng is a freelance travel writer from the US living in Denmark.