Even if you don't have much time, you won't forget Hong Kong. It's a cosmopolitan, multicultural playground that will leave you hoping for your next visit. Even if you just have a day's layover or a few hours, make sure you get out and explore. Especially at night. The skyline is pretty amazing.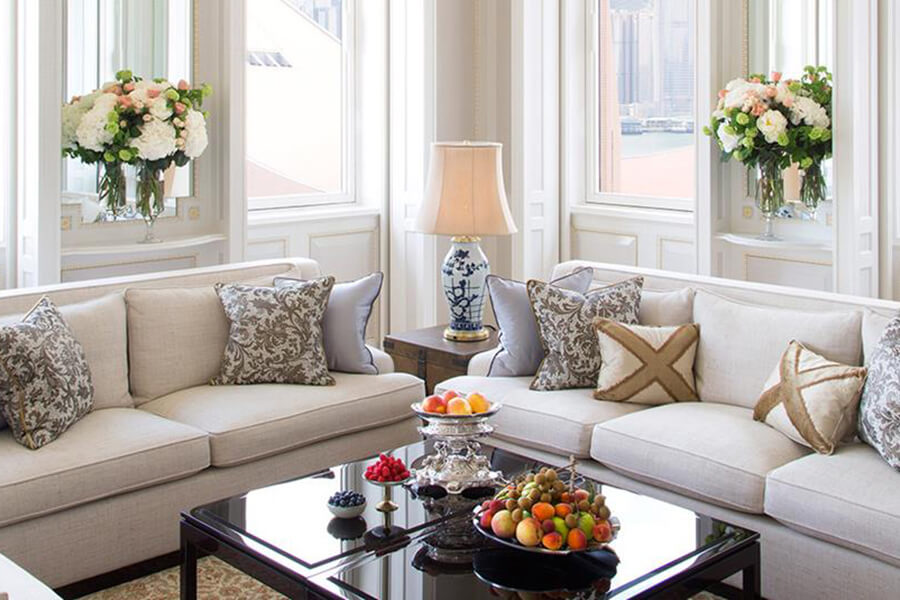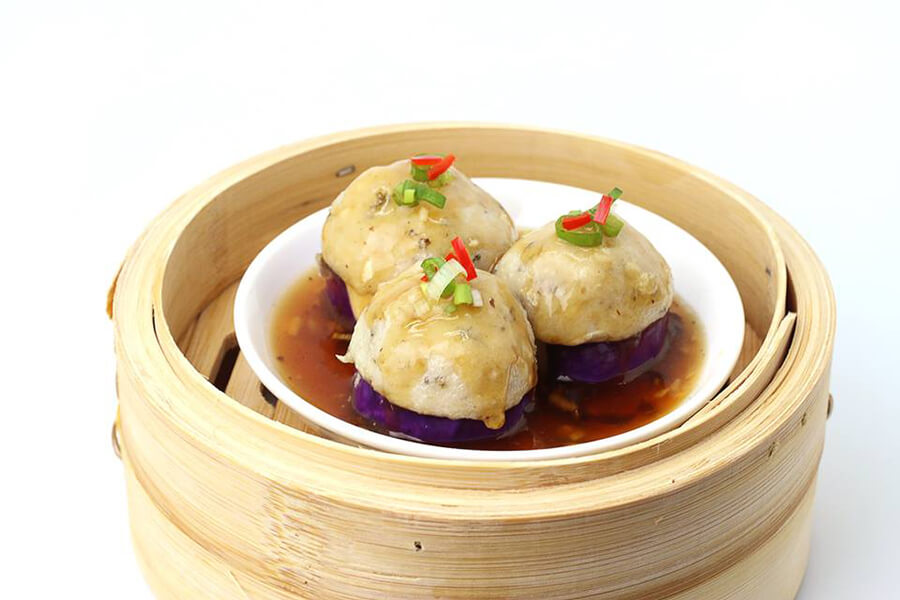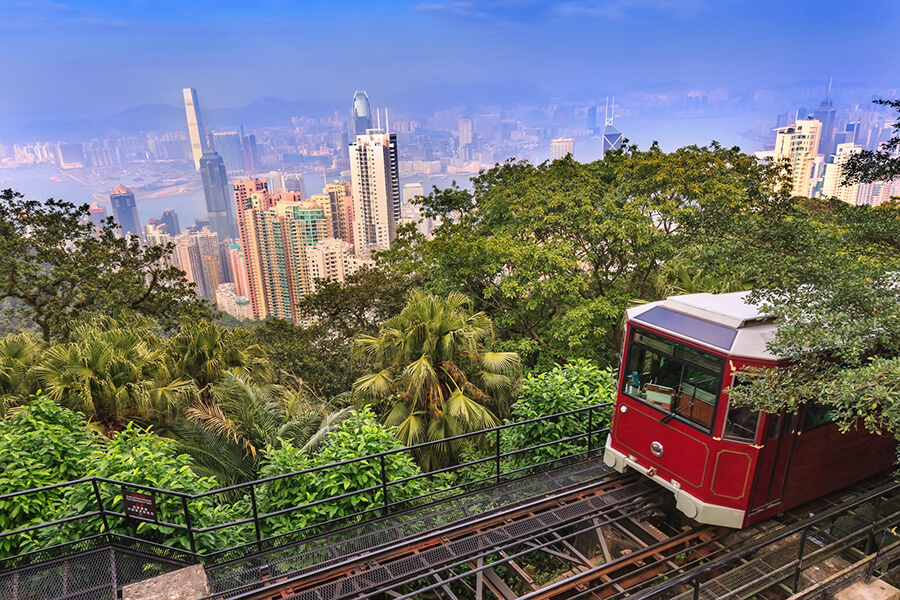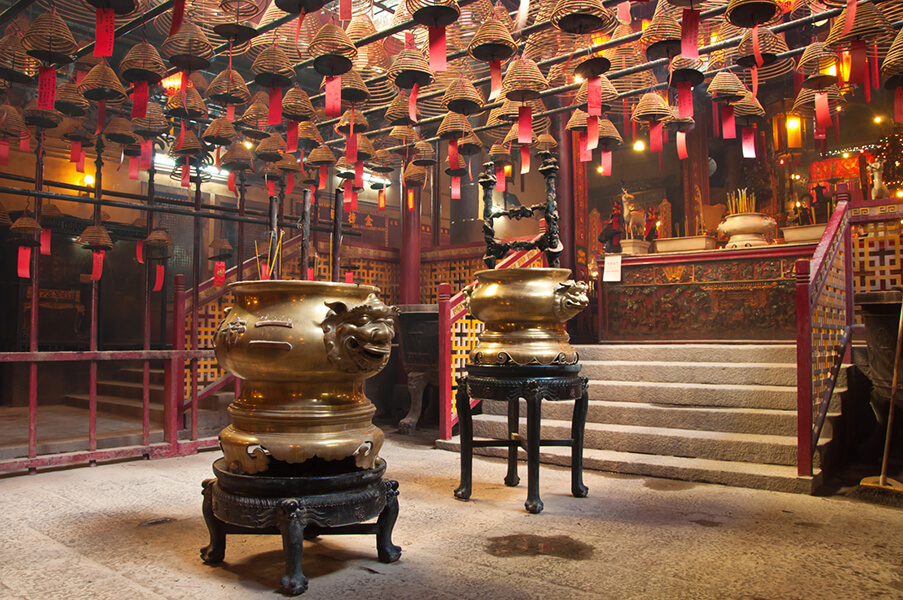 To kick off a great stay, it's vital to pick the best hotel Hong Kong has to offer. TripExpert ranks The Peninsula Hong Kong 94 as the best one. The colonial building has rooms with "chic, residential-style elegance and have been updated to feature new guest-oriented technology, including multiple bedside adapters, LED touch-screen wall panels (available in five languages), interactive digital tablets, and wireless phones," according to Fodor's. The Peninsula boasts character, so staying here for a couple of nights will be memorable. Rooms are $513 a night.
As a first stop, you must visit Hong Kong's most famous landmark: Victoria Peak 92. If you're short on time, this is the one place to check out. It's Hong Kong's highest point, and gathers "sweeping views of the vibrant metropolis, verdant woods, easy but spectacular walks," says Lonely Planet. An Uber from the Peninsula will be around $28, or you could take the ferry and see how many locals travel daily. Admission to Victoria Peak is free, and to top off the perks, you get to take a funicular tram to the top.
Take a tour of the Peak and make sure you get pictures from your 1800 ft (550 m) view of the cityscape.
For lunch, we suggest you taste the dim sum. The best place to find it is at Tim Ho Wan , which is a $20 Uber ride away from Victoria Peak. "The world's cheapest Michelin-starred restaurant, Tim Ho Wan serves up some of the finest and best-value dim sum you will ever eat," says Conde Nast Traveler. Indeed, you will not spend more than $25 at Tim Ho Wan. The barbecued pork buns are a favorite here. It's always busy, so try to schedule your lunch outside of peak hours at this spot.
Just a short, $8 ride away is the Man Mo Temple 86, which you should definitely visit during your trip. Hong Kong's oldest temple, built during the 1840s, is a Taoist gem. According to Frommer's, "what makes this evocative temple particularly memorable are the giant incense coils hanging from the ceiling, imparting a fragrant, smoky haze — these are purchased by patrons seeking fulfillment of their wishes, such as good health or a successful business deal, and may burn as long as 3 weeks."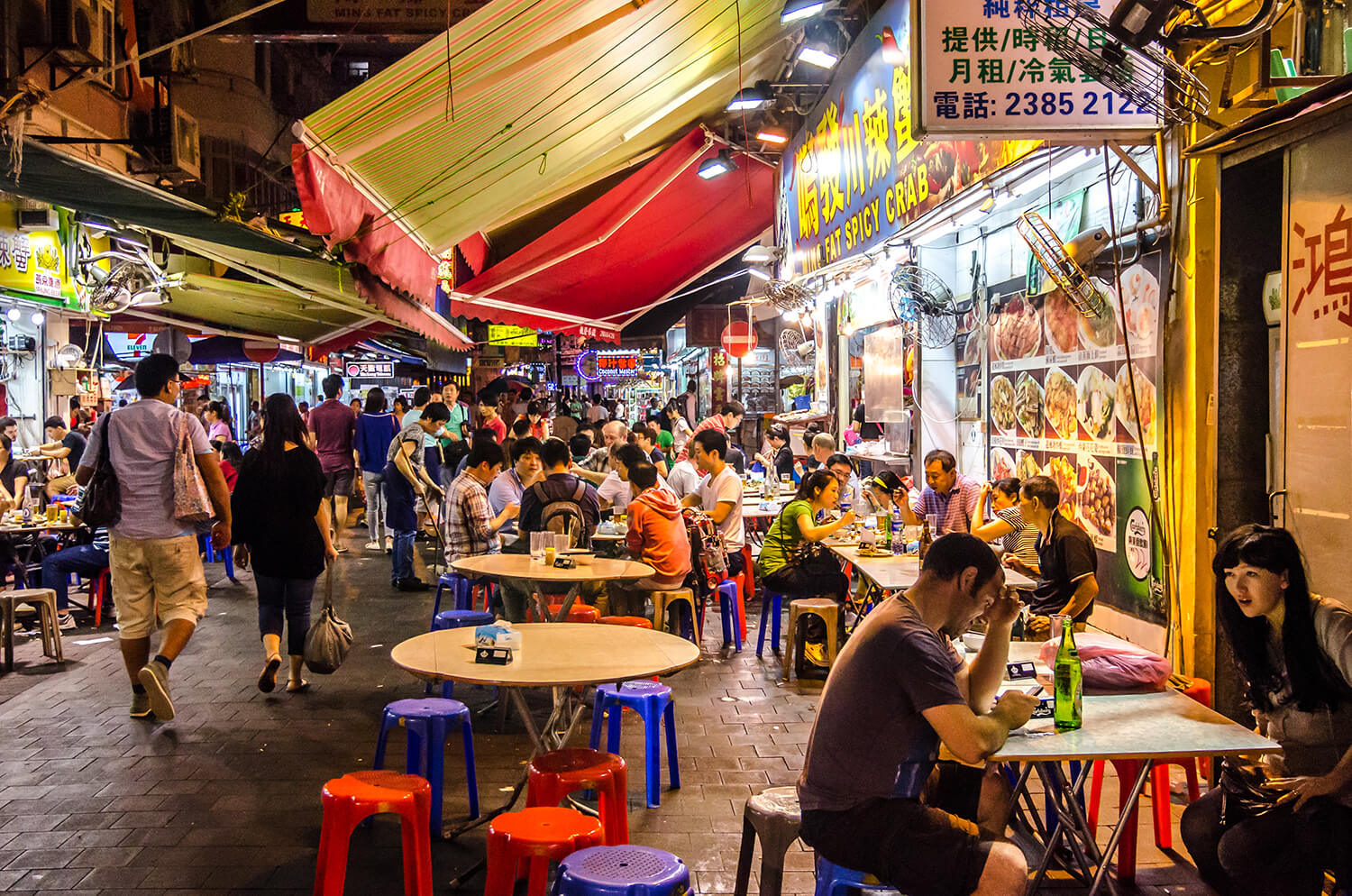 Make another stop before you indulge in some of Hong Kong's cuisine. The Temple Street Night Market 81 is a place to look for knick-knacks, grab a local snack, or just people watch. "You'll also find a surfeit of fortune-tellers, herbalists and, occasionally, some free, open-air Cantonese opera performances," says Lonely Planet.
It's been a long day, but dinner will not disappoint. TripExpert recommends the Cantonese restaurant Lung King Heen 93. It's a $10 Uber ride away from the Night Market, where you've hopefully built up an appetite amongst the shopping. Forbes Travel Guide says, "seafood figures prominently, along with delicacies such as bird's nest and abalone, but meat and poultry (including a sublime roast chicken) are treated with aplomb, too." It doesn't hurt that the views are spectacular. There's a set dinner price of $200 at Lung King Heen.
Hong Kong is a fast-paced city, and visiting all of its top spots in a day can be difficult, but can be done. This itinerary is perfect for someone who has a day to spare in Asia's financial capital.