Casa Lucio
---
10 expert reviews
"The menu represents quinessential Madrid dining, with a few very special touches like angulas: baby eels flash-fried in olive oil and garlic."
– Condé Nast Traveler
Concierge
"When you want to eat nothing that's been deconstructed or otherwise engineered, when you yearn for honest Castilian food in a simple setting, there's nowhere better than Lucio BlÌÁsquez's restaurant near Plaza Mayor."
Frommer's
"Set on a narrow historic street whose edges once marked the perimeter of Old Madrid, this is a venerable tasca with all the requisite antique accessories."
Full review
Travel + Leisure
"In 1974, restaurateur Lucio Blásquez opened this eponymous two-story restaurant specializing in Castilian cuisine prepared in a coal-fired oven, and it's been a Madrid mainstay ever since."
Full review
DK Eyewitness
"Casa Lucio has garnered a reputation for outstanding Spanish cuisine. House specialities include callos (tripe), its famous egg dishes and a creamy rice pudding."
Time Out
"A restaurant unsurpassed by any other in Madrid for its famous patrons: King Juan Carlos, Bill Clinton and Penélope Cruz among them."
Full review
Show All Reviews
---
Featured in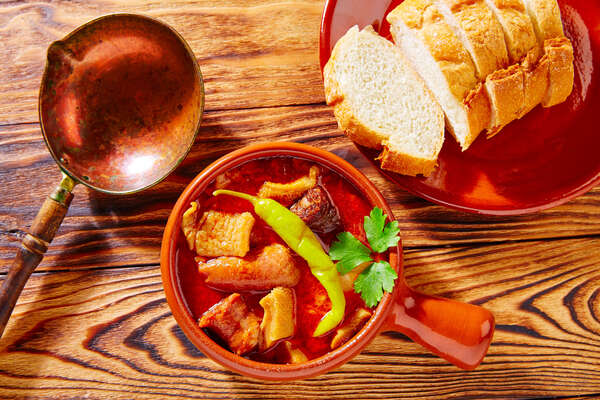 Destinations
With our expert guide, find out where, how, and what to eat in the Spanish capital's tapas scene.
Read more
---