The Bay Area is having a renaissance — and we don't mean just San Francisco. Aside from that stunning metropolis, the Bay Area's other two cities across the East Bay, Oakland and Berkeley, offer a wide variety of wonders (both culinary and visual) that are worth exploring.
To aide in your NorCal trip, we've complied a guide to the best long weekend filled with attractions and good eats. From San Francisco's best dim sum to the ultimate record store in Berkeley, we think having this guide in your back pocket would be a hella good idea.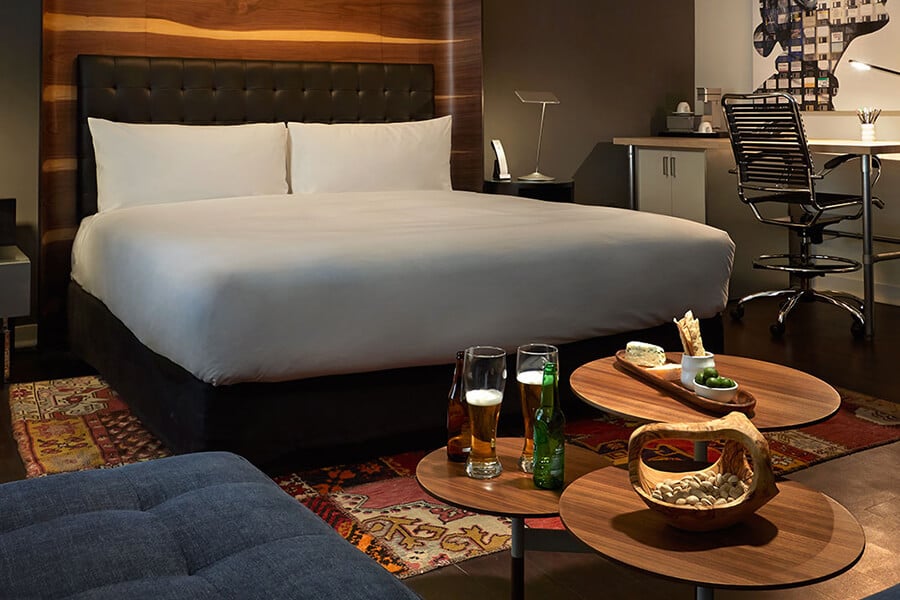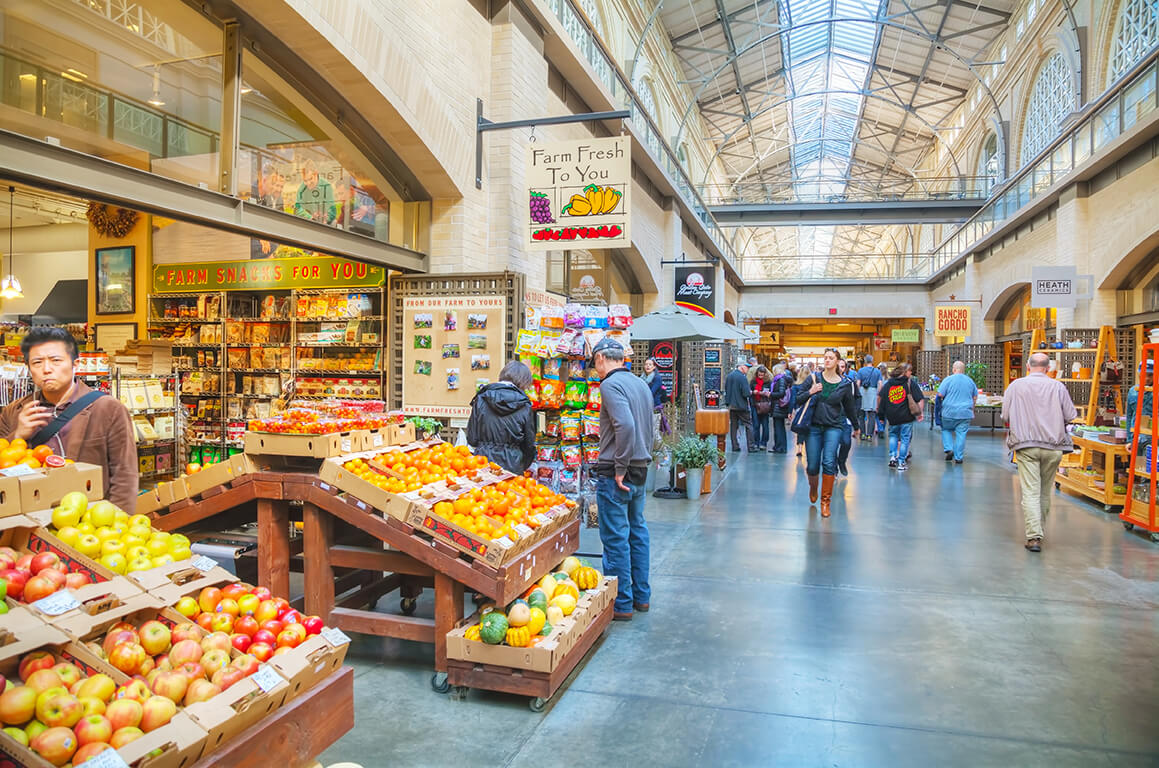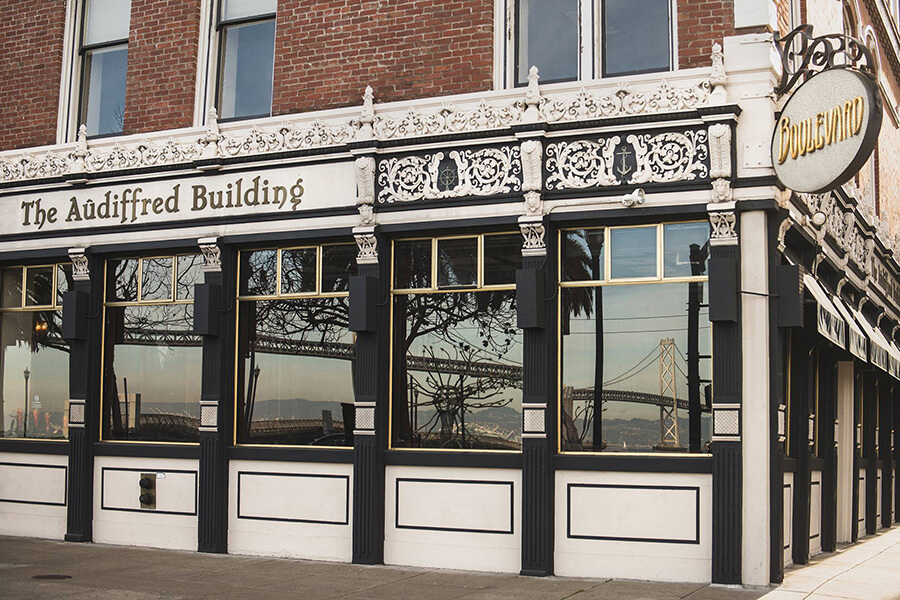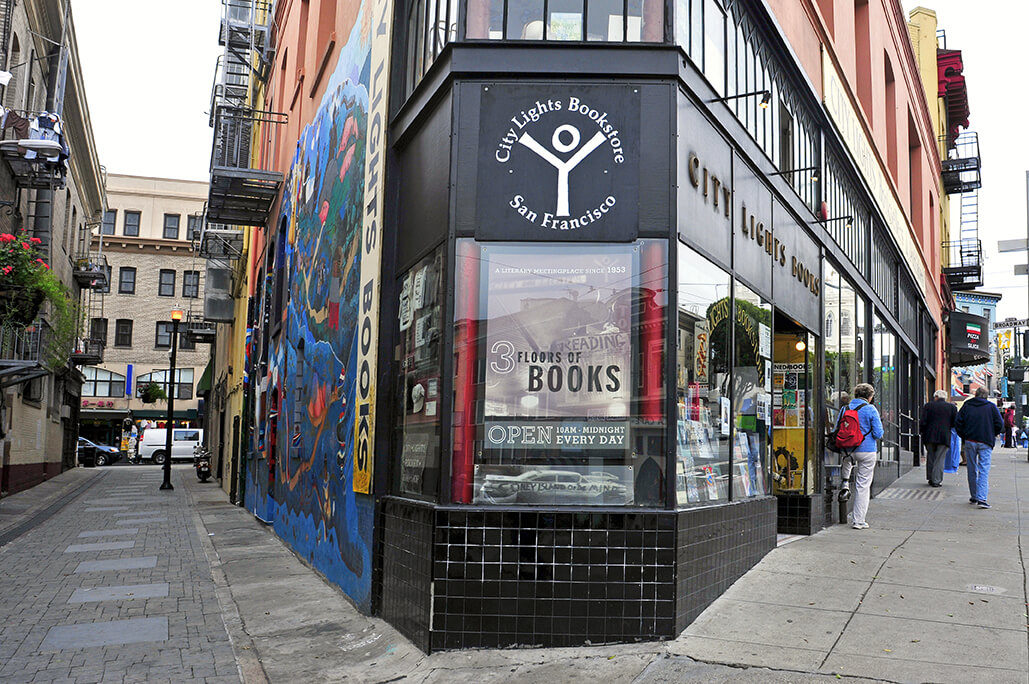 Start your weekend off by checking in to the fun and tech-savvy Hotel Zetta San Francisco 86, located in the SoMa neighborhood. Frommer's says it "embodies San Francisco's young professionals' "work hard, play hard" motto." Gayot says Hotel Zetta "emphasizes interactivity with its services," which include an interactive lobby with Mac computers and a Plinko game wall. San Francisco is, after all, the home of such tech luminaries like Twitter, Airbnb and Uber, so why not stay at a hotel that reflects the city's innovators? Rooms from $260 a night.
From the hotel, hop in a quick 10 minute cab ride or Uber ($8) to City Lights Booksellers & Publishers, one of the last great independent bookstores in the city, opened in 1953. Peruse the aisles for hard-to-find titles in world literature, arts and politics. While you're there, you might even catch their weekly author reading series.
After City Lights, it's a short walk to the Embarcadero, home of the Ferry Building Marketplace 91. Originally built in 1896, the building is now host to a marketplace featuring merchants like Blue Bottle Coffee, Cowgirl Creamery and Acme Bread Company. Lonely Planet says "hedonism is alive and well at this transit hub turned gourmet emporium, where foodies happily miss their ferries slurping local oysters and bubbly."
Every Saturday morning, locals pile into the Ferry Building for the farmer's market to scoop up fresh produce, local cheeses and meats.
While you could just make a meal out of provisions found at the Ferry Building, if you're feeling more of a sit-down dinner, walk to Boulevard 88, where chef Nancy Oakes is known as one of the first to put a fine dining spin on American cuisine. According to Time Out, "Since 1993, this Belle Epoque restaurant has been a consistent favorite: From the service to the cooking, there's seldom a misstep." The menu is full of sumptuous, seasonal-focused dishes like Quail with Roasted Forest Mushrooms & Cauliflower Panzanella. Main courses from $27.
End the day with a nightcap at Hard Water 76, a restaurant and bar carrying up to 180 different American whiskeys. Opened by Charles Phan of The Slanted Door, Hard Water's "compact space featuring a central horseshoe-shaped bar is best for socializing over 'after-work drinks,' " says Zagat. We'd say sipping an Old Fashioned by the water is a pretty stellar way to cap off the night.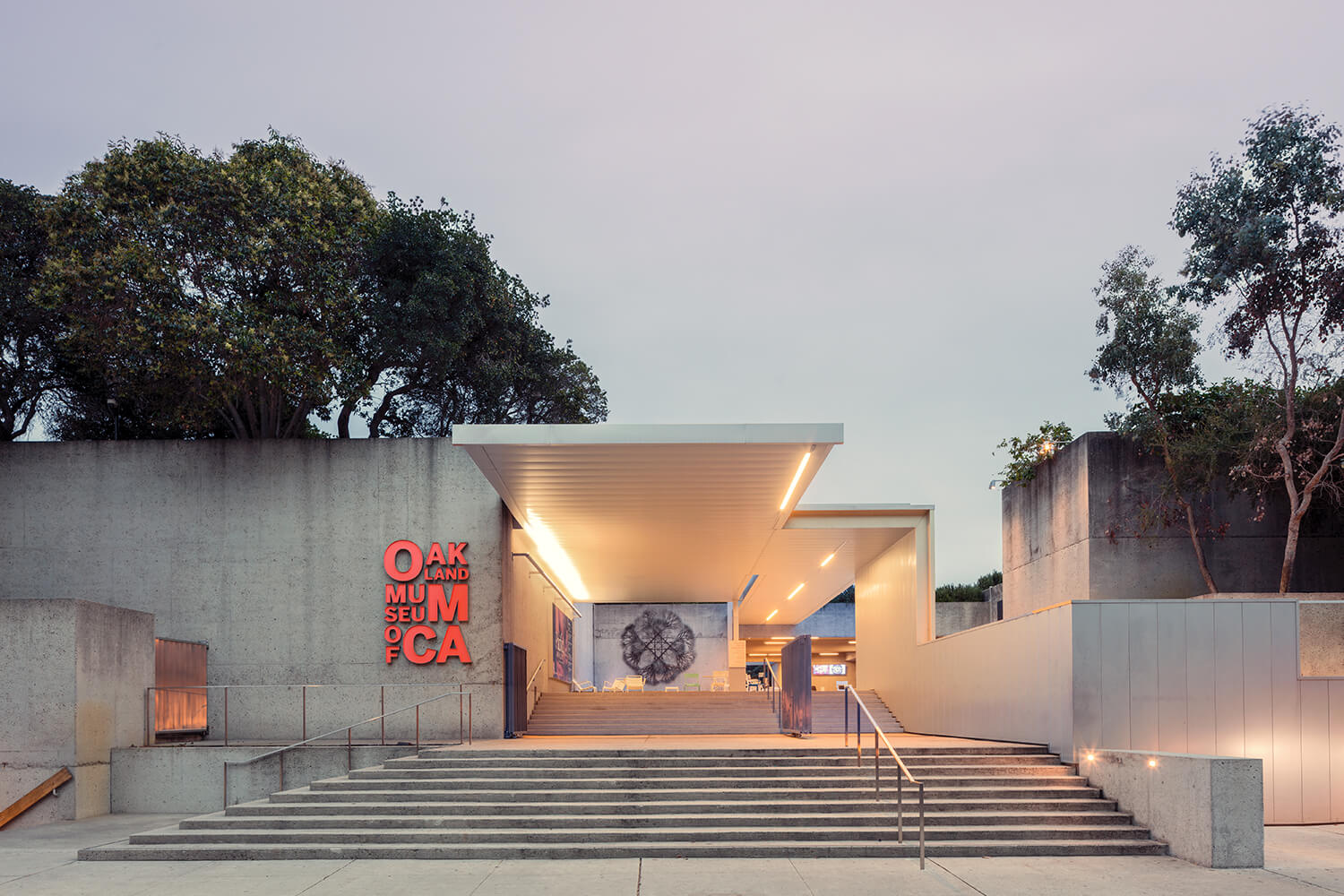 It's Saturday morning — and that means brunch. While you could wait in hours-long lines for pancakes and eggs, we'd rather hit up our pick for city's best dim sum, Ton Kiang 85. Take the 38R bus down Geary Boulevard (it's a long walk from the hotel) and stop when you see a snaking line outside of the bi-level restaurant. While inevitably busy, rest assured that you'll be in and out as quick as the servers can cart their shumai and sesame balls.
I've been coming here since I was 5. It's my family's favorite.
With a full belly, it's time to explore the city across the bay, Oakland. From Ton Kiang, take a 20-minute BART train ride to the Oakland Museum of California 92. Specializing in natural science, history and art of the great state of California, Lonely Planet says the museum is a must-see. "Relevant, fascinating exhibits have included knockout Yosemite photography and interactive Great Quake rooms." The museum's mid-century modern design is worth seeing just on its own. General admission is $15.95.
Alternatively, you could see a matinée film at the historic Paramount Theatre 81, one of many Art Deco-era movie palaces in Oakland. The Paramount is known for showing classic films, as well as being a host to music performers in town.
It's dinner time, and there are few better places in town to indulge than Camino 77. While on the pricey side, this restaurant with a wood fire grill does simple, Californian cuisine at its finest. Lonely Planet says the restaurant "showcases the best of local organic produce and meats, most cooked over an open fire in slow-food-meets-California-now style." Main courses start at $30.
Grab an Uber ($30) or hop on the BART back to San Francisco. It's been a long but adventurous day!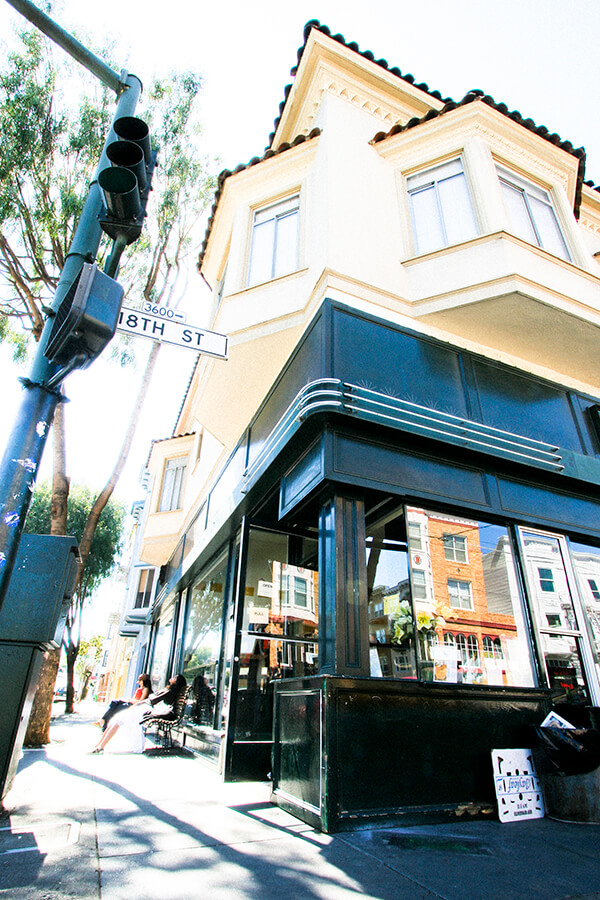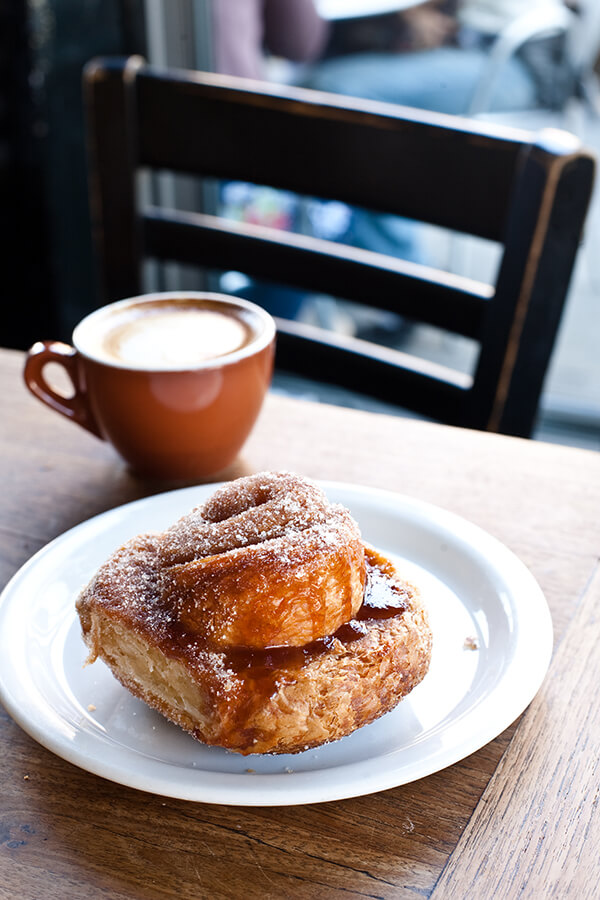 Wake up early and head to Tartine Bakery 84, an unquestionable institution in San Francisco with long lines to match. Famous for its European-style bread (which you can order up to 3 days in advance), the bakery and cafe also serves an astonishing variety of pastries, cakes, tarts and sandwiches. This is nirvana for those who love a flaky croissant or morning bun.
Tuesdays and Wednesdays tend to be less crowded than weekends.
Take your pastry and coffee and walk over to Mission Dolores Park 87 for a great vantage point of the city. Recently reopened to the public after extensive renovation, the park remains a favorite among locals with picnics, offering unparalleled views of the city. Frommer's says it's "the scene of modern bohemia," and we'd have to agree. SFer's know how to relax.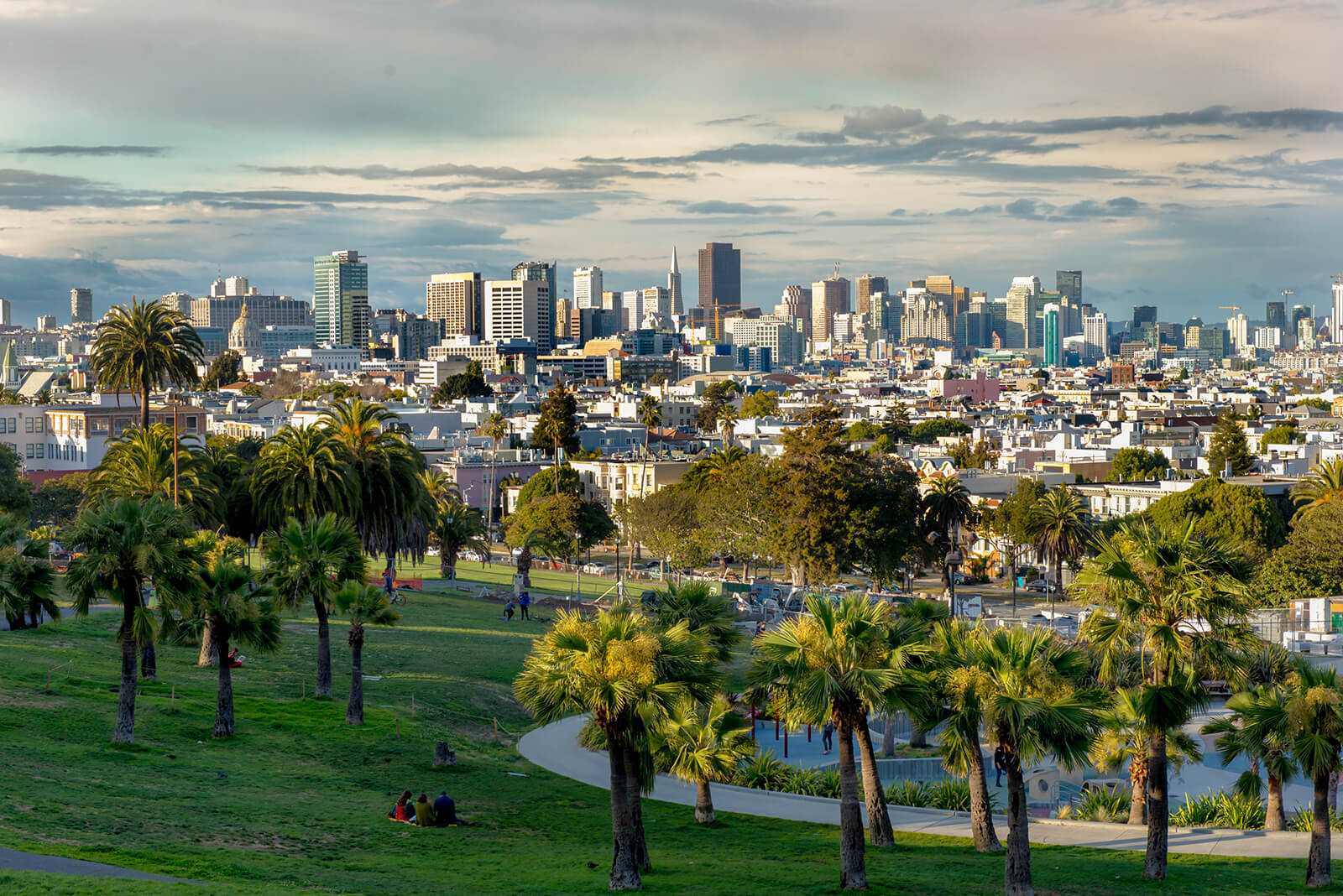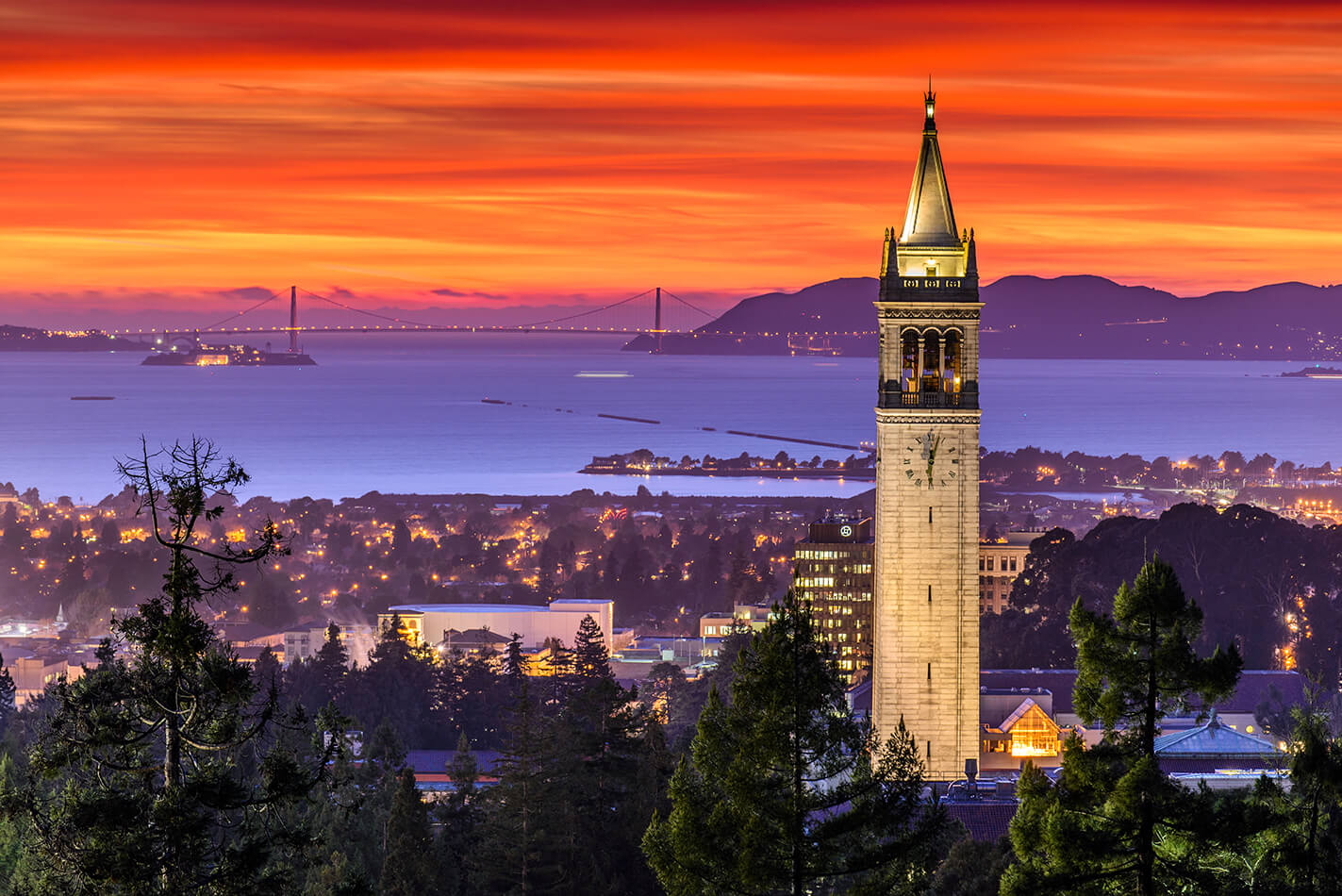 But enough splendor in the grass. Hop in 30-minute a cab or Uber ($20) and spend the afternoon in the other city across the bay, Berkeley. Berkeley is foremost a college town, so you would be remiss in not visiting the University of California, Berkeley. Stroll around the leafy campus, made famous in the '60s for its Free Speech Movement and opposition to the Vietnam War.
After soaking up collegiate vibes, make your way to Telegraph Ave, one of the city's thoroughfares and historic center of hippie culture. Drop by Moe's Books (it's been around since 1959) for browsing new and used books, then walk over Amoeba Music, a record collector's dream carrying hundreds of thousands of CDs and LPs.

You may recognize Amoeba Music for the "What's In My Bag?" series on YouTube.
When the hunger pangs begin, make your way to Chez Panisse. Opened in 1971 by Alice Waters, the restaurant practically invented farm-to-table cuisine. "Californian cuisine is so much a product of Alice Waters's genius that all other restaurants following in her wake should be dated A.A.W. (After Alice Waters)," says Frommer's. Yes, this restaurant is one of the best known in the country, and yes, you'll need a reservation, but we think Chez Panisse is an absolute must when in Berkeley. Prix fixe menus at dinner start at $75, while the cafe serves an a la carte menu.
Don't leave Berkeley without seeing the stunning nighttime views over San Francisco bay at the Lawrence Hall of Science.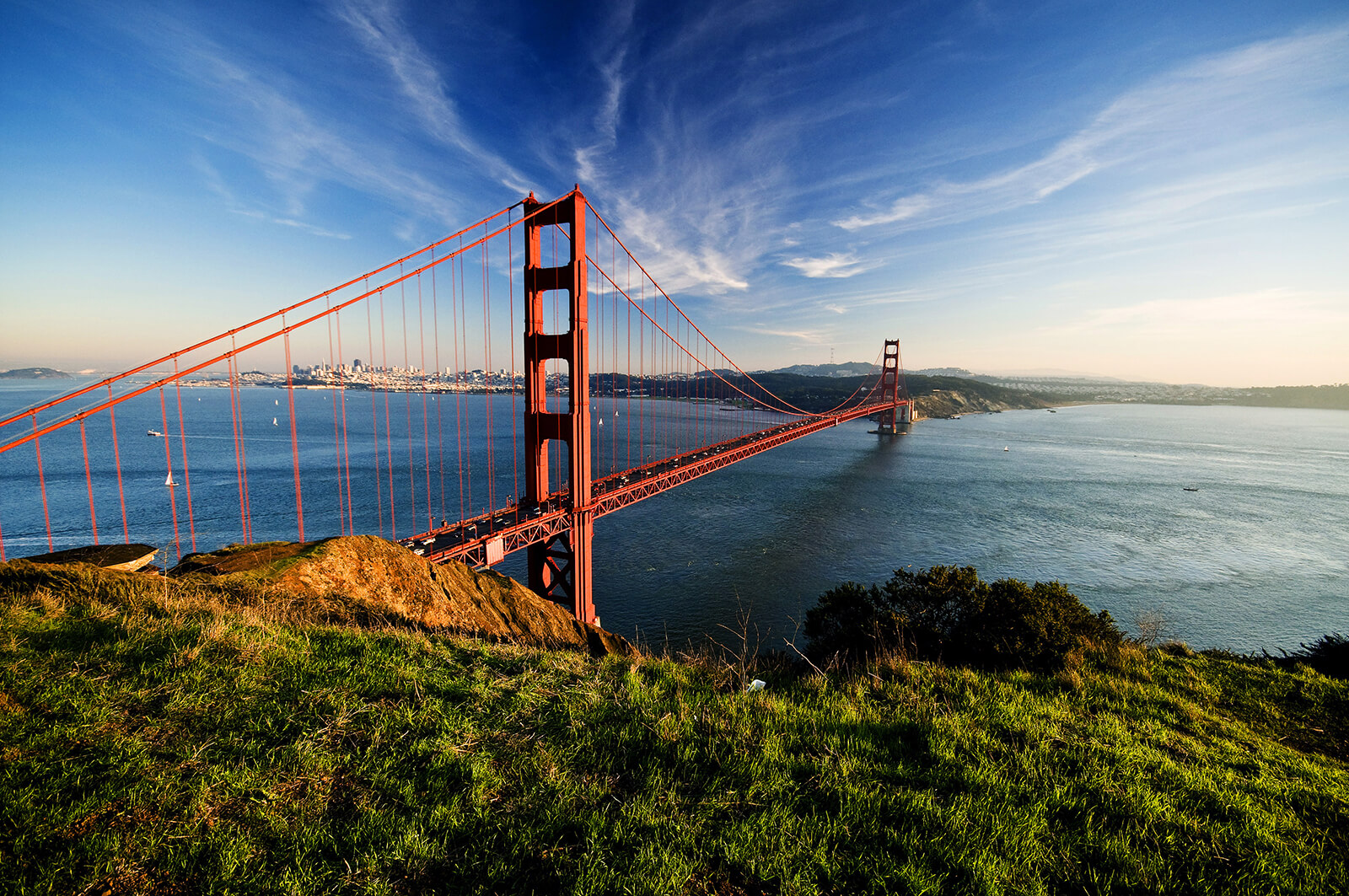 Sadly, your weekend in the Bay Area is coming to an end, but before you leave, don't miss viewing San Francisco's top-rated attraction – the iconic, elegant, Golden Gate Bridge 95. For the best views, Travel + Leisure has you covered: "Do yourself a favor and see the Golden Gate Bridge the way it was meant to be seen: from below."
With that last view, your long weekend in the Bay Area is over. You stayed at one of the best hotels, ate at some of the best restaurants, and saw some of the best attractions. Once you've experienced SF, Oakland and Berkeley once, you'll be planning a trip back very soon. It's just that kind of place.
Pro tip: Consider buying a Go San Francisco Card, an all-inclusive pass to the city's top museums, attractions and tours, including a cruise around the Golden Gate Bridge.