There are places in the world that grab your heart and Vancouver is one of them. I've spent more than 20 years here and it never stops. It's possible to define the different parts of the place, but not the whole.
Let me tell you about some of the best parts.
Let's start by picking up a bicycle from Spokes Bicycle Rentals at the edge of Stanley Park 97, the thousand acres of mostly wild British Columbia that juts out onto the Pacific and anchors Vancouver. We'll sizzle along the park's wraparound six-mile-long seawall, which is a rite of passage for most visitors to this extraordinary city on Canada's west coast.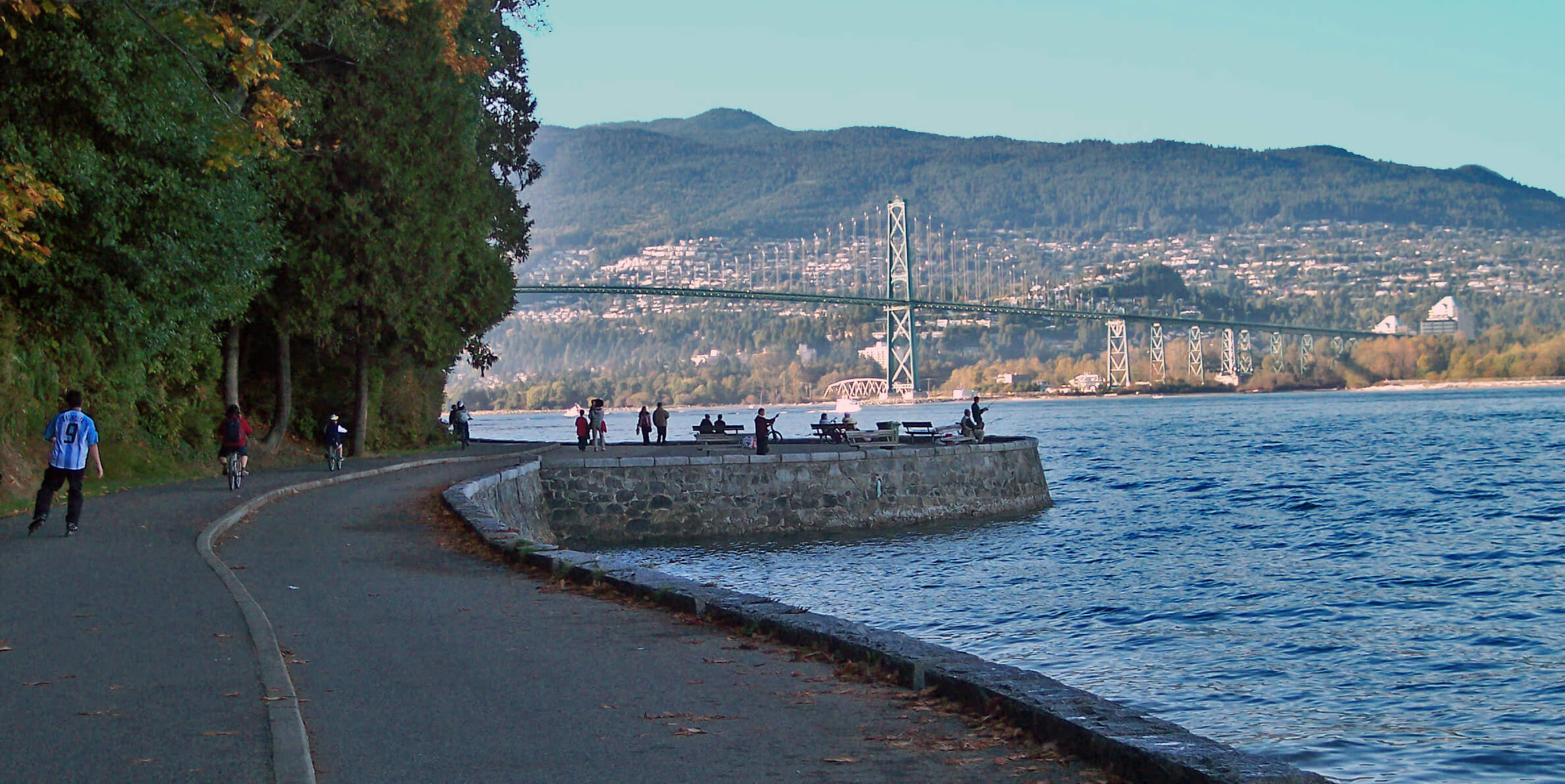 Now let's decide on a hotel. Location. Location. Location. Right? In Vancouver that means the waterfront: Stanley Park next door; the North Shore mountains across the bustling harbor; and spectacular sunsets over the Pacific morphing peaks of Vancouver Island golden in the distance.
Almost all visitors trek to Canada Place 83 for these spectacular and aha-inducing scenes. Why not stay right there at the glass-walled Pan Pacific Vancouver 91? It's the only hotel that teeters over the harbor. Even without considering its ideal location, experts consistently rank it among the best hotels in the city.
If you want something with less hoopla, away from the cruise ships and float planes that dock next to the Pan Pacific, the Fairmont Waterfront 89 is across the street, offering outstanding service from a large staff and even a dog to walk, if you care to.
There's a glut of great hotels in this city, but only one waterfront. Why sleep in the inner city? Just saying.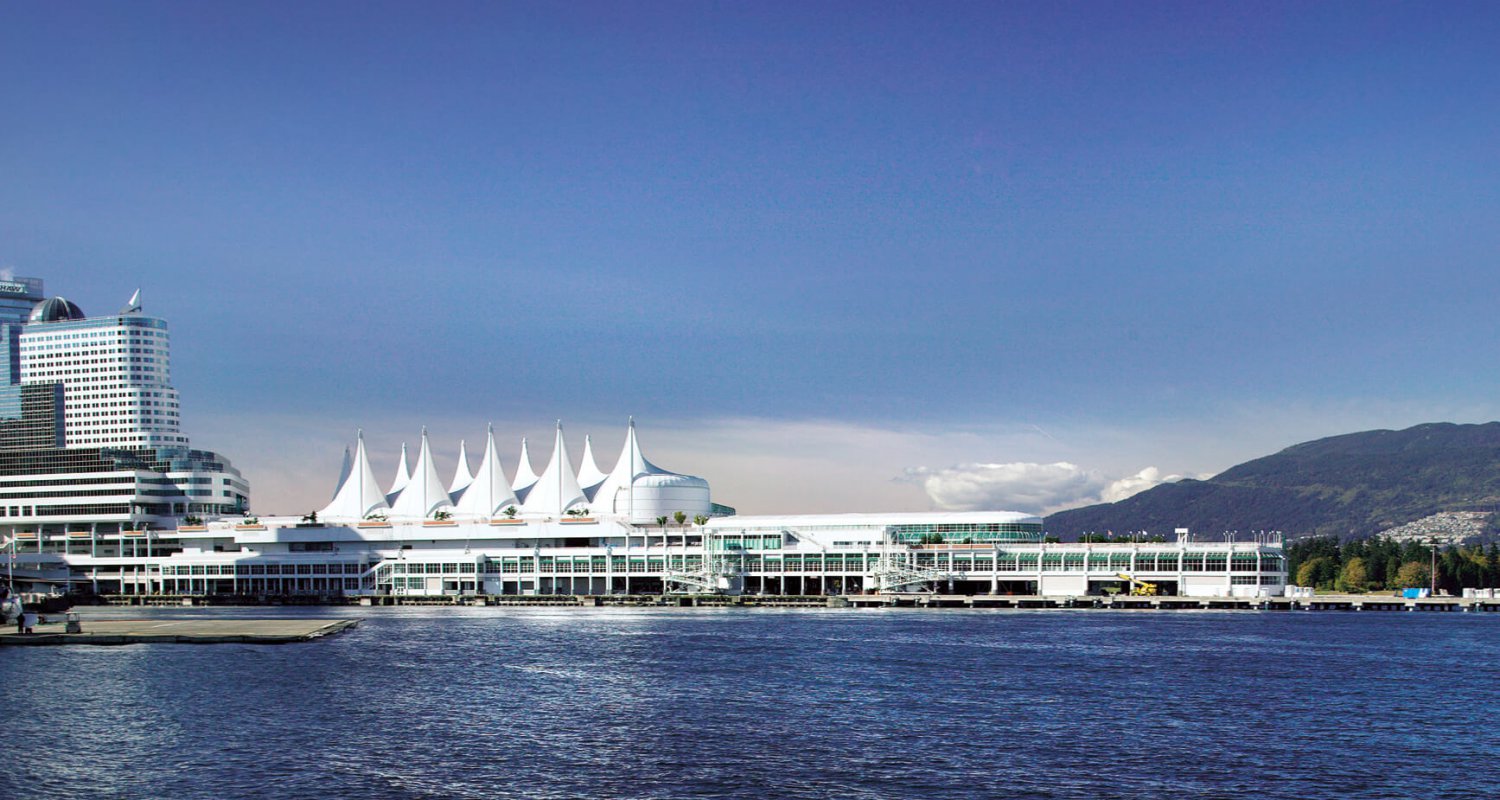 A block from Canada Place is Gastown, the cobble-stoned historic heart of Vancouver featuring fine casual restaurants. We like The Water St. Cafe for lunch or brunch, especially the see-and-be-seen outdoor patio when the sun shines.
Another few blocks distant is Vancouver Magazine's restaurant of the year for 2016. Maenam 88 serves "authentic Thai cuisine with innovative twists on centuries-old recipes." It's located in Kitsilano neighborhood, a hood where you just can't imagine a Streetcar-Named–Desire lifestyle. It's close to the beach and only a 15-minute drive across Burrard Bridge from our Canada Place base.
On the other hand, nobody should leave northern Pacific waters without dining on seafood. We believe the best is served at Blue Water Cafe, and on this Vancouver Magazine also agrees.
The New York Times has called YEW seafood + bar 86 ("where cocktails go down easy"), the best place in Vancouver for a nightcap. It's in the Four Seasons Hotel Vancouver 88, a great hotel, just not on the waterfront. It connects to a vast shopping mall if that's your thing.
A far more hip place for a drink is The Keefer Bar, located in Vancouver's Old World Chinatown, five minutes from Canada Place. Buzzfeed buzzed about in a piece titled 19 Bars Around The World You Should Drink At Before You Die.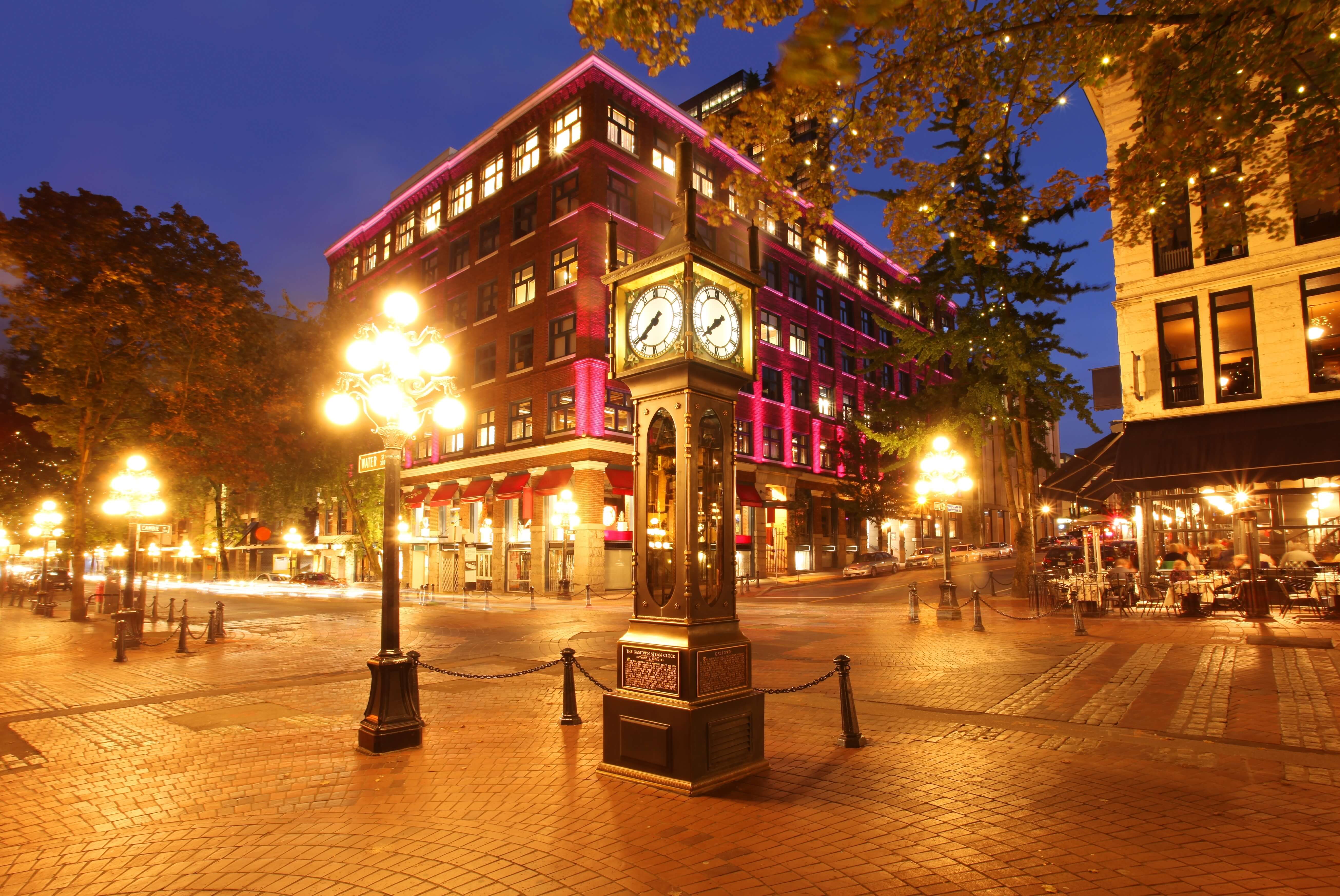 From Canada Place, walk the waterfront back to Stanley Park and discover the hallways of tall Douglas firs among the park's 1,000 acres until you can't take any more beauty. The First Nations' totem poles at Brocton Point are British Columbia's most-visited attraction because of the nine jillion tour buses that stop there. Go early in the morning to experience the vibe.
Across Lions Gate Bridge is a gondola at the base of Grouse Mountain 89, another must-do while visiting Vancouver. During summer months, free shuttles operate from Canada Place.
Close by is Capilano Suspension Bridge Park 91, which spans a shimmering river where Pacific Ocean salmon spawn. Free shuttles also travel here from downtown locations. Both Grouse Mountain and the suspension bridge charge fees.
Throughout greater Vancouver there are reminders that Canada is the homeland of First Nations people. But no place showcases that rich culture deeper than the incomparable Museum of Anthropology 96, which features permanent and traveling exhibits. Like Seattle, Vancouver gets rain and days on end when the sky is the color of old dimes. That's when this museum can be the best place to go.
Located on the spacious grounds of the University of British Columbia, it's what you'll rave about at dinner parties when you get home. Sometimes our own ignorance can really move us. And that's a reason to travel.
Other rainy day attractions include the Vancouver Art Gallery 80, the largest in Western Canada and featuring traveling exhibits like Picasso and a large permanent collection from the astounding work of West Coast artist Emily Carr.
Vancouver in its early days was nailed together hurriedly from odd lots of old growth timber. Canadian prime minister Justin Trudeau is the son of Pierre Trudeau, who was perhaps the most dominant prime minister to ever serve Canada. On a visit to Vancouver about 40 years ago, he remarked "Vancouver will be a nice place when it's finished." He was right.