Silence and darkness battle for dominance in Kaunakakai, a small town on the southeastern shore of the Hawaiian island of Moloka`i. A dim yellow street lamp comes to life and knocks darkness off its game, and silence gains the lead.
It's 9:30 p.m. and I'm sitting in my rental car, no one else in sight. I get out, spend a minute in the dark, and revel in the feeling of lingering on the street alone in the shadows of a ghost town. Feels odd, but I've got a craving, and I'm going to get my fix. Being here in the dark at Hotel Lane is different than what I might be waiting for at, say, Hotel Street in Honolulu. It defies stereotypes of traditional hedonistic pleasures sought out from back alley peddlers.
Down this narrow passageway that weaves between modest homes and turn of the century structures lies another kind of indulgence. It's squeaky clean, appropriate for all ages, and legal: dessert.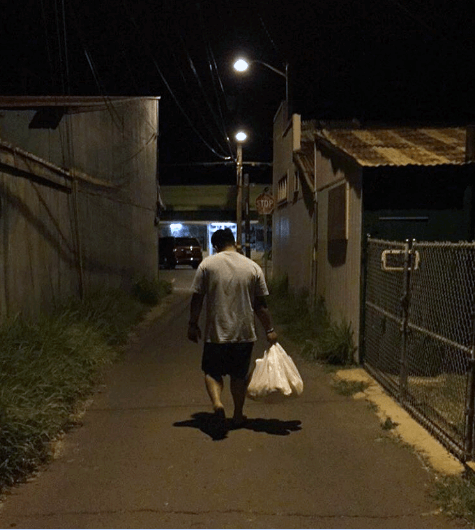 By day, unassuming Kanemitsu Bakery offers the expected homestyle fare of breakfast, deli items, coffee, and pastries. Lonely Planet recommends its macadamia nut lavosh and others swear by the taro doughnuts. But after dark, Kanemitsu's leads another life. They close their front doors, and the shop moonlights as a purveyor of freshly baked Moloka'i hot bread, sold exclusively from the bakery's back door. From 8 p.m. to midnight, every night except Tuesday, the bread is served straight from the oven, piping hot and smothered in a sweet topping. And business is good – Kanemitsu sells an average of 100 loaves of bread each night, and over 300 on weekends.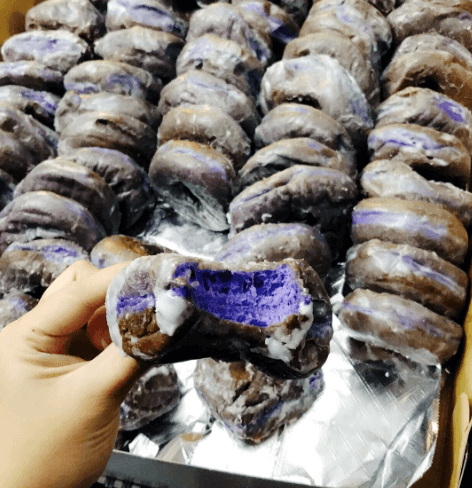 The town of Kaunakakai closes at 5 p.m., when most of its eclectic shops close – art galleries, a dive shop, health food store, plate lunch joint (open till 9 PM weekdays, but only till 2 PM weekends), and a few others that meet people's basic needs. Moloka`i is refreshingly underdeveloped, lacking in 24-­hour mini-marts to rely on when the late night munchies hit. Knowing the alley is the island's only after dark source for a sugary treat, I made the half hour drive from the west side's oceanfront condos (where most visitors stay) in complete darkness, sharing the road only with Moloka`i's wild deer.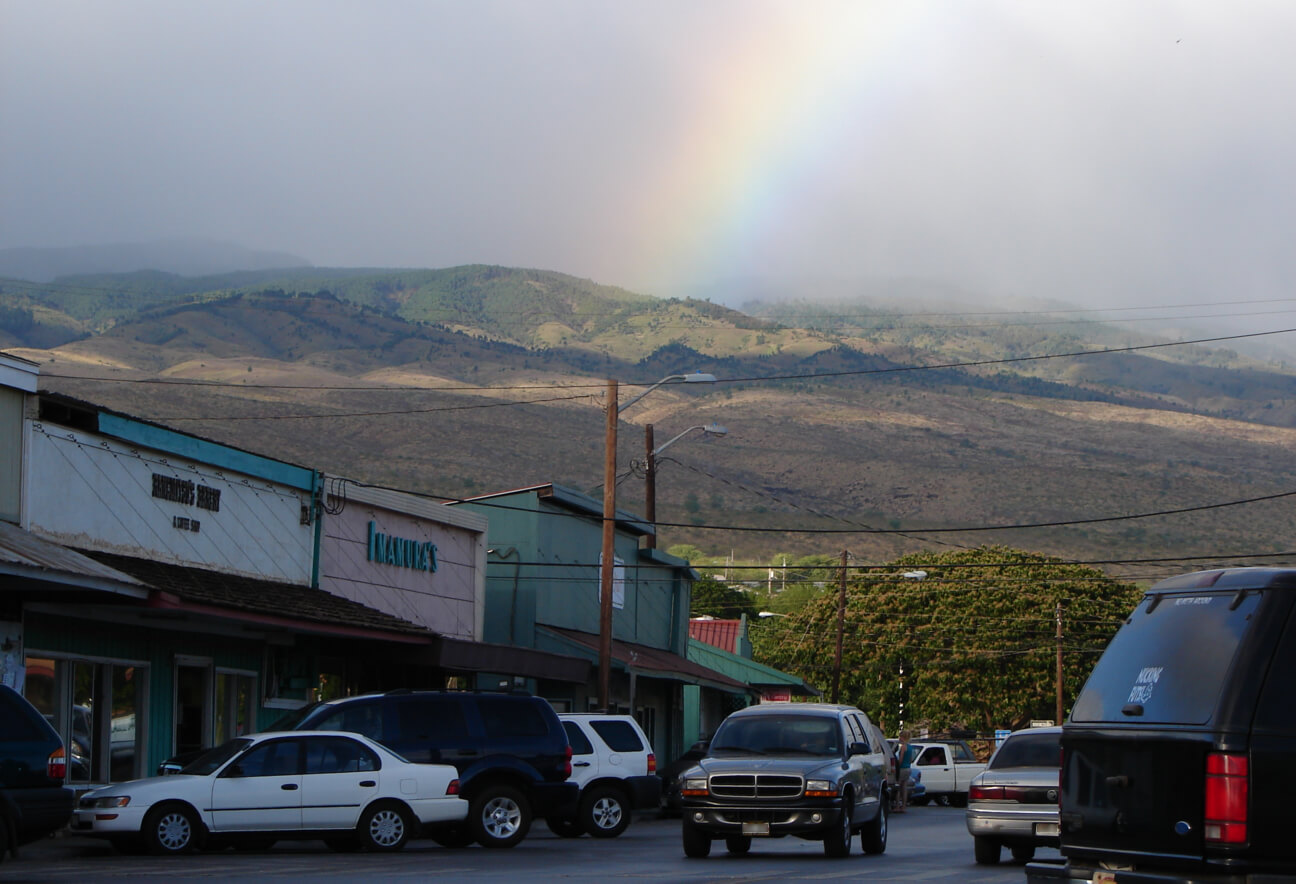 I walk down the street and spot a hand painted sign on a cement wall declaring that "Moloka`i Hot Bread" is down another alley on my left. Colored Christmas lights are the only lights at the end of this dark tunnel. I approach.
The open top half of a door offers a peak into a dark and empty cement room, no server or worker in sight. A marker board to my right announces flavor options for the toppings. Cinnamon, strawberry, blueberry, with butter or cream cheese. I knock. And wait. The voice of an aunty breaks the silence.
"Hi! What would you like?"
She's wearing a warm smile, and I tell her I'll take cinnamon and strawberry with butter. Soon she's gone again, before quickly returning with a hot loaf of wheat bread sliced down the middle and oozing sugary goodness. The packaging is as modest as the location, a simple green plastic bag.
I pay my $7 (cash only, of course), and thank her. Before I leave, she generously places another bag in my arms, this one filled with three glazed pastries. Heading back down the alley, I rip off a piece of bread and stuff it in my mouth. The strawberry is jelly­like, and the cinnamon (my favorite of the two) resembles a tastier and homemade Cinnabon.
As I leave, the rush arrives and I pass a young couple, family of four, and three teenage boys. Back on the main street, my car isn't alone anymore as others pull up, and for the next hour or so, this corner in Kaunakakai will be the busiest spot on Moloka`i.