Checchino Dal 1887
---
11 expert reviews
"Checchino is a traditional Roman restaurant originally opened in 1887 by the Mariani family."
– Travel + Leisure
Fodor's
"Checchino remains an example of a classic, family-run Roman restaurant, with one of the best wine cellars in the region."
Full review
Insight Guides
"The place for an authentic old-time family atmosphere, plus Roman cuisine of the offal variety."
Lonely Planet
"A pig's whisker from the city's former slaughterhouse, Checchino is one of the grander restaurants specialising in the quinto quarto (fifth quarter – or insides of the animal)."
Full review
Zagat
""If you are an adventurous eater", you'll appreciate this family-owned "institution" in Testaccio (the old slaughterhouse area) that's been turning "any part of an animal" into a "delicacy"."
Full review
Gayot
"This century-old, family-owned trattoria adjoins Monte Testaccio, an imposing mound of pottery shards piled up over 500 years by Roman slaves."
Full review
Show All Reviews
---
---
Featured in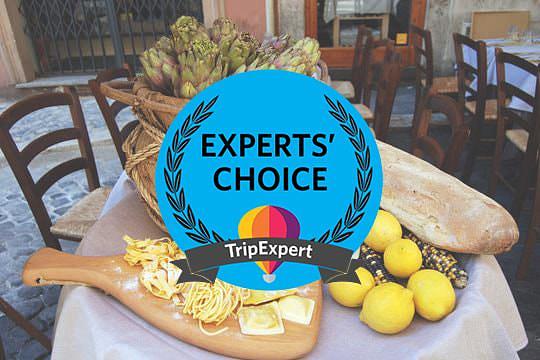 Restaurants
The winners of our Experts' Choice award cover hearty local classics, fresh regional fare and inventive Italian fusion.
Read more
---