Dal Bolognese
---
8 expert reviews
"When it comes to the sacredness of Italian gastronomy, Bologna is a patron saint. Dine on some of the best food in town, out in front, on their cobble stone seating."
– BlackBook
Fodor's
"The darling of the media, film, and fashion communities, this classic restaurant off Piazza del Popolo is a perennial hot spot, and a convenient lunch break mid–shopping spree. Their..."
Full review
Lonely Planet
"The moneyed and models mingle at this historically chic restaurant."
Full review
Travel + Leisure
"The beautiful people congregate to watch each other and dine on rich pastas such as lasagna verde, and on expert presentations of simple Bolognese dishes like veal cutlets."
Full review
Zagat
"It's a prime "place to be seen" for "celebrities, politicians" and "wannabes", but this "buzzing" "institution" "wonderfully located in the Piazza del Popolo" is also a prime place to dine."
Full review
DK Eyewitness
"With a convenient location and potential for easy pickings, this long-established restaurant serves extremely good Emilian cuisine."
Show All Reviews
---
---
Featured in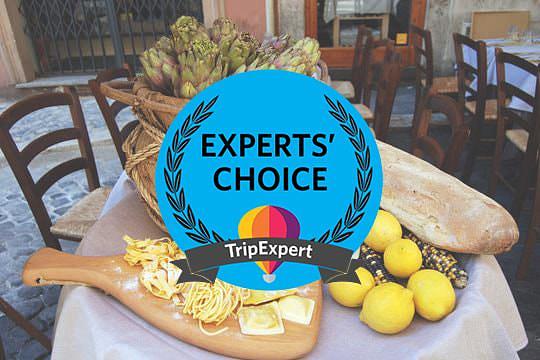 Restaurants
The winners of our Experts' Choice award cover hearty local classics, fresh regional fare and inventive Italian fusion.
Read more
---