French is the language of love, Italians are renowned for their passion, and Germany is home to fairytale towns and castles. But what of Spain? A land of fiestas and flamenco, tapas and rich traditions, Spain has its fair share of places sure to win over loved-up couples. With its endless sunshine, dramatic landscapes, intriguing history, and some of the best cuisine in the world, Spain offers a true recipe for romance. Whether you're after intimacy and seclusion in a natural paradise or nightlife that promises to get pulses racing, here are TripExpert's picks for the most romantic destinations in Spain.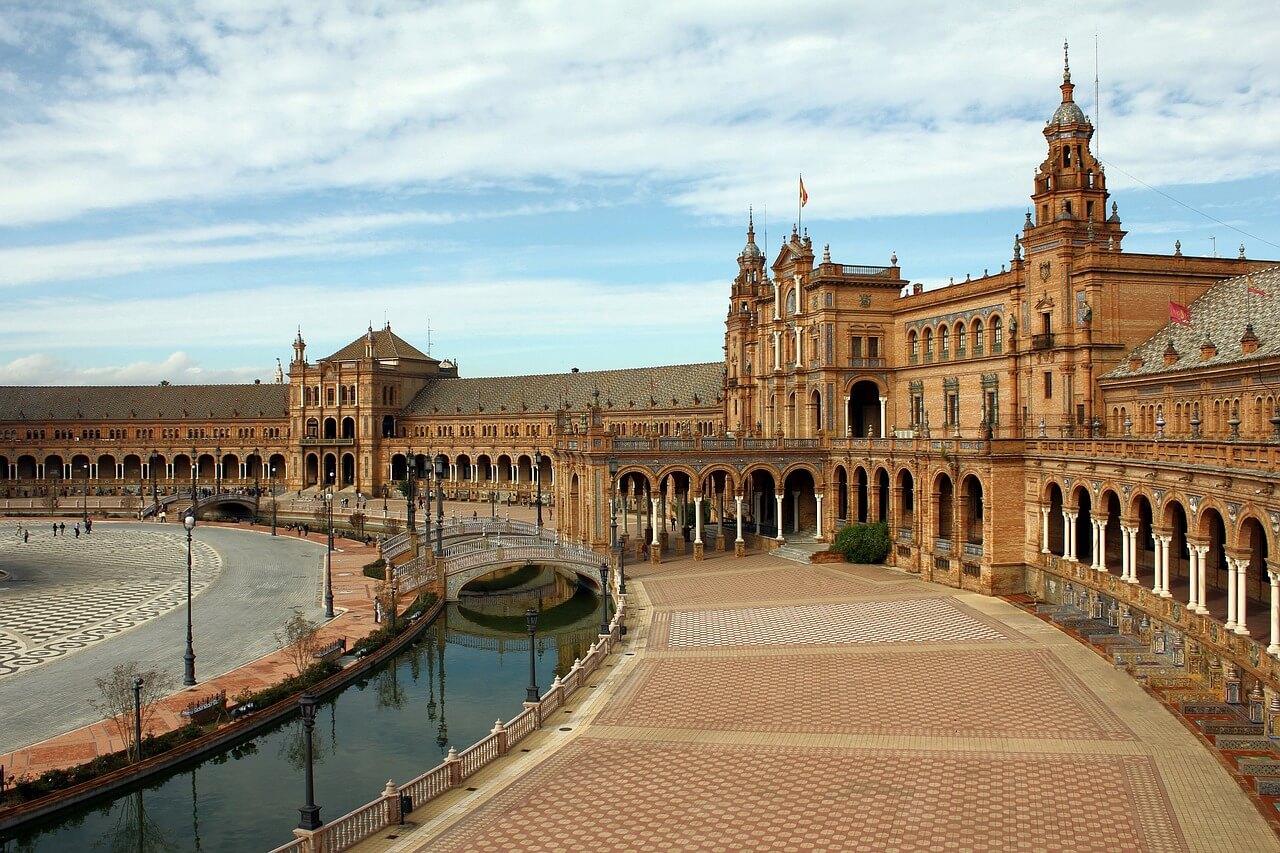 Seville was voted by Lonely Planet as 2018's top city to visit and it's easy to see why. The very definition of sultry, Seville is a city of picturesque plazas, aristocratic mansions, narrow winding alleys, and 25,000 orange trees. Visit the enormous Gothic cathedral or catch a flamenco performance for which Seville is famous. Take a horse and carriage ride around the city – the best way to see the sights. Or take in the spectacular Plaza de España adrift a rowing boat. Enjoy sunsets and champagne from one of the many rooftop bars. Explore magnificent churches, and, of course, the city's Alcázar, with its Arab-inspired gardens. Wander Triana, home to authentic and characterful tapas bars. And make sure to pay a visit to Monte Gurugú, where, legend has it, a kiss with your partner guarantees your love will survive anything.
TripExpert recommended hotels
TripExpert recommended restaurants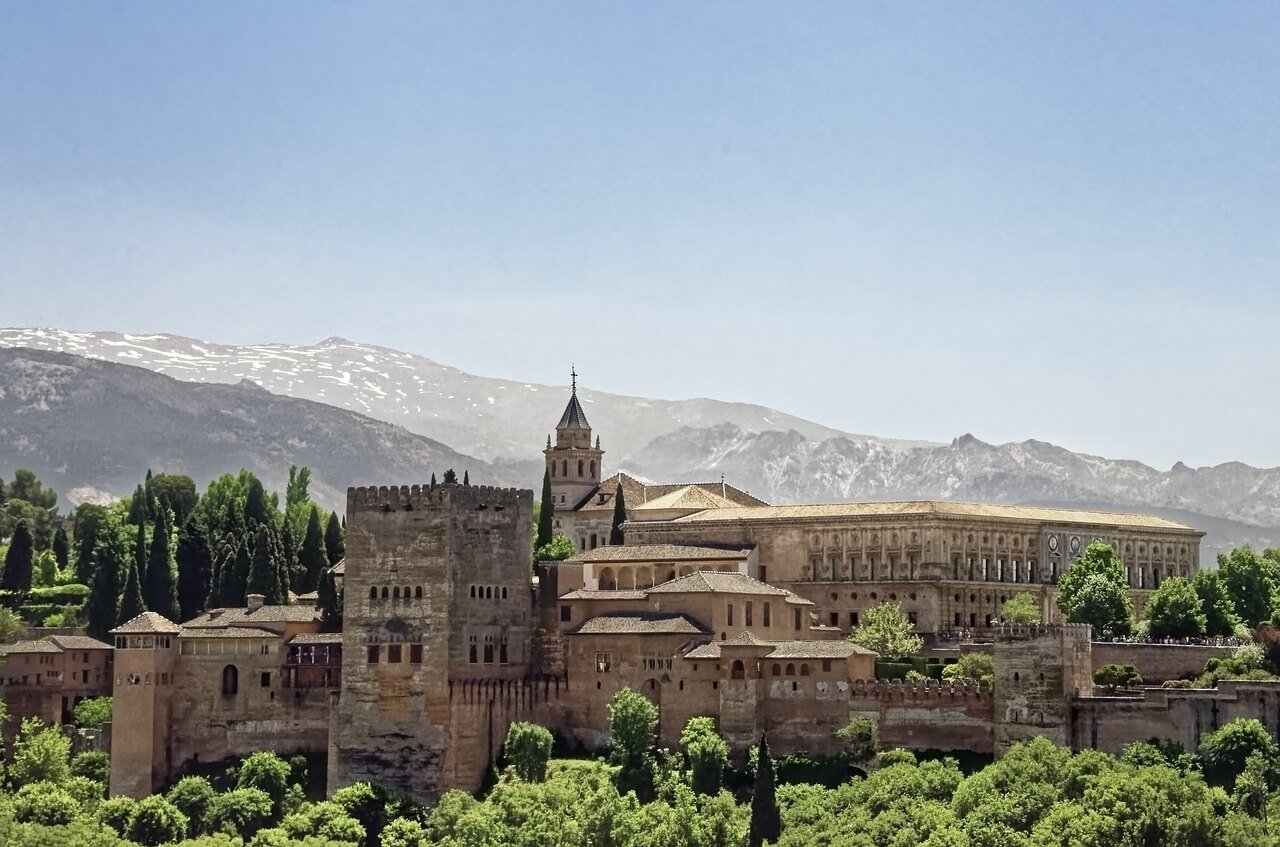 Another of Andalusia's many gems, Granada is most famous for the Alhambra. But the allure of this iconic city goes beyond its sensational palace. Here ancient Islamic architecture sits alongside contemporary art, bohemian cafes are packed with students, and the scent of spices hangs in the air – another clue to the city's Moorish legacy. Wander streets of whitewashed houses and orange trees. Relax with a fragrant tea in a tetería in the Albayzín. Enjoy meals on secluded terraces, or the peace and quiet of the Carmen de los Martires; at the centre is a small turret surely designed for a romantic rendezvous. Explore the white and blue caves of Sacromonte, home to the city's best flamenco and with exceptional views of the Alhambra. Best to head there at sunset when the walls of the palace slowly turn a dreamy shade of pink.
TripExpert recommended hotels
TripExpert recommended restaurants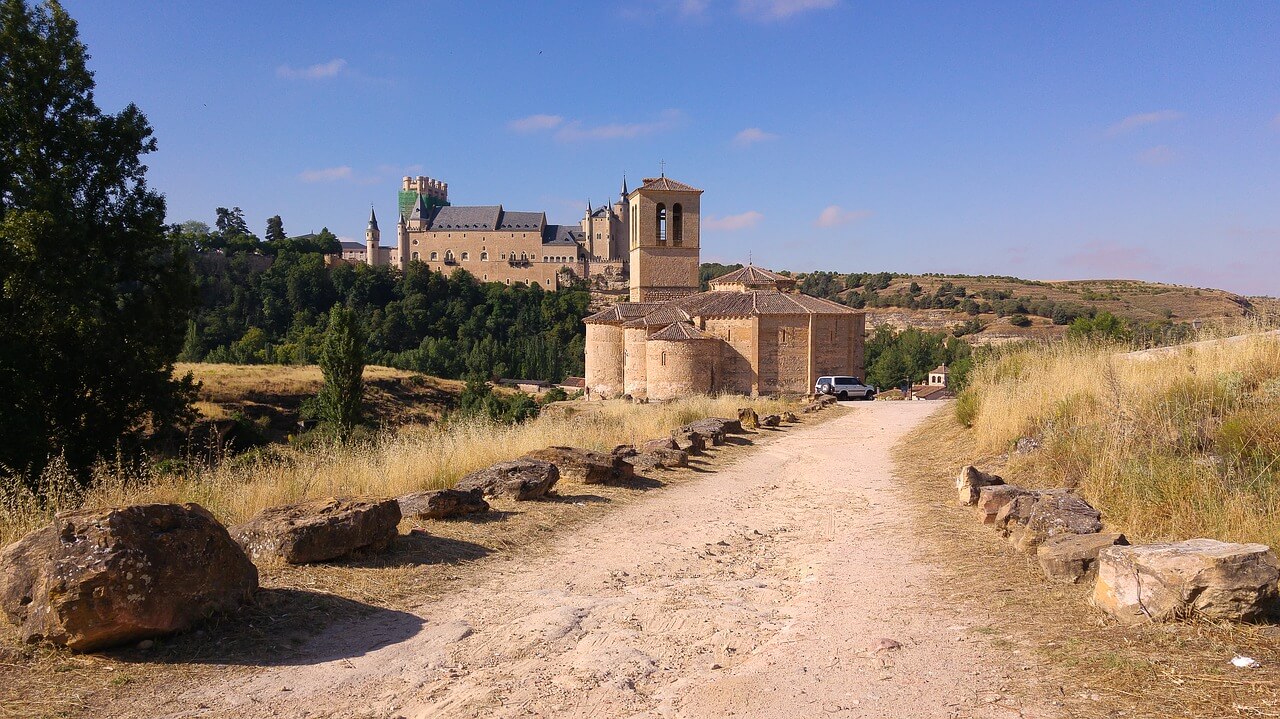 Fairytales are essentially manuals for romance so what could be a more idyllic than a city home to its very own fairytale castle? Segovia, a true medieval masterpiece, is situated just 30 minutes on the train from Madrid and has just as much to tempt honeymooners as the Spanish capital. It's said that Cinderella's castle was inspired by the city's own – and it's hard not to be captivated by this turreted architectural wonder. But Segovia also has a UNESCO-listed Old Town, an ancient aqueduct, as well as a majestic cathedral. Wander the riverfront promenade and feel yourself whisked back in time as you explore Romanesque churches full of intricate carvings. The city also has a lively creative scene so be sure to catch a concert or exhibition to accompany all that history. Try the cochinillo, or roasted suckling pig – Segovia's speciality – best enjoyed with a good glass of red wine. And the best time to visit the city? Christmas. Although you'll miss out on that famous Spanish sun, you'll experience the dreamy white wonderland that is Segovia in winter, turrets dusted with snow and photo opportunities aplenty.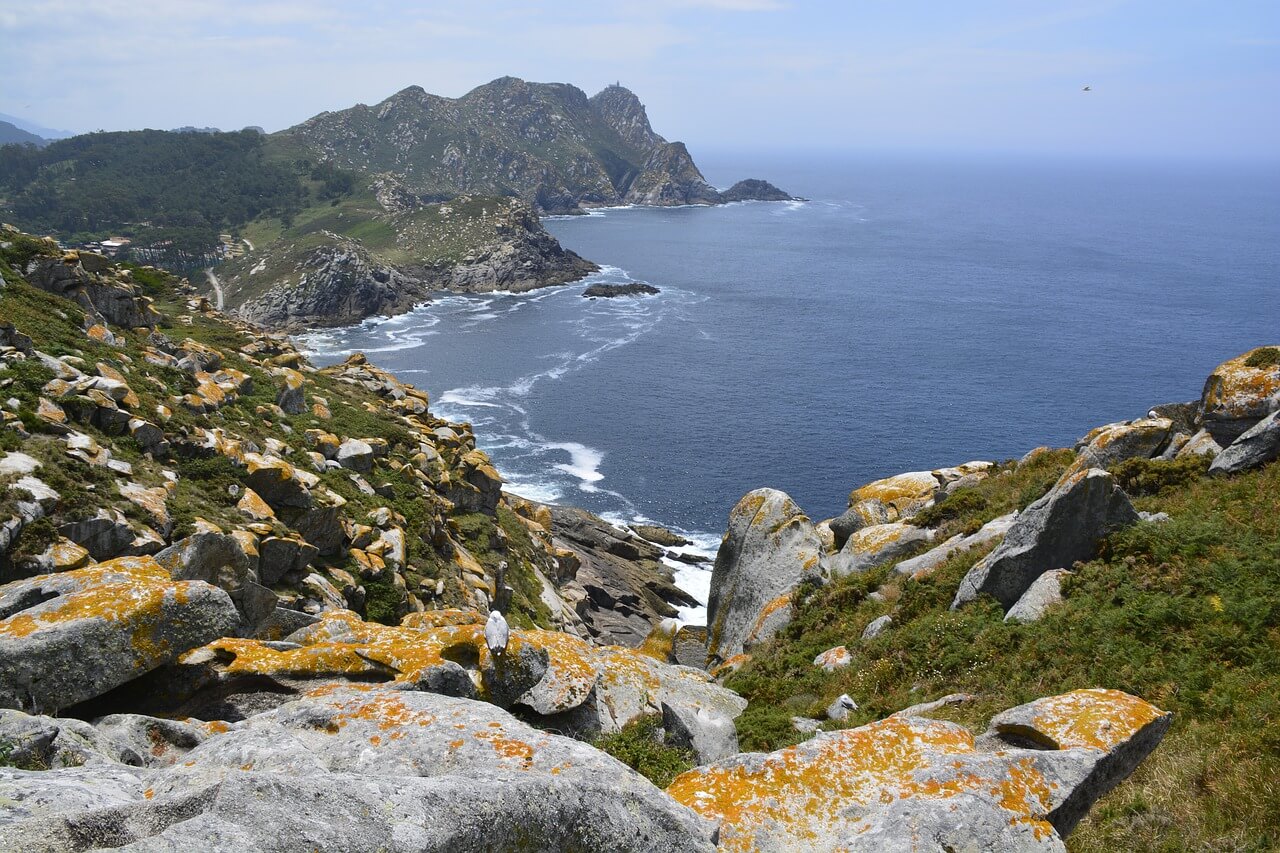 For a slightly different side to Spain, Galicia is your rugged, remote, and truly gorgeous alternative. With its Celtic connections, untamed beaches, lush green valleys, and spectacular seafood, this little-visited corner of northwest Spain is known as terra de meigas, or 'land of witches.' And it is indeed an enchanting place, whose landscape – more like Scotland than Spain – is perfect for those seeking a romantic refuge. For history, visit Santiago de Compostela, an internationally famous pilgrimage spot. Head to Sanxenxo for sand and surf: the area boasts the highest number of European blue flag beaches in Spain. For luxury and pampering, Illa de A Toxa has you covered with its thermal waters and luxury hotels and spas. For legend and myth, there's Finisterre, or 'Land's End', believed for a long time to be the most westerly point of Europe. And for food and drink, be sure to sample oysters, nature's most famous aphrodisiac, in Vigo, and head to Barqueiro for albariño, Galicia's most famous grape varietal.
Mallorca, Balearic Islands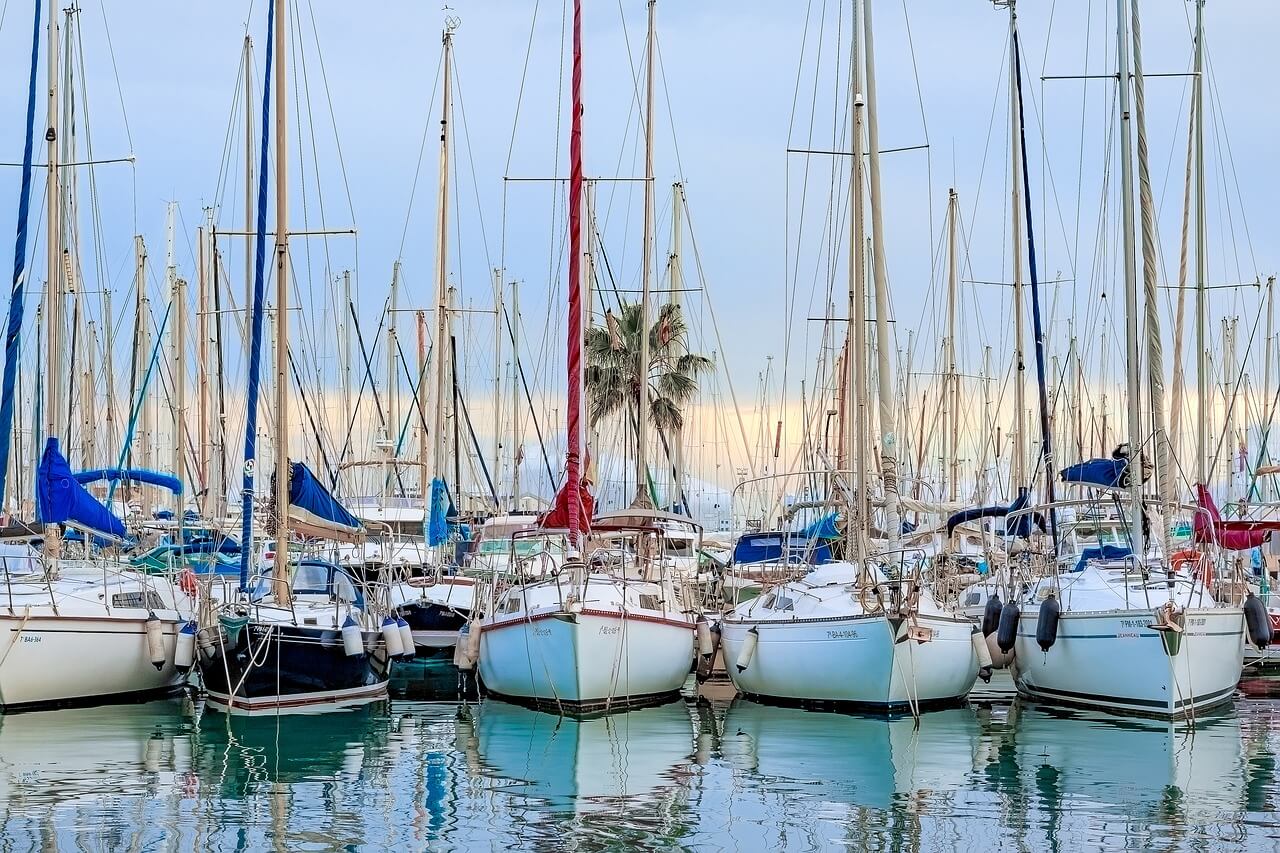 Mallorca, the largest island in the Balearics, has long topped summer holiday destination charts. A favourite among those seeking sun, sand, and sea, with its picture-postcard good looks, it's certainly no secret. While in the 1970s, few considered Mallorca a contender in the luxury travel market, today it's becoming an increasingly glamorous destination. And, from the wild Serra de Tramuntana mountain range to the boundary-pushing contemporary cuisine in hip Palma, it offers a perfect romantic escape. In the west, azure seas and majestic cliffs. In the mountainous north, pine-tree framed bays. In the east, wild beaches. And in the southern flatlands, olive groves and sun-bleached sands. Although the island is popular, you can still find seclusion – including gorgeous rural retreats in the form of old manor houses and fincas. Candlelit dining, cliff-top views, and a seafood platter for two – Mallorca is a laid-back getaway made for lovers.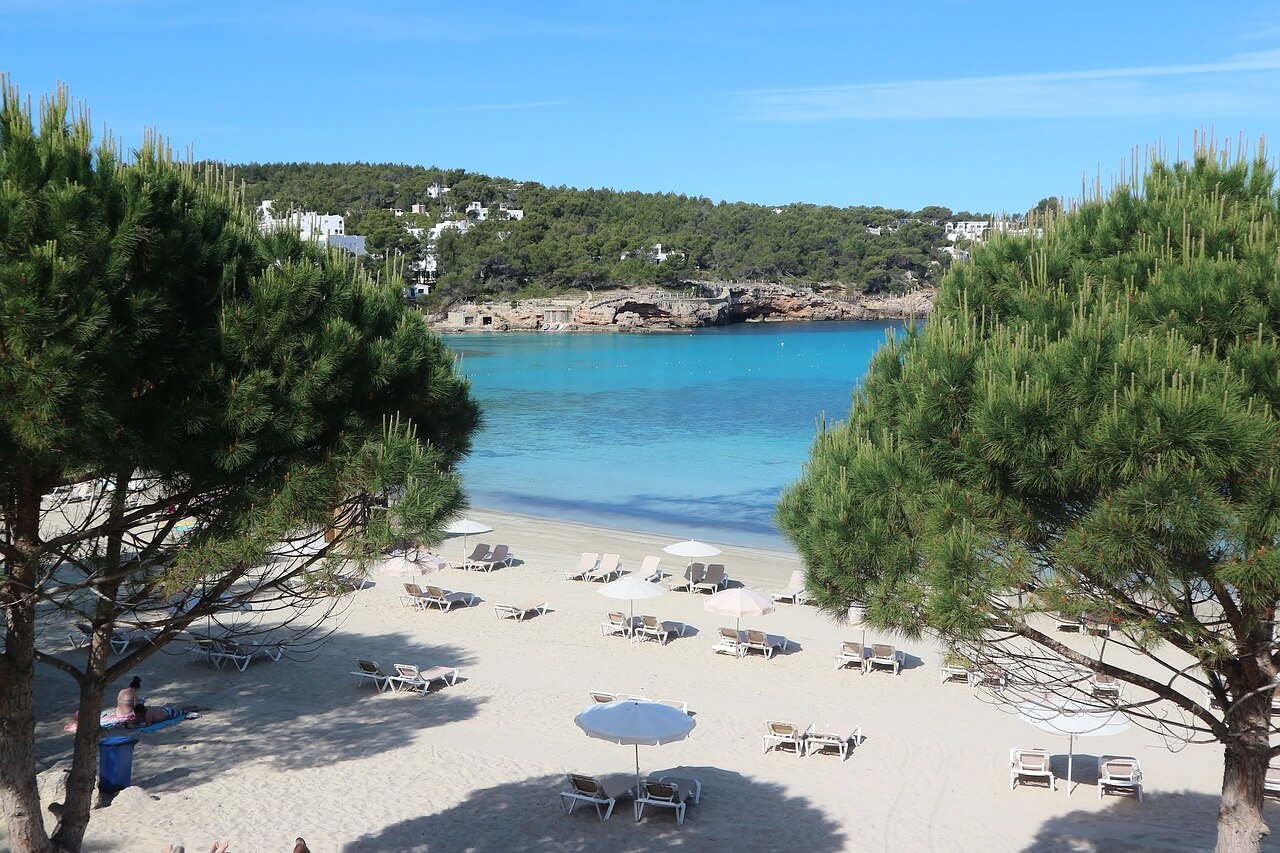 Ibiza. The party island, yes. But also an island whose gorgeous coastline, elegant boutique hotels, and hamlets hidden away among pine forests, create a cocktail sure to inspire romance. An island whose reputation for bohemian hedonism began with the Beatniks in the 1950s, and, today, indisputably a clubbing mecca. But it's not hard to discover its quiet and authentic side. Historic architecture, memorable cuisine, and a blissful peace and quiet await visitors who venture away from the main resorts of Playa d'en Bossa or San Antonia. There's the World Heritage-listed Dalt Vila in Ibiza Town, with its white-washed houses and flea markets. Or upscale Santa Gertrudis with its boho-glam vibe. And around the shoreline a plethora of remote cove beaches, many deserted. The island is also a walking utopia, and is making its mark on the wellness scene too with retreats and health-food cafes popping up all over.
TripExpert recommended hotels
TripExpert recommended restaurants
No list of Spanish destinations would be complete without mentioning the country's seaside megastar, Barcelona. This cultural showstopper, with its whimsical Modernist creations, Gothic cathedrals, and countless museums, has much to tempt any traveller. But for honeymooners, Barcelona comes out top. Sun-drenched beaches, an acclaimed drinking and dining scene, and too many galleries to keep count, culture vultures after a little romance should head to Catalonia's capital. Work your way through Gaudí's masterpieces or perhaps catch a concert at the Palau de la Música concert hall. For views to make hearts soar, climb the Monument a Colom. Or take to the water on a stand-up paddle-board or cruise. If you want more outdoor activity, the Collserola hills are perfect for hiking and biking. And as the sun falls, perhaps catch an open-air film at the Centre de Cultura Contemporània de Barcelona. Feast on paella on a terrace overlooking the sea, then drink away the evening at a shorefront chiringuito. For a romantic getaway that also keeps it cultural, Barcelona is a sure-fin win.
TripExpert recommended hotels
TripExpert recommended restaurants